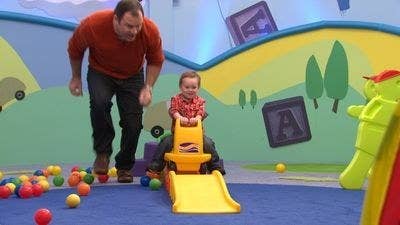 In Bet On Your Baby, parents maker wagers on a number of things. Will your kid be able to correctly identify each item? Can they complete an obstacle course in a certain amount of time? They're pretty easy games to play but why are we watching the kids do all the work? One parent stays with the host and guesses while the other is with their child helping them perform whatever the activity is. In a bid to win money towards a college education why is it in the hands of the kids?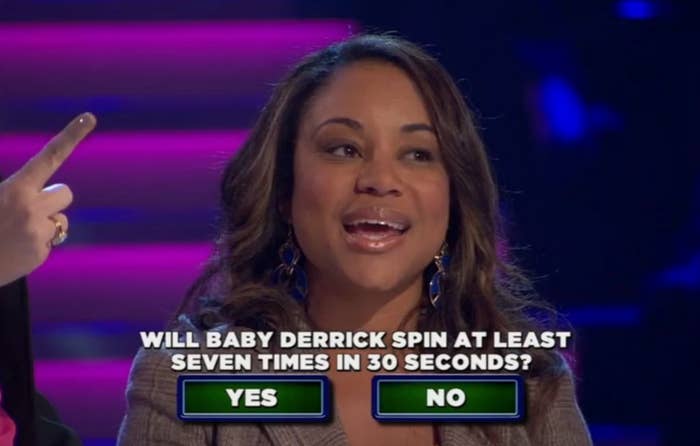 So, mom and dad are forcing their little baby to participate in something they probably didn't want to. For example, one well-mannered boy dressed as a fireman was driving a tiny firetruck. The host thought it'd be funny to squirt an audience member and when she asked the boy if he wanted to do it, he said no. He didn't want to hurt the person's feelings and knew, he knew it was the wrong thing to do. His parents raised him right until it all went out the window when the host sprayed her anyway. She told him it'd be funny and he wanted no part of it because he knew better. But it all happened even though he didn't want to. What will that tell him later on? He'll think it'll be okay to do it again. Then his parents will tell him it's wrong. But after being on national television with someone saying it's alright it'll change his mind.
What should really happen on the show is, the parents compete in these activities to win the money for their children. Make moms and dads do all the work. Hopefully in the near future there will be a study conducted on how many divorces occurred after families appeared on the show. I saw one family look absolutely devastated they got a trivia question wrong. The host sits with all the kids and asks them describe something and of course kids don't know everything about it which makes it a challenge. The answer was a mermaid and the parents were guessing real actual sea creatures because that's what the kids were talking about. Those two looked so confused and frustrated with the parents who answered correctly. If you don't think your spouse will be able to get your kids to complete the obstacle course in time and they end up actually winning, then you don't get the money. If you don't answer the final question correctly then you're out of the competition. The parents are judging it all on their partners' abilities, so that's why they should be the ones competing. Do it for the kids but don't leave it up to them.