1.
Slither.io is a game that's equal part addictive and frustrating.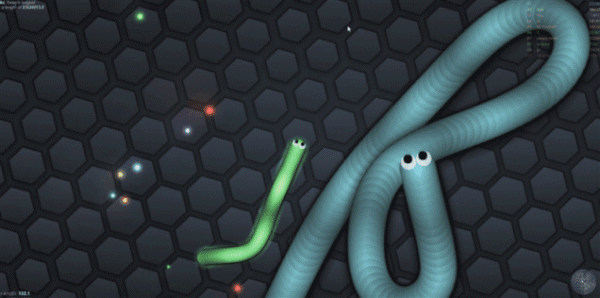 2.
Your first slither may seem fun.
3.
But once you start, you'll never stop chasing that high.
4.
You'll start off just trying to have a good time with your friends.
5.
You might rack up some high scores (nbd).
6.
At some point you'll have a transcendent, life-altering experience.
7.
Then your friends will instantly become enemies.
8.
And by the time you're killed by a pun, you're hooked.
9.
You'll start thinking about playing even when you aren't playing.
10.
You'll see one-eyed snakes everywhere.
11.
You may even turn on your fellow countrymen.
12.
Then the lag will hit and you'll lose everything you've worked for.
13.
And before you know it, you'll be four hours in with nowhere to turn and no way to stop.
14.
So next time you slither, remember there's no scientific evidence to prove this won't happen to you: