In a Heartbeat is about a "closeted boy that runs the risk of being outed by his own heart after it pops out of his chest to chase down the boy of his dreams."
The trailer is only 25-seconds and no words are spoken but it still managed to give the feels. In the short time since being released this trailer has been buzzing around social media and receiving a ton of love.
In A Heartbeat was funded via Kickstarter in November 2016. Created by two animation students, Beth David and Esteban Bravo, at the Ringling College of Art and Design in Florida. The film was being created for their senior thesis. The Kickstarter goal was $3,000 in order to fund music and sound engineering for their film. By the end of the campaign David an Bravo raised over $14,000.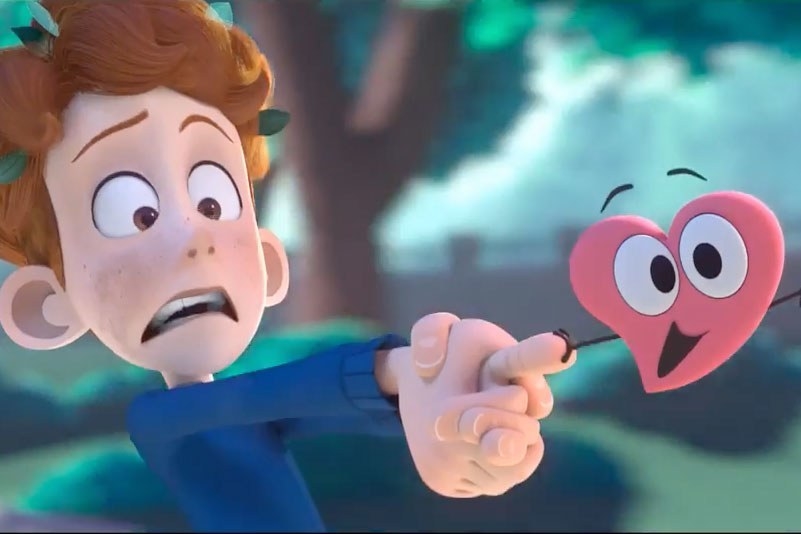 A queer voice has been lacking in film representation, especially in animation. Walt Disney Studios, arguably the biggest name in animated films, has just recently been adding LGTBQ characters in (some) recent films like Frozen, Zootopia, and Finding Dory. However, they are normally background characters, some of these character's are easy to miss without an online community to take screen grabs and write blogs about how those character(s) are LGBTQ.
In a Heartbeat is taking on the responsibility to include LGBTQ characters in an animated film. The film is set to be released for free this summer (2017).
This post was created by a member of BuzzFeed Community, where anyone can post awesome lists and creations.
Learn more
or
post your buzz!