Are you ready, kids? Because I'm about to DESTROY your childhood.
This is the Krabby Patty.
It is the pinnacle of underwater cuisine and can be found only in Bikini Bottom, at the Krusty Krab.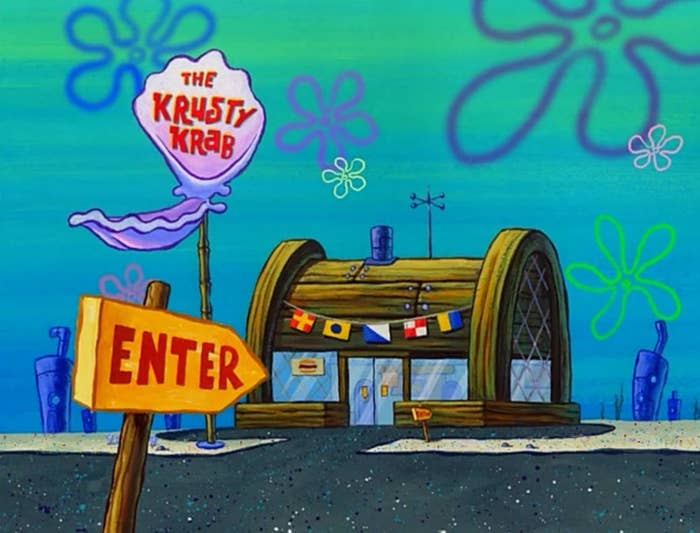 For years, people and fish have wondered, "where does the ~meat~ come from?"
But it turns out that its founder, owner, manager, and CEO, Eugene H. Krabs, may have kept the ~secret~ formula a secret for a good reason.
That's because it's made of...CRABS.
Thats right. Mr. Krabs is a literal CANNIBAL.
He built his entire life on eating his brothers and sisters, plz tell me how that's not fucked up?
A fan theory recently resurfaced on Twitter and explored this theory.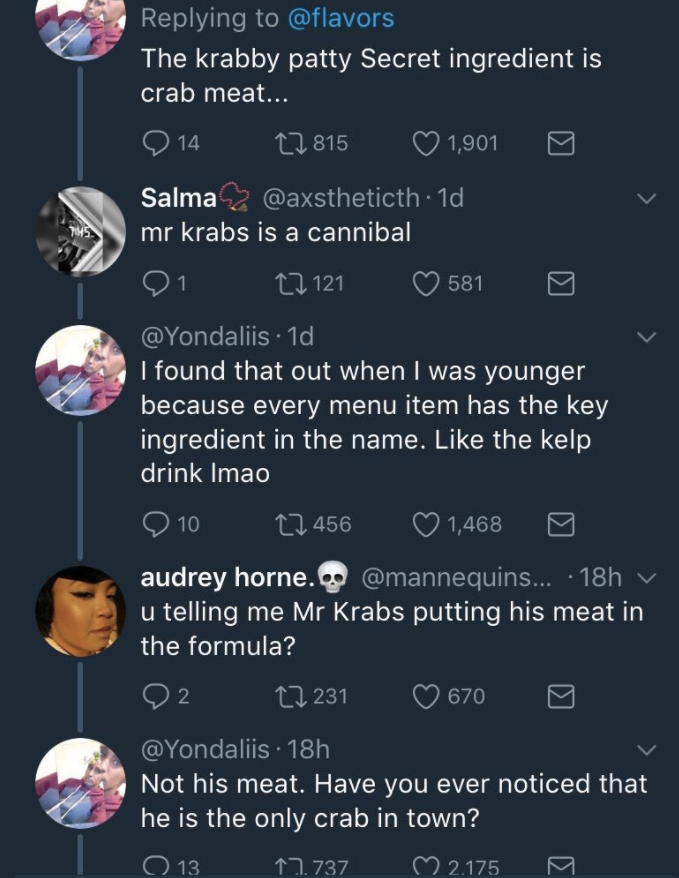 I'm screaming.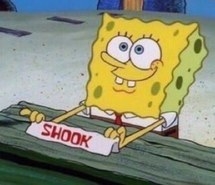 It's true that Mr. Krabs is ~one~ of the only crabs around. In Bikini Bottom, we only know of Mr. Krabs and his mom.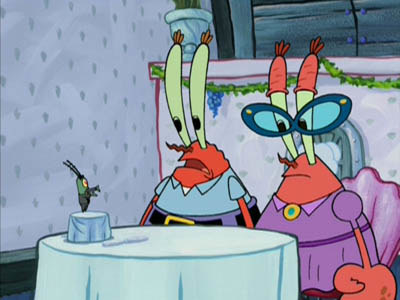 Not a crab.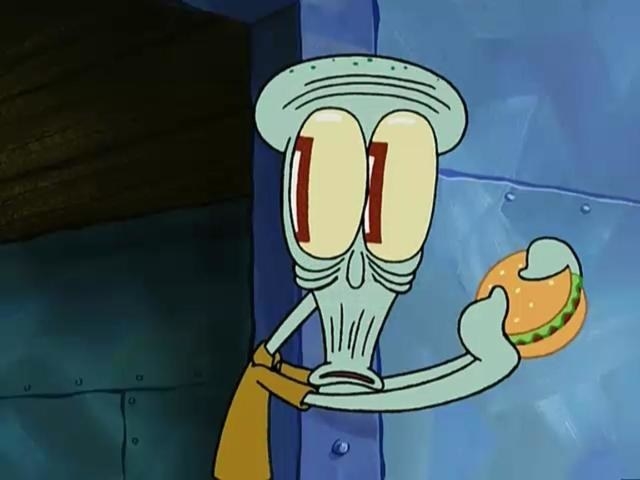 NOT a crab.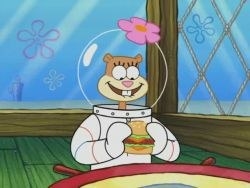 NOT A CRAB.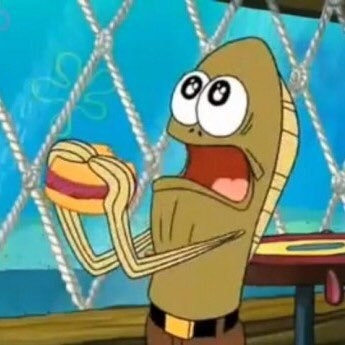 However, in the episode "Kracked Krabs" we do meet the Penny Pinchers: a group of cheap crabs. BUT, they aren't from Bikini Bottom, so this doesn't disprove the theory.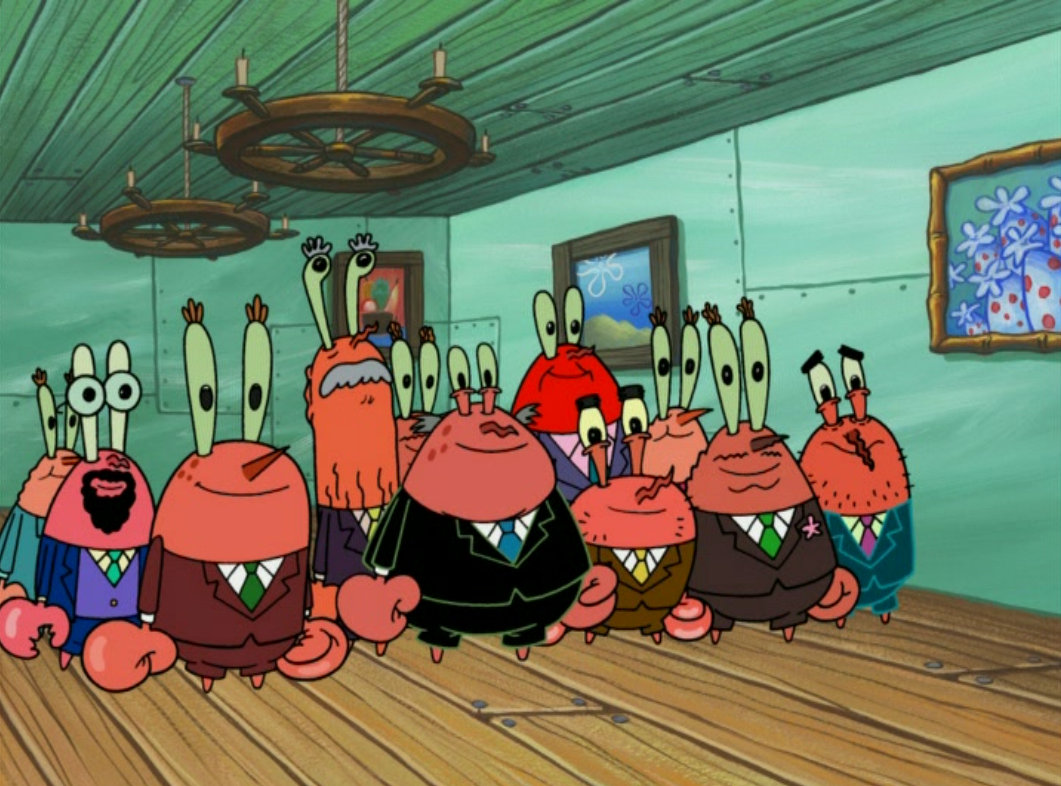 And then there's the tweet about the other menu items. This is shockingly accurate. HOW DID WE NOT REALIZE THIS?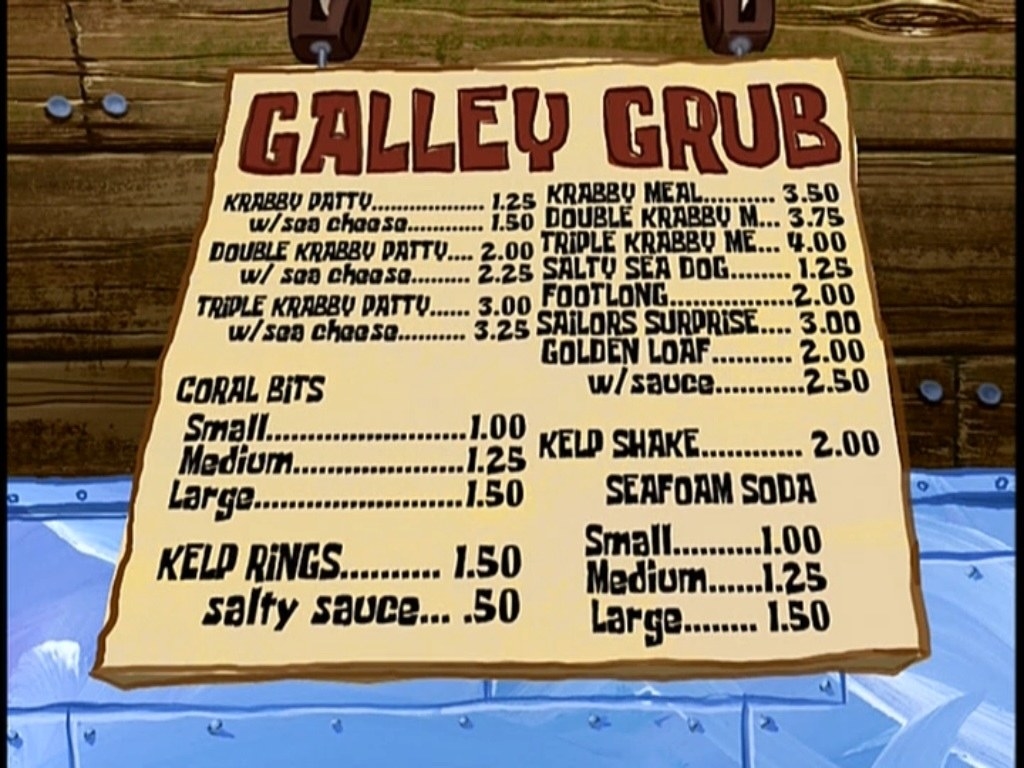 Lastly, the restaurant is LITERALLY IN THE SHAPE OF A CRAB TRAP. SORRY, WHAT?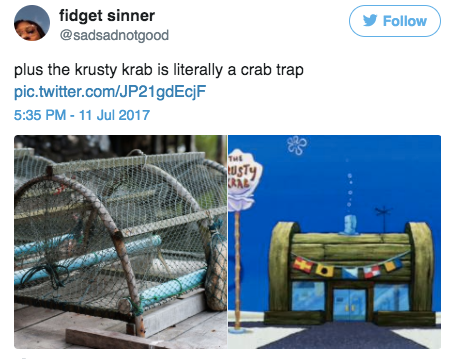 We may never know the ~true~ Krabby Patty secret formula, but this argument is pretty convincing.