Here's Why Sloane Stephens Deserves To Be A Household Name
Tennis has a new queen, and her name is Sloane Stephens.
This is Sloane Stephens.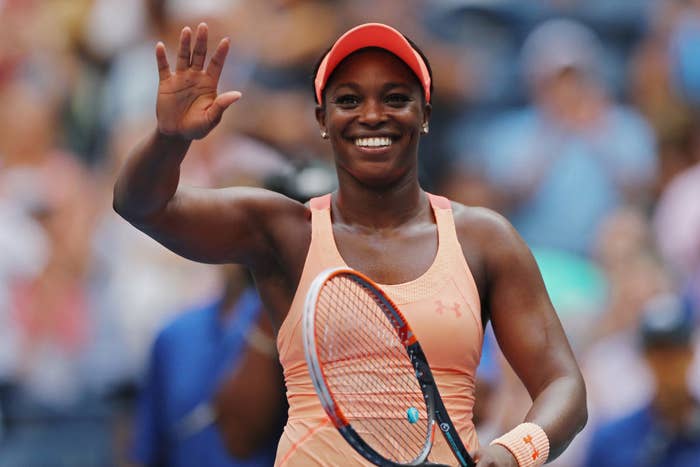 ICYMI, this past weekend she won the US Open.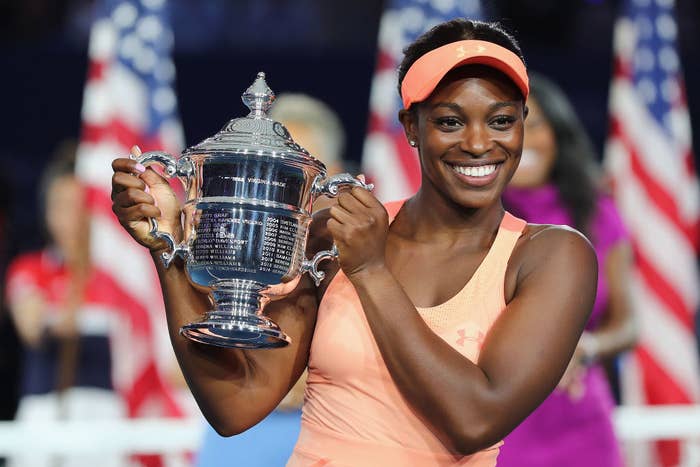 And for people who don't know sports, the US Open is literally one of the biggest tennis tournaments in the world, so it's a BIG deal.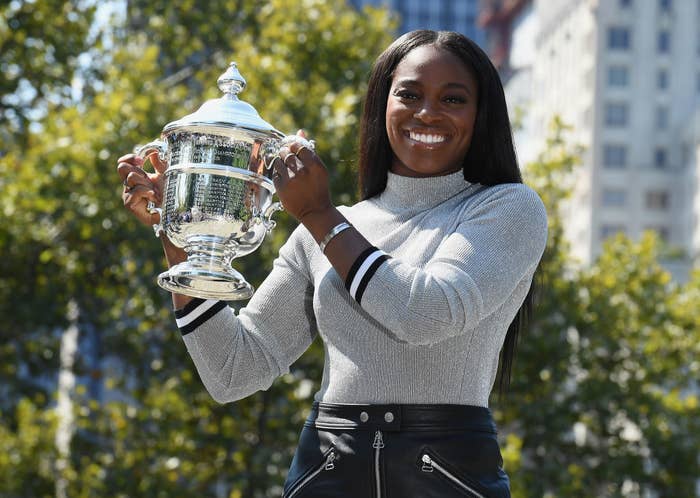 Her win concluded an outstanding two weeks for American women at the US Open. It was the first time in 36 years that all four semifinalists were from the United States.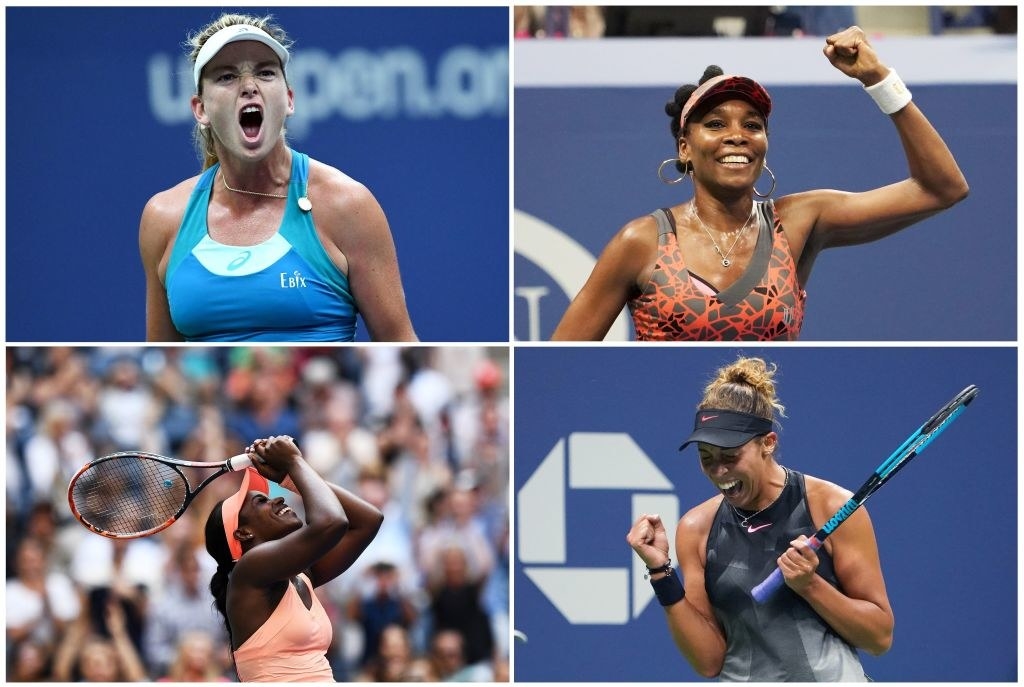 Sloane is also only the fourth black woman to win the US Open in the history of the sport.
What made her win even more remarkable is the journey she has had to get to this point.
Sloane was unable to play tennis for 11 months due to a foot injury that required surgery. She only returned to the sport in July.
In the last two months, Sloane's tennis ranking has soared from No. 957 to No. 17. Which is AMAZING.
To reach the US Open finals, Sloane had to defeat many tough opponents — including a comeback victory against one of her idols, Venus Williams.
And in the finals she had to play Madison Keys, one of her best friends on tour.
Madison struggled in the match, and Sloane was there to comfort her. They hugged at the net for what lowkey felt like an eternity, but it was so cute and nice.
Then, while they waited for the trophy ceremony, Sloane went over to Madison's side of the net to sit with her.
Another really sweet moment came when Sloane hugged her mom. In her post-match interview she said, "We've been on such a journey together. My mom is incredible."
My personal favorite moment came when Sloane received her victory prize: $3.7 million. Her initial reaction was PRICELESS.
When asked if this would motivate her to win more Grand Slam titles, Sloane said, "Of course, girl. Did you see that check that lady handed me?"
But honestly it's not like Sloane became this good overnight. She has been working unbelievably hard throughout her career and has had many highs and lows, just like everybody else.
In 2013, she burst onto the scene at the Australian Open and reached the semifinals — beating Serena Williams in the quarterfinals.
Sloane has also won four other titles in her career.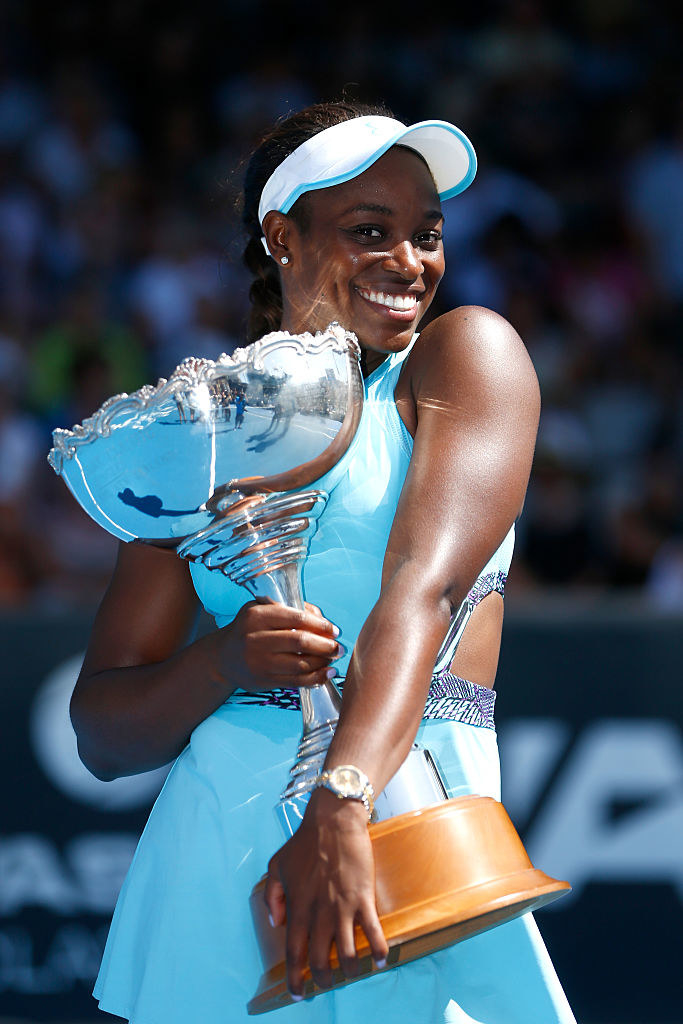 I've been a Sloane stan since forever and can confirm that she is truly as nice in person as she seems.
In summary, Sloane Stephens is awesome and amazing and she's gonna do more cool things so don't forget her name!!!