Crunch Churro French Toast Sticks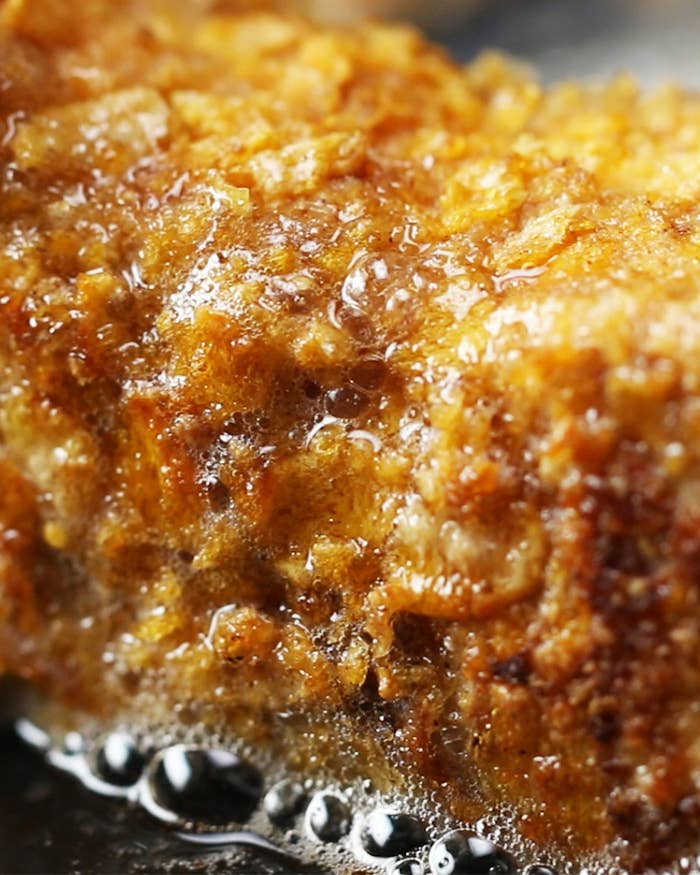 INGREDIENTS
Loaf of brioche bread
3 eggs
3 tablespoons milk
2 teaspoons brown sugar
2 teaspoons cinnamon
1 teaspoon vanilla
Corn lakes
Butter
1½ cups cinnamon + sugar mix
PREPARATION
1.Remove crust from bread.

2.Cut bread into large square pieces.

3.Mix eggs, milks, brown sugar, cinnamon, and vanilla in a bowl. 

4.Crush cornflakes in a baggie, pour into shallow dish, and set aside. 

5.Heat skillet with about 1 tablespoon of butter. 

6.Dip bread into egg mixture on all sides. 

7.Coat in crushed cornflakes. 

8.Grill on all sides until golden brown in skillet. 

9.Immediately roll in cinnamon sugar mixture. 

10.Serve with syrup or chocolate sauce for dipping.