We all know Jenna Fischer and Angela Kinsey, AKA Pam and Angela from The Office.
Even though The Office has been off the air for 5+ years, the two have remained BFFs and will be back together on TV sooner than I could have hoped!
Over the weekend, Jenna posted an adorable video to her Instagram where she calls Angela, plans a lunch with her, and then reveals that she's landed a role on the second season of her ABC show, Splitting Up Together.
Angela's daughter, Isabel, recorded Angela's reaction and gave us an inside look at her tremendous excitement.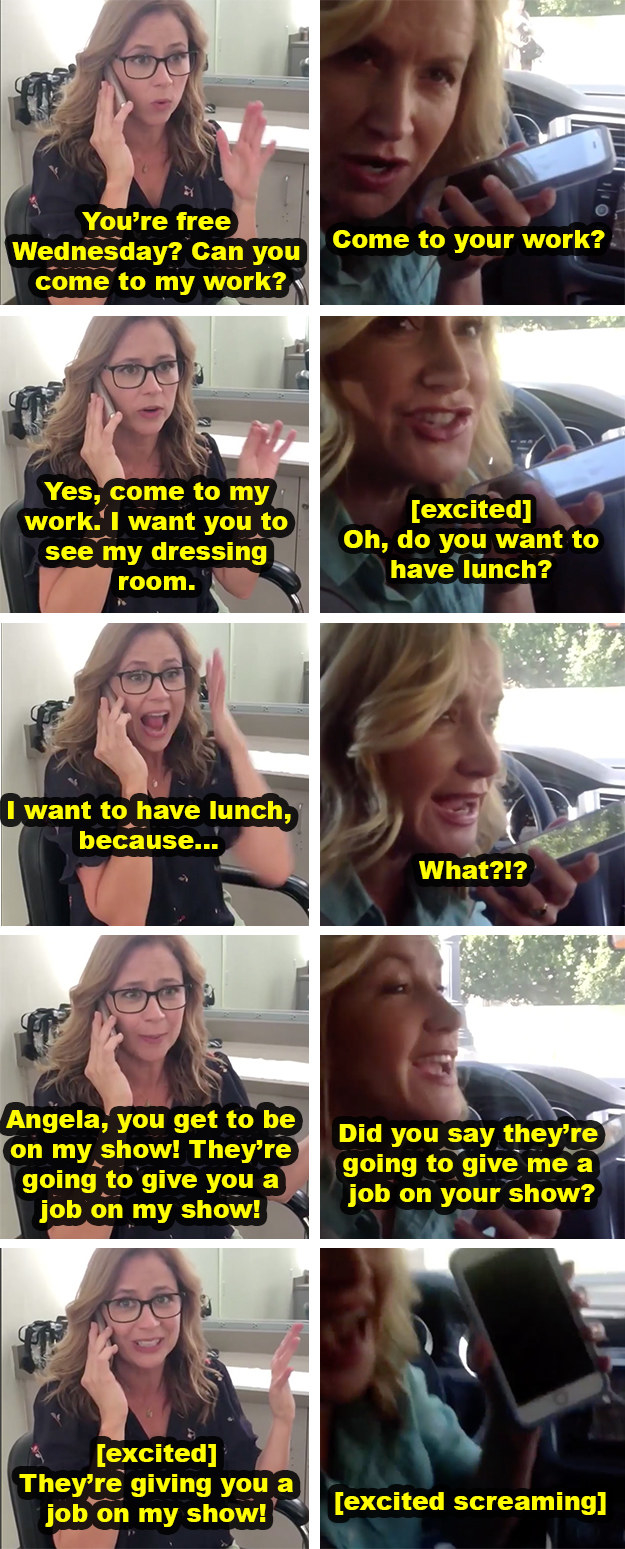 The enthusiasm continued well after the call ended:
Angela and Jenna were not the only ones jumping for joy over this news.
Seeing them together again is giving us ALL the feels.
This is the mini Office reunion we didn't realize was a possibility until now!
Even though Angela and Pam may have had their differences, the Angela and Jenna real-life friendship is pure GOALS, and we are excited to see them back on TV together!