25 "The Office" Moments That Make You Want To Cringe, Flinch, Recoil, And Look Away
Brb, going to go hide under the covers for the next 27 days.
25.
When Pam got Jim into the Finer Things Club and then he didn't even read the book.
24.
When Michael promised Bruce Springsteen tickets for the Crime Aid auction but never actually had any tickets.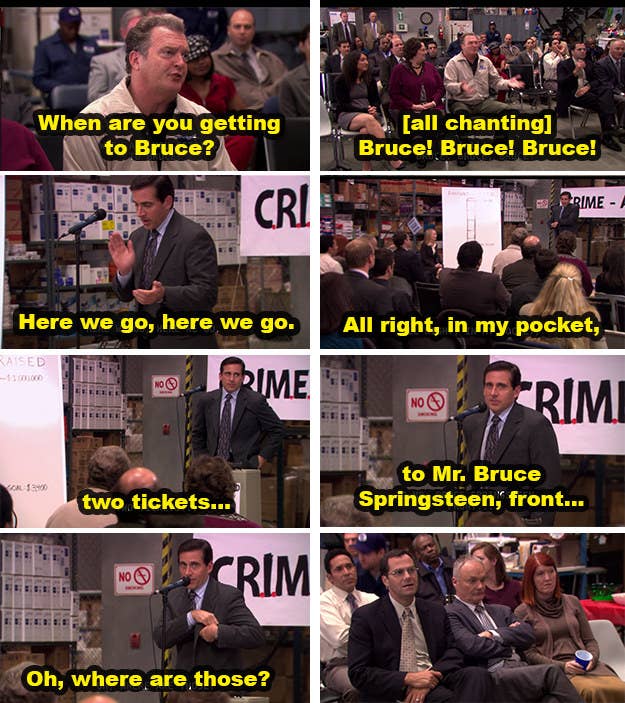 23.
When Michael tried to make good with Phyllis but took it too far.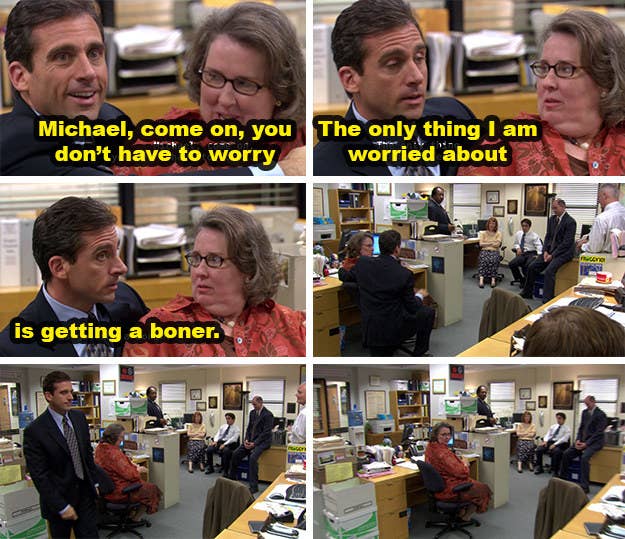 22.
When Michael was set up on a blind date by Pam, saw the woman he was supposed to go on a date with, and then pretended not to be himself because he didn't like her face.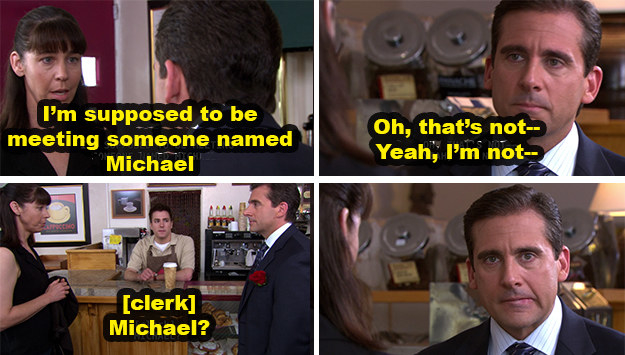 21.
When "Date Mike" was asked to leave the bar by the manager.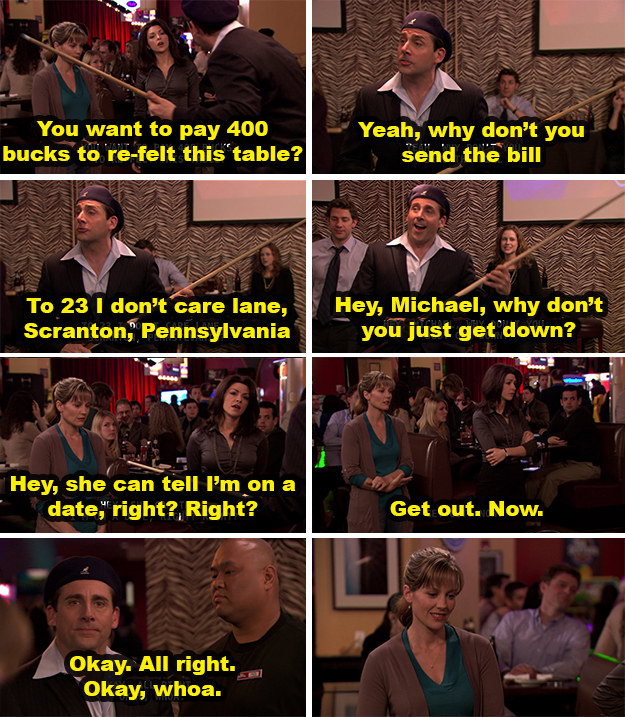 19.
When Michael brought in the owner of the building and tried to act like him clamping his foot in a grill is like being in a wheelchair.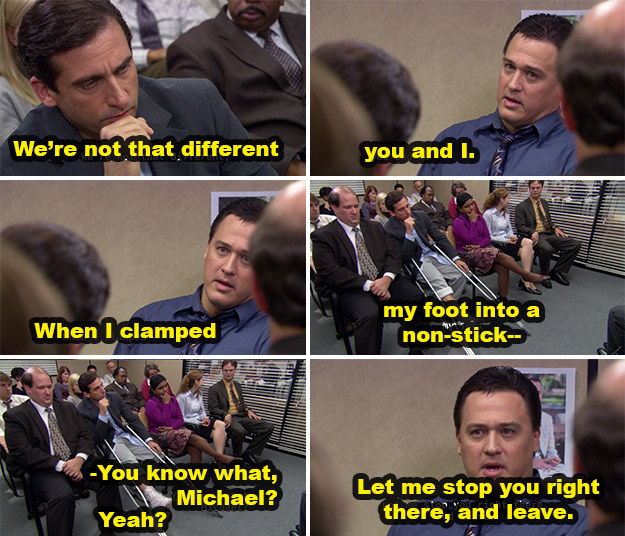 18.
When Michael broke up with Pam's mother ON her birthday.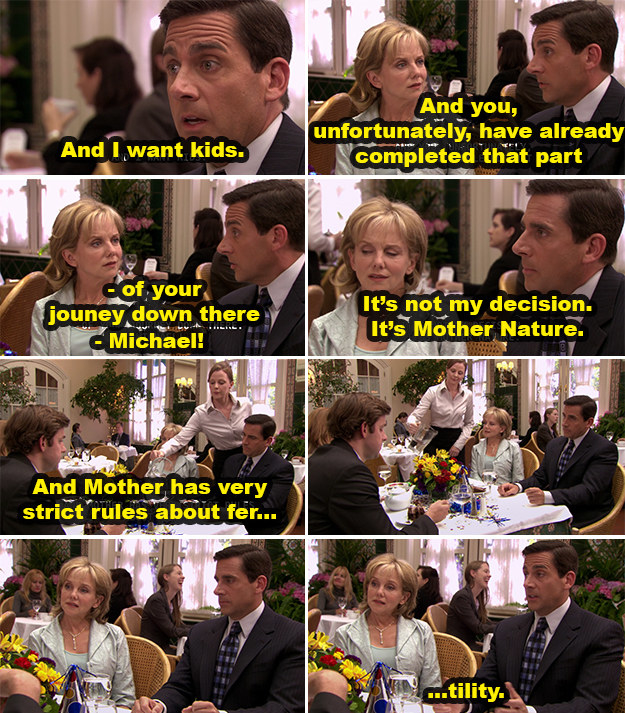 17.
When Darryl tried to gain sympathy by having his daughter talk him up and it went very wrong.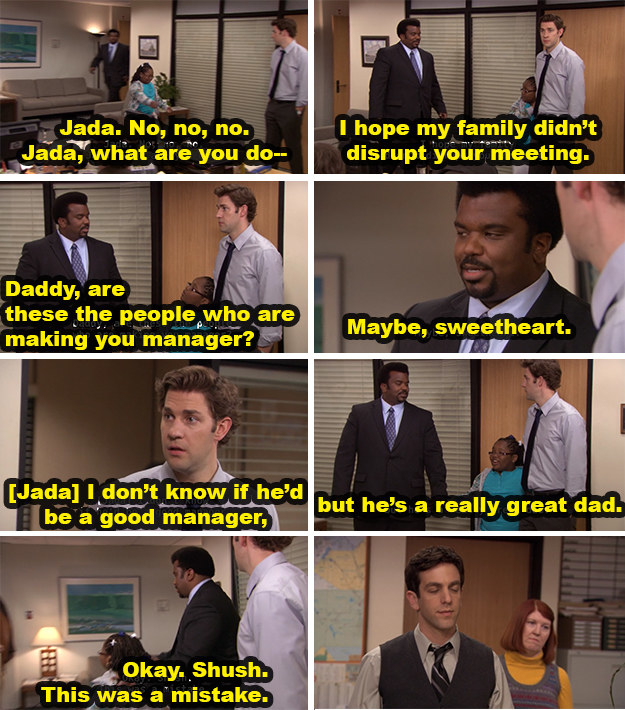 16.
When Andy pretended to be down on his luck even though he knew David Wallace would be making him manager.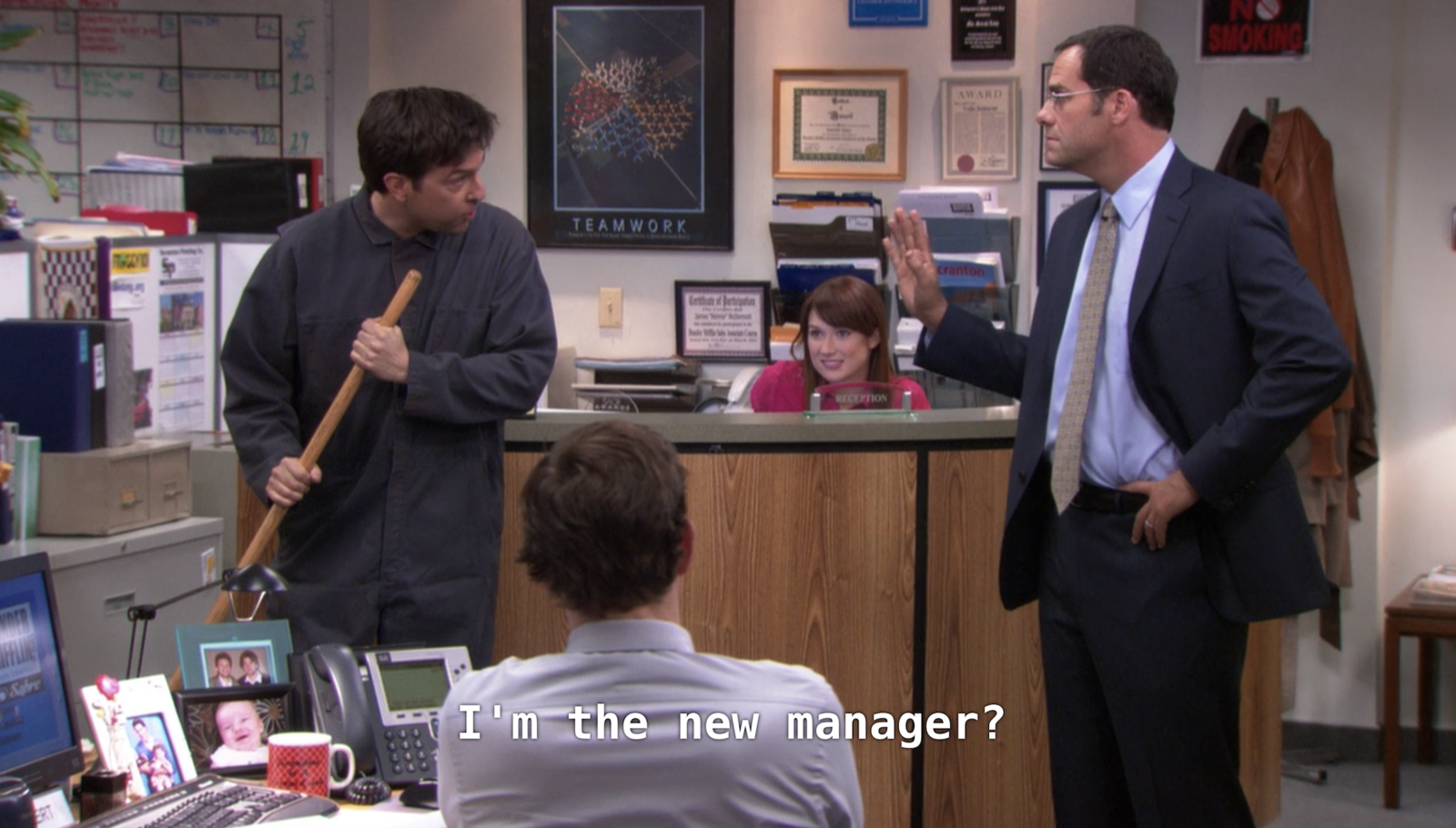 15.
When Michael prematurely announced Phyllis and Bob as a married couple before Bob had said "I do."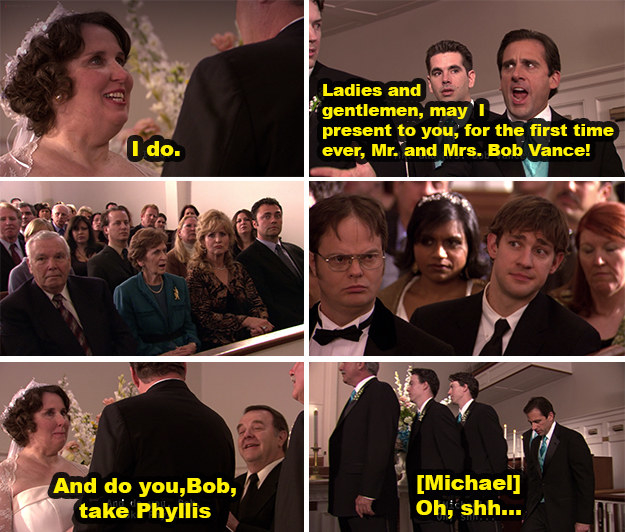 14.
And later that same night, when Michael gave an unwanted toast.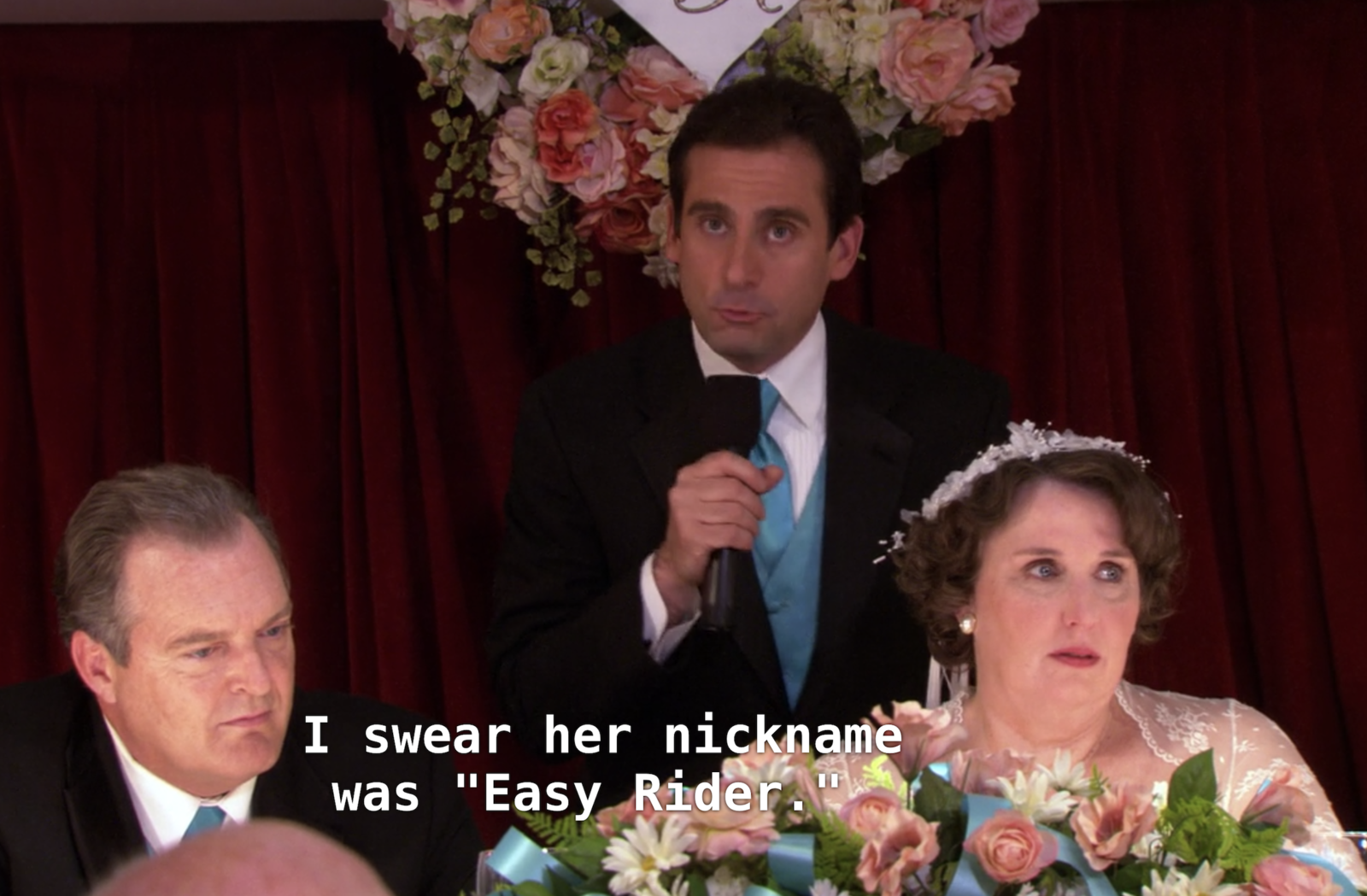 13.
When Jim defaced a photo of his own daughter to try and get Dwight in trouble for it, but it backfired quickly.
12.
When Toby touched Pam's leg.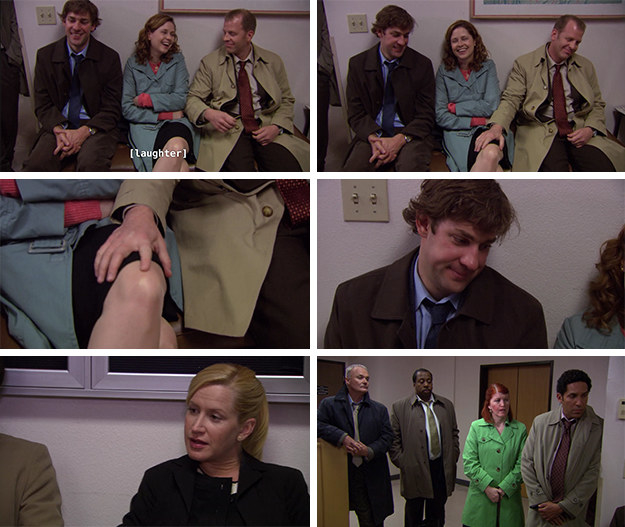 11.
When Cathy wouldn't leave Jim's hotel room and kept making advances on Pam's husband.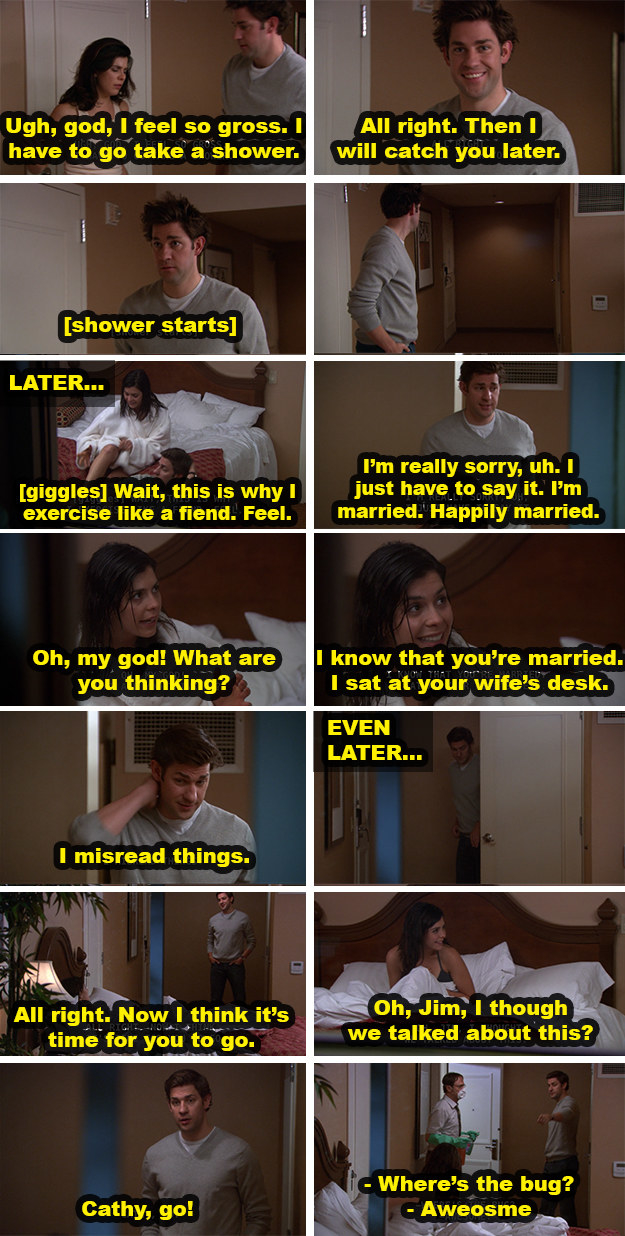 8.
When Michael tried to forcibly hug Oscar but Oscar didn't want to be hugged. Then, after lashing out at Michael, Oscar endured being kissed.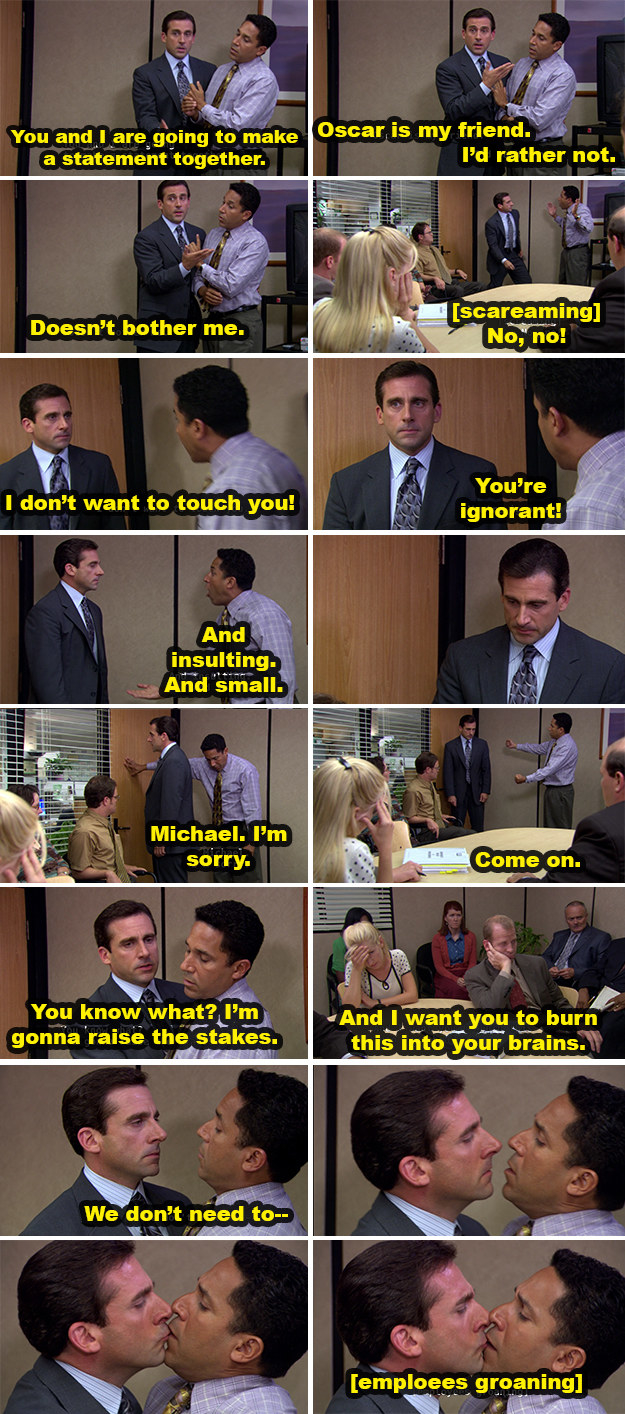 My face during the whole "Dinner Party" episode.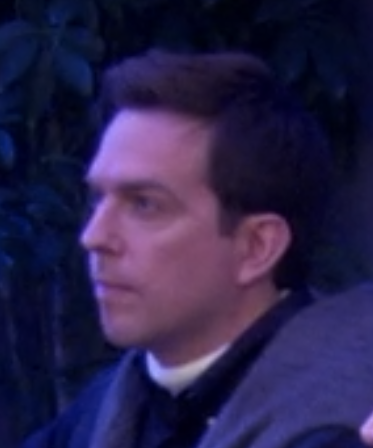 6.
When Michael proposed to Carol at Diwali.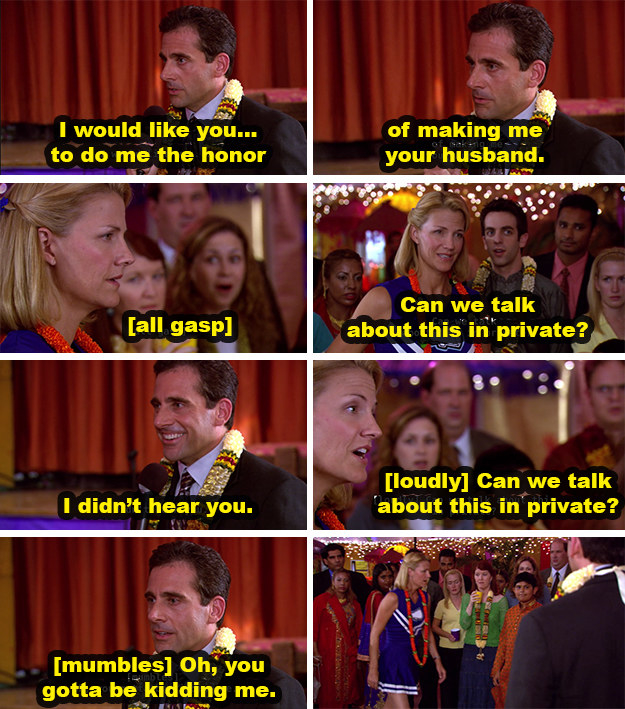 5.
When Holly mistook Kevin for being mentally disabled thanks to Dwight.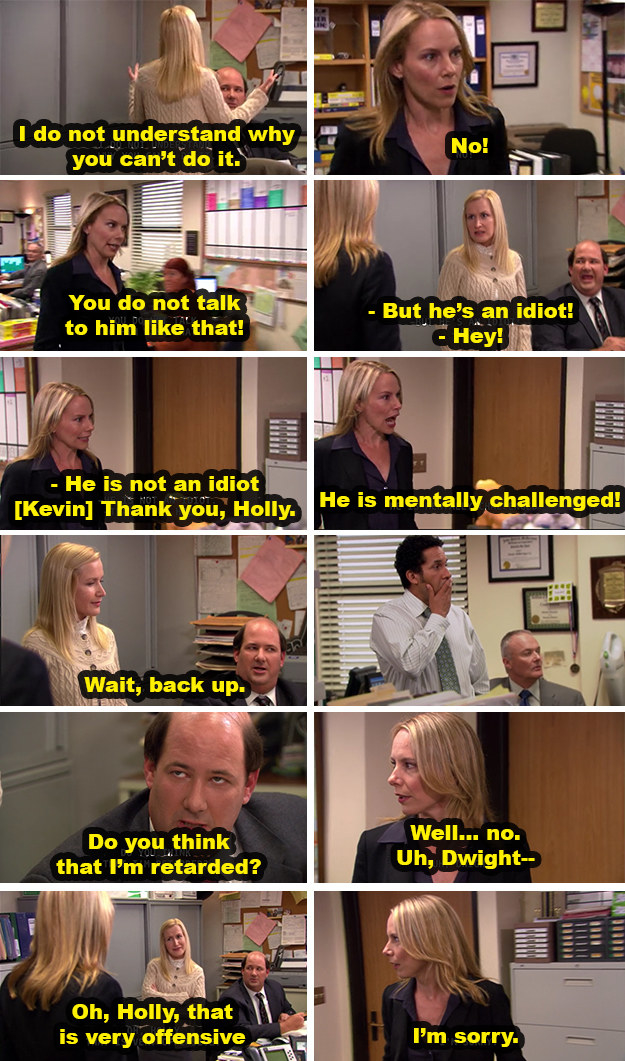 4.
When Michael fake fired Pam and it wasn't as funny as he hoped.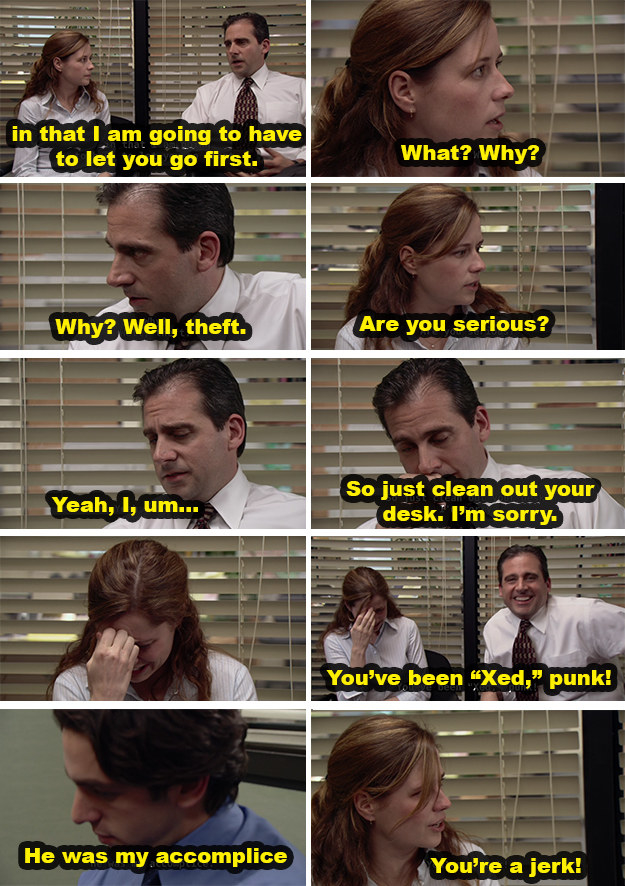 2.
When Kevin spilled his homemade chili he spent hours making.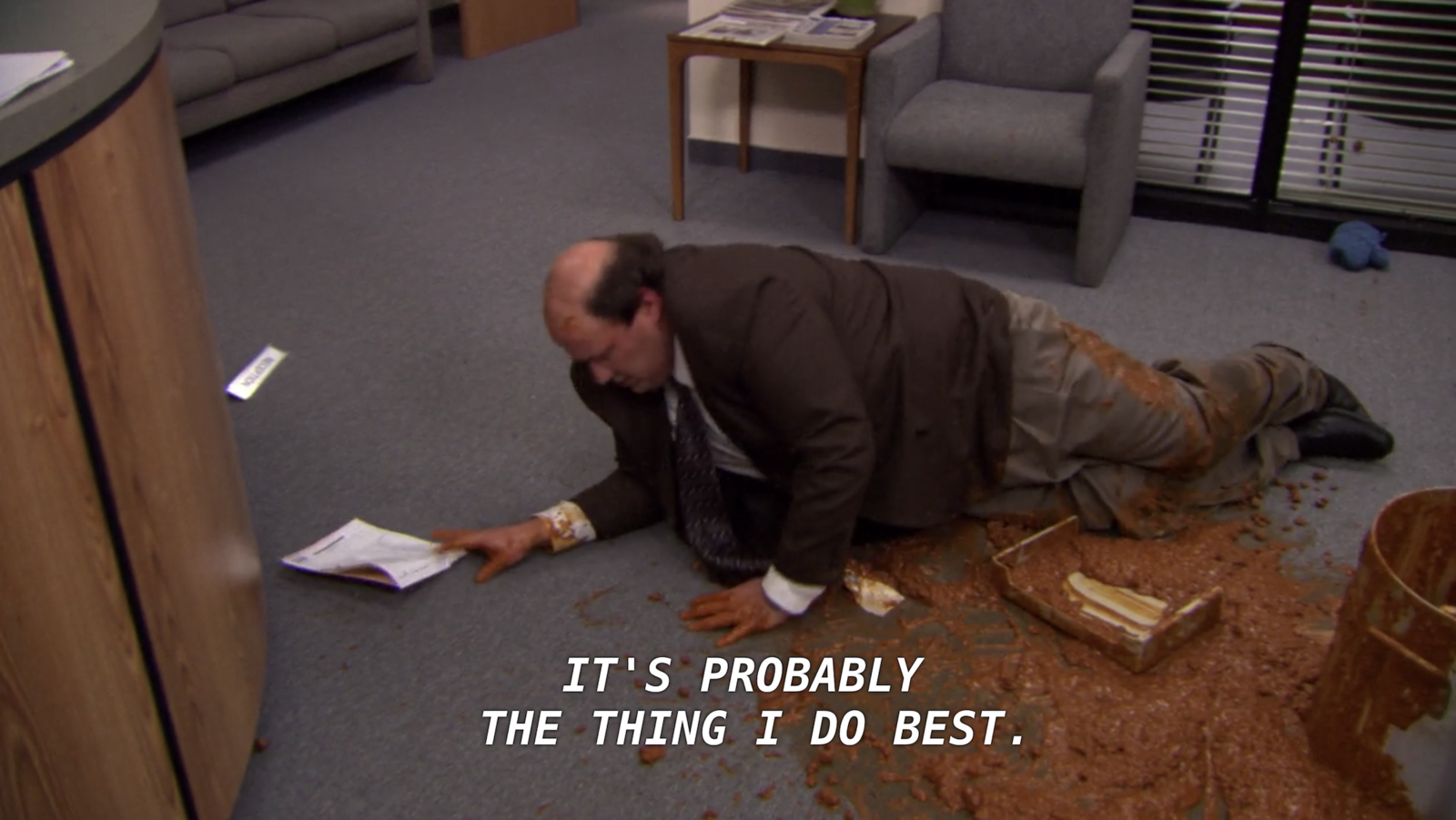 1.
And finally, Scott's Tots... do I really need to say much more?