Creed III hit theaters this weekend, finally reuniting us with our favorite little boxer.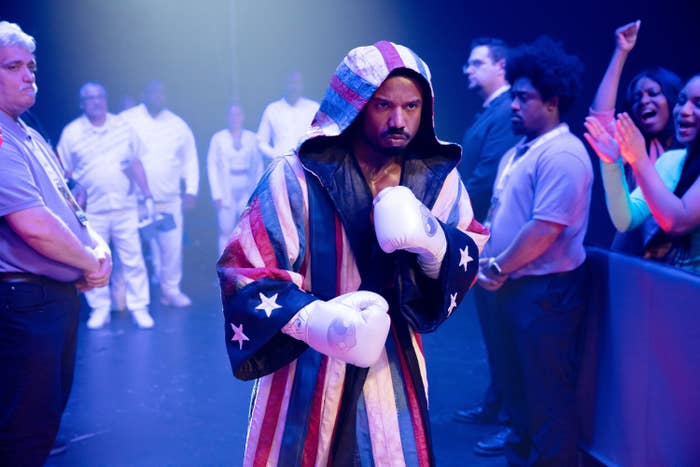 Fans are loving the new installment, which received an impressive 96% audience score on Rotten Tomatoes, and people are praising the film's stars, Michael B. Jordan and Tessa Thompson, for their performances.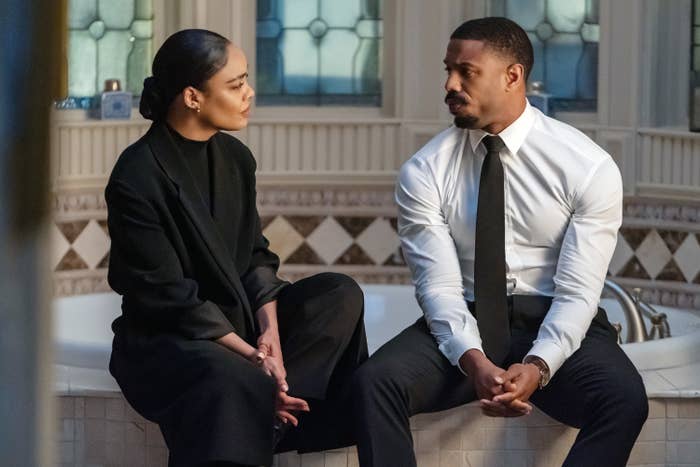 Well, it should come as no surprise that these two pulled out stellar performances, because they are committed to these roles — like, REALLY committed.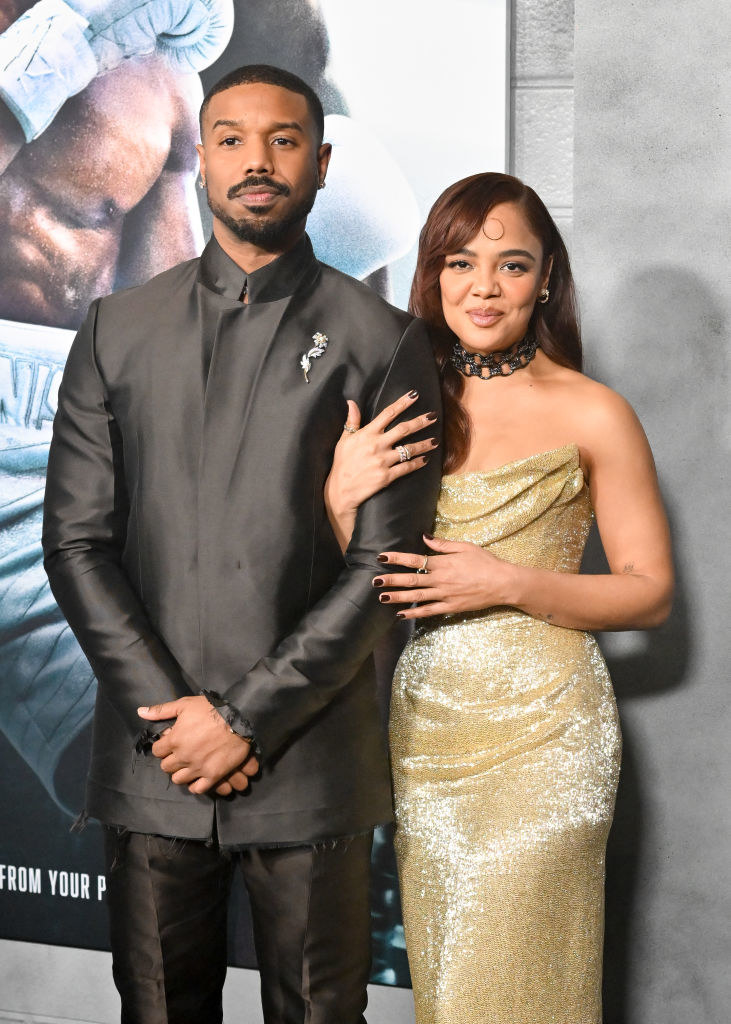 In a recent interview with Refinery29, Tessa revealed that to better prepare for their roles, she and Michael B. went to couples counseling together...AS THEIR CHARACTERS.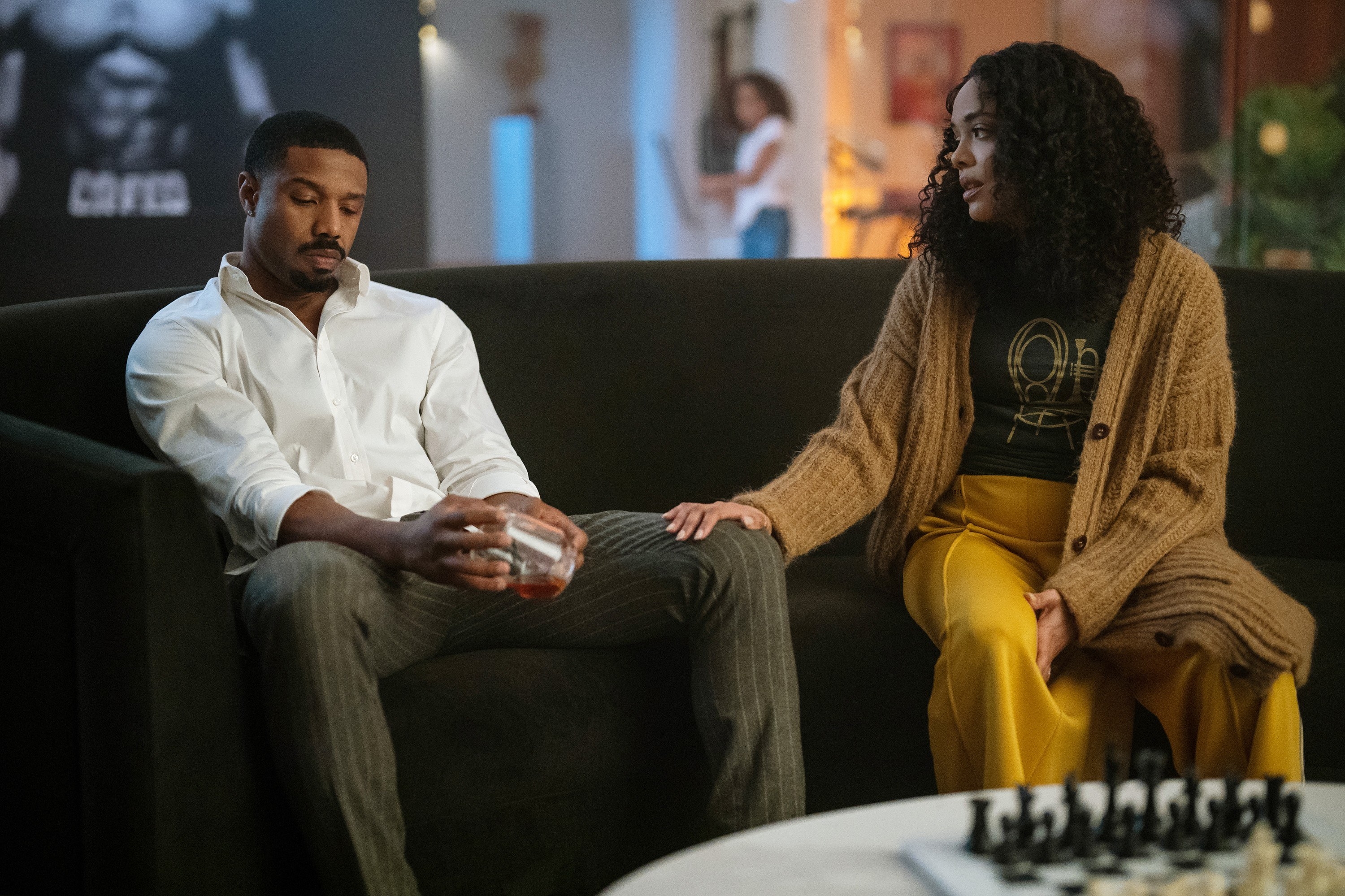 "Mike and I actually went to therapy together. We did couples therapy. ... Yes, in character."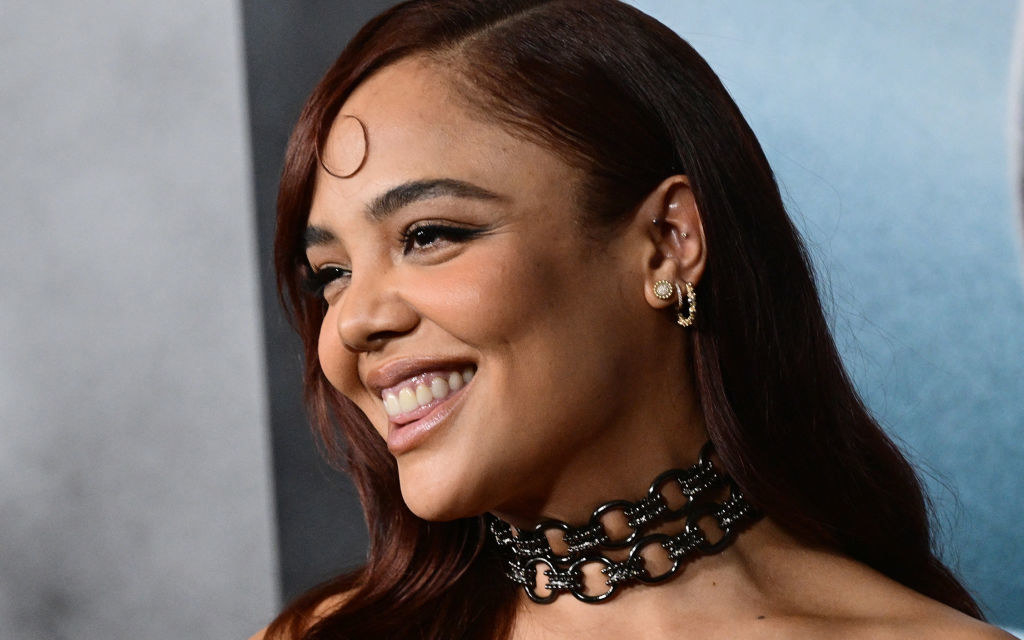 A big part of Creed III's story deals with mental health, as Bianca urges Adonis to open up about his past and shares how therapy has helped her change and learn more about herself.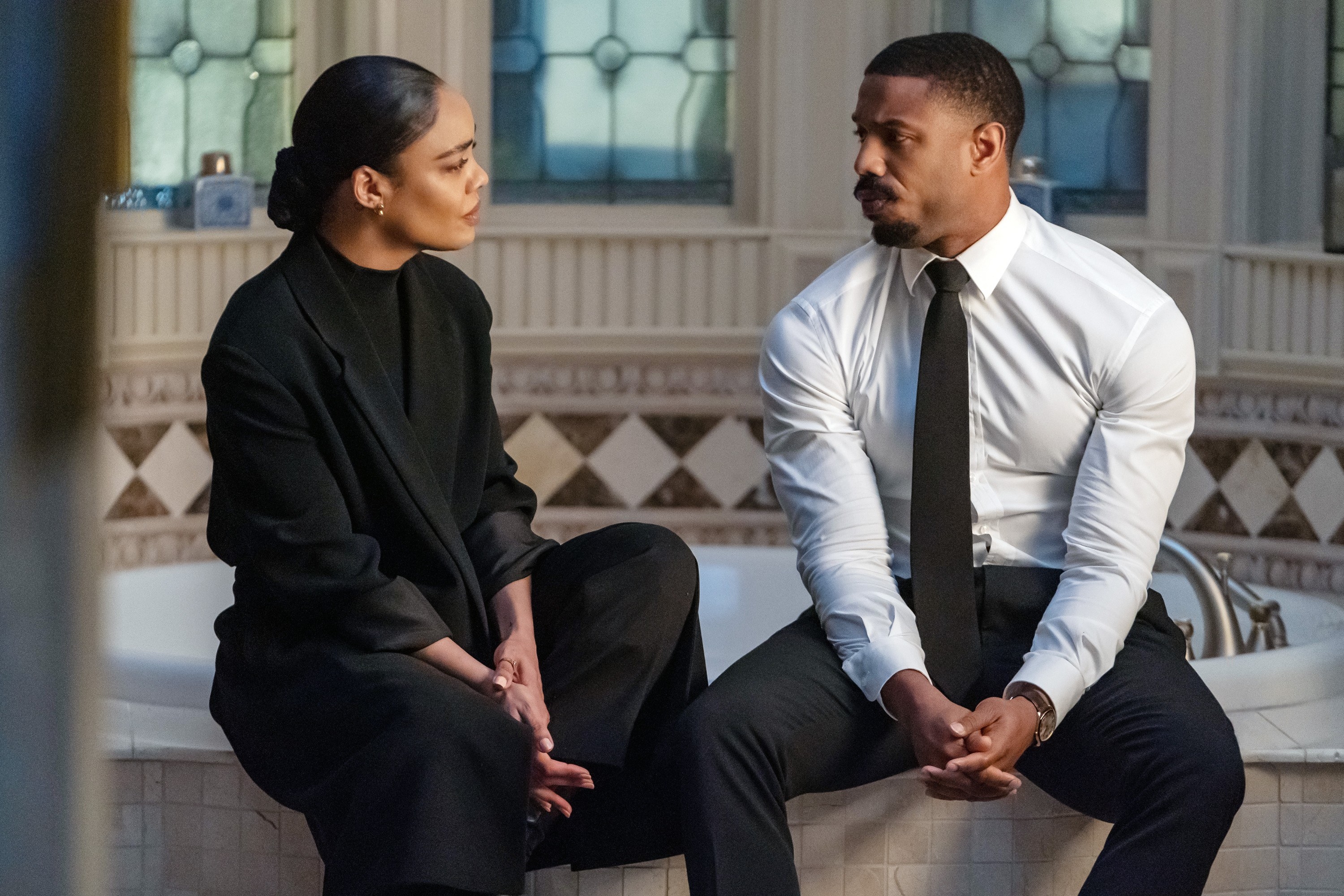 The experience proved to be eye-opening, not just for the relationship between their characters, but for the actors themselves.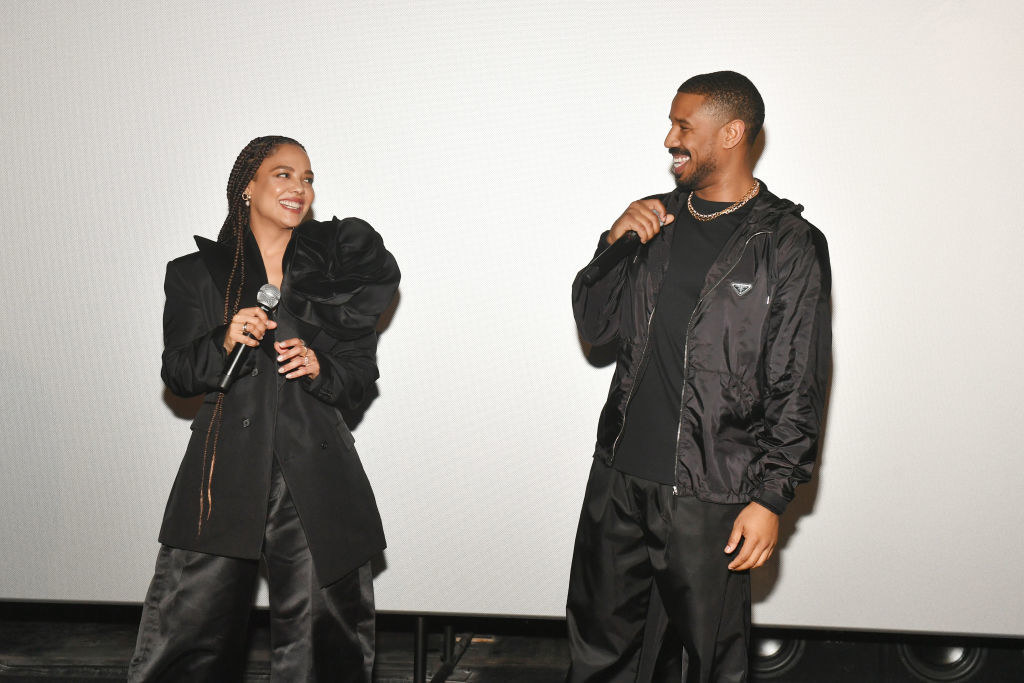 "The line sometimes between character and us gets blurred because we bring so much of what we're exploring personally to the characters."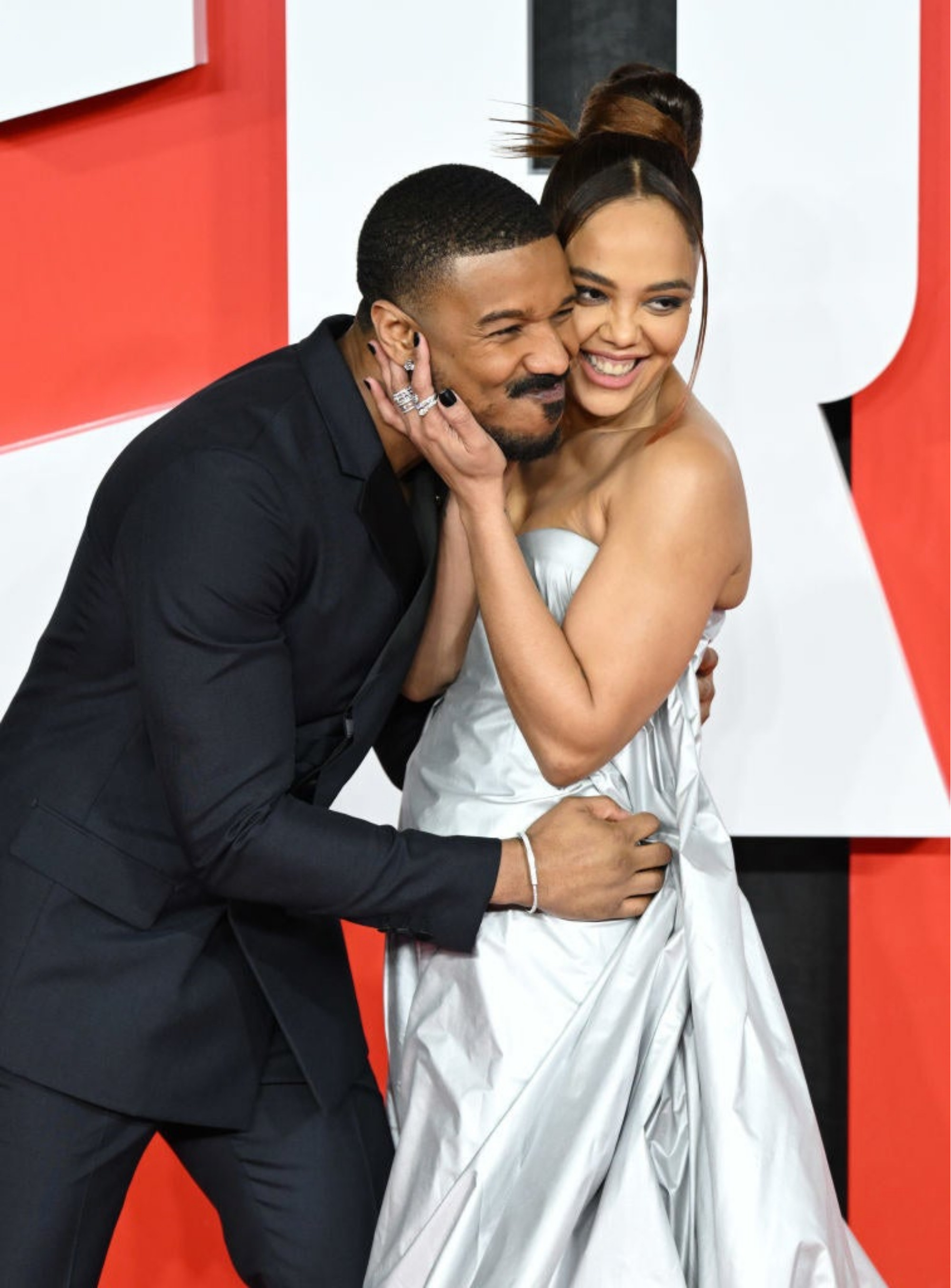 Tessa added, "Since we've been making these movies for eight, nine years, we've seen each other through various stages in our own romantic things. So we know stuff about each other's lives. We shared and talked about it. So therapy ended up starting at work and getting more personal."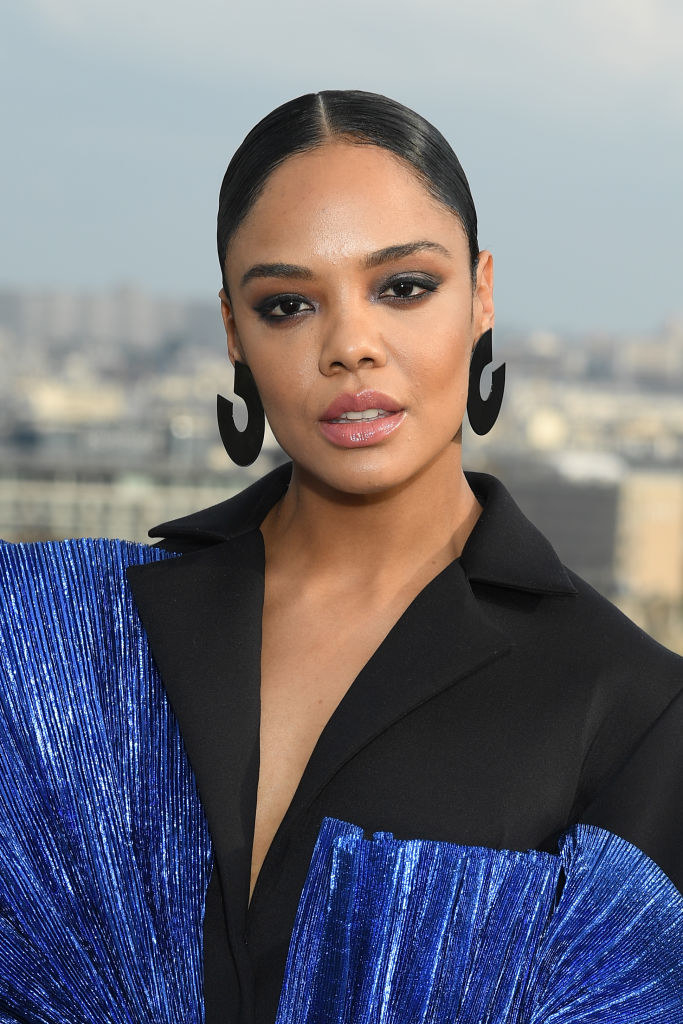 She even joked that the movie is "a full PSA for therapy."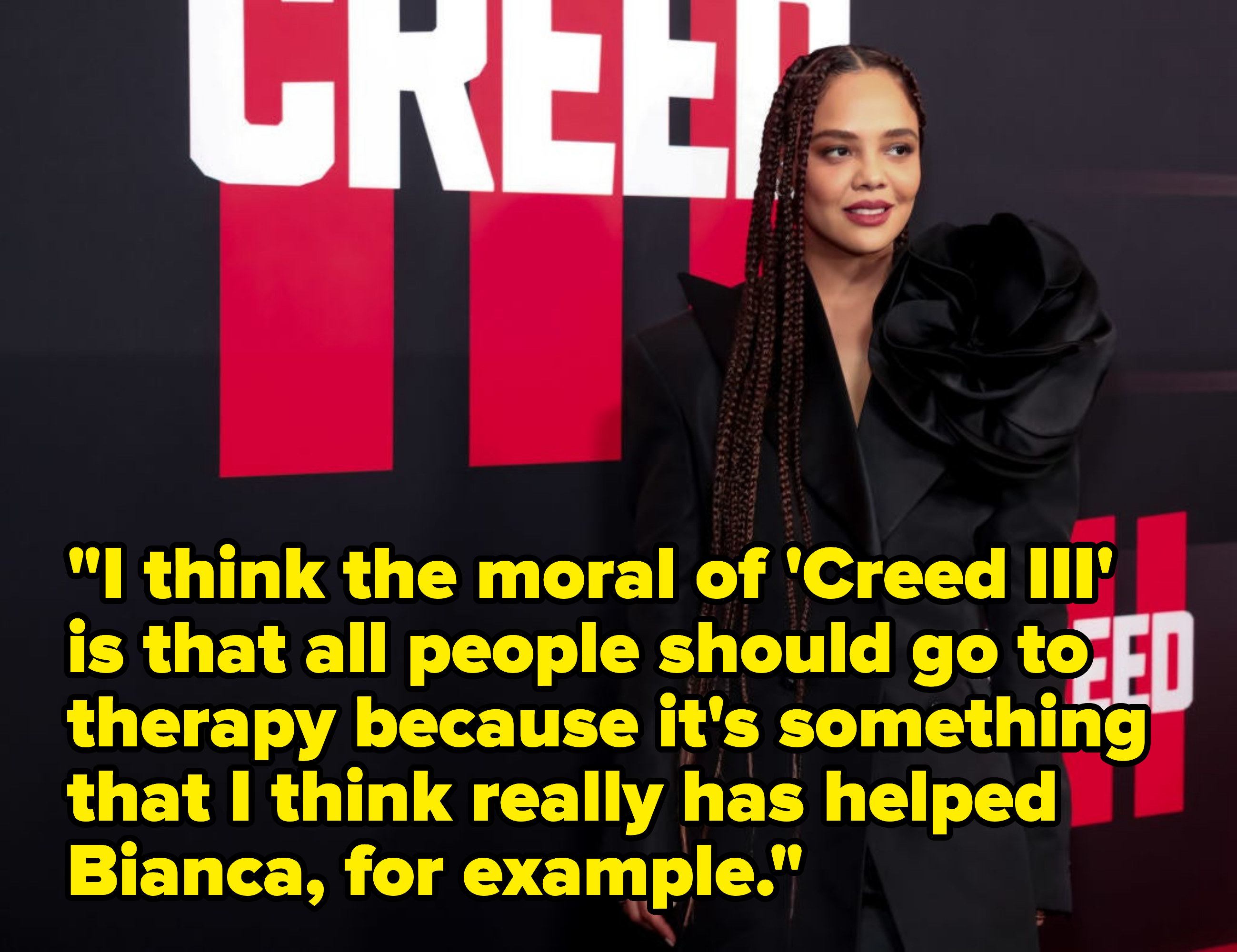 "I think it reminded us...that going to therapy, even when a relationship is good, can...sharpen communication and figure out how someone works. It's useful in so many relationships."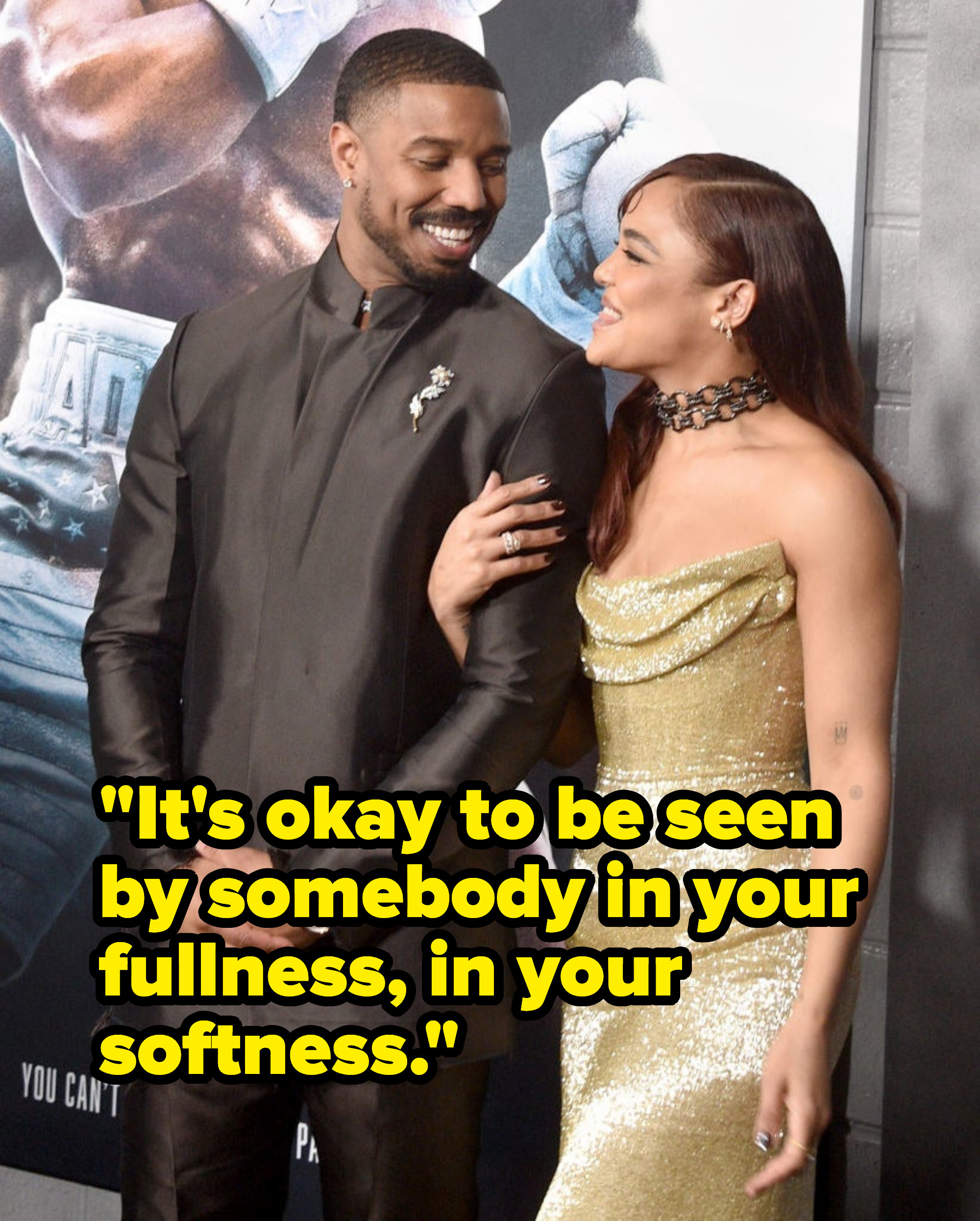 As a fan of these movies, these actors, and therapy, this whole thing delights me and I hope to see some Tessa/Michael therapy sessions in the Creed III special features, LOL.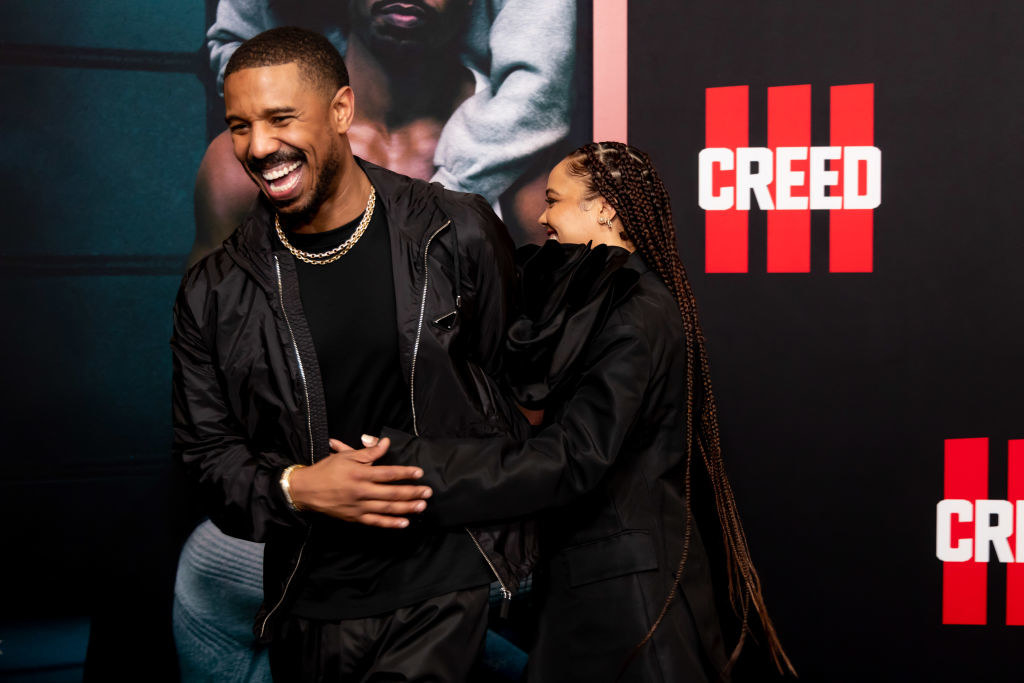 What did you think about Creed III? Let me know in the comments!