 When Harry Met Sally first opened in theaters nearly 25 years ago (on July 14, 1989), but the film, written by Nora Ephron and directed by Rob Reiner, has remained one of the most iconic romantic comedies ever. It's a classic tale — boy (Harry Burns, played by Billy Crystal) meets girl (Sally Albright, played by Meg Ryan), boy hates girl, boy and girl become friends, boy and girl sleep together, boy and girl hate each other again, boy and girl realize they love each other and get married.
In honor of the film's milestone anniversary, BuzzFeed compiled a handy New York City (and a little bit of New Jersey) guide to the places Harry and Sally met along the way that eventually led them down the aisle.

209 West 96th St. (Between Broadway and Amsterdam)
In the platonic-but-not-really-platonic stages of Harry and Sally's relationship, they pick up a Christmas tree at this Upper West Side florist and nursery. The following year, after one night of sex seemingly ruins their friendship, Sally heads to the Plant Shed solo and struggles to carry her tree home. Plant Shed has been in business for more than 30 years, so whether you need a Christmas tree, a self-sent bouquet to make your married boyfriend jealous (we're looking at you, Marie), or some other greenery, it should meet your needs.
2.
Jess & Marie's Apartment

32 West 89th St. (Between Columbus Avenue and Central Park West)
Post-Sharper Image shanda (see No. 9), Harry and Sally head to Jess (Bruno Kirby) and Marie's (Carrie Fisher) where Harry finally breaks down over his run-in with his ex-wife Helen (Harley Jane Kozak). He and Sally talk it out outside on the front steps (above). But this apartment is also of note due to the epic Pictionary game during which the phrase "baby fish mouth" begins sweeping the nation. Also, fun fact: Jess and Marie's apartment is only a few blocks down from Kathleen Kelly's (Ryan) picturesque place in You've Got Mail.

2259 Broadway (At 81st Street)
On the second floor of the Shakespeare & Co. bookstore (which unfortunately, couldn't compete with the Barnes & Noble up the block and closed its doors in 1996), Sally hides from Harry behind a book before he spots her and they end up grabbing some food together. And it's that meal where their true friendship begins after their unfortunate first encounters on their road trip to New York (No. 11) and at JFK Airport (No. 16). Though an Essentials Plus drugstore now stands where Shakespeare & Co. once did, you can check out one of the independent bookstore's four other New York City locations.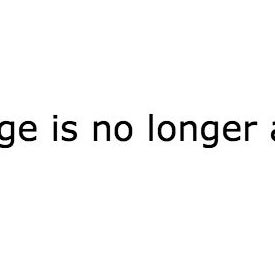 200 West 70th St. (Near the corner of Amsterdam Avenue)
Still convinced that they're "just friends," Harry and Sally set each other up with their best friends, Jess and Marie, in the hopes that they'll hit it off and then, they won't lose their friends while in relationships. The surefire plan, of course, backfires and Jess and Marie click far more than Harry does with Marie or Sally does with Jess. The dinner might not have gone as planned, but Café Luxembourg still stands. Unfortunately, Sally's pick of grilled radicchio isn't currently on the menu.

West 77th Street and Central Park West
Strolls in Central Park are the foundation for Harry and Sally's relationship. They have their most honest, raw, and touching chats with one another underneath the trees and over the bridges. This one, after their post-Shakespeare & Co. run-in meal, is the first of many.
6.
The Sackler Wing at the Metropolitan Museum of Art

1000 Fifth Ave. (Spanning 80th Street to 84th Street)
Near the Temple of Dendur at the famed Met, Harry teaches Sally his pepper-and-paprikash bit. But when he asks her to go the movies, Sally admits she has a date that evening after they've spent the past few months being single and spending most of their time together.
7.
Central Park Boathouse

Mid-Central Park (Equivalent with 72nd Street on the West Side and 75th Street on the East Side)
A decade after Harry and Sally's fateful roadtrip-gone-wrong, Sally has lunch at the Central Park Boathouse with Marie and another friend. In addition to the scenic views, Sally informs the ladies that her long-term relationship with Joe (Steven Ford) has just ended. Little did she know, Harry's marriage had just fallen apart a few blocks away.

Mid-Central Park (72nd Street Cross Drive, across the lake from Central Park Boathouse)
As with most Nora Ephron movies, there's a whole lotta Central Park action in When Harry Met Sally and not only between Harry and Sally. Here, Jess and Harry approach the park's landmark terrace and fountain while power walking and talking about the sex that ruined Harry's friendship with Sally. Also, Jess wears an epic pair of pants (a generous term). The fountain is worth a look during any New York trip, hopefully sans spandex.
4 West 57th St. (Between Fifth Avenue and Sixth Avenue)
When Harry and Sally go searching for the perfect housewarming gift for Jess and Marie, who've since moved in together, their rendition of "Surrey with the Fringe on Top" from Oklahoma! (accompanied by the background vocals of a very 1989 Singing Machine) is interrupted when Harry sees his ex-wife Helen with her new man Ira (Kevin Rooney). Though they end up buying a plant for Jess and Marie, Harry eventually buys the Singing Machine and later tries to win Sally back with a version of "Call Me" on her answering machine. Unfortunately, the now-defunct Sharper Image is a Bank of America, but the Singing Machine has kept up with the times. 1 MetLife Stadium Drive, East Rutherford, New Jersey
Harry is unable to enjoy the football game at Giants Stadium because he's telling Jess all about how Helen asked for a separation a few days earlier (and by separation, she meant she'd bring this idea up on a Friday and have the movers in the apartment by Saturday). A normally witty Harry is nearly at a loss for words. He doesn't even participate in the wave! Though Harry was falling apart at the time, Giants Stadium kinda, sorta still stands in New Jersey. The stadium, which the Giants shared with the Jets (both of which are New York teams — don't even get Jerseyans started), was demolished in 2010 and replaced by MetLife Stadium, which now stands in its place.
11.
The Washington Square Arch at Washington Square Park 15 Washington Square North (At Fifth Avenue)
Oh, the disaster that was Harry and Sally's first meeting. Sally had agreed to share gas money and two days of her life in a car with Harry, the then-boyfriend of her then-friend, as the two fresh college graduates drove from the University of Chicago to New York City. Sally famously — and in suspiciously quiet traffic — pulls up to the top of Washington Square Park to drop Harry off and, by the time they've arrived, she's disgusted with his flirting and he's annoyed by her uptight attitude. The two part ways, believing they'd never lay eyes on each another again. But, like we imagine of Harry and Sally's fictional relationship, the Washington Square Arch at the foot of the prestigious Fifth Avenue, still stands strong.
12.
The Skylight Ballroom at the Puck Building 295 Lafayette St. (At Houston Street), Seventh Floor
Jess and Marie eventually decide to get married, with Harry as his best man and Sally as her maid-of-honor, of course. Though the two hate each other at the time — thanks to their one night of sleeping together — they try to put on happy faces and awful shades of green and maroon for their best friends. Jess and Marie say their "I dos" at the historic Puck Building in New York's SoHo neighborhood on the seventh floor. Unfortunately, the Puck Building is no longer an event and office space (fun fact: Grace Adler Designs on Will & Grace was also located there) and has since been converted to luxury penthouses, which begin at $21 million. Jon Bon Jovi reportedly bought one though, so he's at least keeping the late '80s/early '90s spirit alive.
13.
The Grand Ballroom at the Puck Building 295 Lafayette St. (At Houston Street), First Floor
Though Sally tries to have fun with Jess and Marie at a New Year's Eve party (at a different ballroom in the Puck Building), "the thought of not kissing somebody" at midnight makes her want to duck out early. Of course, as she tries to make her exit, Harry runs in and their eyes meet among the crowd. "I've been doing a lot of thinking. And the thing is, I love you," he tells her. "I love that you get cold when it's 71 degrees out. I love that it takes you an hour and a half to order a sandwich. I love that you get a little crinkle above your nose when you're looking at me like I'm nuts. I love that after I spend a day with you, I can still smell your perfume on my clothes. And I love that you are the last person I want to talk to before I go to sleep at night. And it's not because I'm lonely and it's not because it's New Year's Eve. I came here tonight because when you realize you want to spend the rest of your life with somebody, you want the rest of your life to start as soon as possible." Cue kiss. Cue you probably happy-crying.

205 East Houston St. (At Ludlow Street)
When Harry Met Sally put the Lower East Side deli Katz's on the map because this is easily the best orgasm-faking and pastrami-eating scene in cinematic history. (And let's take a moment to thank Rob Reiner for Ryan's stellar "performance.") Katz's pastrami is enough to get any human excited and it's worth a stop during a New York City visit, especially because the only thing that's changed since this scene was shot are the prices. There's even a sign that will show you where Harry and Sally sat. Or, you could sit at the table behind them, where Estelle Reiner (on the left) uttered the legendary line, "I'll have what she's having."
15.
Coney Island Batting Range & Go-Kart City

3049 Stillwell Ave. (Between Bowery Street and Coney Island Boardwalk)
Harry goes to the batting cages along the Coney Island Boardwalk to blow off some steam. He tells Jess (nice bunting, buddy) how easy Sally is to talk to and asks why other women aren't like her. But if Harry returned to that lot at Stillwell Avenue for another round of therapeutic batting, he would instead find the new Thunderboat roller coaster.
16.
The United Terminal at John F. Kennedy International Airport

Terminal 7 at JFK in Jamaica, Queens
It's been five years since Harry and Sally last saw each other at the Washington Square Arch and Sally is saying goodbye to her then-boyfriend Joe when Harry walks by, interrupts mid-kiss to say hello to Joe, and barely recognizes Sally. It's not until Sally and Harry are on the plane that he places her, but it doesn't go any better than their first encounter.