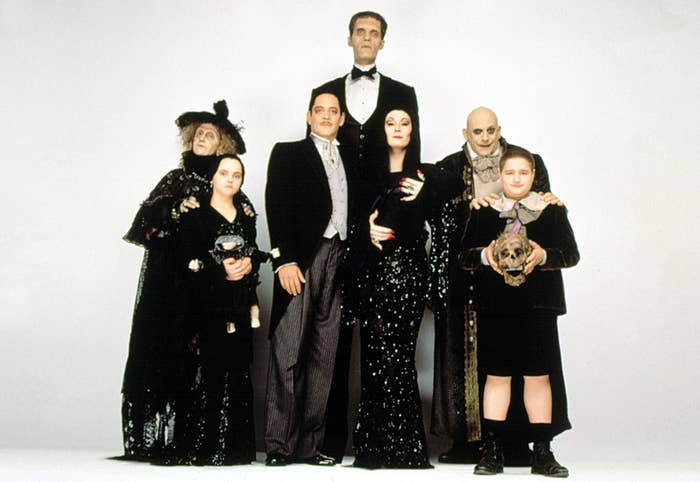 Nearly 60 years after Charles Addams' first Addams Family comics appeared in The New Yorker and a quarter century after the hit TV sitcom had been laid to rest, Paramount Pictures revived Gomez, Morticia, Wednesday, Pugsley, Fester, and Co. for the big screen. Producer Scott Rudin managed to sign Anjelica Huston, Raúl Juliá, and Christopher Lloyd on for the main three roles respectively and The Addams Family was a hit. The film was released on Nov. 22, 1991 and grossed nearly $113.5 million domestically. So, of course, the studio wanted a sequel.
Almost exactly two years later, on Nov. 19, 1993, Addams Family Values hit theaters, reuniting the original cast (except for Carol Kane as Grandmama, who replaced Judith Malina) and earning coveted praise for any follow-up installment in a film franchise. "It's the rare sequel that is better than its original, and yet Addams Family Values qualifies," Roger Ebert wrote in his review at the time. Though the sequel failed to bring in the box office numbers of its predecessor (in total nearly $49 million), it's become a modern classic, a film that airs on television every Halloween (thanks to the natural ghoulishness that the family casts off) and Thanksgiving (due to a particularly hilarious pilgrims-meet-Pocahontas play at Wednesday and Pugsley's camp, one of the movie's highlights).
"Is there not another movie they can play during this time?" lamented Mercedes McNab, who played Wednesday's sleepaway camp nemesis Amanda Buckman. "That was probably my awkward stage so every year, around Halloween and Thanksgiving, I have to relive my awkward stage ... It's been like 20 years. I was actually dwelling on that. I was thinking, Wow, it's been 20 years. Oh my god, that's terrifying. I can't believe I'm that old."
Two decades later though, those involved with Addams Family Values still have incredibly fond memories.
"I think the way that particular cast just embodied those characters was just perfection," screenwriter Paul Rudnick told BuzzFeed. "We were all such odd characters, even though we were a really functional family, in a way, as eccentric and crazy as we were," Christopher Lloyd noted with a laugh. "And it was such a wonderful feeling amongst us of being a family almost. We were The Addams Family!"
Below, the cast and crew of Addams Family Values look back on making macabre movie magic, their auditions, the lines they can't escape, first kisses, some unexpected Michael Jackson drama, and how they remained close through it all.
1.
If it wasn't for Sister Act, we may not have Addams Family Values.
Rudin and Rudnick had been working together on Sister Act since 1987 (some creative differences led the screenwriter to ask to be credited with the pseudonym Joseph Howard after the script went through excessive changes) and the producer asked Rudnick to be the original Addams Family script doctor. "Scott Rudin brought me on board right before the movie started shooting to do an overhaul and work on throughout the shooting process," Rudnick recalled.
"The first film had done well so the studio was eager for a sequel and because Scott managed to reunite that amazing cast and Barry Sonnenfeld, who was the terrific director, I was brought on board too," he said of getting the gig penning Addams Family Values, his first solo screenwriting credit. "I think we were allowed to get away with a lot more because the first movie had been successful. The reins were a little looser."
2.
The boundaries were practically nonexistent.
Despite the extremely morbid jokes ("Everyone knows it. When you have a new baby, one of the other children has to die," Wednesday explains), alarmingly elaborate pranks involving guillotines and electric chairs, and, of course, some heavy sexual undertones, Rudnick doesn't recall anything having to be cut from the film to maintain a PG-13 rating. "I remember there was one moment on set when Barry called his wife gleefully and said, 'Guess what? Today I threw a baby off a roof!'" the screenwriter remembered with a laugh. "So once that proved normal, there were very few boundaries."
3.
Christopher Lloyd was a huge Fester fan before he was offered the role.
"I grew up on Charles Addams' cartoons, particularly The Addams Family and Uncle Fester was always one of my favorites," the now-75-year-old actor told BuzzFeed. "Every time the magazine came in with Charles Addams' cartoons, I'd open it up, hoping there'd be one with Uncle Fester. He just always appealed to me, his whole persona. So, I was astonished when, literally decades later, I get a call to play the part."
But shock soon turned to fear for Lloyd, who was worried about bringing the character he loved on paper to the big screen. "I was very excited and everything, but I just didn't see how I was going to do it because just physically what he is, this kind of roly poly with a round head. I didn't quite see how I would be able to duplicate his appearance," Lloyd said.
And it wasn't just Fester's looks that worried the actor, who had then recently stepped away from Doc Brown with the final installment of the Back to the Future trilogy. "I was concerned about his voice and things like that because you don't hear that in the comic strip. So I was very concerned about that and trying to capture the attitude of the guy as I had perceived it, looking at the cartoon."
4.
In fact, Lloyd thought he was going to be fired from the movie.
Concerned about how he would manage to embody Fester, Lloyd met with Sonnenfeld to come up with a solution. "The makeup people came up with prosthetics to put on my face to give me that round look and I had no trouble shaving my head to be bald. After I got made up, they wanted to test it to see how it'd look on camera so Raúl Juliá and I did a scene, just so they could see how the makeup worked out," Lloyd recalled. "I was very insecure because I hadn't had a chance to really do Uncle Fester yet and I really didn't feel like I was very convincing. But I swallowed those concerns and just tried to do it for the sake of the screen test."
A few days later, Lloyd got a call from Sonnenfeld and Rudin, asking him to come to Paramount. "There was a sound of concern in their voices. And, of course, I was panicked," he said. "I remember arriving at their offices and there was a guy who, without doing anything to himself, looked exactly like Uncle Fester. He was roly poly, he was bald, he just had the look. And I thought, Oh jeez. He's the guy they've decided [to replace me with]. So Barry, Scott, and I went into a screening room and they played the scene. I watched it with some trepidation and then afterwards they said, 'We just don't think the prosthetic pieces work. Simply with makeup, we could get the effect we're all looking for.' They thought the prosthetics were limiting my facial expressions, so we chucked the prosthetics... and I was very, very relieved."
As for that Fester lookalike at the Paramount office? "He became my stand-in during the film," Lloyd said, looking back on his paranoia with laughter.
Though it took "a few days before [he] felt really comfortable" in the role, two decades later, Lloyd is pleased with the end result. "Recently, it was on television and I guess it worked out alright," he said with a chuckle.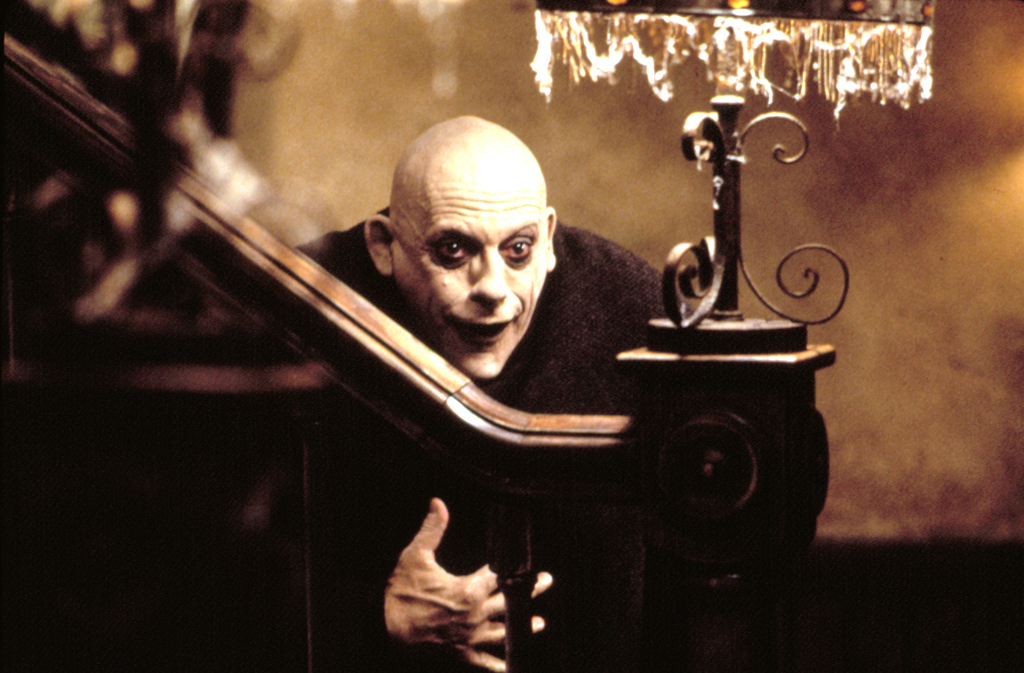 5.
Lloyd had a not-so-magical way of appearing shorter.
Though, at 6'1", the actor was only an inch shorter than Juliá, and had a few inches on Huston and Joan Cusack, who played his love interest Debbie Jellinsky in Addams Family Values, he magically appeared far shorter. "I always had my knees bent to make me look shorter and more squat," Lloyd said. "It worked out well because it gave me kind of a funny walk." In a behind-the-scenes vignette at the time, Sonnenfeld admitted that when thinking of Lloyd, he thought of someone "tall and lanky and thin," as opposed to Fester, "a short, bald, fat man." "He'll be standing up tall and thin and you say, 'Ready. Roll camera,' and it's like you press a button and he drops a foot," Sonnenfeld noted.
6.
For many, the makeup and wardrobe was kind of a bitch.
Lloyd said he was in the hair and makeup trailer for two or three hours. "It was a lot of blending and it took some time to get it all worked out, which is fine," Lloyd said. "I've done a lot of roles that've required a lot of makeup so I didn't mind that at all."
Rudnick recalled Huston having a rough go of it as Morticia. "In both films, she wanted to look like she was always gliding through them, which is so right for Morticia ... The hair and makeup on Morticia are very extreme. To capture that sort of Addams essence, they did develop a certain hair and makeup and lighting technique to give her that wonderfully, unearthly glow. She was valiant because the dress was so form-fitting and the wig was very heavy. Because people have such an image of Morticia in their minds from the cartoons and TV series, she was very aware of having to live up to that image and she did just an extraordinary job. She earned her keep because she looks so at ease and elegant, but it's not an easy day's work."
Carol Kane, a friend of Huston's since they were 19, signed on for the Addams Family sequel as her mother Grandmama, which was a "fun" dynamic for the actresses since Kane is younger than Huston, but "only by a sneeze," she noted. "The makeup was, for me, definitely the hardest part of doing it. That was very strenuous because it just takes so long to do so you're basically in the makeup chair at 4 in the morning or so. It took at least three hours and then, once you're in it, you're sort of in prison," Kane explained. "It was very odd for my dogs who I've already brought to work with me because they would go to lick my face and it was just rubber. It was difficult having all that rubber on your face for so long. It starts to really feel like you want to rip it off, which you can't do." She laughed. "But I think it was to a good end."
The actress also wore a wig that was floor-length, making it very hot. "That wig was amazing. It weighed I think 5 pounds and it was down to my feet," Kane said. "In every other way, it was delightful and wonderful to be part of, but physically, it's very challenging for pretty much all of us, I guess. Anjelica had her eyes pulled up and all that and I had the rubber, and Chris had the rubber … Barry is such a genius with special effects stuff and so one had to be quite precise. It was an exercise, but it was also a joy."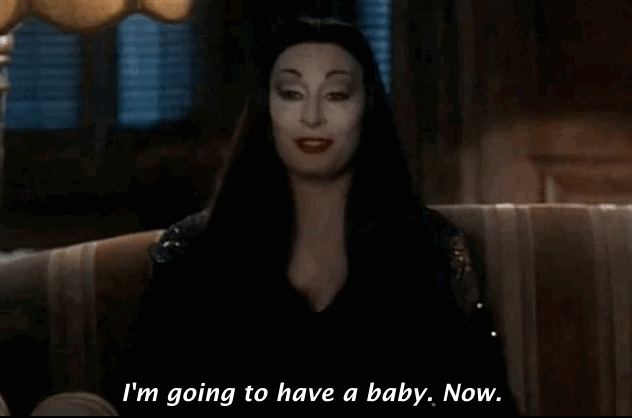 7.
Carol Kane had not been considered for the role of Grandmama until the second movie.
In a bit of a dramatic turn, 66-year-old actress Judith Malina, who'd played Grandmama in the original film, wasn't asked back for Addams Family Values. Kane was instead called in to meet with Sonnenfeld and Rudin, though she hadn't been contacted about the role previously. "I definitely wanted to be a part of it," the actress said. "I saw the first movie and loved it … I went in to see Barry Sonnenfeld and Scott Rudin at Paramount and I had a fun meeting. Not an audition, but a meeting. And they just asked me to do it, which was very exciting, especially because Anjelica, my daughter, is one of my oldest friends. And I already had a relationship with Christopher from Taxi and I knew Raúl forever so it was just nice to be a part of that group that I already loved."
8.
Addams Family Values was one of the last films Juliá released before he died.
Juliá was diagnosed with stomach cancer in 1991, the year Addams Family came out and everyone who worked with him on the film spoke very highly of his strength, particularly during a scene where Gomez is singing "Swing Low, Sweet Chariot" as his character lays on his deathbed, brought on by Wednesday smiling. "I thought Raul was very beautiful when he sang his song when his character was dying and everything," Kane said. "I think he may have already been sick at that time, so looking back at that, I think about how brave he was. He was quite a genius. I feel lucky to have been with that group of actors and that director and to bring of fantasy of life is always an honor."
9.
Mercedes McNab has a small role in the 1991 Addams Family, but she still had to audition for Addams Family Values.
One of the most memorable moments from the first Addams Family has long been the Girl Scout scene in which a young girl shilling cookies happens upon Wednesday and Pugsley's lemonade stand. "It was my first job ever," McNab said of the 1991 film. "I specifically remember the audition. I borrowed my friend's little Girl Scout uniform and ... I remember them really laughing a lot in the room. But, at that time, I'd probably gone on 100 auditions and had never gotten a job yet." Then, Addams Family changed that. "I got the job and I had to wear green head-to-toe," she said. "I remember green stockings and I don't think you even see them in the movie, but they were these bright green opaque stockings. They were the most hideous thing you could find."
With the scene clocking in at about 30 seconds long, McNab's parents tried to brace her for potential disappointment. "My parents kept warning me, 'You know, it's such a small scene. Don't even be surprised if it's not in the movie. It could easily be cut out.' And then, we found out later that when they were doing screenings with test audiences, it was voted everyone's favorite scene," the actress recalled. "It started being used in all the commercials and you couldn't actually get away from it. That was really awesome."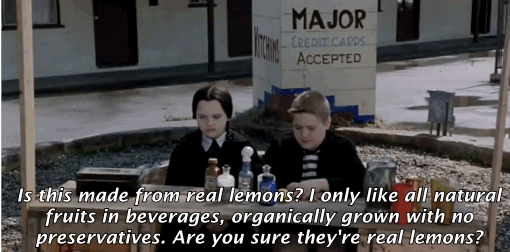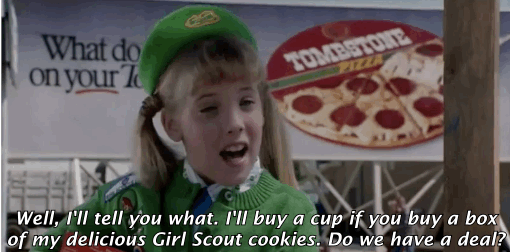 Despite their similarly snooty attitudes, the unnamed Girl Scout in Addams Family had nothing to do with the more prominent role of Amanda Buckman in Addams Family Values. "It was a completely different character, so I had to audition just like everybody else," McNab said. "Obviously, they remembered me from the first movie and loved that scene, but it wasn't as though the part had been written as a continuation of that character. So I had to fight to get the job again."
And she won. Still, the lemon line is one McNab can't escape. "No matter if they love the first Addams Family or the second one, people still continually say to me, 'Is this made from real lemons?' For 20 years of my life now," McNab said with a laugh. "People on the street will still quote that. So it's pretty prolific, that one little line."
10.
Yes, David Krumholtz is really that unathletically inclined.
As the Addams' new nanny and the black widow after Fester's heart (and bank accounts), Debbie (Cusack) convinces Morticia and Gomez to send Wednesday and Pugsley to Camp Chippewa, where they meet Amanda and Joel.
For then-15-year-old Krumholtz, who grew up in Queens, N.Y., and saw two or three movies every weekend with his father, it was a dream come true. "It was just this mind-blowing thing. It was the first time that I came out to L.A. ... I was just a big filmophile so to be on a set like Addams Family Values with the makeup and the production design and the wardrobe, I remember, very distinctly — and I never forgot this feeling because it's very important, I think, to remember these kind of things — the first day on that set, I was just feeling so lucky and just blown away. It was like I was taken to some magical land. It wasn't lost on me. I just couldn't believe it and it was really something. That's a feeling I've taken with me ... I had never been on a soundstage before or any of that so it was all a dream come true when I got to Addams Family Values."
Krumholtz also enjoyed being "out in the wildness," though the now-35-year-old actor, who's married and about to become a first-time dad, admitted he didn't always take to it so well. "One time, they took us into the camp and they gave us fishing lines and I'd never fished before," he recalled. Not knowing exactly what he was doing, Krumholtz wound up with the line wrapped around his head and the hook into his neck, "about an inch away from my jugular," he noted. "The production assistants who were supervising us were like, 'OK! You're done for the day.' (laughs) But it was a blast. It was like going to camp."
Krumholtz took part in another outdoor activity, but that time, it was for a scene in Addams Family Values where the campers are doing archery. "I actually was supposed to get the arrow on the bow and then shoot it off camera. I just had such a hard time and they were rolling, so I just kind of threw it," he said with a laughs. "I guess looking back, that was my first improv. I remember thinking, I'm gonna get in trouble 'cause I can't get the arrow on the bow. They're rolling and they're probably all waiting. Oh my god. So, in real-life frustration, that's me throwing it down and walking out. I was super angry at myself. Then, after they cut, they all started laughing and they were like, 'That was hilarious!' I was like, 'Oh! OK!'"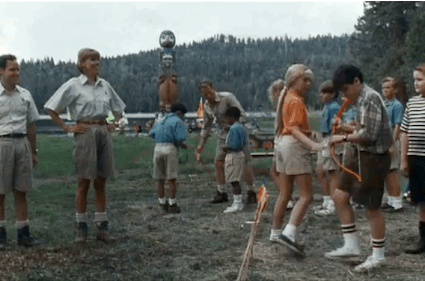 Rudnick himself understands Joel's plight, having gone to camp briefly, but "demanded to be taken home, which the movie makes clear," he added with a laugh. "It always felt to me like some sort of children's work farm. I just couldn't understand the whole reason behind summer camp — the combination of mosquitos, physical activity, and bad food just seemed like a terrible punishment."
11.
Director Barry Sonnenfeld cracked the cast up.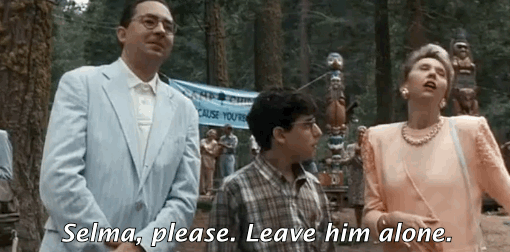 The director had a very small role in the first film as a passenger on a train, but in Addams Family Values, he played Joel's dad in two short scenes. "Barry Sonnenfeld set up a really nice environment for us kids to work in," Krumholtz said. "He was a fun guy. It was a blast ... He's such a character. Barry's a real unique, one-of-a-kind person and he was perfect. We had worked on the film and then all of a sudden, he's playing my dad in that scene. He's so funny. I think I broke a couple times. He really made me laugh a lot. He's perfect. He's just absolutely perfect."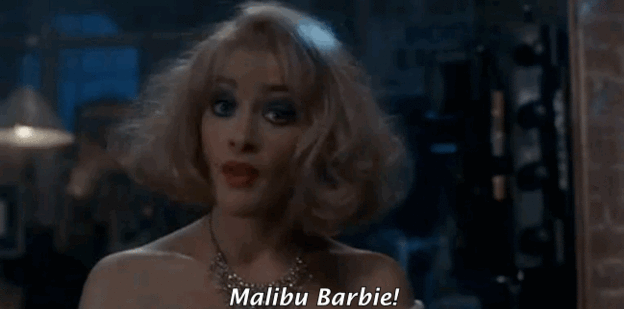 In the film's climax, golddigging nanny Debbie revealed herself as the "black widow" while strapping the Addamses into electric chairs and going through a slideshow of her past mariticidal victims. The monologue is one of the film's best, as Debbie clicks through a slide of her mother and father and says, "My parents, Sharon and Dave. Generous, doting... or were they? All I ever wanted was a Ballerina Barbie in her pretty pink tutu. My birthday, I was 10, and do you know what they got me? Ma-li-bu Bar-bie! That's not what I wanted! That's not who I was! I was a ballerina — graceful, delicate! They had to go."
Rudnick recalled the laughs on the set while shooting the scene. "Joan Cusack is just bliss as Debbie. I was on set the day we were shooting that monologue and she's talking about Malibu Barbie. People were stuffing paper cups in their mouths to stop themselves from laughing because Joan was sublime," he said. "Watching her is a gift."
13.
Michael Jackson went from Addams Family Values title song performer to the butt of an unexpected joke.
The original plan was for Michael Jackson to record a horror-themed song for Addams Family Values and film a music video to promote it, but when dentist to the stars Evan Chandler accused Jackson of molesting his son the summer before the film was set to be released, plans shifted. "I think he completed the video for it, but it was just a little too risky to include it in the final movie at that point," Rudnick recalled of the circumstance. "I think it involved him living in the Addams Family mansion and all of his neighbors storming the place with pitchforks and torches. So it was a little too close. (laughs) That's why it wasn't included."
14.
Christina Ricci didn't like kissing David Krumholtz.
15.
Amanda's drowning scene was a lot more glamorous than it looked.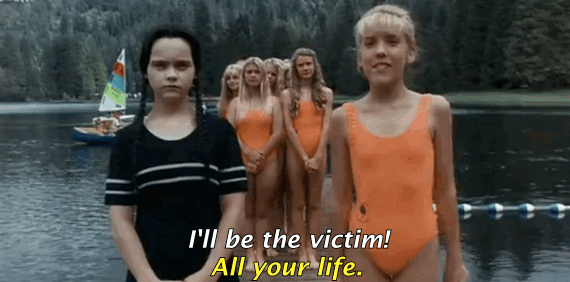 During lifesaving certification, Wednesday revealed that she can't swim... of course it was after Amanda already jumped into the lake to play "victim" in the Chippewa scenario. "When we shot the scene where I had to jump in the lake, it was freezing that day," McNab recalled. "And I remember it was very fancy because they heated the lake for me, which I didn't know they could do. I've done many movies since where they certainly did not heat anything, let alone a lake." She laughed. "But they heated part of the lake up for me so that was very exciting."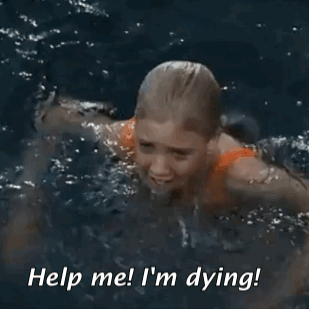 16.
Chippewa's first Thanksgiving play took two weeks to shoot.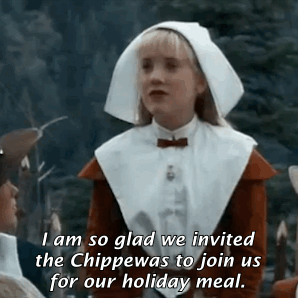 Amanda played pilgrim Sarah Miller, while Wednesday was Pocahontas, Joel was her fiancé Running Bear, and Pugsley was a turkey in what's easily one of the most memorable sequences from the film.
"No one has ever questioned why they're doing a Thanksgiving play in the middle of the summer, but it's earned its keep," Rudnick said. "Everyone involved in the film was a big fan of musical numbers and there'd been a terrific number in the first one. I wrote the lyrics and Marc Shaiman, the wonderful composer of Catch Me If You Can and Hairspray, wrote the music. We couldn't resist having a number and somehow, we wanted children dressed as turkeys and pumpkin pie," he noted with a laugh.
And that they did. "The whole sequence of that entire play took about two weeks to shoot," McNab said, which still wasn't long enough for Krumholtz, who wore next-to-nothing in the scene. "I thought it was so much fun and I could've been in that play all day. I had no shame about my body, which, you know, as you get older, you get more conscious. But back then, I was just so carefree," he said, adding that the pyrotechnics after Wednesday and her motley crew hijacked the play were endlessly fascinating to him. "I was just like, 'Holy shit! Fireball!' I'm sure Barry and Scott were pulling their hair out, but I was just oblivious and happy as a clam," Krumholtz said.
17.
The man behind the Step Up franchise choreographed "Eat Me."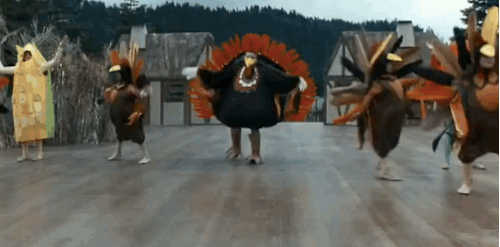 Adam Shankman, who directed A Walk To Remember, Hairspray, the Step Up films, and multiple episodes of Glee, choreographed the play's dance numbers, "Eat Me" and "Happy, Happy Turkey Day." Rudnick's lyrics to the former include: "Eat us! Hey, It's Thanksgiving Day! Eat us! We make a nice buffet! We lost the race with Farmer Ed, so eat us, because we're good and dead! ... We won't stay fresh for very long, so eat us before we finish this song!"
"There's a difference when you're sitting alone in your room typing up a song called 'Eat Me' and then suddenly, you're watching it be performed a whole pack of child actors," Rudnick said with a laugh. "It's a different experience and a little terrifying ... It was very meticulously choreographed and designed and shot because Barry is such a wizard because he started as a cinematographer."
18.
Audiences originally thought Wednesday killed Amanda in the Thanksgiving play.
After the song-and-dance, Wednesday's cohorts tied Amanda to a wooden pole, shoved an apple in her mouth, and poured gasoline all over. As Wednesday lit a match, Camp Chippewa's ultimate blond bitch screamed bloody murder and originally, the audience wasn't going to see her again. "After they showed the movie to test audiences, people thought that they had killed Amanda. They didn't want kids watching the movie to think that because that obviously doesn't really look too good for them to be out there killing off children, no matter how awful the child is," recalled McNab, the former Buffy the Vampire Slayer star who is now recently married and the mom of eight-month-old daughter Vaunne. "So they had to throw in that quick little shot of Amanda and her family on the plane ride home, just to convince the audiences that Amanda did survive and it was all in good fun. I guess [what happened in between] is left to the audience's imagination. Obviously, she escapes, but maybe Wednesday knocked some sense into my character. I mean, I doubt it, but…" She laughed.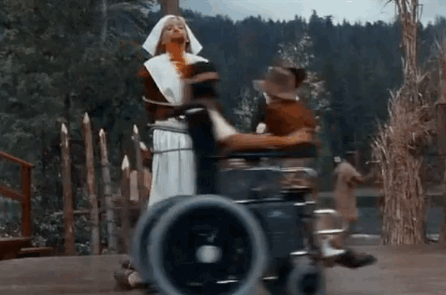 One of the most memorable elements of the scene was when baby Pubert flew up to the airplane window and gave Amanda and her family a wave. "We were at a warehouse with half a plane and a green screen," said Kristen Hooper, one-half of the twins who played Pubert. "It was as simple as a person holding us up outside the window."
19.
The twin girls who played baby Pubert are now seniors in college.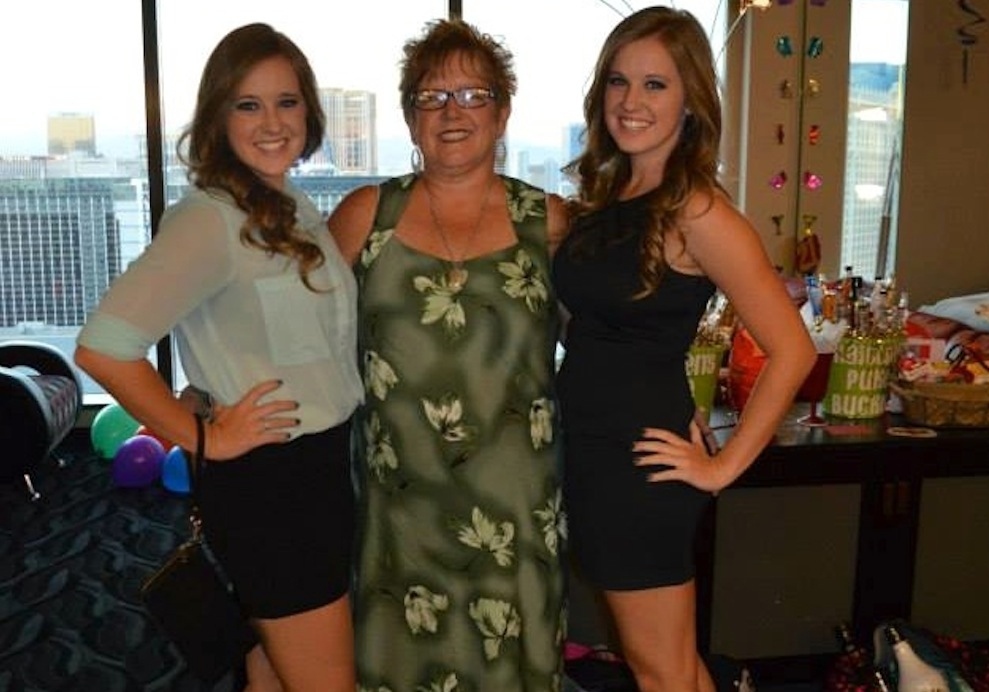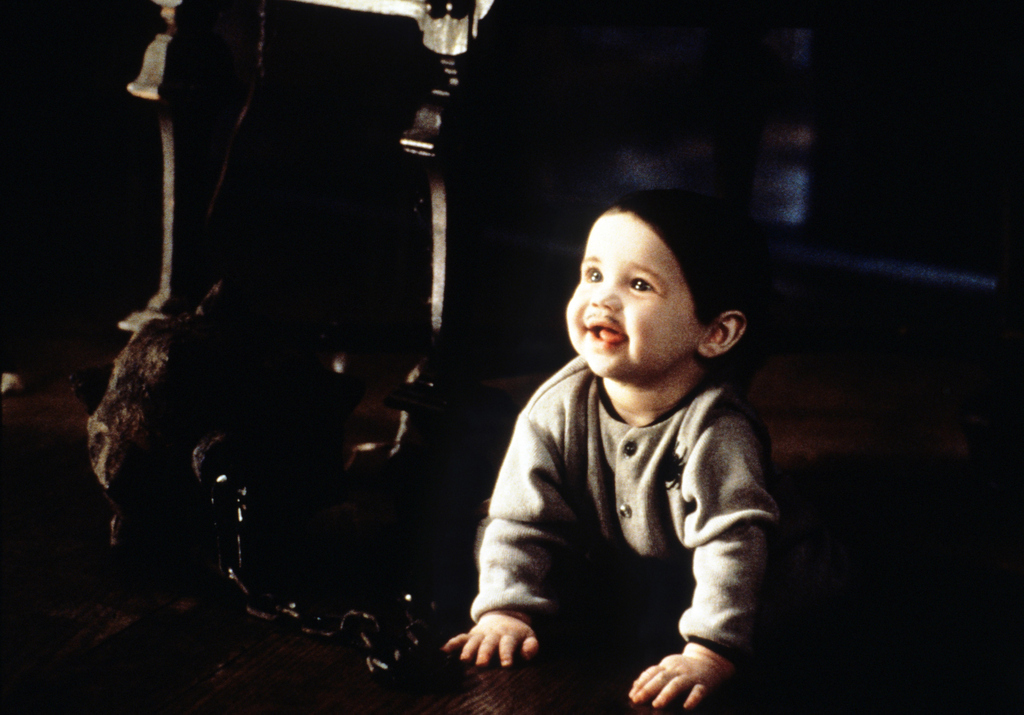 20.
The Cousin Itt wig weighed more than 35 pounds (and the man who wore it is now a high school teacher).
John Salapatek (stage name: Franklin) got his big break nearly a decade prior to 1991's The Addams Family as Isaac, the mysterious boy preacher turned conduit for mass parricide in Children of the Corn. But winning the role of Gomez and Fester's incredibly hairy Cousin Itt, Salapatek said, was a career highlight.
He was one of five actors invited for the final callback. "At that point, they had not even asked me to do the Cousin Itt voice, but I had dreamed up the voice the night before. So ... as I was leaving, I was like, 'No, I can't leave yet. I have to do prove to you that I'm a very serious actor, so I'd like to do a monologue for you from Shakespeare's Hamlet.' And they were like, OK, this guy's kind of crazy, but we'll placate him. So I centered myself and then as I looked very dramatically, I went, '(Cousin Itt gibberish).' And they were laughing so hard, a couple of them were crying. Then the producer and director looked at each other and just right then, they said, 'You've got the part.' I was like, 'Are you sure? Really?'" he recalled asking with a laugh.
Of course, playing Cousin Itt proved to be more complex than speaking gibberish at a pitch only dogs can hear. In the first film, the Itt costume weighed more than 35 pounds. "It was insane," Salapatek said. "I only weigh a little over 100 myself." The actor wore a neck brace and a hoop skirt to give the costume shape. "They had a little fan element and between takes, I'd run the fan to cool myself off," he said. "There was only like a scuba-sized mask in the front that they could clip open between takes. I had no idea it would be that heavy and that hot. The first day, I plowed on through, but it's dark brown and it attracted the sun. I did two or three hours and I was ready to pass out."
For the second film, "they lightened it up 5 or 10 pounds by removing the layers of the hair," Salapatek noted. "It was a little bit better, a little bit easier."
Itt's hair was synthetic, but it still required a lot of maintenance. "There was a wrangler full time to take care of it and to make sure there weren't tangles and it looked good," the actor said. "I'm allergic to hairspray — which is ironic, of course (laughs) — so they had to use this lanolin spray to keep the tangles out, which is oil-based." On one occasion, when a light bulb exploded, it nearly caught fire. But luckily, an extra pulled him out of the line of fire. Literally.
"It was an endurance test being in the costume," Salapatek said, adding that working with Juliá and Huston made the experience worth the sweat and potential flames. "When the second one came up, I was more worried that they were going to replace me. The whole story with Grandmama and Carol Kane replacing Judith Malina, I was thinking, 'Oh boy, they're going to look for another name. Is Pee-Wee Herman going to take over my part or something?'" he said with a laugh. "But they called my agent and gave me a nice raise for the second one so I was very happy. Sorry, Pee-Wee Herman."
Shortly after the events of September 11, however, Salapatek decided to leave Hollywood behind for awhile and pursue another endeavor: teaching at Golden Valley High School in Santa Clarita, CA. Posters from his earlier movies line his classroom walls and Salapatek even created a screenwriting class at the high school. Now, he's looking to get back in the business a bit. "I wrote a comedy pilot for Courtney Gaines who was in the first Children of the Corn," the now-54-year-old Salapatek said. "We shot part of it last April and now that's being shopped … I just signed with an acting manager and just got new headshots and created my Actors Access account again. So we're gonna see what happens."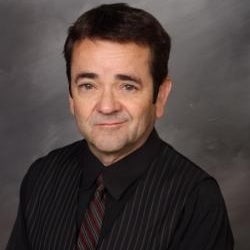 21.
The film's final scream took awhile to perfect.