This "SNL" Spoof Of "A League Of Their Own" Is Spot On
"So, can I play baseball?"
No, I don't mean this one.
Though they did do that too.
SNL took the idea that "women can't play baseball" one step further.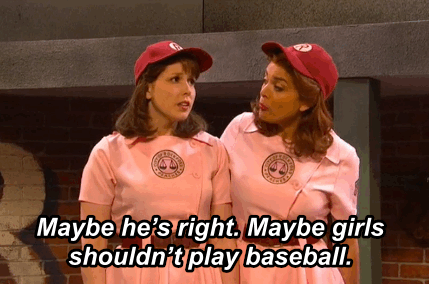 After her teammates convinced this woman she could play...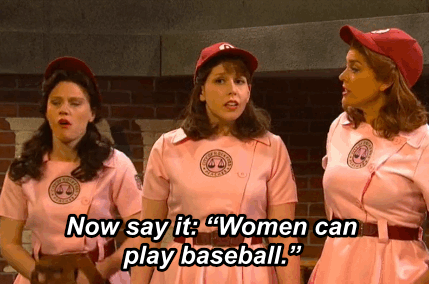 Another woman was inspired to join.
And fans of A League of Their Own will notice she was dressed exactly like the woman who impressively throws the Rockford Peaches a foul ball in the middle of a game.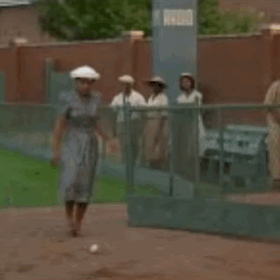 And Dottie (Geena Davis) was impressed.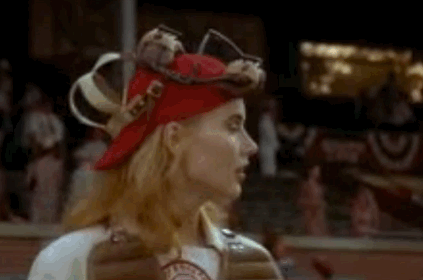 But in Their Own League — the fictional film that told her story — the other women weren't exactly welcoming.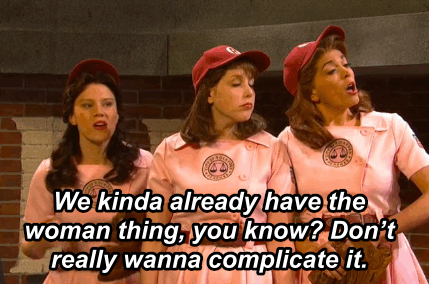 One player tried to say it was all part of the plan...
While this woman put it more succinctly.
But eventually, they all come together.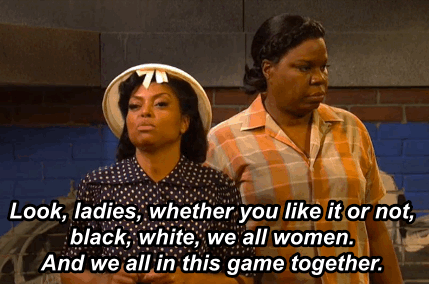 ♫ And together they lit up the world ♫