J.K. Simmons won on Oscar for his performance as an abusive music teacher in Whiplash. And his speech started off like most, thanking his wife.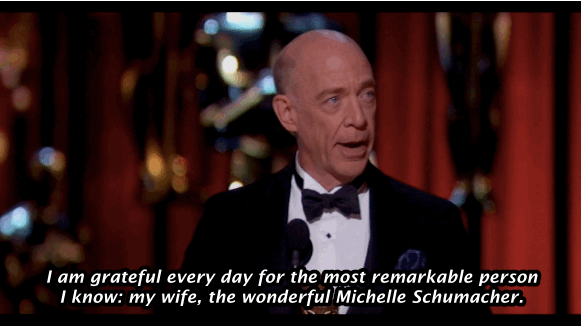 Then he took it one step further, saying his kids are great because of his wife, their mom.
And THEN, he took it another step further, saying all children should call their parents.
After the speech, Simmons was asked in the press room if he had anything to add about why it was important to tell the audience to call their parents. "I never go up there scripted, so… most of it came out," he said.
Scott Bryan contributed to this report.