 "It was a pretty crazy work week," 30-year-old Gabourey Sidibe said, looking back on filming Wednesday's episode of American Horror Story: Coven, the third installment of the FX anthology series.
SPOILER ALERT!
This week's episode, titled "Head," saw Sidibe's character Queenie — a witch who possesses the unique ability of being a human voodoo doll and making others feel what would normally be her pain — try to educate a decapitated 1800s New Orleans socialite who tortured slaves in her heyday and later, putting a bullet through her head when her fearless voodoo queen leader was in danger of being killed by a witch hunter, thus killing him. "Pretty crazy," indeed.
But the actress, who's best known for her Oscar-nominated performance in Lee Daniels' Precious as the titular character growing up in a broken home that would be generously characterized as abusive, knew what she was in for when signing up for with American Horror Story as a huge fan of its first two incarnations.
"I'm very fuzzy on the details," she said of how she won the role on Coven, which is set in New Orleans at Miss Robichaux's Academy for Exceptional Young Ladies, where Queenie was initially among the young witches studying under Cordelia Foxx (Sarah Paulson) about how to foster their talents. "I don't like to ask a lot of questions, but all I know is two weeks before my birthday [May 6], my agent called me and said that I would be on Season 3 and I was super psyched about it. I don't know if [my agents] were working on it or if American Horror Story reached out first. I've heard two versions of the same story, but I'm on it!" she said excitedly with a laugh that practically permeates her every sentence.
And it only got more exciting from there. Hearing that Queenie would be a human voodoo doll? "I was pretty sure that I had the coolest power, but I wanted to know what the other girls were," she said, noting she didn't envy Taissa Farmiga's Zoe, who was cursed with the ability to screw men to death. ("I would have to have a very serious conversation with all of my boyfriends. And condoms won't work," she joked.) Finding out she'd be working with Kathy Bates? "I was pretty psyched about that." Learning that Bates was playing real historical figure Madame Delphine LaLaurie? "I used to be super, super into serial killers and Madame Delphine LaLaurie is our history's first female serial killer," Sidibe explained. "I had read several books on her. I was really psyched to work with this psychopath," she added seriously before laughing at herself again. It was clear Sidibe had done her homework as she waxed poetic about LaLaurie, voodooism, and the woman who played a big part in that practice in this country, Tituba, a 17th-century slave who was one of the first to be accused of practicing witchcraft during the Salem witch trials.
Though American Horror Story: Coven is mainly set in the current day, Sidibe's Queenie isn't all too far removed from the issue of slavery, having developed a complicated relationship with LaLaurie, who had tortured and killed slaves in her New Orleans home in the 19th century. On the series, a voodoo witch named Marie Laveau (Angela Bassett) gave LaLaurie eternal life and then buried her alive until Cordelia's mother Fiona Goode (Jessica Lange) dug her up in 2013. As a punishment for her nearly 180-year-old crimes, a still incredibly racist LaLaurie is forced by Fiona to be Queenie's personal slave.
"Kathy is one of the easiest people to work with. She's such a doll. She's so wonderful and she understands how awful her character is," Sidibe explained with another laugh. "She totally gets it, but she's also very unwavering when it comes to playing her. Between the time the director says, 'Action,' and 'Cut,' she is very much on LaLaurie's side and she's very much LaLaurie. But as soon as he says, 'Cut,' she gets so concerned and she wants to know if I'm offended by anything. She is so sweet. She's like, 'I hope people don't think I'm really like this. I hope people don't think that I really feel this way.'"
Sidibe certainly knows that Bates is the furthest from feeling that way, noting they couldn't have had more fun than they did on their drive-through scene at Frostop ("We had to have [the food] taken away from us," she said. "It was really good") and Bates' excitement over one particular scene in which her character was in shock that Americans voted a black president into office when she first saw Barack Obama on TV.
"Kathy is so excited that that became a meme," she said with a laugh after imitating the now-famous "Liiiiiiiiiies" line. "She'd never been a meme before. She's so funny … She was really excited to be part of the internet in that way. And now she does it all the time."

While racism is explored nearly every episode with LaLaurie and Queenie, the issue is also a topic of conversation on the Coven set. "There's an on-set writer, John Gray, who is wonderful and he's always there for any questions we have, for any discussions we want to have," Sidibe noted. "Like if there's something we don't quite understand or if there's something that we are, in fact, offended by, he's right there. We talk about everything and we have just as many questions as the audience does."
This week's episode was particularly racially complex, with Queenie offering LaLaurie some "sensitivity training" that ranged from watching the entirety of the critically acclaimed 1977 miniseries Roots, to B*A*P*S, a 1997 film that Halle Berry probably wishes could be erased from all of our memories. "LaLaurie has yet to repent. She has yet to say, 'What I did was wrong and I'm apologetic about it,'" Sidibe said. "And I think that Queenie just wants that because she feels as though there's something in this woman that she's made her friend so there's gotta be a good part in her. And if she's done that for her, then why hasn't LaLaurie made her her friend enough to say, 'You know what? What I did to my slaves was pretty fucked up. I apologize.' She hasn't gotten that yet and that's why she keeps her head. Like she says to LaLaurie, 'You're going to leave this world, I'm gonna kill you, but before I do, I need to hear you say that you understand what you did was bad.'"
"Bad" being an understatement. Particularly when 12 Years A Slave is being touted as one of the best films of the year, Sidibe said it's important to note why we're seeing this topic addressed in Hollywood, even 150 years after President Abraham Lincoln issued the Emancipation Proclamation. "I just hope that they really understand the impact of slavery, that it's not just black history, that it's American history; it's world history because we're all human," Sidibe said of what she hopes is Coven's impact. "It's not just for black people and it's not just for white people; it's for all of us to see just how far we've come from being considered animals. With The Butler and with 12 Years A Slave, there's a lot of talk about slavery. Why can't we just get past it? Why do we still have to watch movies about slavery? Slavery doesn't exist anymore so racism doesn't exist anymore. That isn't true. I just want people to get more of an education without thinking, Why do we need this? We need this because our yesterday affects our tomorrow." For example, race long made Queenie an outsider at Miss Robichaux's. "I think she always was supposed to feel a little bit out of place," Sidibe said, adding that they filmed a bit of Queenie's backstory, which revealed that grew up in foster care in Detroit. "She doesn't really belong any where."
But she did find that sense of belonging with Marie Laveau and her "voodoo minions," as Sidibe called them, behind the facade of Cornrow City, Laveau's quasi-cover of a salon in New Orleans. Queenie fled Miss Robichaux's after Marie convinced her to bring LaLaurie to her, where Laveau tortured and eventually decapitated the woman, who now exists as a head (mainly in a cardboard box) and a Forever 21 tiger-studded-sweater-wearing body in a cage on the upper and lower levels of the salon respectively. "I think that Queenie views Marie Laveau as being more powerful than any of the witches over at Miss Robichaux's Academy," Sidibe explained. "I think that Queenie has sort of found a home with the voodoo queen. She's found people who look like her, but she also has found people who are training her and loving her. There's a weird sort of love that Marie has for Queenie."
Queenie clearly recognized that in this week's episode when Cordelia's husband Hank (Josh Hamilton), who's also (twist!) a witch hunter, stormed Cornrow City, killing the people Queenie had come to call family and shooting her in the stomach. But as he pointed his gun at Laveau, Queenie grabbed a gun and blew Hank's brains to bits by putting his other gun in her mouth and pulling the trigger. (And all this as the post-Civil War anthem "Oh, Freedom" played in the background.)
But Queenie can't die, right? She's a human voodoo doll so the gunshot killed Hank, not her, right? "In theory, yes," Sidibe said. "Either way, it's a pretty big sacrifice because you can see that Queenie still gets hurt. She gets shot in the stomach. So even if she doesn't die from putting the gun in her mouth, she still can die from being shot in the stomach. These are some pretty serious injuries."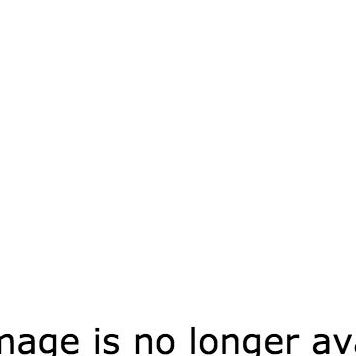 Sidibe admitted that the intense shooting scene, which she watched on Wednesday night along with viewers for the first time, was "physically challenging." "Honestly, I just get a huge boner about all these fun things," she added frankly. "I've never done anything as challenging makeup-wise, as challenging set-wise as this show and I get so excited ... I felt like an action star, falling on the ground from a gut shot, and then looking up and seeing the gun and grabbing it, and then army-crawling ... I just kept asking, 'Does it look cool? Does it look cool?' Because it looked cool when we were shooting. Everything was just so awesome. I mean, I definitely hurt myself that day, but it was worth it."
For those concerned about Queenie's fate, Sidibe is currently in New Orleans filming the 12th episode of Coven, but the scene itself is already sparking conversation online over a different kind of worry about showing a white man shooting a group of black people to "Oh Freedom." "Is there any American nightmare more potent at this moment than the one about white people dismissing, denigrating, and murdering black people for no reason and with no consequences?" Willa Paskin wrote on Slate, noting she didn't quite know what to make of the moment. "Set a scene about exactly that to 'Oh Freedom' and you have some pretty radical social commentary for Wednesday nights at 10 p.m. Unless it's just radical hot-button pushing."
Though she didn't predict the reaction, Sidibe told BuzzFeed on Wednesday afternoon before the episode aired that she tries not to think too much about the audience's response. "Now that we're in the latter part of the season, I care less about what the audience thinks because we're throwing so many things at the audience that they don't really have time to think," she said, comparing it to her early anxiety about a masturbation scene. "As soon as we give them something, we give them something else that's entirely different, but also assaulting. (laughs) So I don't worry about it as much."
Ryan Murphy, co-creator of American Horror Story, shared a similar sentiment with Vulture. "There's an interesting result to the story ... I've learned the lesson that people will go insane on Twitter because they don't like a plot point, and then two episodes later, it's resolved in a way that the fans wanted," he said. "Obviously, I want to see some justice for all these things that have gone on. There will be a heavy price to pay for it, and we've been writing that all along."
American Horror Story: Coven airs Wednesdays at 10 p.m. on FX.