In his opening monologue on SNL, first-time host Drake talked about being Canadian, his Degrassi: The Next Generation past, and, of course, being Jewish.
"Having a Jewish mother and a black father made for a very interesting bar mitzvah," he said before re-enacting his bar mitzvah. He even wore the infamous vest from the bar mitzvah flashback clips in his re-bar mitzvah "HYFR" video.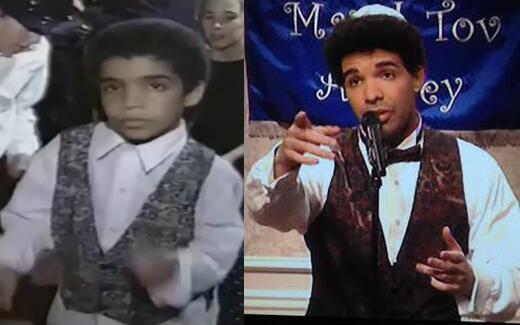 In honor of becoming a Jewish man, young Aubrey announced he'd henceforth be known as Drake. Even though Drake didn't manage to work this move into the monolgue...