 More than two decades ago, Lea DeLaria stood on the stage of The Arsenio Hall Show, introduced herself, and proudly stated, "I'm a biiiiiiig dyke! Yes, I am. Yes, I am. I'm a big one! Yes, I am. And that's OK." But in the years that followed her now legendary and groundbreaking 1993 appearance — DeLaria was the first openly gay comic to appear on late night television — not all members of Hall's audience seemed to agree with the "that's OK" portion of her statement.
"People responded in a variety of different ways. I remember very distinctly being late for a plane in Miami and having a guy go, 'You're that lesbian freak. Do something lesbian freaky,'" DeLaria, who now plays the fan favorite tattoo-covered, buzz cut-sporting, ladies' lady Big Boo on the hit series Orange Is the New Black, said in between sips of tequila and Heineken at a hotel bar in Austin, Texas, the day the second season debuted on Netflix. "I also remember being in L.A. with my girlfriend at the time in a convertible. We were at a stop sign and I reached over and kissed her and there was this big four-wheel drive, blacked out windows [type of car]. The window comes down and there's this banger driving the car and I thought, I'm dead. And he goes, 'You're very talented. I saw you on The Arsenio Hall Show.'"
DeLaria continued to have both positive and negative interactions the public, but the ones that stand out largely fall into the latter category. "I was in a cab and I couldn't get by and these cops were sitting there and I went, 'My meter's running!' And they go, 'Well, you're gonna have to be patient, aren't you, you dyke bitch?'" she recalled of a 1998 incident while she was starring in the Broadway revival of On the Town. "At that time, I had all these people wanting my autograph and wanting to take a picture with me and here, I have a New York cop calling me a 'dyke bitch.'"
But now, more than 20 years after she called herself "a big dyke" on Arsenio Hall and more than 15 since a member of the NYPD called her "a dyke bitch," DeLaria is seeing a change. "This is what's different: Now, I'm not getting any negativity. In fact, teenage boys come up to me on the street and want to get their pictures taken with me, want to give me a hug, tell me that Big Boo's their favorite character. That means a lot to me. Because I'm winning the hearts and minds of people that are young and are going to grow up and control the world," she said in a rare humorless moment. "I live in Bushwick. I get off the M line, I'm walking down Stockholm Street, and this 17-year-old kid hanging out, shirt off, with his bike in the middle of summer screams, 'Yo! Whoa! Wait! You're Big Boo! You're Big Boo!' He's a 17-year-old Puerto Rican guy and he wants to get his picture taken with me," she continued, thumbs pointed inward toward her Blondie T-shirt. "That's different to me. That's amazing to me. That's a huge change. It also happens with 17-year-old girls, which is amazing as well. And on the other end of the spectrum, I have 40-, 50-, 60-, 70-year-old men, who are usually very 'I'll-let-my-wife-do-all-the-talking' kind of guys, who want to get their pictures with me, want to shake my hand, want to talk to me about the show. That's an amazing thing. Because their minds have been made up and were made up a long time ago."
And DeLaria knows she has Orange Is the New Black to thank for that shift. The comedian and actress, who said she still gets called "sir" every single day of her life, has a made a career out of being the butch lesbian in Hollywood — she hit on Phoebe (Lisa Kudrow) at Carol (Jane Sibett) and Susan's (Jessica Hecht) wedding on Friends and danced with Elise Elliott (Goldie Hawn) in The First Wives Club. And after more than 30 years in show business, the now 56-year-old actress has found herself playing someone she never played before: a butch lesbian with real emotions. "You never see a three-dimensional butch dyke. You see a three-dimensional lipstick lesbian or a femme or a 'girl,' but the most you'll see from us is stomping around, grabbing a beer, beating up a girlfriend. You know, I've played 'em… But I made the decision I wasn't going to play those characters anymore. I can't even tell you how much work I've turned down because I refuse to play that character anymore. I refuse to make that stereotype live anymore. It was just something I grew tired of. I was done with other people controlling the images of who we really are in our lives," she said with her elbows resting on the table, revealing a large "B-U-T-C-H" tattoo on her right arm. "That doesn't tell the reality of who we are in our lives and I just went, 'No. No more.' That's why this character means so much to me. That's why Big Boo is, I think, important." Orange audiences haven't seen Big Boo get violent with a significant other, but the character, who's usually seen stomping around, talking about sex, still perpetuates butch misogyny within the lesbian community. "Maybe I'll get in trouble for saying this, but stereotypes aren't born out of a vacuum," she said of the prison wife/bitch dynamic on Orange Is the New Black. "The thing about a prison is it's everything in the extreme. Everything is to the nth degree. Because this is what they have to do to stay alive. And none of us have ever been to prison, so we don't know what that feels like. I mean, the closest I've been is jail. Prison is an entirely different thing," DeLaria said of her arrest at the 1993 March on Washington, before joking that she'd "probably do very well in prison."
"People live their lives in extremes when they're in extreme situations… [Butch misogyny is] not really part of what a butch is anymore. It really isn't. But the reason it's part of who Big Boo is is because she's in that extreme situation. And what's interesting about Big Boo is she transcends that a lot. You see her get past that all the time. Here's the thing, and for me, it's a huge issue within the queer community right now: We cannot forget where we came from. We cannot forget our history. And butch dykes and nelly faggots, that's where we came from. And that's certainly a big part of who the community is today, as much as people want to sweep that under the carpet."
Perhaps the most transparent example of Big Boo's treatment of women came in the form of the Season 2 "fuck-off," as DeLaria called the competition between her character and Natasha Lyonne's Nicky to bed the most inmates, with the hilarious, but underused Chang (Lori Tan Chinn) refereeing. "I've had a crush on Natasha since Slums of Beverly Hills, which is a little gross to admit. What's good about it is I now have a great friend in Natasha," DeLaria said. "The two of us are always trying to make each other laugh. If it gets a little bit more out of control, someone's gonna have to come and put the kibosh on it. Some producer's gonna come in and go, 'OK. You two need to stop now.' Tash will do anything to fuck with me before a take. Season 2, we both were toe-to-toe, like, I'm gonna fuck you up, bitch, especially during the fuck-off."
"But Season 1, man, this was the worst ever. It was that really hardcore, dramatic stuff after Trish [Madeline Brewer] died. And it was my close-up. So camera's on me tight. And I'm working up tears and I'm not that kind of actor. Everybody else studied, but I come from The Improv. I'm a comic. So I'm working up the tears and I don't want to actually cry; I just want to have tears in my eyes. And I'm feeling ready to go and I know, in any second, the director's going to yell, 'Action!' And Tasha, off camera, sitting there, goes, 'The Phantom of the Opera!' And just starts singing out of the blue! And I burst out laughing and I was like, 'You cunting whore! You fucking filthy bitch.' It took me forever. Every time they'd be ready, I'd start laughing again. I was able to work 'em back up, but I wanted to kill her. And the whole place cracked up. It wasn't just me. Everybody lost it." The first scene DeLaria filmed for the upcoming third season of Orange Is the New Black, which is currently in production in New York, was with Lyonne just a few days before she sat down to talk to BuzzFeed. "It was fucking 6 a.m. and even though we haven't been filming since February, we fell right back into it. Of course, Nicky and Boo are right back into it," DeLaria said with a smile.
The off-camera rapport she's built up with Lyonne is one of many friendships that have developed among the sprawling Orange Is the New Black cast. DeLaria, for one, previously worked with Uzo Aduba (Suzanne "Crazy Eyes" Warren) on stage and goes way back with Taryn Manning (Tiffany "Pennsatucky" Doggett, with whom Big Boo develops a friendship of sorts toward the end of Orange's sophomore season). "The good thing about what happens at the end of Season 2 is how much I get to work with Taryn," she said of her "drinking buddy" Manning. "You can see the chemistry between Taryn and I, I think, because we're really good friends… [Executive producer] Lisa Vinnecour said, that scene between Taryn and I when there's the flood, she said, 'That's the funniest scene in Season 2.' She just thought it was such a terrific scene. And we loved it. That day, I can't even tell you, there was a snowstorm and there was all this crap that was going on, and we had been there since 6 a.m. and it was 11 p.m. and Taryn and I sat down to do that scene. And it was magical. We both knew it was a magic moment."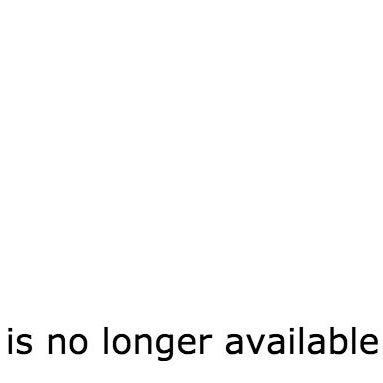 But the budding bond with Pennsatucky — which fans could be seeing more of in Season 3, DeLaria hinted — was only one of Big Boo's standout scenes in Orange's second season. First, there was the peanut butter scene with Lil' Boo. About 12 hours after Season 2 launched, DeLaria — who promised her girlfriend she'd wait to watch the episodes with her — was already seeing a Big Boo-centric hashtag emerge on Twitter. "Can I tell you how many hashtag peanut butter's I got today on Twitter? I laughed so hard. I couldn't believe the first one… And then there were suddenly like 10 more," she said, still clearly amazed by Orange's massive fanbase and online following.
"When it went down, I was a little nervous," she admitted of the scene that intimates Big Boo has the dog lick peanut butter off her to get herself off, her blue eyes widening behind her thick black frames. "Am I gonna be getting tweets from PETA? And it's a joke... I also probably wouldn't MacGyver a screwdriver into a dildo and fuck myself with it either. But bestiality exists. Just like adult babies. I feel about the same way about bestiality as I feel about adult babies. Or furries. What is that? When does the sex start? What is that? But adult babies? Even Dan Savage laughs at adult babies. You put on a diaper and shit yourself and then you want someone to clean it up and that's sex? Done. No."
And as much as Big Boo talks about sex, we still haven't seen her actually have it. Even on Orange, a show that features a wide spectrum of women in terms of race, sexuality, and body shape, sex seems to be reserved for those with more idealized Hollywood body types. Though DeLaria isn't against sex scenes, she's more interested in romance for Big Boo. "I'd like to see Boo have a real relationship with a real human being," she said. "That would be interesting. I mean, the reality of the character Big Boo is — and this is one of the things they gave me when we first started filming — is her name is Big Boo because she's everybody's Boo."
Except Red (Kate Mulgraw), that is. Boo turned on Red, whose prison family Big Boo was once a member of, and sold the former prison cook out to Season 2 villain Vee (Lorraine Toussaint) as a war waged over trafficking contraband goods into Litchfield. "The season was absolutely darker… It's def darker. And Big Boo is definitely darker in Season 2, which I love because they allude to it a lot in Season 1 that she has this darker side. You really see it in Season 2," DeLaria said of Boo's decision to rat out Red. "But as an actor, I didn't quite understand why. I had a feeling. And what's great about our set is that you can ask anybody. So I went right to the writer and I went, 'Lauren [Morelli], tell me why this is happening. I have an idea. I just want to make sure that it's the right one.' And honestly, from Episode 1, Red treats Big Boo like a poor stepchild. She does. And I get it… It's a morality tale. It's interesting." Though Big Boo will definitely be back for Season 3, DeLaria was tight-lipped on details, only revealing that the first scene they shot was the one between Big Boo and Nicky. But no matter what Orange throws at her, DeLaria is in it for the long haul. "As long as it's on the air, I would be pleased, proud, and thrilled to be on this show," she said. "When you think of contemporary [quality] shows, shows that have been out in the last five to 10 years, there's Mad Men? Def," she added, beginning to count the groundbreaking dramas on one hand. "Breaking Bad? Def. Modern Family? Def. American Horror Story? Def. Us. Def."
For now, DeLaria is enjoying being a part of a show that's not just transformative for television, but in terms of LGBTQ acceptance as well. "That's what's amazing about our show… I mean, Laverne was on the cover of Time magazine. That does something for the trans community. And our show has a lot of African-American women and Latinas. Those characters are changing the minds of racist individuals that live in the United States. I know they are. I know they are. People's concepts are being completely changed by this show. It's like, the most fuckin' amazing thing I've ever done. That's been my life's dream. That's been my life's mission and I'm living it. Right now," she said passionately, but also admitting that there's still "tons of work that needs to be done all the way around the spectrum."
"My whole life has been 'don't judge a book by its cover,'" she continued. "I am the personification of that. It's what I've been trying to do. I don't have an interest in preaching to the choir. I don't want to perform for only gay people. It's important to me that we change the world and this show is doing that."