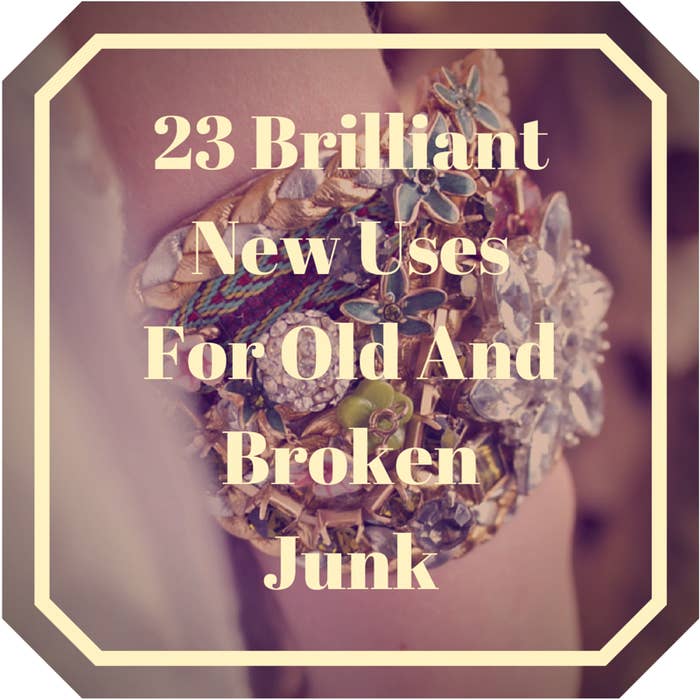 1.
DIY Bead Magnets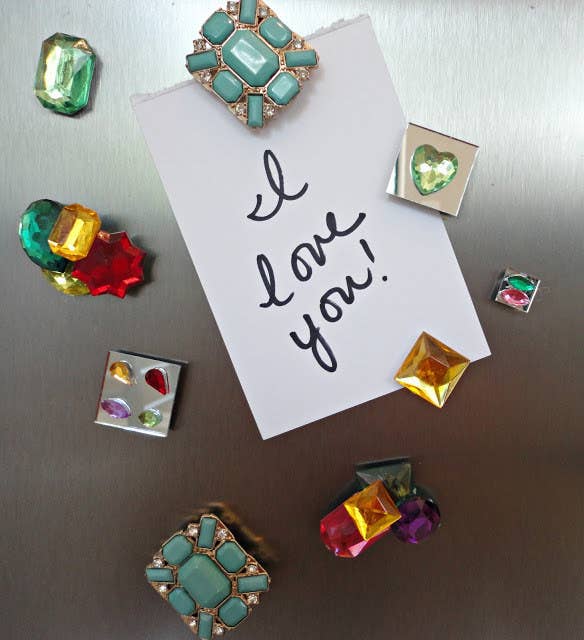 2.
Trophy Wine-Bottle Topper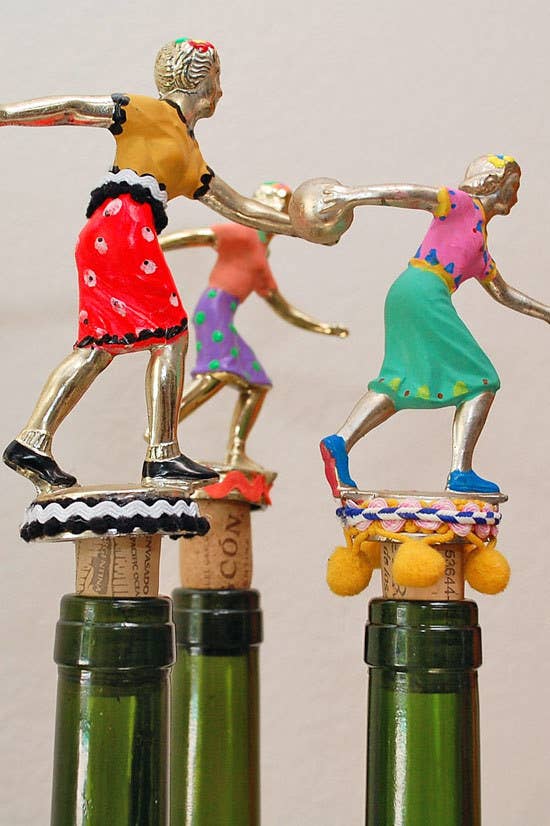 3.
Tchotchke Mosaic Mirror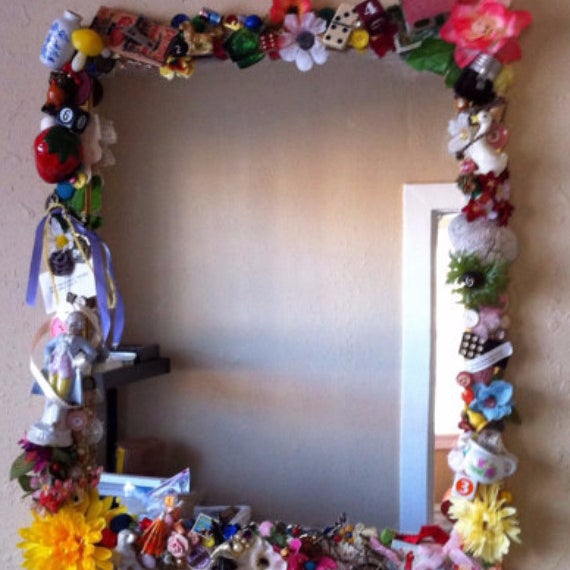 Instead of keeping your memories in a box in the closet, show them off!
Get inspired by this one on sale.
4.
Upcycled Football Cacti Pots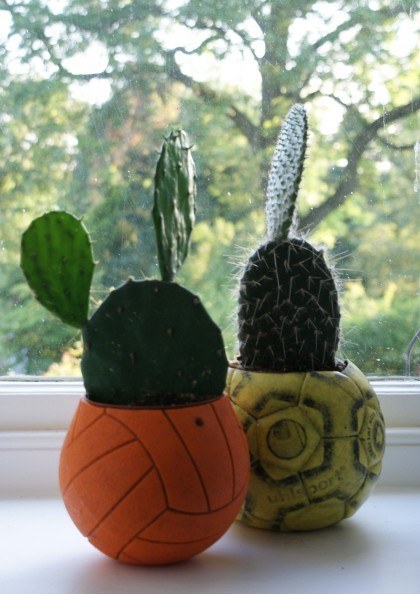 Mix up all those busted baubles into some fresh arm candy.
Check out all the steps here.
7.
File Cabinet Storage Chest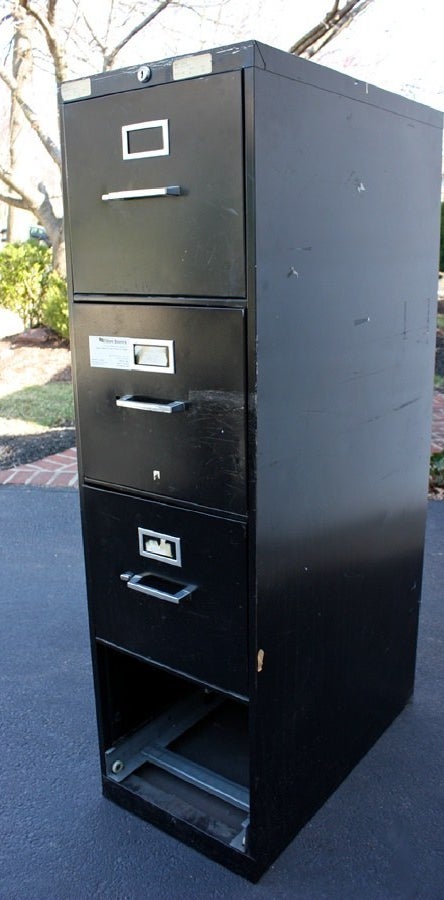 In case you were wondering what spring cleaning looked like, it's this.
See all the steps to clean up your act here.
8.
Hand Chain Bracelet Ring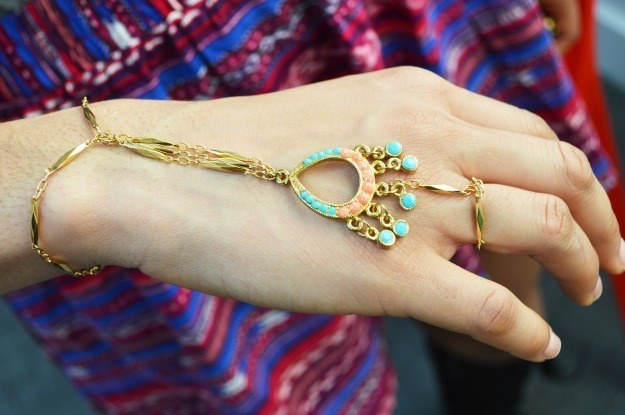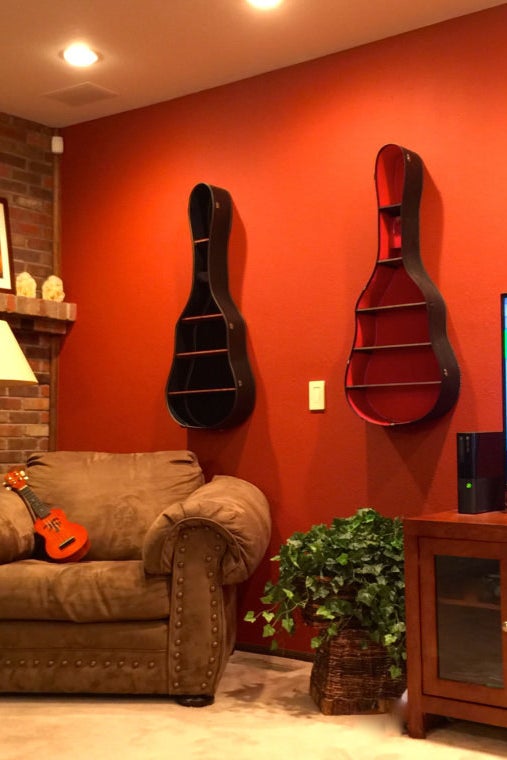 The perfect shell to showcase your stuff.
Get inspired by this available-to-buy version.
10.
Fork Tine Cheese Markers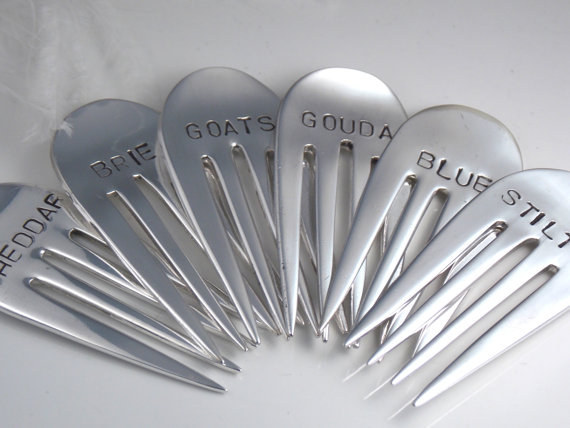 11.
Key Finder Purse Hook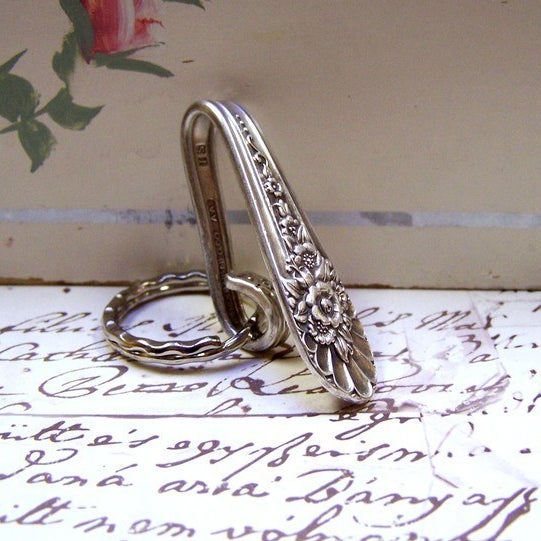 Even those broken flatware handles can get a second life.
See different styles available here.
12.
Broken Tea Set Garden Stone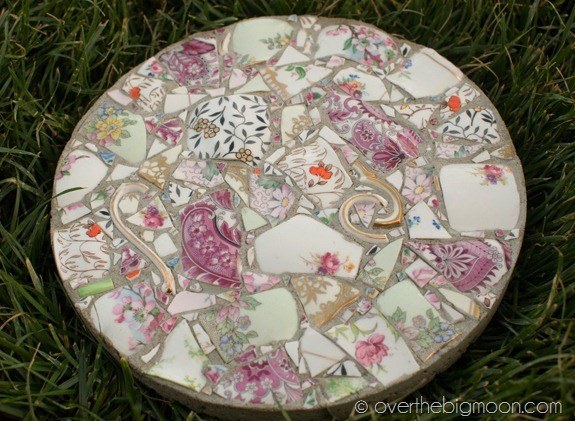 13.
Bike Wheel Pot Rack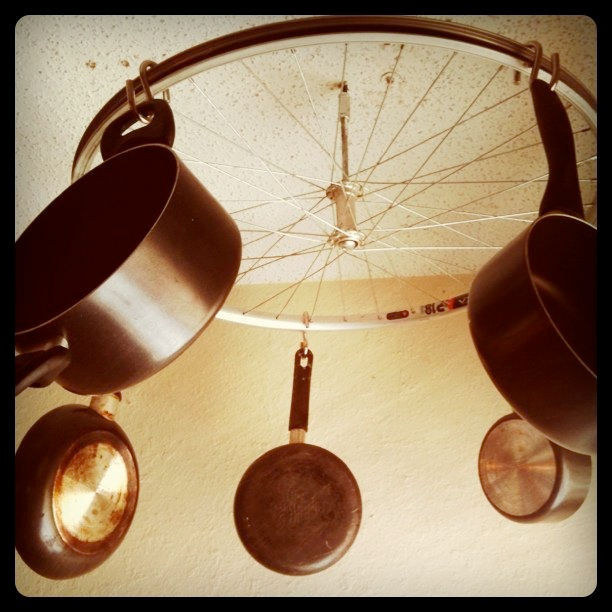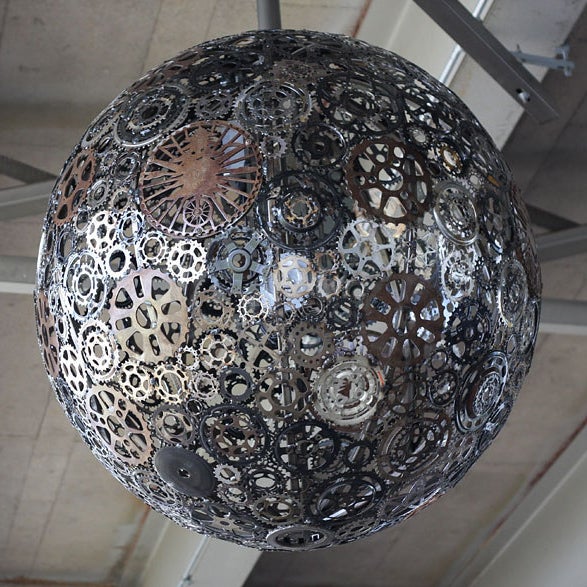 And if you have more than one old bike lying around, change gears and give them a new life.
Get inspired by this awesome installation here.
15.
Broken Mirror Wall Art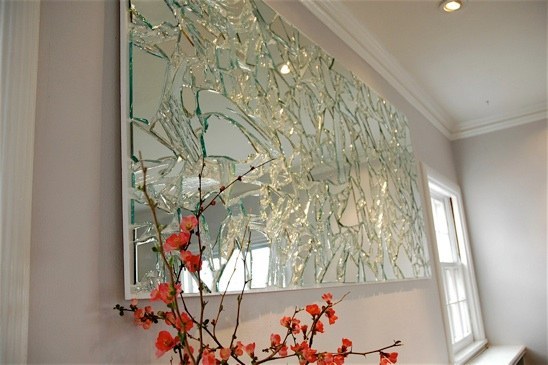 16.
Denim Stuffed Animal
17.
Random Notions Wall Art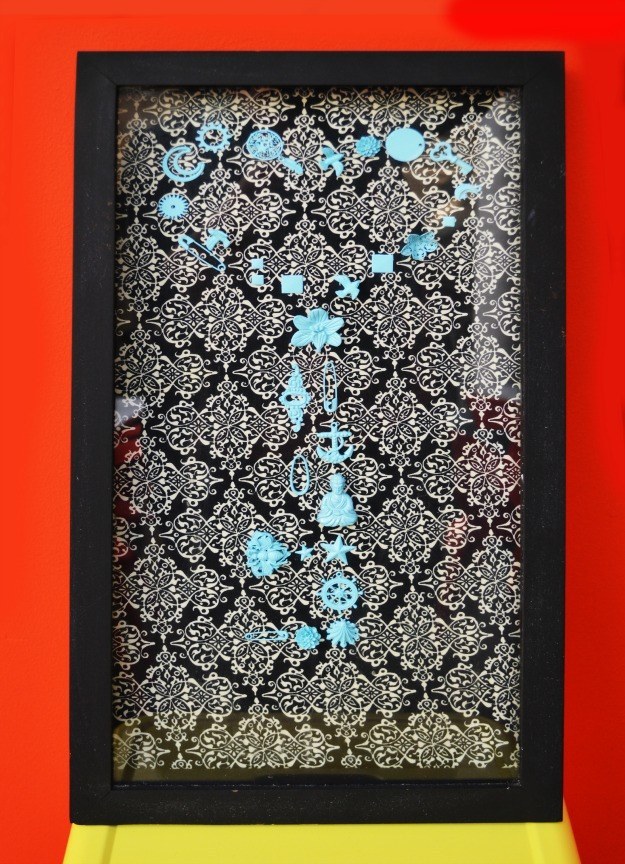 18.
Broken Spindle Tabletop Decor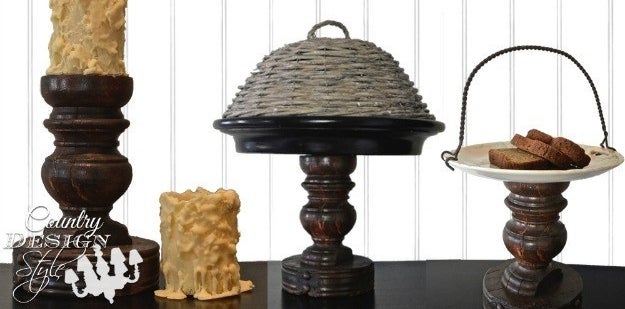 Put it on a base, stick something on top of it: instant rustic decor!
Check out nine other things you can do with them as well.
19.
Mosaic Light Switchplate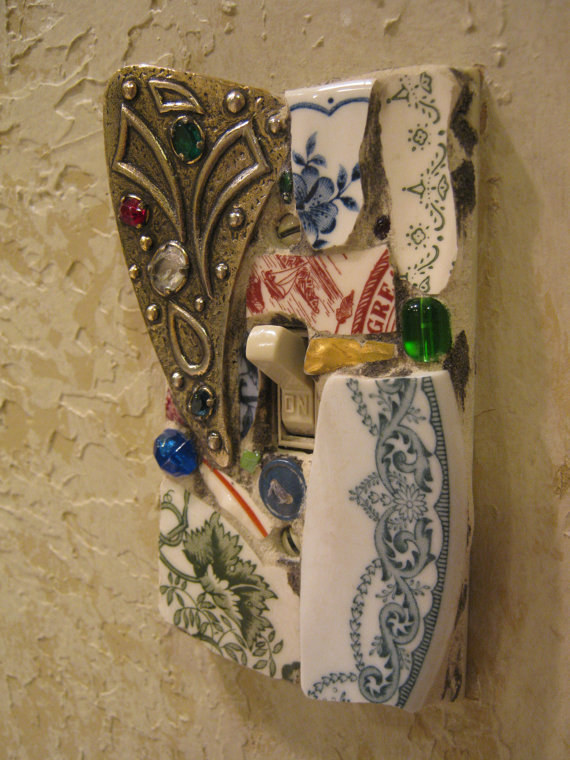 20.
Clip-On-Earring Wall Art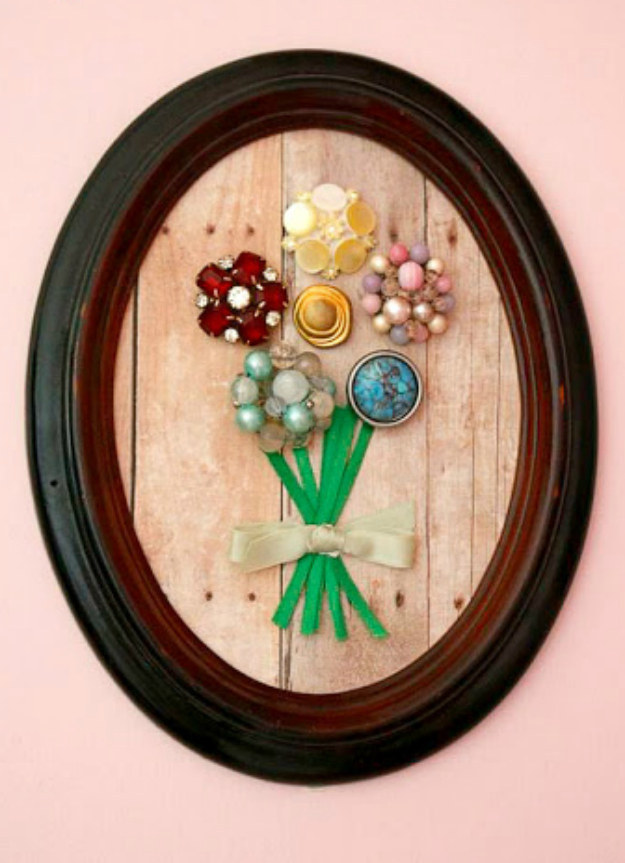 21.
Upcycled Golf Club Driver Business Card Holder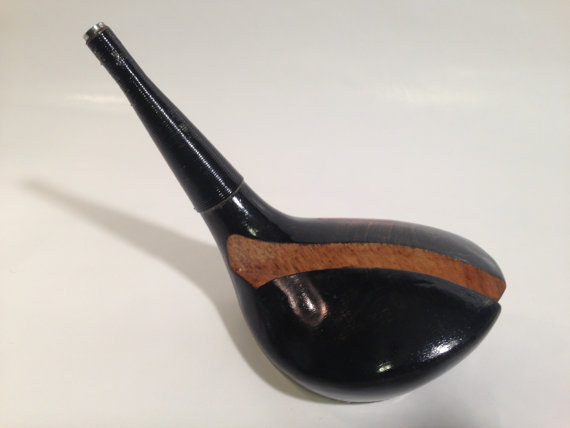 22.
Pillow Case Made from Men's Shirt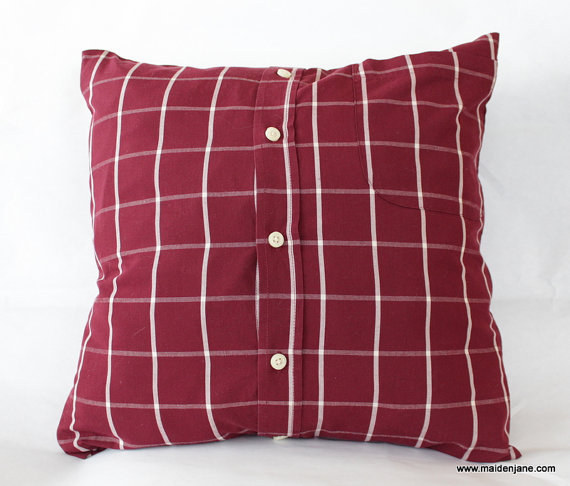 23.
DIY Dog Bowl Chairs