Being a fan of something is awesome.
You not only get to talk about it incessantly (hit me up if you wanna talk Saga!), but at least once a year in every major city you get to meet a convention center filled with like-minded people. Most of whom are dressed to the nines in the most amazing costumes you've ever seen.
No one is ever too young/old, fat/skinny, dark/light, male/female, short/tall to cosplay.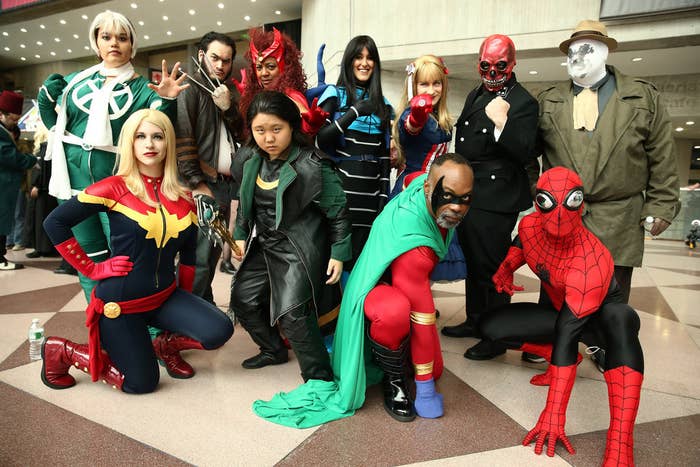 But as much as we would all love to show up to class or the office like this...
The solution? Closet cosplay. Basically, theming clothes you would wear on a regular basis to your favorite character.
So I decided to give it a try for a workweek.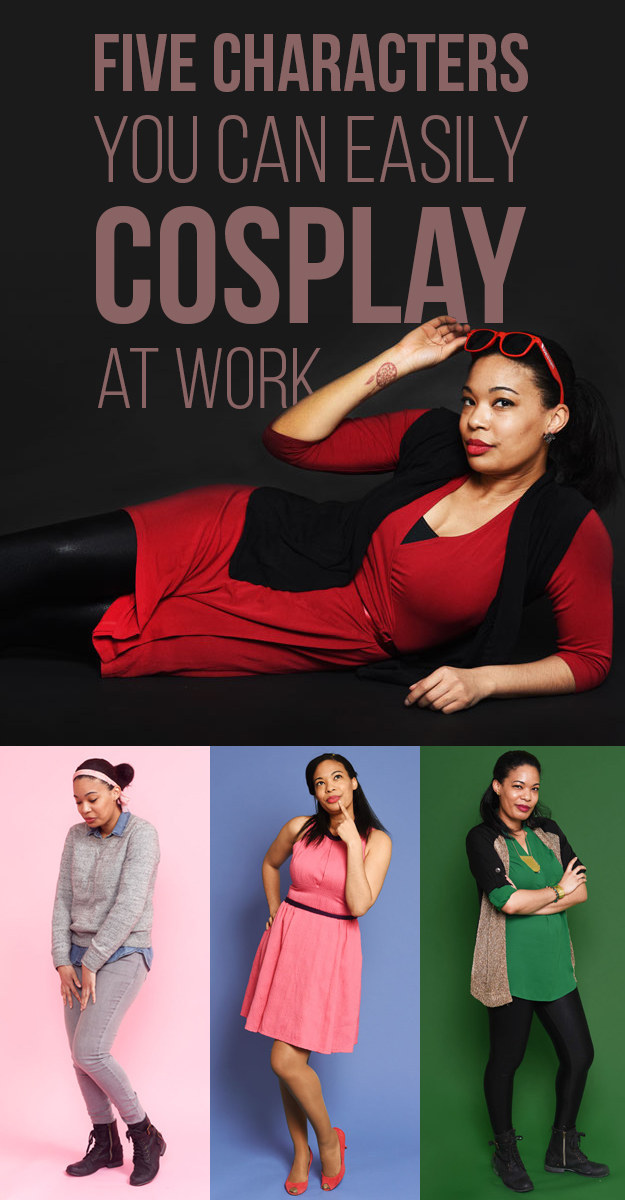 Eeyore from The Many Adventures of Winnie the Pooh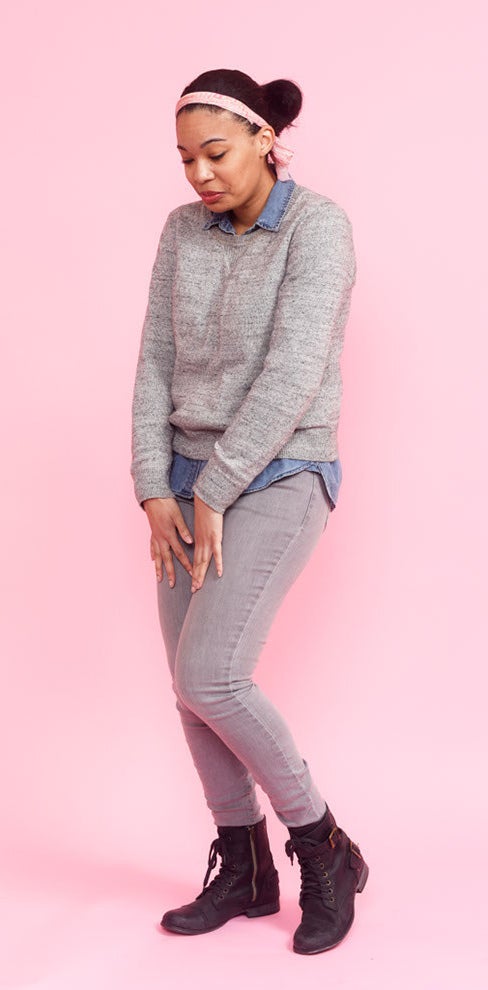 Everyone's favorite Debbie Downer seemed like a great place to start given the simple color palette. Although I wasn't necessarily melancholy, I did have a nice sense of calm and a laissez-faire attitude about the day. If I could go back and redo this outfit, I'd totally get a pair of gray flats.
Scarf, sweater, shirt: Gap
Jeans: Old Navy
Boots: Bloomingdale's
Wonder Woman from the '70s TV show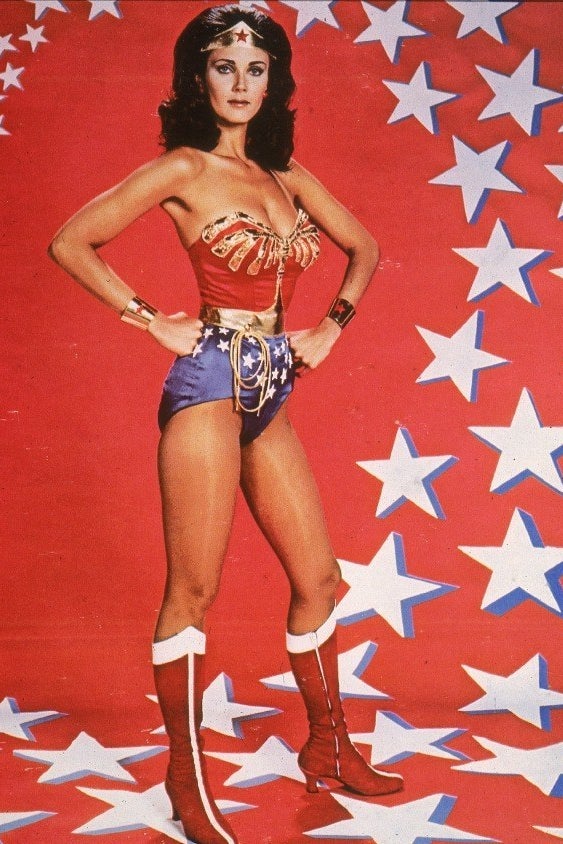 I'm not entirely sure why, but as a kid they used to show reruns of this every afternoon on TV, so I totally identify with the Linda Carter version of the Amazonian princess more than the DC character. Either way, I was feeling my look all day! This is one of two instances when I did make something to complete the outfit. I painted a white plastic headband gold, a wooden star red, and glued them together to make a casual version of her tiara. I also got a lot of compliments on it!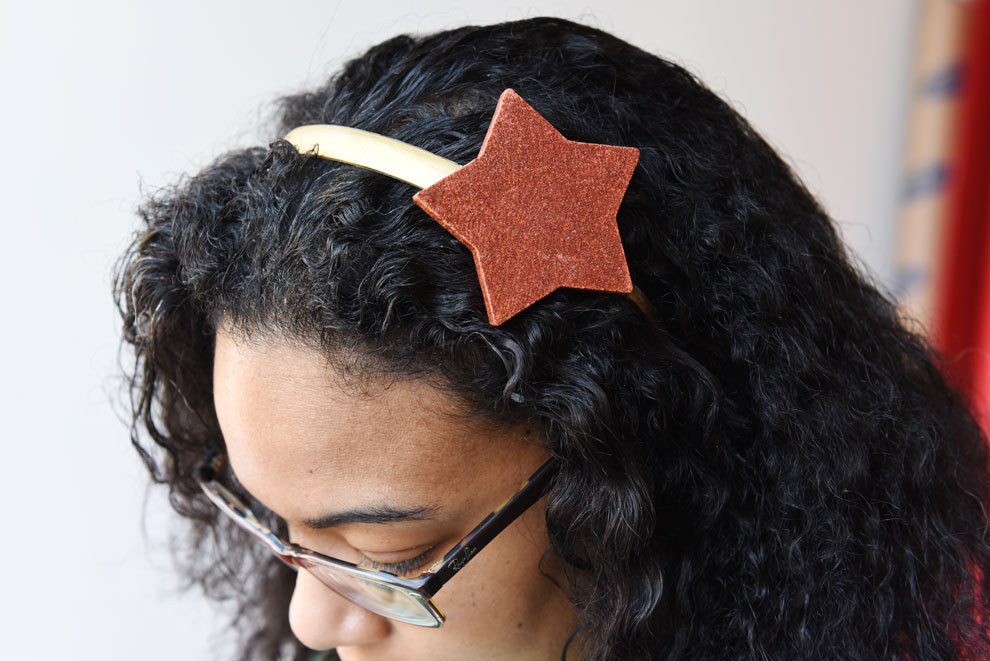 Deadpool from X-Men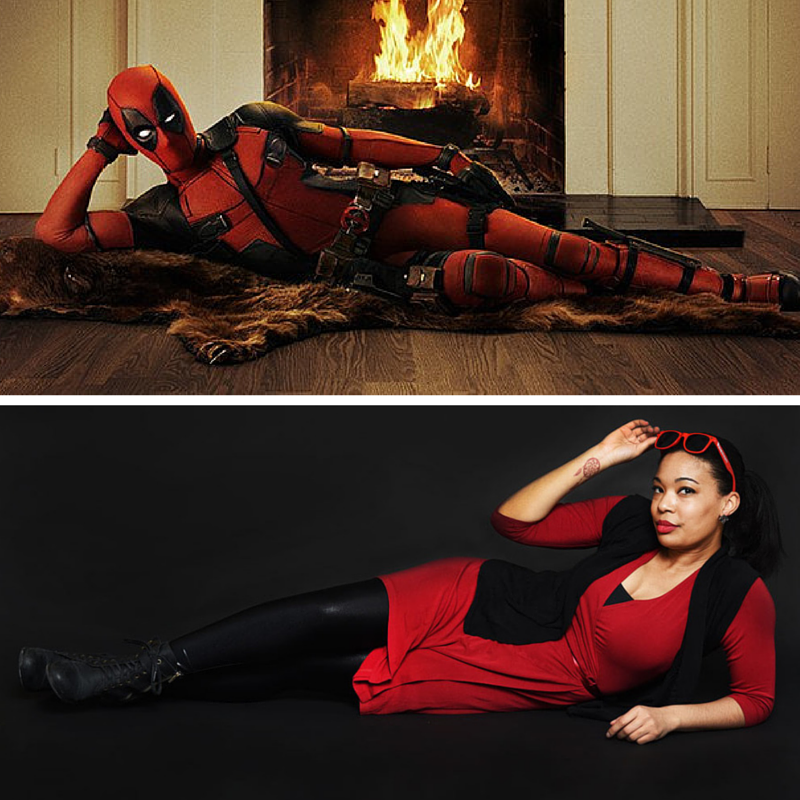 Princess Bubblegum from Adventure Time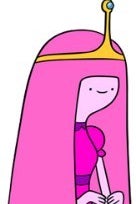 When I started this whole experiment, this was the character I wanted to dress up as the most. She's smart, sweet, and totally kick-ass (I can relate to all those things). This was also the other instance where I actually "made" something for the outfit. I use that term very loosely — I wrapped purple yarn around the neck and waist of the dress to create a collar and belt. For the crown, I braided a few strands of yellow rope together to make a headband.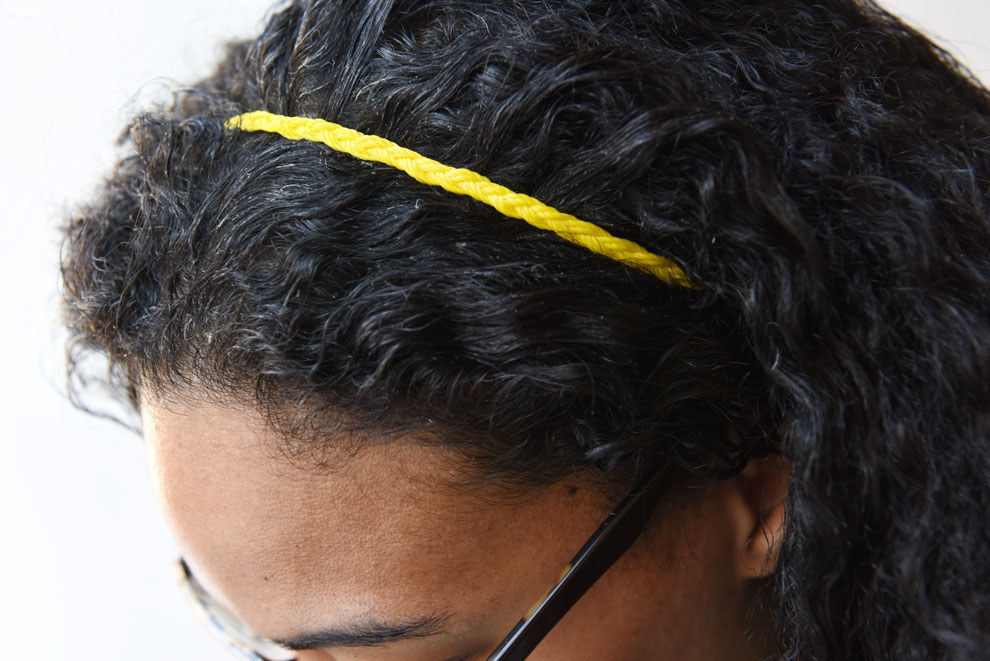 (Casual) Loki from Avengers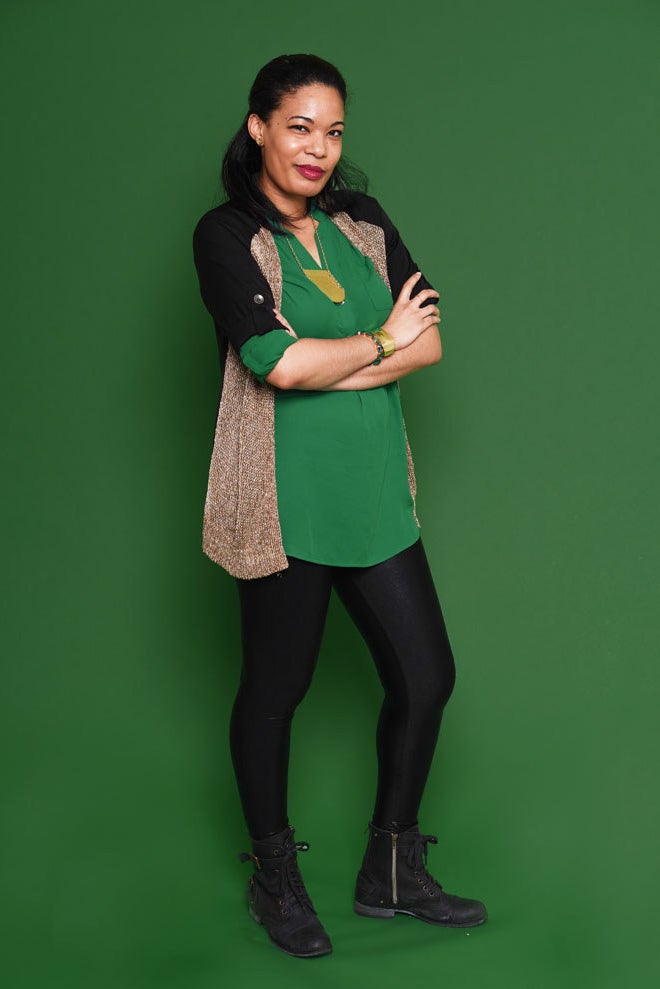 Well, this was a no-brainer as Loki is one of the best villains in recent superhero cinematic history...and I own a lot green clothing. I made a casual and formal incarnation of his outfit just because it was so fun! Bonus: The necklace and bracelet in the casual outfit, I found the day of. As in, someone was giving them away. Score!
Casual Outfit
Sweater: Nordstrom
Shirt: ModCloth
Leggings: American Apparel
Boots: Bloomingdale's
Earrings: Kate Spade
Necklace and bracelet: found
(Formal) Loki from Avengers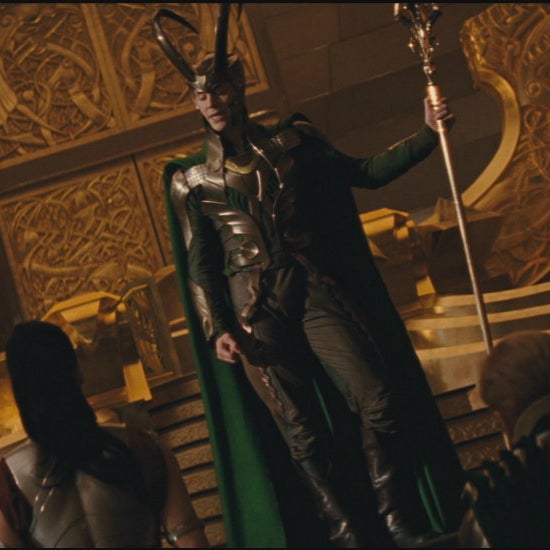 Formal Outfit
Dress: Bloomingdale's
Sweater: Banana Republic
Leggings: American Apparel
Shoes: T.J. Maxx
Earrings: Anthropologie ($4 on the sale rack!)
Necklace: I got at a random beach stand on vacation, but this one is similar.
So there you have it! One week, all my favorite characters, and no ridiculous amounts of time or money spent.
To get inspiration on how to closet cosplay other characters, check out great collections on Polyvore or great Tumblr blogs like Cosplay Every Day and (my personal favorite) DisneyBound.