To celebrate of the release of Marvel's Avengers: Age of Ultron, Her Universe and Disney Consumer Products have unveiled a fashion line inspired by the Avengers.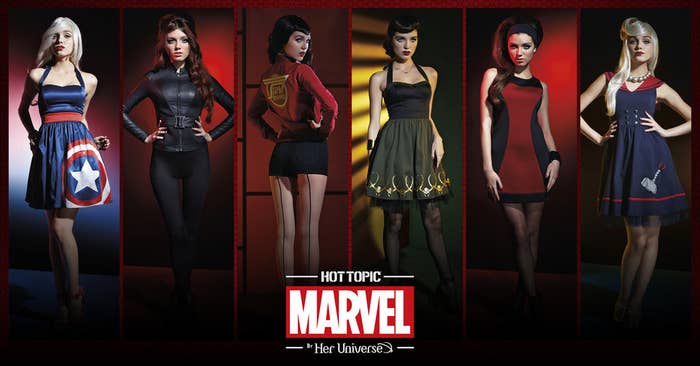 So what's your Avengers style? Are you a kick-ass Agent Romanov in training?
How about an all-American high-heeled defender?
Or does genius, billionaire, playgirl, philanthropist better describe you?
Perhaps you lay down the law harder than a hammer.
Or maybe you're just really, really good at being really, really bad.
All six pieces of the collection are available in straight and extended sizes exclusively at Hot Topic starting mid-May, with an online presale starting April 21.