We hope you love the products we recommend! All of them were independently selected by our editors. Some may have been sent as samples, but all opinions and reviews are our own. Just so you know, BuzzFeed may collect a share of sales or other compensation from the links on this page if you decide to shop from them. Oh, and FYI — prices are accurate and items in stock as of time of publication.
It's that time of year again! Prime Day will take place on June 21–22. Yes, the two-day annual event when you get to go all out on Amazon without having to worry about hiding packages from your significant other or your invasive parents is upon us once more.
The key difference between these two days and the other 363 is the amazing deals offered. You can find great deals on beauty, hair care, electronics, clothing, cleaning products — really anything that you've been eyeing or needing. It's such a fantastic time, and we're going to tell you how to prepare for Prime Day this year.
The Most Important Thing: In order for you to be able to indulge in Prime Day you MUST have an Amazon Prime membership.
Your Amazon Prime membership can be billed monthly for $12.99 or annually for $119. For college students, the monthly plan is $6.49, and the annual plan is $59. Signing up for an Amazon prime account also gives you access to Amazon Music, Prime Video, and free two-day shipping anytime. If you're not sure that having a Prime membership is for you, there's a 30-day trial that you can sign up for before Prime Day. 
But access to deals isn't the only thing that Prime Membership will get you!
Prime members get to find out what's on sale an entire day before the sale begins!
Plus you'll get a chance to jump on the Lightning Deals on the first day of the event. For those who don't know, Lightning Deals are promotions in which a limited number of discounts get offered on an item during a *lightning* short time. Amazon advises that if you are interested in Lightning Deals, you try to check out as quickly as possible as these deals are prone to sell out fast! 
Although we don't know what'll be on sale this year (yet), but based on what was on sale last year, we can venture a pretty good guess!
Last Prime Day, there were plenty of products on sale that would help you continue to thrive in your WFH environment — and seeing as though the "home office" may be with us longer than we thought, here are some products that we think will be on sale on Prime Day.
1.
A lap desk so that you can take all of your work calls from the comfort of your bed — or anywhere for that matter.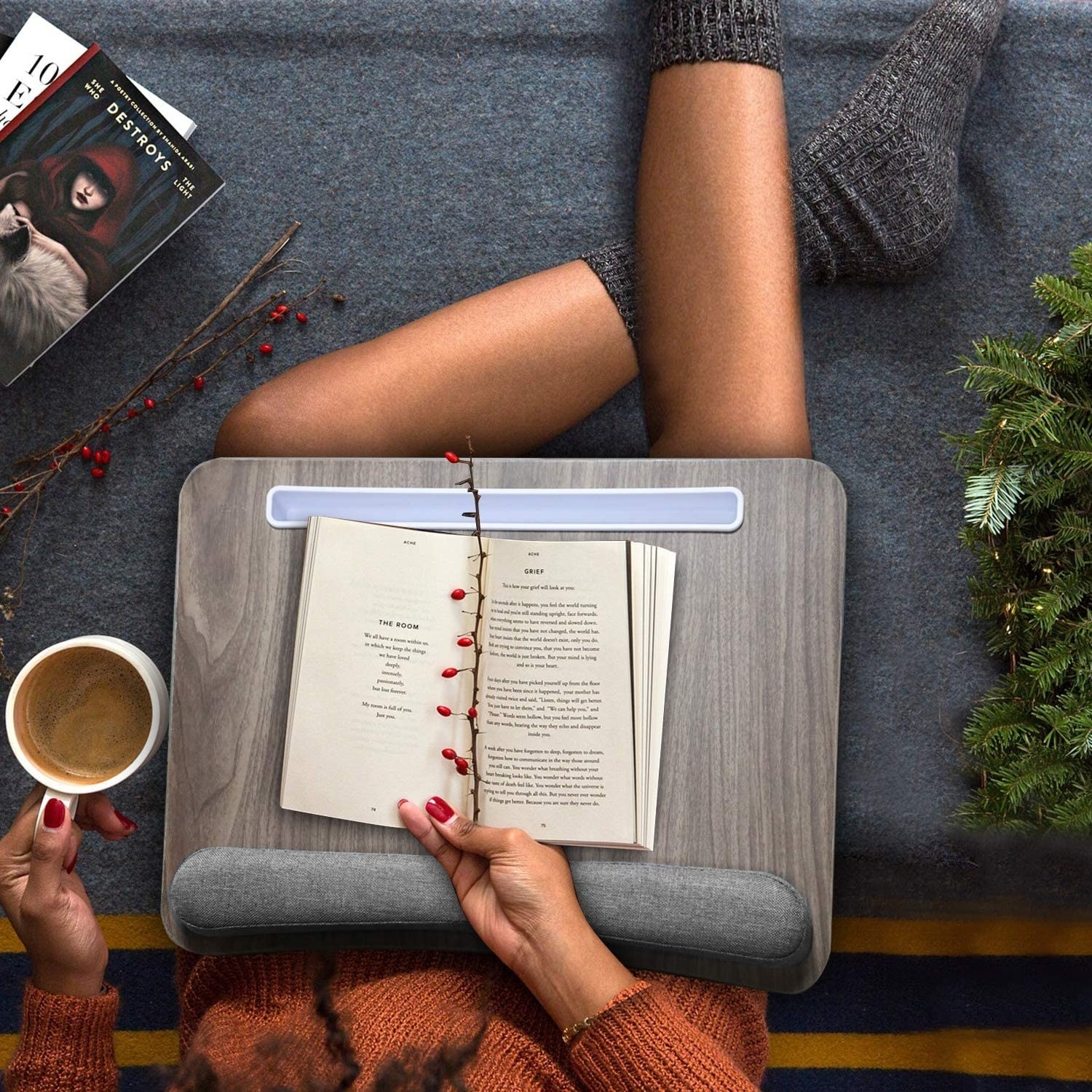 2.
A multi-pack of 16 cable clip organizers of various sizes, because you probably have a lot of cords that continue to get tangled day after day.
3.
A laptop stand so that your posture is great — be sure to assure your mother that you care about your posture first — and it also frees up some of your desk space.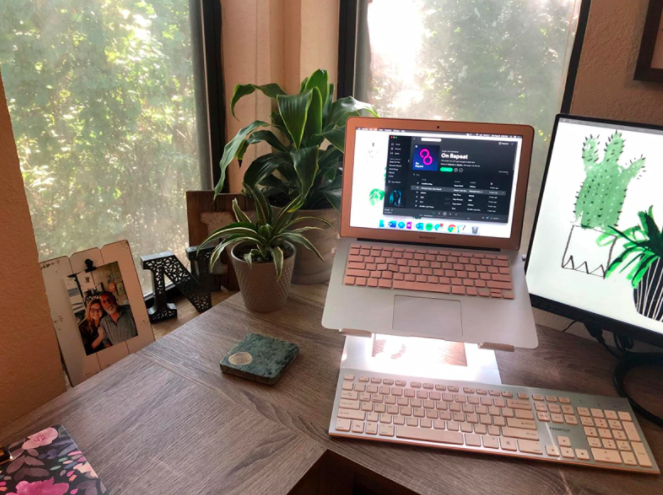 4.
An anti-fatigue mat designed to help make standing and working not as uncomfortable as it could be. It features calculated terrain to keep your feet moving subconsciously throughout the day to avoid soreness.
6.
An under-the-desk foot rest so your feet can stop distracting you from what's more important — your work tasks. It's also reversible, so if you prefer a rounded footrest, you're in luck, and also, if you prefer a flatter rest, you're, well, also in luck.
8.
A 6-in-1 MacBook adapter, because chances are that you have accessories and memory cards that are essential to you completing your work, and like, Apple doesn't have room for those.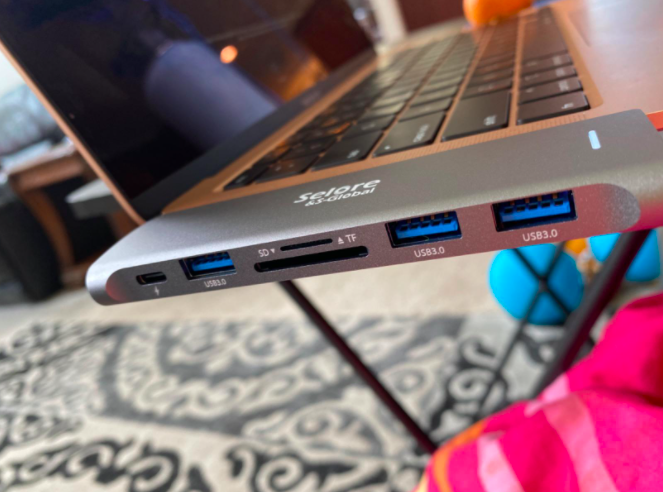 9.
A pair of blue-light-blocking glasses that'll help reduce eye strain and avoid those pesky headaches from staring at your computer, phone, and TV screens for nine hours straight.
10.
A double-sided, portable, dry-erase, mini-whiteboard for making sure that your work and home to-do lists are separate but always organized.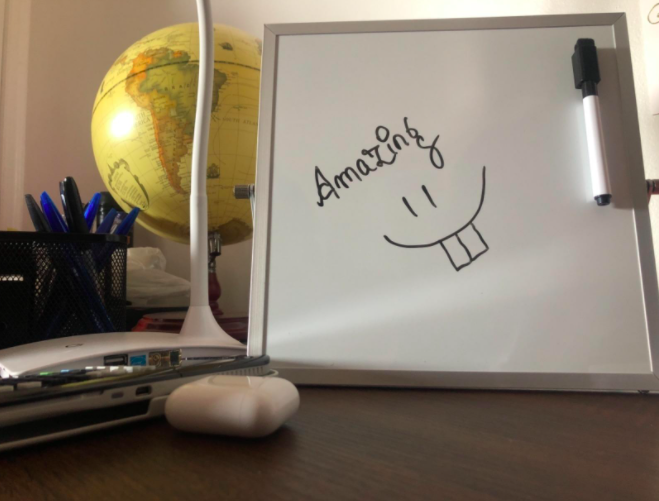 11.
A Smart Wi-Fi Router that comes with three external antennas to help it go the distance and bring a strong Wi-Fi signal throughout your home.
So, what are you waiting for? Get your Amazon wish lists organized and may the sales be in your favor!