Rooster's Uptown
Welcome back, foodies!
This week I headed Uptown to find some delicious grub for a weekday lunch! I went with my boss from my internship I have at school, and one of her favorite lunch spots is Rooster's Wood-Fired Kitchen, and I HAVE to agree with her. Rooster's has three locations: Uptown, South Park, and in Winston-Salem (Noble Grille).
The location I visited was in Uptown and it is located on North College St. across the street from the Spectrum Center, which is the home of the NBA team the Charlotte Hornets.
My boss was treating, so she told me to pick whatever I wanted from the menu... so I took full advantage of that offer!
The first thing we ordered on the menu was one of my all time favorite appetizers to get, a cheese and meat tray. This was one of the best cheese trays I have ever had, and if you are into that kind of stuff, I'm sure you would enjoy it too. As you can tell from the picture it had many cheeses such as pimento, slices of blue cheese, paired with bread, spicy mustard, an Italian antipasto and sliced prosciutto. The one negative about this dish was how long we had to wait for something so simple. By the time we got there and ordered, it took about 30 minutes for the waitress to come back to take our main course order... without even giving us our appetizer. This was not giving me a good first impression.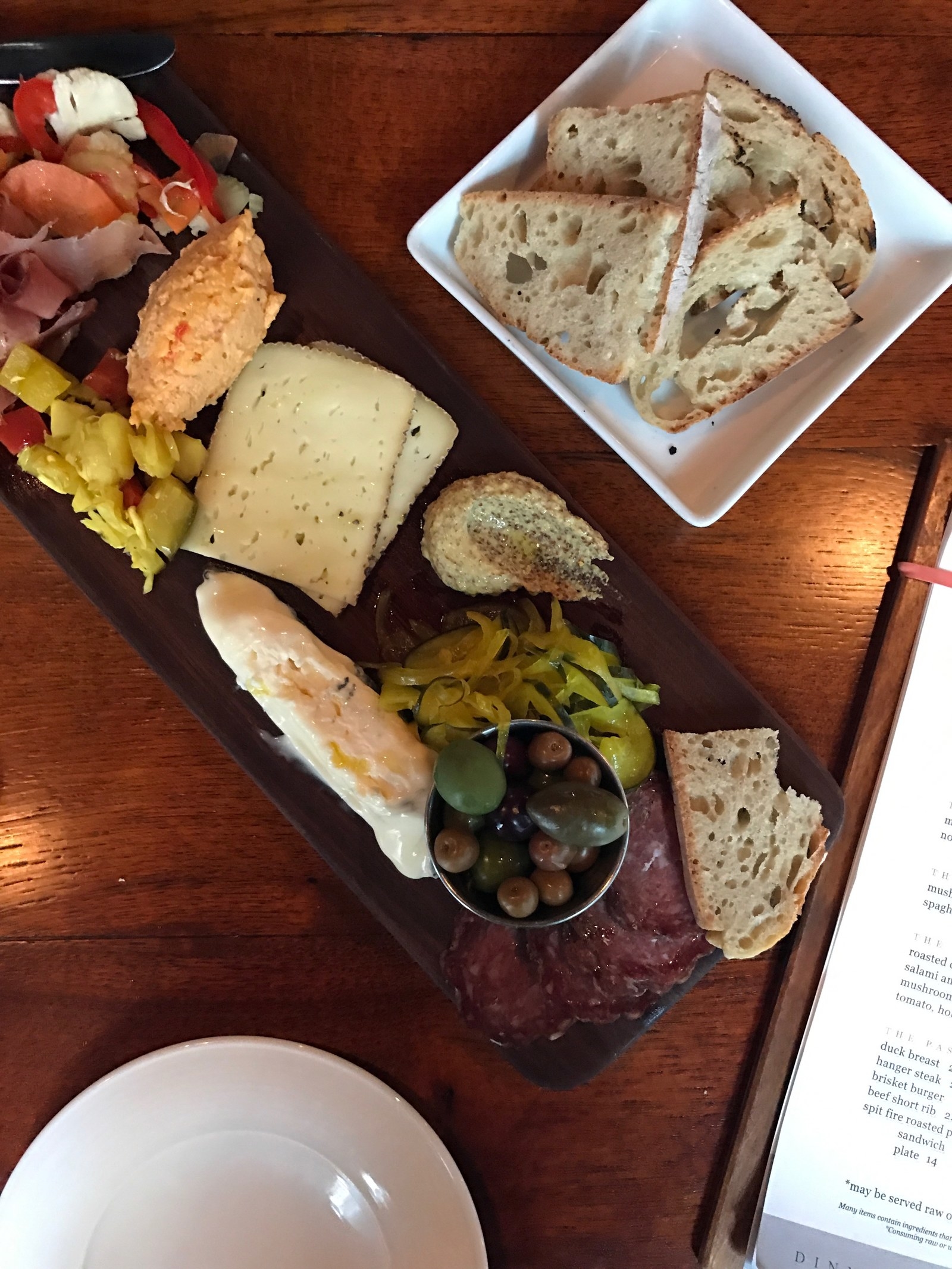 So, after the obnoxiously long wait, it was time for the first course. I, being a fried food liver, of course ordered the fried calamari. But, to make myself feel a little bit better about my decision, I also ordered an arugula salad topped with fresh goat cheese, green apples and their house made vinaigrette.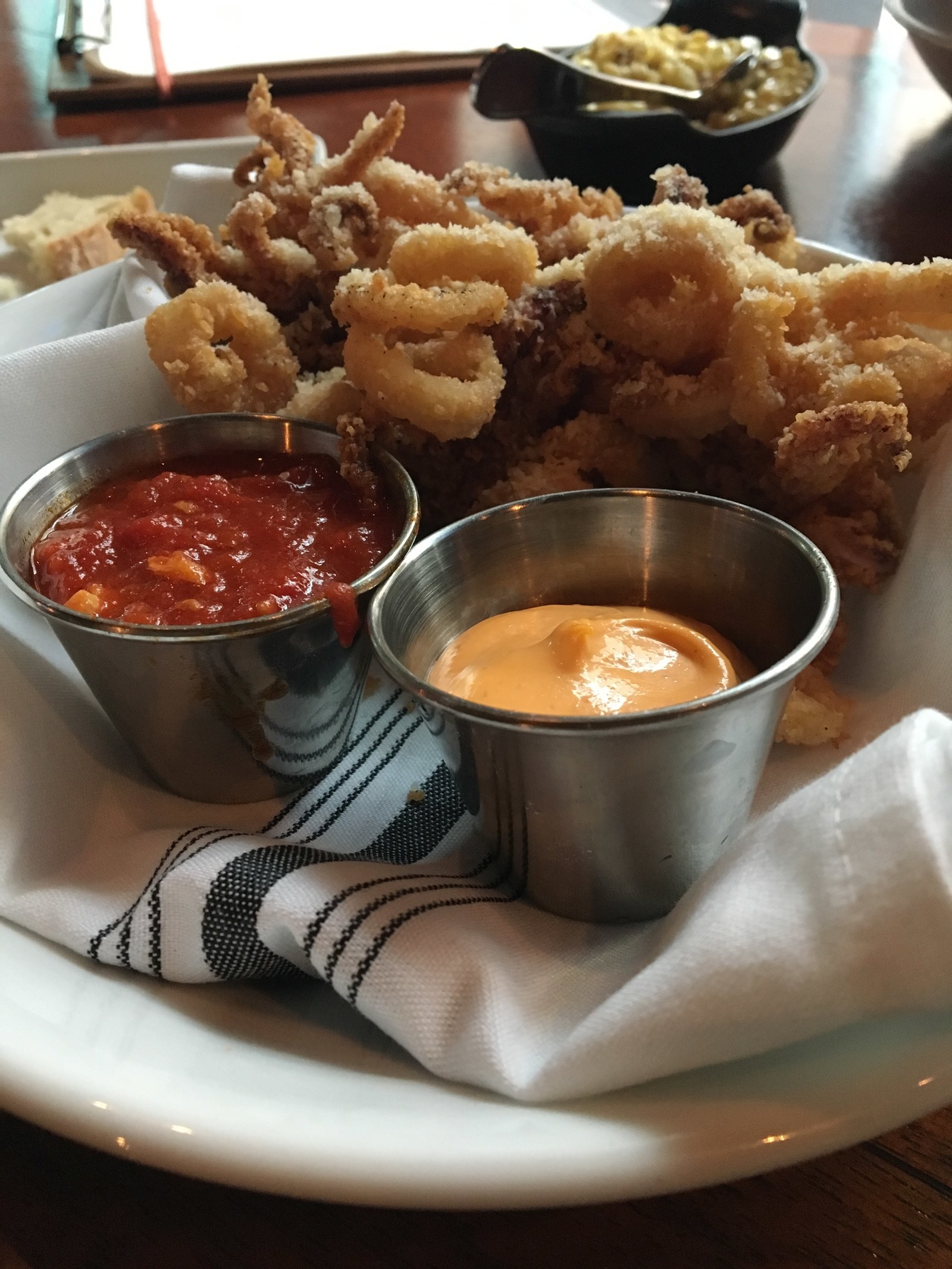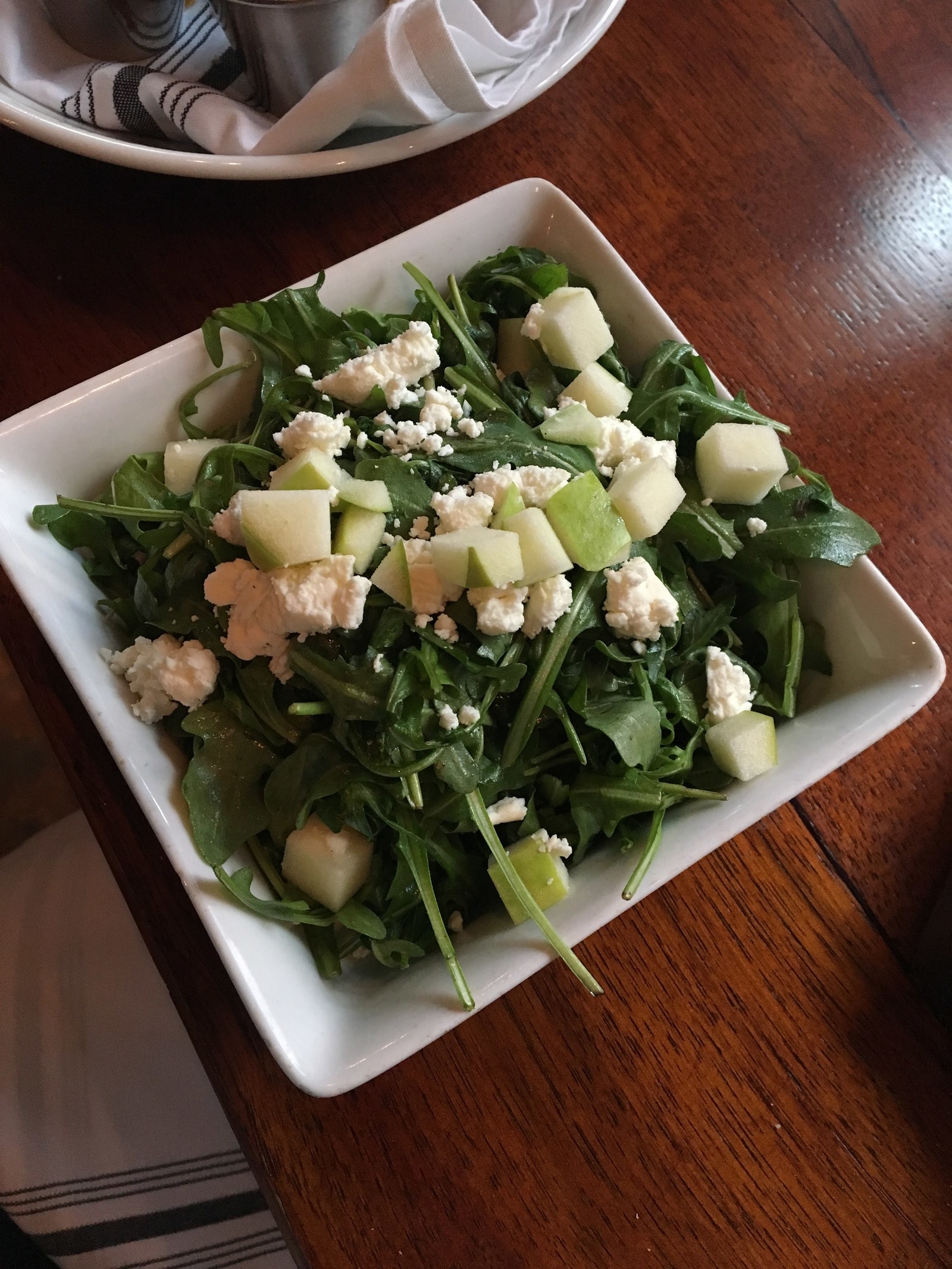 After my first experience at Rooster's Uptown, I am going to rate them on a scale of 1-10 for customer service as well as quality of food.
Food: 8
Customer service: 6
To be honest, I do not think I will go back to Rooster's for a casual lunch like we did, because of how pricey the menu is, but I might recommend going for a special occasion if you are willing to check it out!
This post was created by a member of BuzzFeed Community, where anyone can post awesome lists and creations.
Learn more
or
post your buzz!
Looks like there are no comments yet.
Be the first to comment!