Owen's Bagels and Deli
Hello foodies!
This week I am writing about my all time favorite foods... BAGELS. And what other place to go to then Owen's Bagels and Deli! It is located right smack in the middle of Southend Charlotte off of South Blvd. To be completely blunt, this is the best and first place I choose when I had a long night of drinking and wake up with a massive hangover. I am sure many of you can relate...
I heard Owen's has the craziest bagel combinations in Charlotte and I had just have to check it out for myself. Because I am a lover of bagels, I like to get what I KNOW I'll like so I don't waste a perfectly good bagel. But, Owen's has a menu full options going from a 'Surf-n-Turf' option to roast beef, ham and even a vegetarian option! They also serve coffee from local shops to help support other small, local businesses!
My all-time favorite bagel is a toasty everything bagel jam-packed with cream cheese! But I wanted to switch it up (just a tad) and I ordered a 'Mama C's Lox Bagel' which has all the necessities of a delicious bagel. It was packed with cream cheese, lox (which is a thin-sliced salmon), cucumbers, onions, tomatoes and capers. Below I had to attach a link to the menu because the picture of the menu would not format :-(
https://owensbagels.files.wordpress.com/2012/09/owens-bagel-menu.pdf
The inside of the restaurant is what I really feel in love with. Right when you walk in, you see the walls covered with writing on them, from customers. They actually let people write on their walls! But, they do that for customers to leave their mark on the place and as well as their legacy.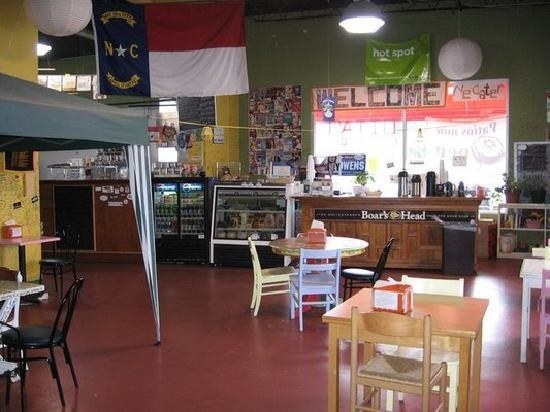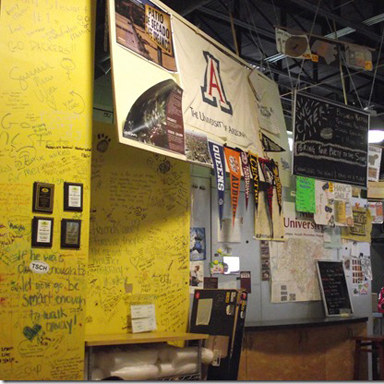 On a scale of 1-10, I am 100% rating their quality of food as a 10 as well as their customer service! Every time I go to this place there is a line out the door waiting for these delicious bagels, so I think most people will agree with me!
The restaurant is opened Tuesdays-Sundays: 7am-3pm and Mondays: 7am-2pm.
So, if you need your bagel fix, head over to Owen's Bagels!!!
This post was created by a member of BuzzFeed Community, where anyone can post awesome lists and creations.
Learn more
or
post your buzz!
Looks like there are no comments yet.
Be the first to comment!