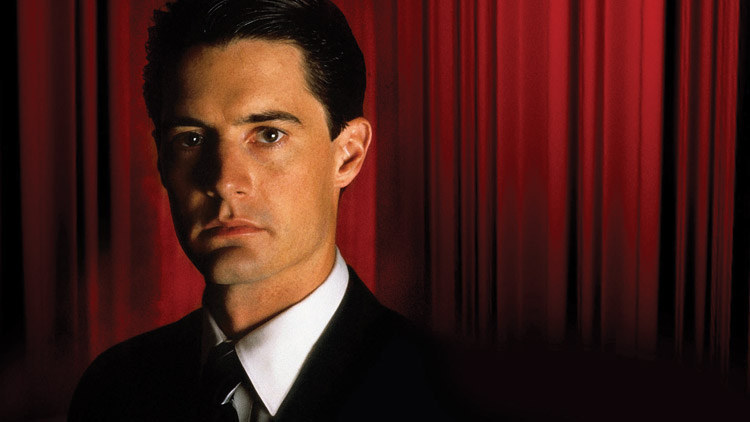 Nach vielen Gerüchten haben Twin Peaks endlich konkreten Anlass, sich zu freuen: Die surreale und bahnbrechende 90er-Jahre-Serie von David Lynch und Mark Frost kommt 2016 zurück ins Fernsehen.
Showtime hat über eine Pressemitteilung angekündigt, dass Lynch und Frost alle neun Folgen der Neuauflage schreiben und produzieren werden, die dann 25 Jahre nach ihrem Ende auf ABC ausgestrahlt werden sollen. Noch spannender ist, dass Lynch bei den neuen Folgen Regie führen soll. Die Serie soll im nächsten Jahr gedreht werden und spielt in der Gegenwart. Sie soll Handlungsstränge fortführen, die nie zu Ende geführt wurden, als die Originalserie eingestellt wurde.
"Die mysteriöse Welt von Twin Peaks zieht uns zu sich zurück.", werden Frost und Lynch in der Pressemitteilung zitiert. "Wir sind sehr gespannt. Möge der Wald mit Euch sein." Zusätzlich dazu hat Showtime bekannt gegeben. dass die 30 Folgen der Originalserie auch ausgestrahlt werden sollen.
Frost und Lynch twitterten die Ankündigung.
Twin Peaks lief von 1990 bis 1991 , fesselte die US-Fernsehnation und später auch das internationale Publikum. Millionen versuchten, die rätselhaften Hinweise zu entschlüsseln, wer die Teenagerin Laura Palmer (Sheryl Lee) denn nun getötet habe. Während der von FBI Special Agent Dale Kooper (Kyle MacLachlan) und Sheriff Harry S. Truman (Michael Ontkean) geführten Ermittlung kommen dunkle Geheimnisse der Bewohner der nur scheinbar idyllischen Stadt Twin Peaks ans Licht. Der auf der Serie basierende Film Twin Peaks: Fire Walk With Me von 1992 füllte einige der Informationslücken über die letzte Woche im Leben der Laura Palmer. Ganz im Lynch-Stil spielt der Film nach der letzten Serienfolge. (Ja, der Film ist schräg und, wie unlängst wieder aufgetauchte Szenen zeigen, extrem machtvoll.)
Die Nachricht über die mögliche Wiederauferstehung kam in den letzten Jahren immer mal wieder auf und begann mit der Veröffentlichung von Twin Peaks: The Entire Mystery auf BlueRay dieses Jahr. Dort waren gelöschte Szenen aus dem oben erwähnten Film enthalten. Aber am 3. Oktober kamen die Erfinder der Serie dann mit einem Tweet um die Ecke, der Fans vor Begeisterung ausflippen ließ:
Diese Sprüche kommen Twin Peaks Fans bekannt vor, weil sie in einem kryptischen Hinweis vorkommen, den Dale erhält, als er — SPOILER ALERT! — die metaphysische Black Lodge besucht. Das andere interessante Element aus dieser Begegnung mit dem Man From Another Place (Michael J. Anderson) ist, dass Cooper auch den Geist von Laura Palmer selbst trifft. Sie sagt ihm bei dieser Gelegenheit, dass sie ihn in 25 Jahren wiedersehen wird.
Das ist nicht nur prophetisch, sondern offenbar auch bedeutsam. Twin Peaks spielte vor 25 Jahren, was dazu führt, dass es jetzt genau 25 Jahre her ist, dass Laura und Cooper diese Begegnung hatten. Gruselig, oder?