 With the closing of the Sochi Olympics earlier this week, Russia is on our collective minds once more: FX has rather cannily picked the perfect time to launch the second season of its gripping Cold War drama The Americans, which revolves around a set of married Soviet sleeper agents, Elizabeth (Keri Russell) and Philip Jennings (Matthew Rhys), in suburban 1980s Washington, D.C.
Yes, The Americans has car chases and street brawls, silly wigs and costume changes (not to mention one scene in particular that pushes the boundaries of basic cable depictions of sexuality), but these elements are window dressing for what lies at the true heart of the series: an exploration of national and personal identity. While the show might depict the high-stakes Cold War skirmishes and battles between the U.S. and the Soviet Union, there is a canny investigation of ideology, loyalty, and self-identity unfolding within these characters, even as the collateral damage they create in their wake mounts.
The risky missions and the tradecraft that the Jenningses embrace — dead drops, legends, and sleeper cell mentalities — become emblematic for thwarted Soviet ambition. Until the Sochi Olympics, this intracountry strife and its secret wars seemed so far removed from our daily life, but The Americans arrives at a time when Russia is once more at the forefront of the news cycle. The futility of these spies' operations is a tacit reminder of the fluidity of the international stage and the shortness of memory of its participants.
In the show's first season, the audience quickly learned the stakes for the Jenningses. They live on a seemingly placid street across from Stan Beeman (Noah Emmerich), who, coincidentally, is the FBI agent tasked with tracking down undercover KBG officers. And the duo is also in constant fear both of being unmasked and of having their children — Paige (Holly Taylor) and Henry (Keidrich Sellati), who initially have no idea what their parents are doing — taken from them. Keri Russell as Elizabeth Jennings and Matthew Rhys as Philip Jennings in Season 2 of FX's The Americans.
And Season 2 of The Americans, which begins on Feb. 26, deepens the conflicts dramatically. These spies aren't just strangers to their children, but also to each other and, ultimately, to themselves. As Elizabeth and Philip doubt themselves and the choices they've made (such as exposing their children to the corrupting influence of the West), their daughter Paige has positioned herself on a collision course with the truth, slowly realizing that her parents' odd behavior is somehow inexplicable. A Season 2 subplot involving a promise Elizabeth made to another couple pays off magnificently when it comes to her own desire to protect her children from the truth. It seems even Soviet spies believe that protecting their own means lying to them about the badness of the world outside.
The Americans is ultimately about the lies we tell each other and the even deadlier ones we tell ourselves. For all of Elizabeth's diligent planning and bloodthirsty resolve, it never dawned on her that Paige and Henry could themselves be in danger as a result of her and Philip's traitorous lifestyle and — SPOILER ALERT! — the Jenningses quickly find themselves at risk from unseen enemies after a brutal attack reveals that their identities may be known. Even as Elizabeth's loyalty to Mother Russia never waivers (despite Philip's ongoing romance with the capitalist lures of the West), she agrees to take on a secret mission unknown to the Center that reflects her growing fears, as well as the knowledge that she and Philip have perhaps irrevocably put their children in jeopardy.
Philip tries to juggle the resurrection of his relationship with Elizabeth with that of his faux-marriage to mousy FBI secretary Martha (Alison Wright), whom he is using to spy on her employers and Stan. There's something deeply satisfying about seeing Philip explore his rapport with Martha by enacting behaviors that Elizabeth could never countenance. Which is the real Philip: the one at home with his wife and kids, or the "animal" bedding Martha under false pretenses?
Russell is once more at the top of her game as the complex, deadly Elizabeth. Recovering from her gunshot wound she received at the end of last season, Russell's Elizabeth willingly thrusts herself once more into harm's way. But despite the scars she carries, Elizabeth remains a hauntingly terrifying figure even as Rhys cuts a (largely) sympathetic one; Russell delivers one scene in particular that positions her character as a figure of menace, a crowbar at her side. And now that the will-they-or-won't-they-get-back-together tension between Elizabeth and Philip has been resolved (for the time being, anyway), Rhys and Russell are given new challenges to overcome as they square off as husband and wife, particularly as Rhys' Philip finds that the Clark persona affords him a chance to transgress, a notion that troubles Elizabeth — certainly no stranger to using her sexuality in service of her cause — to no end.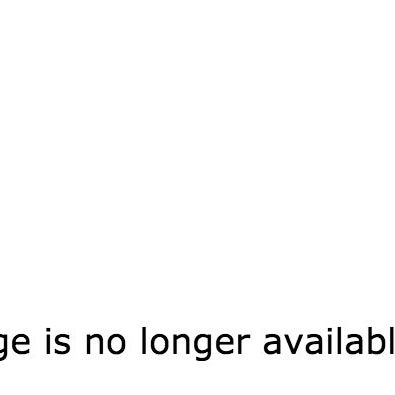 Annet Mahendru as Nina and Noah Emmerich as Stan Beeman.
Their pas de deux is echoed in the tortured relationship between Stan and Nina (Annet Mahendru), his former mole inside the Residence and now a double agent working for the Soviets, as his own marriage continues to crumble. The always-compelling Emmerich and Mahendru — a true breakout star this season — fill their scenes together with a deep undercurrent of tension. What will happen when Stan learns the truth about his beautiful Russian mistress? As for Nina, can she ever regain her sense of equilibrium after being betrayed by the man she loved, a man that she learned can lie right to her face after they've made love? The Americans posits that every dynamic is rooted in deception.
But is it possible to root for communist infiltrators? Absolutely, or at the very least to feel sympathy for their doomed mission, given that we know how this coldest of wars turned out in the end. What happens specifically to Elizabeth and Philip remains hazily unclear at this point, but the endgame remains distinctly clear as they must ultimately fail: The Soviet Union crumbles, and the U.S. emerges the victor in this particular war of wills. And the second season of The Americans finds Jenningses pushed against a wall in more ways than one as new enemies emerge and old rivals return.
This all compounds to create an almost vertiginous tone within the The Americans' second season. The first five episodes of Season 2 press point toward this season being a particularly strong one, with some electrifying narrative arcs jumpstarted within the first episode. It took the first season a few episodes to find itself, but Season 2 of The Americans quickly coalesces into a taut and unpredictable sequence of episodes. There's a sense of danger and intrigue embedded within these upcoming installments that remind the viewer that, while these events may be rooted in the semi-distant past, the show's nuanced explorations of the concerns of the family and of the self remain provocatively contemporary.
Season 2 of The Americans begins Wednesday, Feb. 26 at 10 p.m. ET/PT on FX.