Which Member Of K.I.I.M.M.M. Are You
You got:

Maggie "Mags" O'Connor
Congrats, you're Maggie! Your deep passion for long-snoot dogs defines you, as does your frequent suffering and your busyness. Interests include EnAct, 7 layer bars, being a ~suburban teenager~, hipster music, being included, facetiming, and doing the most. Your body may be decaying at an alarming rate, but you look damn good anyway! You are a great and loyal friend who always knows how to cheer others up, and your cheery self-deprecating nature is always enough to brighten up this dreary world we all call home. "I guess I'll just die."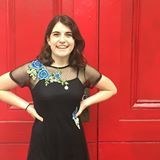 You got:

Kate "baby k8" Applegate
Congrats, you're Kate! You're just a Valley girl living in an East Coast world! You have the right balance of impeccable taste and trashy guilty pleasures (for instance, an appreciation for cheese boards and also an obsession with the Kardashians). But overall, your communist roots keep you grounded. Interests include DILFs, online shopping, running a lucrative fake ID business, Kevin Spacey, being a sleepy dog, Ratatouille, going out, and having fancy picnics with your friends. Ooh la la!

You got:

Isabelle "send melons" Yuan
Congrats, you're Isabelle! You are a petite friend from the PNW who LOVES all things melons and is always there to brighten the days of your many friends. Like, so many friends. How do you know her? You're a born again West Sider who for some reason STILL lives in Sci. When you're not at Peet's you're walking the Charles Bridge with other Maia, watching Riverdale, and being the best, silliest, smiliest lil lady in all of this here Wellesley town!!

You got:

Maya "Trader Hoe" Weber
Congrats, you're Maya! Your'e is fucking beautiful, inside and out. You are a kind soul who is doing this college thing super well, and looking good all the while. You hail from Scarsdale, New York, population 17,909 (as of the 2012 census). You are the most basic friend but it's okay. Interests include: burping, being horizontal, Felipe's, Krishna, co-working, goin' out, being a writing tutor (your life's greatest calling), and of course your dog, Holly. Being Maya is a real honor, people, so be glad this is the result you got, because it didn't have to be this way.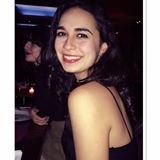 You got:

Meg "Big Tex" Berry
Congrats, you're Meg! Your love for your friends is almost as tall as your lengthy Texan frame. You are a sweet and generous woman and a devoted friend who always goes out of her way to help those in need. You're also spontaneous and fun to be around, and usually willing to turn the FUCK up. Interests include seltzer, baking, greek yog, abbreviating words, laughing at/with your friends, supporting others, and running Meg4Dayz. You are pre-med and do the MOST and somehow look great all the time which is actually kind of rude? but okay, classic Meg. Good ole Meg!!!!

You got:

Izzy "Izzzz" Labbe
Congrats, you're Izzy! A staple in the friend group, you are loving, sensible, and fun (with a great taste in movies)! Interests include eating pasta, ranting on your finsta, being spooky, and listening to podcasts at the gym. Your Ira Glass impression is almost as impressive as your TED Talk about your life as a teenage feminist. You are small but filled with love. You're the perfect balance of maturity and silliness. Keep rockin you!!

You got:

Krishna "The Boy" Saraf
Bet you didn't expect this ;) ! You are Krishna, loud and proud! You are a second year student at the University of Michigan who originally hails from Scarsdale, NY, an English major on the pre-med track. You are dating Maya!!1! interests include facetiming Maya, eating at Felipes, visiting Wellesley, hanging out with Maya's brother Krishan, and dogs maybe? idk. You also like Izzy's finsta which is an HONOR. Stay gold, buddy.

This post was created by a member of BuzzFeed Community, where anyone can post awesome lists and creations.
Learn more
or
post your buzz!