Pick a color

Pick a song

"Man, I Feel Like a Woman" by Shania Twain

"Oh, What A Night" by Frankie Valley and the Four Seasons

"Silly Love Songs" by Paul McCartney

"God Only Knows" by the Beach Boys

Pick a decade

Pick a staple of your wardrobe

Pick a WSHS employee

Literally anyone but Donna Jo Forkey

Where do you see yourself in 10 years?

Married to my dream spouse, several kids in, fiscally responsible, in great shape, and loving my life

Graduating with my PhD, planning my low-key wedding to a Kennedy, and looking fabulous every day

Going on adventures with the love of my life

Still figuring out what I want to do, but with a great person, having fun and going with the flow of the universe

Would you try everything once just to try it?

Yes! I want to live life to the fullest

I'm open to most things, but I have boundaries

I've had my time in the sun, but I'm happy with life the way it is

Definitely not- I'm only okay sticking to what I'm comfortable with

If you won the lottery, what would you spend it on?

Let's assume that you have to spend it and can't be responsible and put it in the bank

I'd pack up and go on a real adventure

I'd use the money to settle down, get a nice home, a nice car, and live comfortably

I would turn myself into a glamour queen, wear only Givenchy, start speaking in a British accent, and every day would be a spa day

Let's be real, I'd probably spend a decent amount of it on something kind of stupid, like a parade-sized balloon, but I'd eventually wise up and put it to good use

Pick a Joe

Pick a Prominent Democratic Political Figure

Believe me, I know how hard it is to only pick one.

What are your feelings about Gayle Giguere?

I've known Gayle for a long time, and she's a good woman. She's definitely crazy, but she's a character!

Gayle Giguere is my mother and I would sacrifice myself for her if she told me to during One Acts

Gayle is a fun gal. I love keeping up with her on Facebook and chuckling about her.

Gayle was a harsh stage mother to me, once slapped my butt, said some seriously inappropriate things in my presence... I love her and I'm afraid of her

Pick a memory

Recording "Hooey Time" on Crystal's laptop

Playing "Just Dance" at the house on Sherwin Street

Talent shows at Child Care

Playing games after school on the playground

Pick a famous Deb

this woman's name is also Deb
Which Comfort Girl Are You?
You are a wild lady who would try anything once just to try it. You're an optimistic lover of life who's always up for cracking jokes and hanging out. You've got an excellent sense of humor and are not afraid to be goofy. You love your friends and have the ability to be on good terms with lots of different types of people. You're generally beloved by all who know you, and would go out of your way to help others. You like kids and have a huge heart. You're talented and spunky and an all-around great human bean. Interests include Gayle Giguere, Mediterranean cuisine, making snapchat videos, harassing Joe, harassing Crystal, striped shirts, dancing, and semi-pretend patriotism.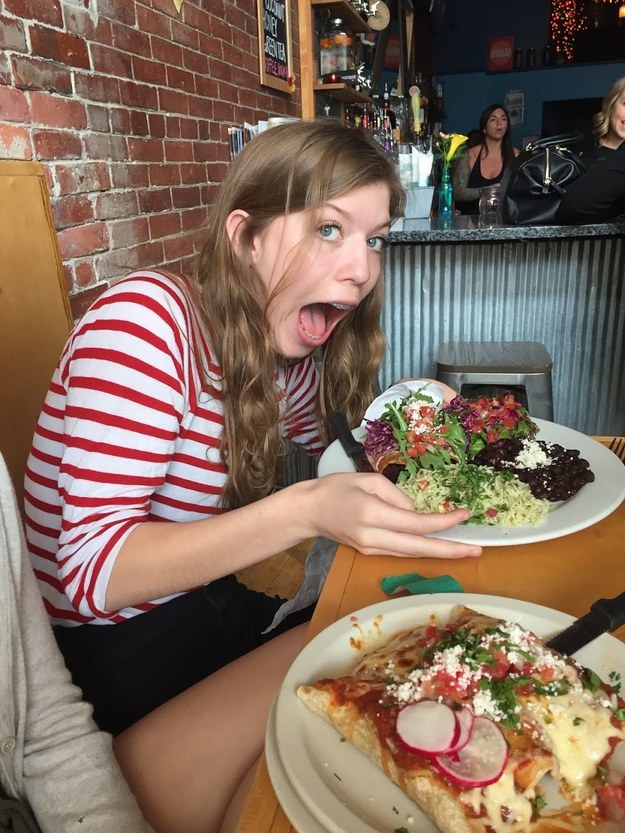 You're a down-to-earth gal who is generally loved and appreciated by all who know you. You're sweet, funny, cute, and have a great sense of humor. You make close, lasting bonds with those whom you're close to, and you love your family. You're compassionate, tender, and loving, but can also be spicy and sassy when necessary. You are kind-hearted and will always help others, even if it means putting your own needs on the back-burner, but you don't let others push you around and you always stick up for yourself. Interests include dancing, your cats, the cats of others, various pets of others, nutrition, Joe, the color yellow, "Star Wars," little tiny things, goats, and calling people "Deb."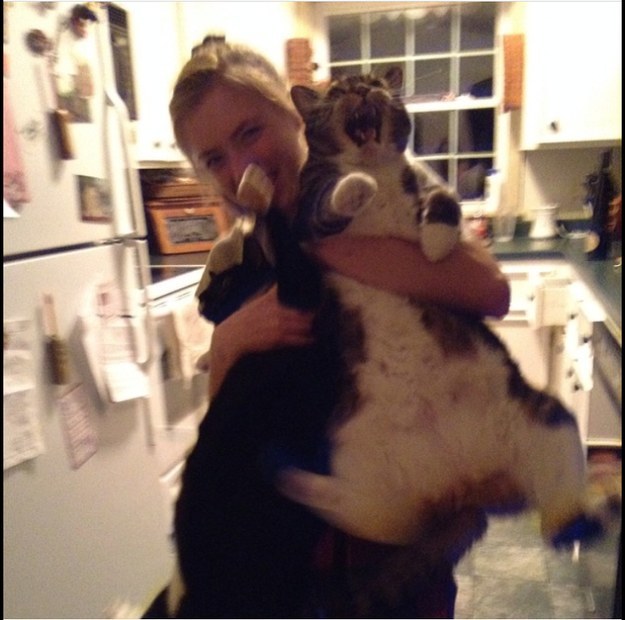 You are a funny lady who values routine, pragmatism, and going to bed early. You make careful decisions and have an admirable work ethic, and aren't really one for wild fun. You're silly and goofy and often laugh so hard you cry. You can be self-deprecating if it would make a good joke, and generally try to be down-to-earth, even though you're wildly neurotic. Interests include film, learning, sleeping, snakes, pasta, your dogs, podcasts, and wholesome memes.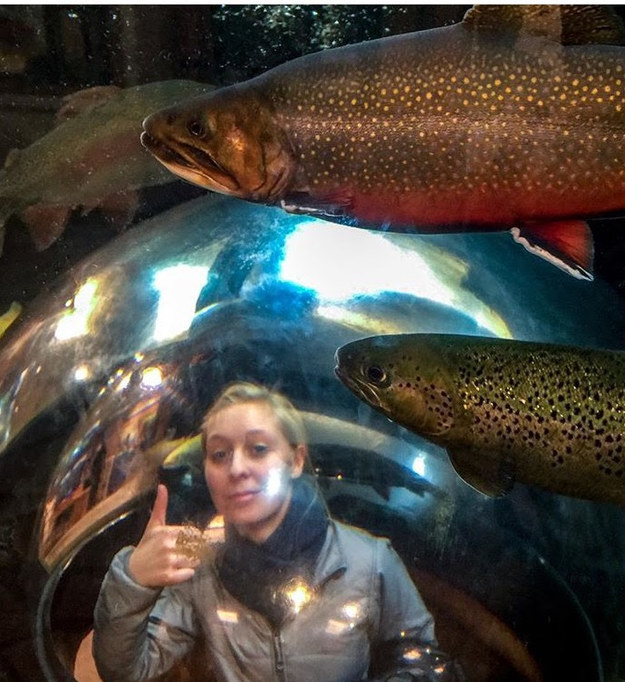 You're a kind, down-to-earth woman with a big heart. You're resilient and strong and have a lot of love to give to those around you, especially your family members. You're a great mother and love your kids, and you never shy away from an opportunity to be silly with them. You like the simple things in life- the outdoors, quality shopping time, spending time with the people you love, and time with the girls. Interests include outdoor activities, cooking, watching TV, cats, and family time.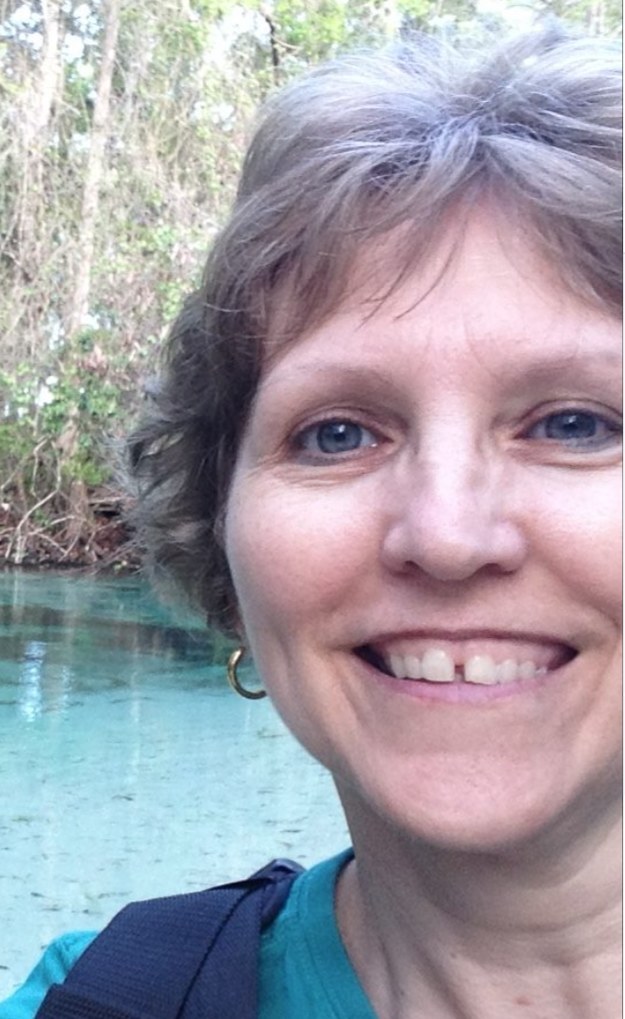 This post was created by a member of BuzzFeed Community, where anyone can post awesome lists and creations.
Learn more
or
post your buzz!