Shopping ethically can be a bit of a minefield, especially when it comes to our beloved beauty products.
The EU banned animal testing for cosmetics back in 2013, and many beauty brands were more than happy to slap 'not tested on animals' on their website FAQs and call it a day. However, things are a little more complicated than that; although the EU has wised up to humane testing, the same can't be said of the beauty industry worldwide. Basically, we're talking about China.
Chinese law dictates that all cosmetics sold in mainland China be submitted for lab tests there, which is pretty much a guarantee that they'll be tested on animals.
Unable to resist the lure of the huge Chinese market, most cosmetics giants have acquiesced to the law and submitted their products for testing.
The thing is, a lot of brands are keeping schtum about their involvement with China, or being deliberately vague or misleading on their websites about whether or not they test on animals. The FAQs often run along the lines of 'No, absolutely not, we categorically do NOT test on animals...except when we do.' Sometimes it's impossible to tell whether a brand is trying to pull the wool over your eyes or whether their website just isn't clear.
So, when you pop into your local Superdrug to replenish your stash, how are you to know which brands are cruelty-free and which ones aren't?
I went to my local mid-size Superdrug in Bicester to see what I could find.
Just as a side note here folks, I'm not trying to preach - I own a lot of products from cosmetics companies that are known to comply with Chinese animal testing laws. I'm just laying it out there for those who'd like to make an informed decision when shopping for beauty products. You might be surprised...
B., Superdrug's own makeup line - is it cruelty-free?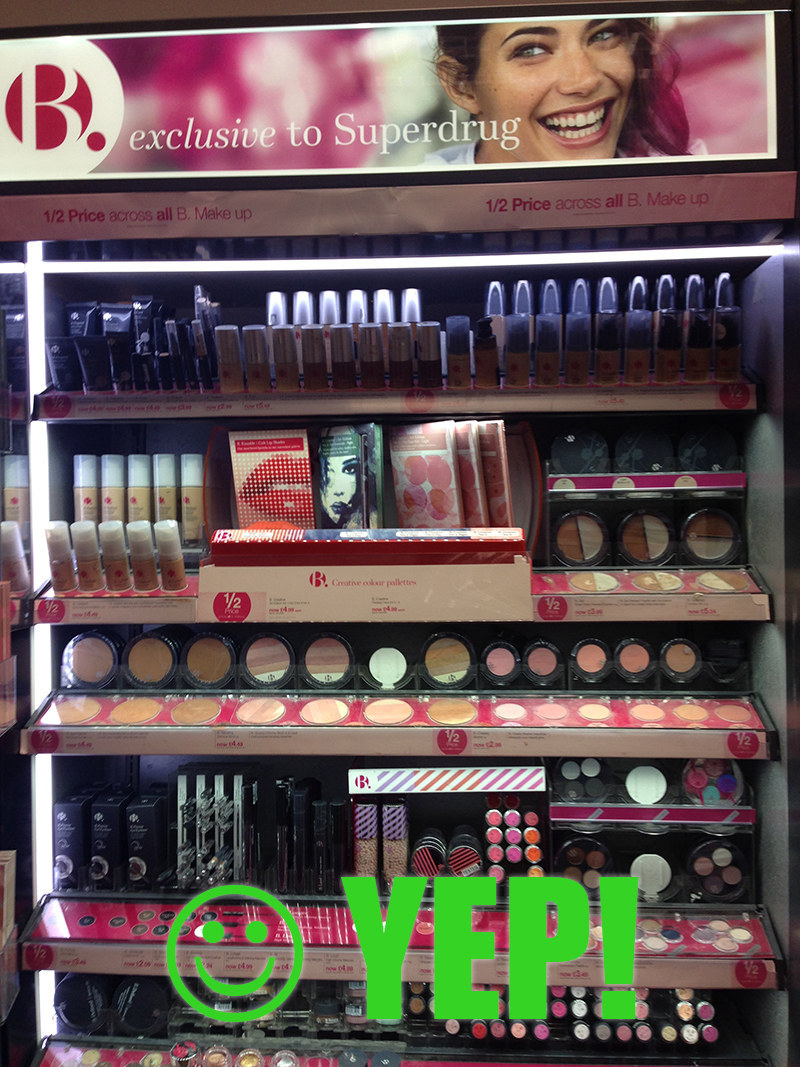 Barry M - is it cruelty-free?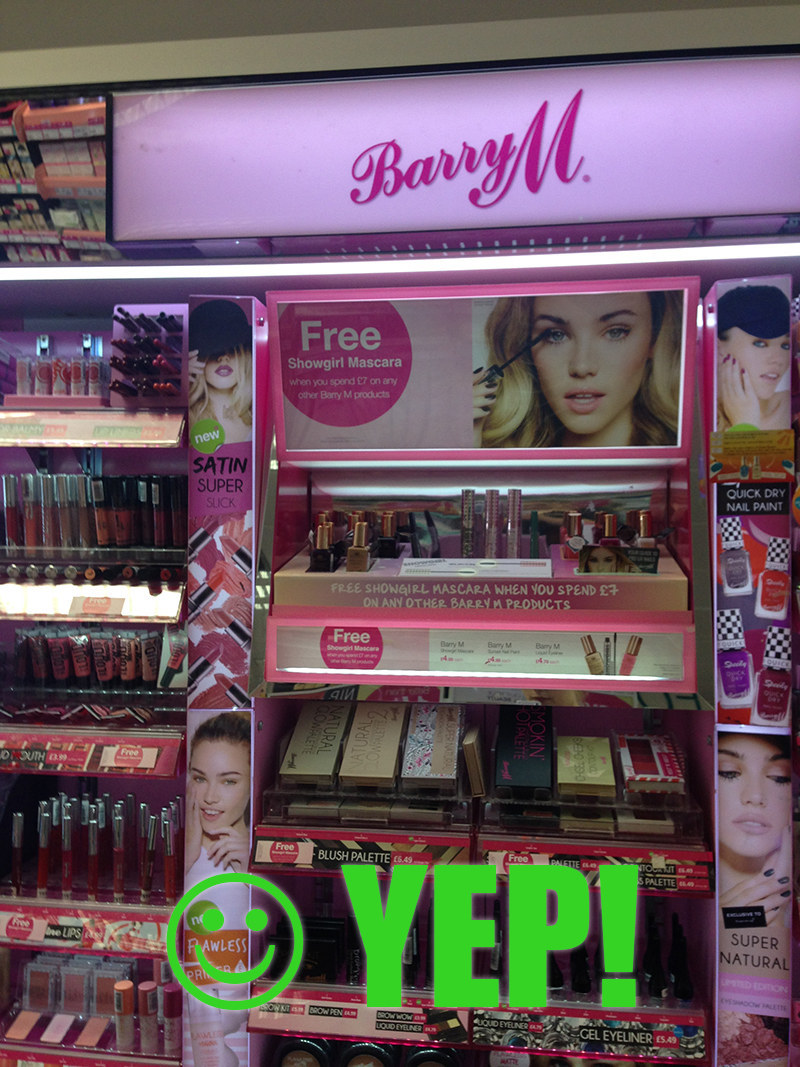 Bourjois - is it cruelty-free?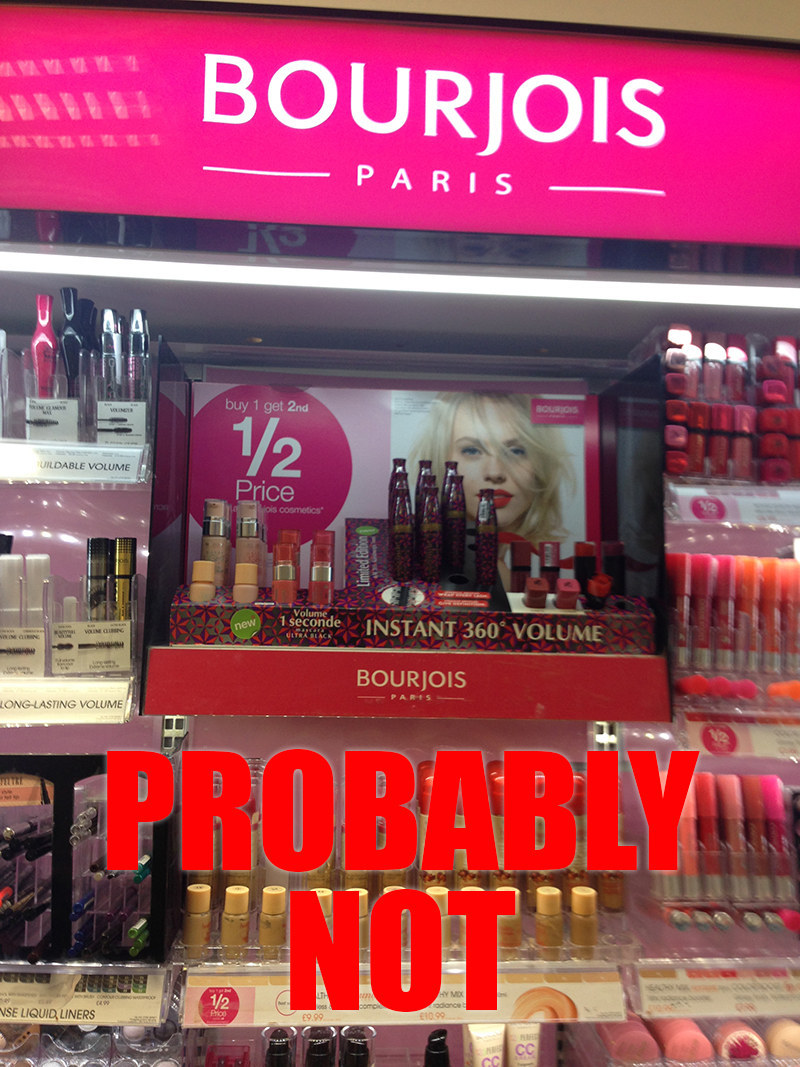 Collection - is it cruelty-free?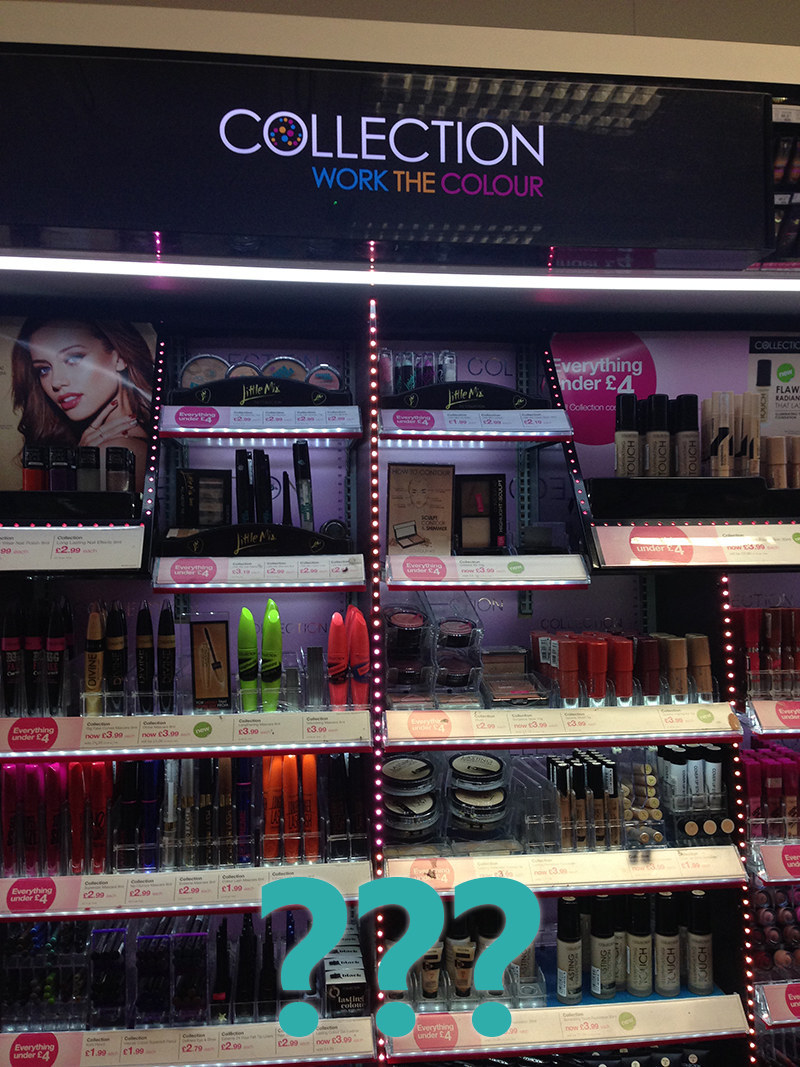 L'Oréal - is it cruelty-free?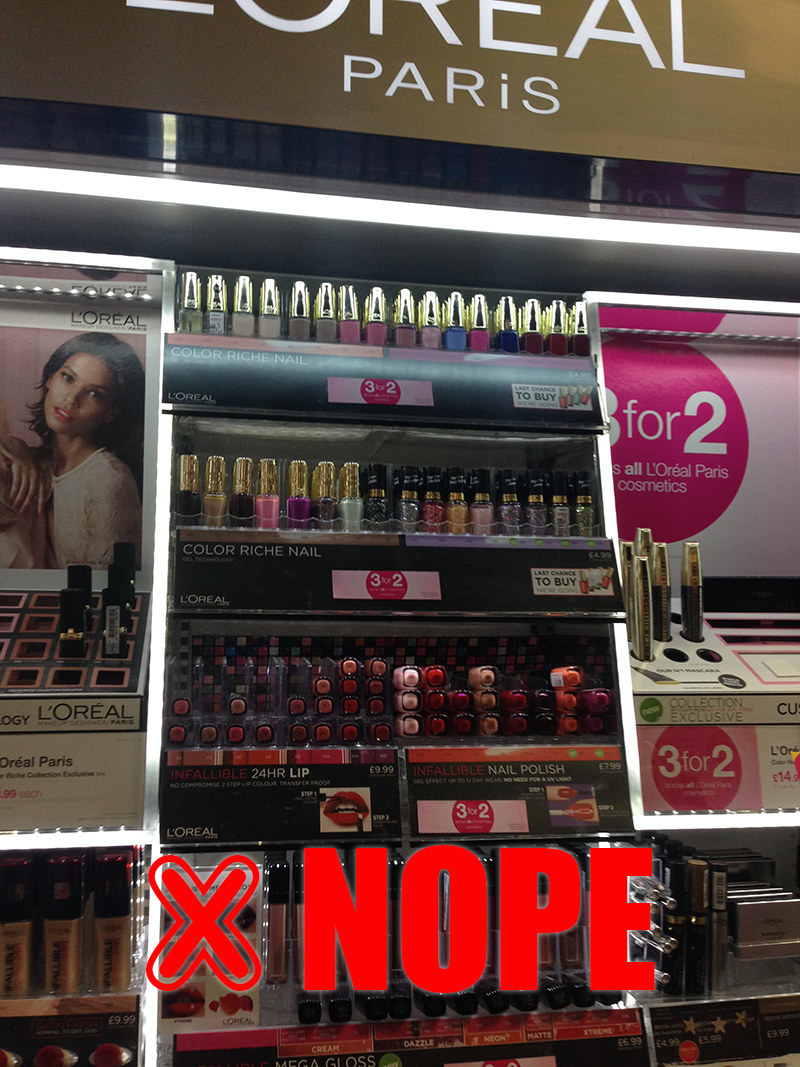 Lottie London - is it cruelty-free?
Makeup Revolution - is it cruelty-free?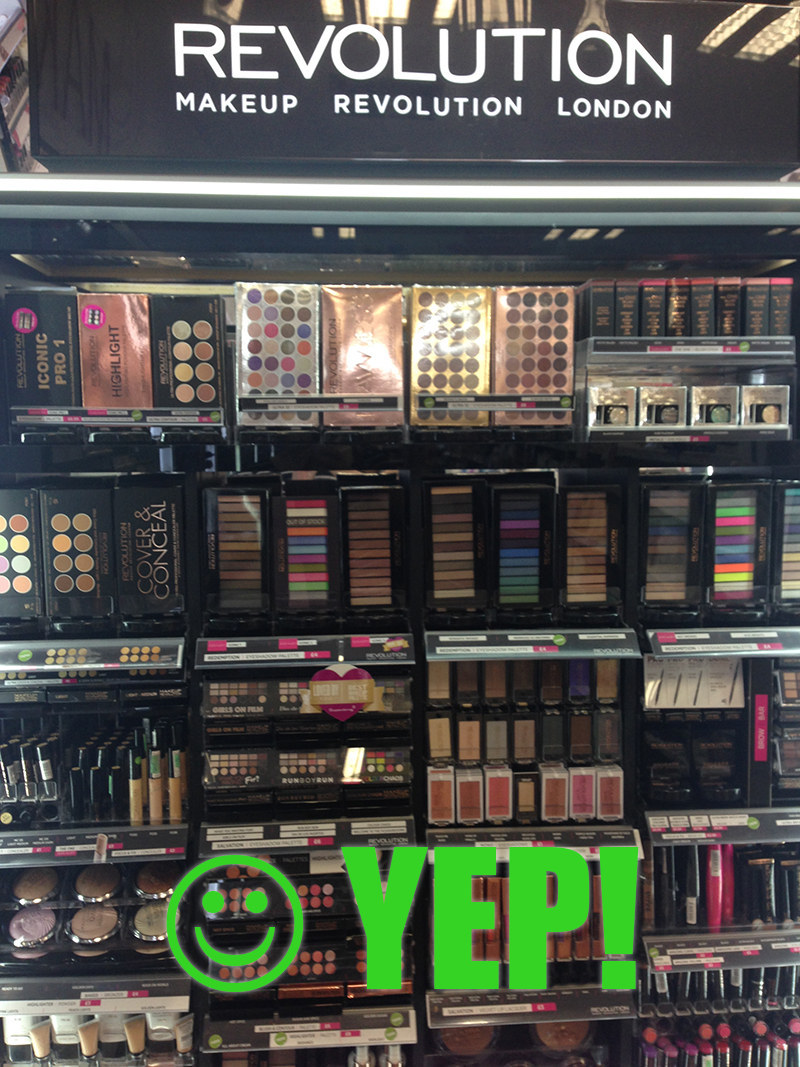 Max Factor - is it cruelty-free?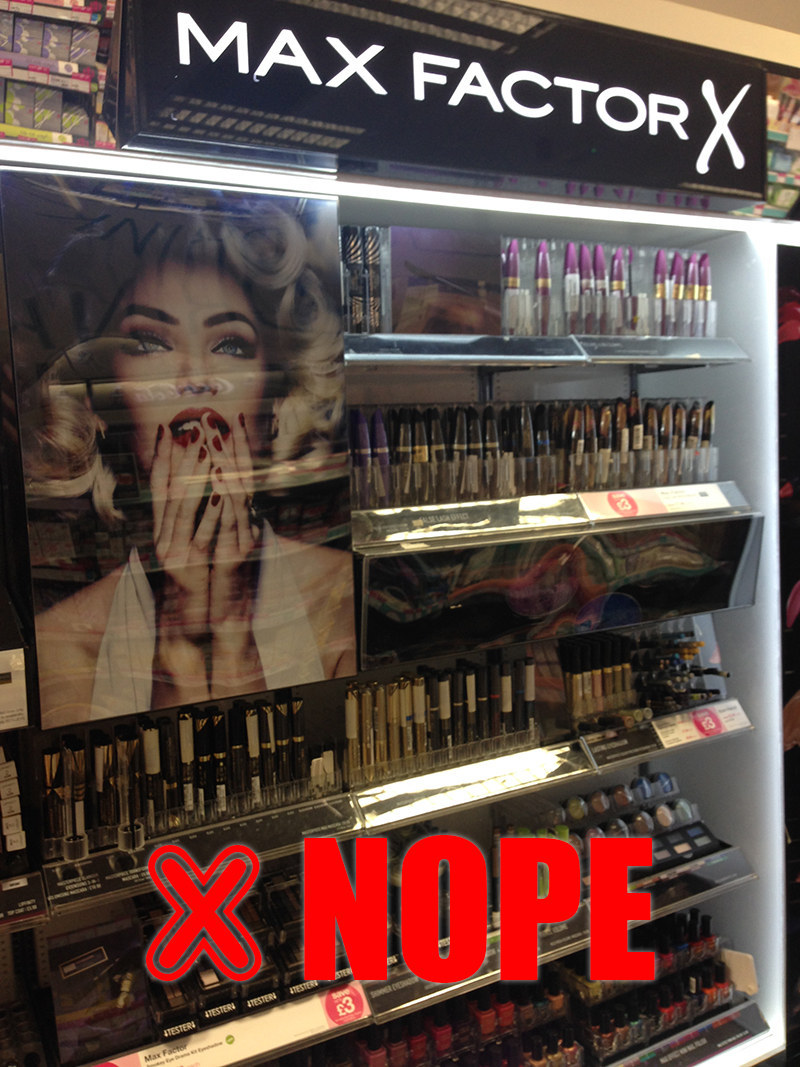 Maybelline - is it cruelty-free?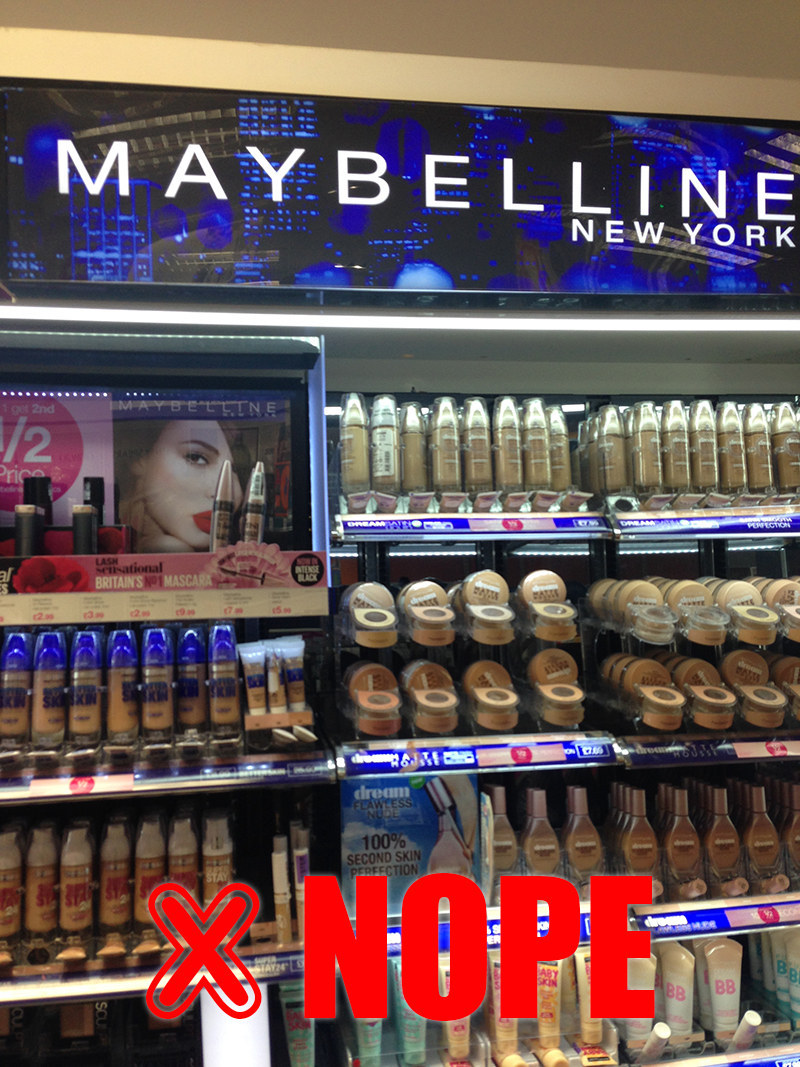 Miss Sporty - is it cruelty-free?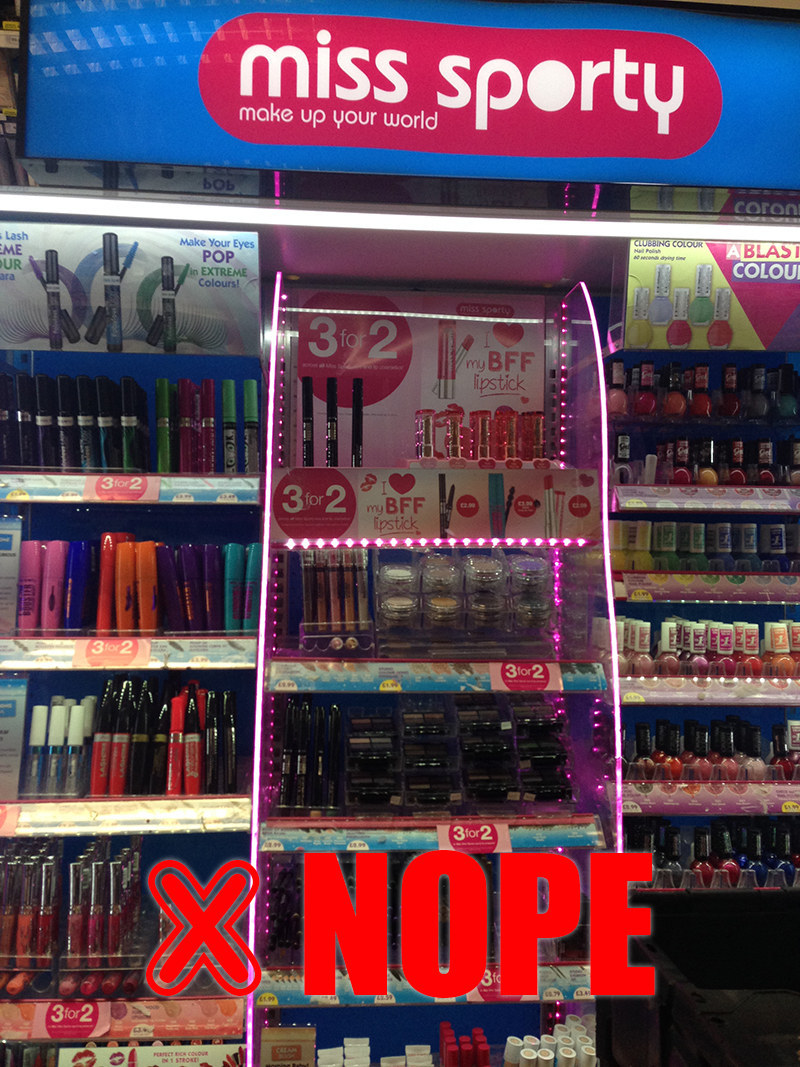 MUA Makeup Academy - is it cruelty-free?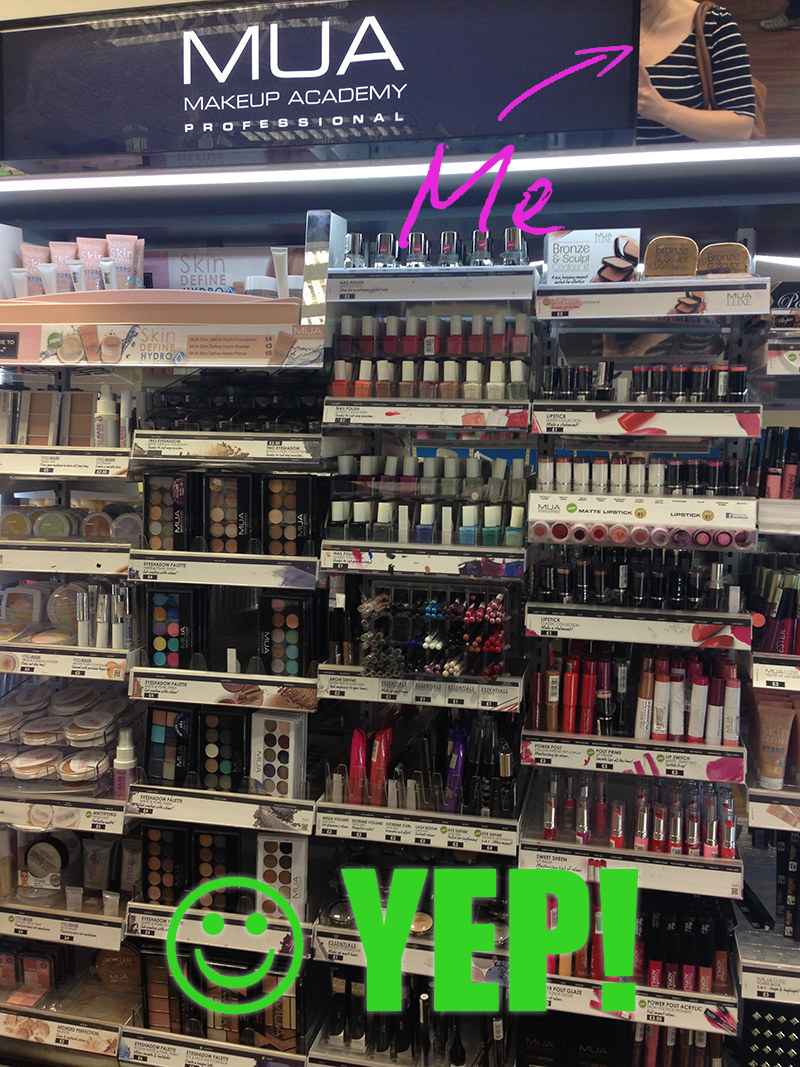 Revlon - is it cruelty-free?