One of Ellen DeGeneres' favorite games to play is "Pitch, Please," in which she has guests sell products as if they were Home Shopping Network hosts. What makes the game truly hilarious is that the guests don't know what they're "pitching." This week, Ellen had Julia Roberts pitch various sex toys.
The items were a blindfold, fur and leather handcuffs, and a cat-o'-nine-tails (which sounds more like a potion from Harry Potter than something that's gonna get me off).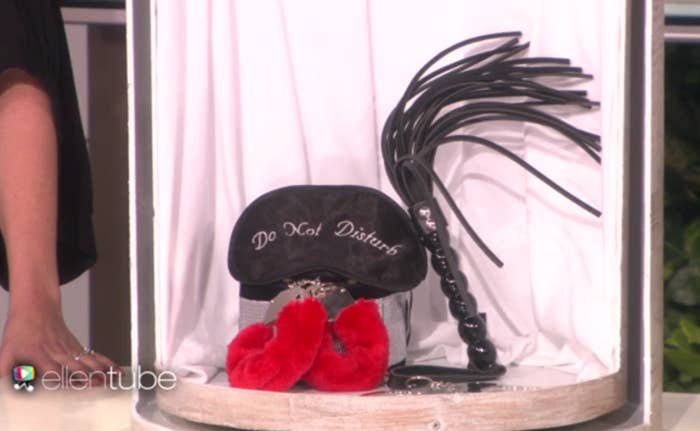 Jules was made for this job. When asked to tell us why we should own this, she sold us on the product's practicality, answering, "It's versatile, it's hypo-allergenic, and it comes in a variety of sizes."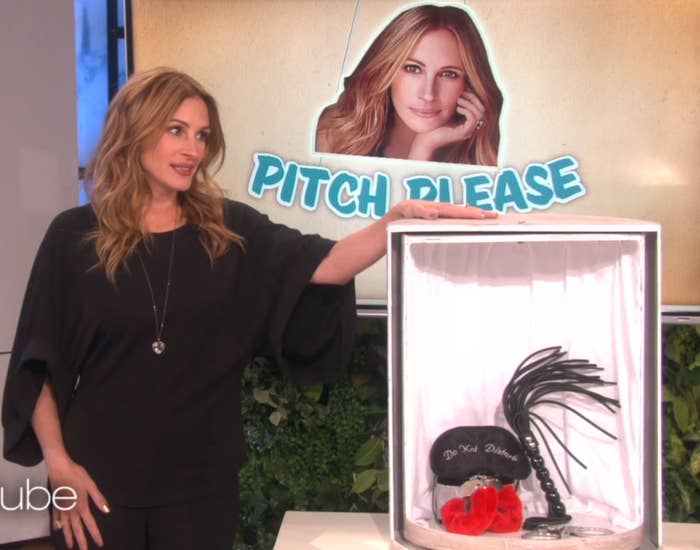 She also tried to solve all our "What should I get mom for Mother's Day?" woes, adding that the holiday was right around the corner.
Then, she appealed to the #girlboss in us all, adding that when she wears these things she feels "Really empowered and ready for any kind of challenge."
And she doesn't wanna brag...but she has a couple. If she's being real honest, she has seven.