This is not a drill... Sugababes have announced a seventeen-date UK-wide tour! The iconic trio who gave us "Overload", "Promises", and MUCH more will be hitting the road later this year, kicking things off in Bristol on 16th October.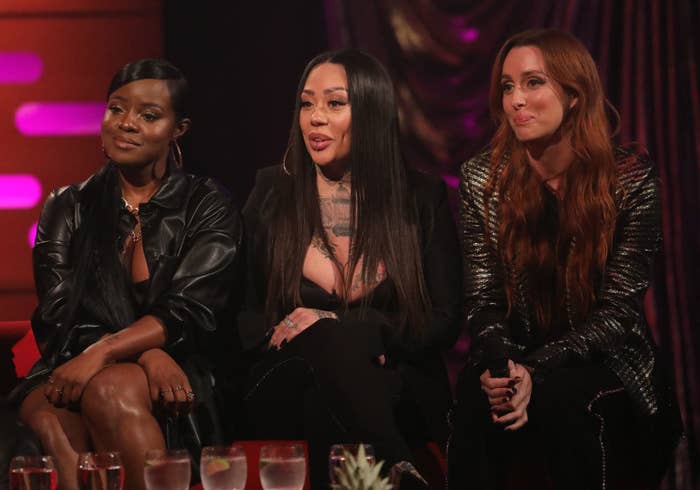 So, to celebrate them stepping back into the limelight, we sat down with Siobhan Donaghy, Keisha Buchanan, and Mutya Buena to talk all things music and get the inside scoop on their tour plans.
BuzzFeed UK: Hi girls! We have to start by asking, what can fans expect from the upcoming tour? 
Keisha: It's going to be a mixture of celebrating the music that we've released and maybe a few surprises in there as well. I don't want to give too much away, but I feel like when people come to the show, they're going to enjoy the live experience and be able to dance and have a good time too!
Siobhan: Yeah, I think everyone's desperate to have a good time after the last couple of years, including us!
BuzzFeed UK: Music is constantly evolving, and we can imagine your influences have changed over the years – which artists inspired you the most when you started out, and who do you draw inspiration from nowadays?
Mutya: When we first started our journey with Sugababes I was very much into '90s R&B, and I still am now. I was into Monica, SWV, Jagged Edge, and now I really like Summer Walker. There are loads of great R&B artists around today, to be honest!
Keisha: I love Tems, Wizkid, Lucky Daye — there are so many! I think if we were actually in the creative process, we'd pull from so many of these artists. Growing up, for me, it was all about the big singers — Mariah Carey, Whitney Houston etc.
Siobhan: And we have to put Celine Dion in there — we can't forget about Celine!
Keisha: I also really appreciate that artists from Nigeria and Ghana are pushing through. D'banj was one of the first to do it, and I love that Africa is being put on the map commercially.
Mutya: Yeah, they're finally getting the recognition they deserve!
BuzzFeed UK: Obviously Sugababes are one of the most successful girl groups of all time, and rightfully so. I'd love to know if there any up-and-coming girl groups you're fans of yourselves? 
Mutya: We're big fans of FLO, they're amazing! They've got great vocals. 
Siobhan: Yeah, and their harmonies are really tight. Those girls are going to do so well.
BuzzFeed UK: It's wild to think that when the band started, you were just teenagers. If you could give your younger selves one piece of advice what would it be?
Keisha: It was watching my nieces and nephews grow up that I realised just how young we were, we were babies really!

Mutya: We were! I think mine would be to have more fun and appreciate what I was doing. We were so young that I don't think I was actually paying attention to how great everything around me was.
Keisha: It's hard to appreciate things when they become the norm; even sitting here speaking with you today, it's a big deal. We get up and we get to do what we love! I've learned over the years that not many people get to do that — most people work hard to pay their bills, so I appreciate that we get to do something we're so passionate about. 
Siobhan: I wish I could've understood that people were working for us, rather than us working for them. We always did what we were told, and we were definitely manipulated here and there. I wish I understood then that we were the talent, and that we had more power than we realised.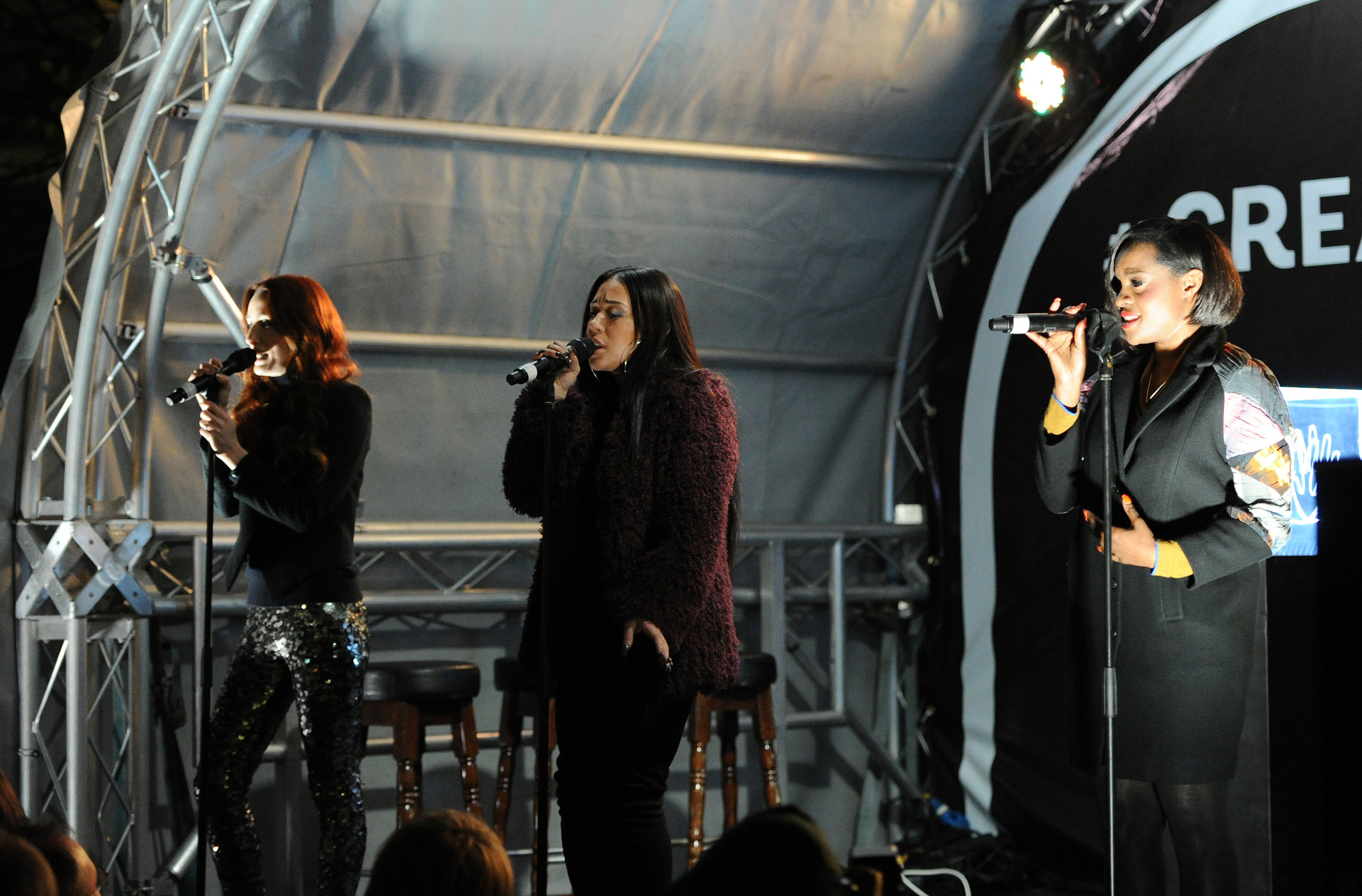 BuzzFeed UK: The question on everyone's lips is – will there be any new Sugababes music coming our way?
Mutya: Hopefully at some point is all I can say!
Siobhan: I wish we had more time this summer because we've been so busy with rehearsals and shows and we're about to be thrown straight into the creative process of tour.

BuzzFeed UK: Will any hypothetical new music incorporate elements of the traditional Sugababes' sound, or will you be going in a completely different direction with it?
Keisha: Sonically, all of our songs are very different. When you think of "Overload", "Freak Like Me", and "Push The Button", everything's got its own little style. I think we're most known for our vocals and our harmonies; we could sing "Baa Baa Black Sheep" and people would know it was us! That element will always be a part of our sound, but stylistically there are so many directions we could go in.
Siobhan: We just like so many different things. There will never be an album by us that's just one genre — every song will be different to the last, but at the same time, it will all sound like Sugababes. I do feel like now is a time in which people can create what they want, rather than what's expected of them. That's definitely what I'm seeing in the music industry at the moment. People are creating different types of art, and you can feel that it's coming from an authentic place.
BuzzFeed UK: Keisha, I know you've previously spoken out about the racism you've endured in the industry, would you say things are starting to change for the better?
Keisha: Yes and no. I think people are more aware of it now, but there are still privileges that exist across the board. For instance, women are treated very differently to men in this business. Based on my own experience, I would get a completely different response if I got a male figure to speak on my behalf, so we've got some work to do there. We've definitely come a long way in terms of racism in music and everywhere really, and the year 2020 was an important catalyst for these kinds of conversations, but we still have a long way to go.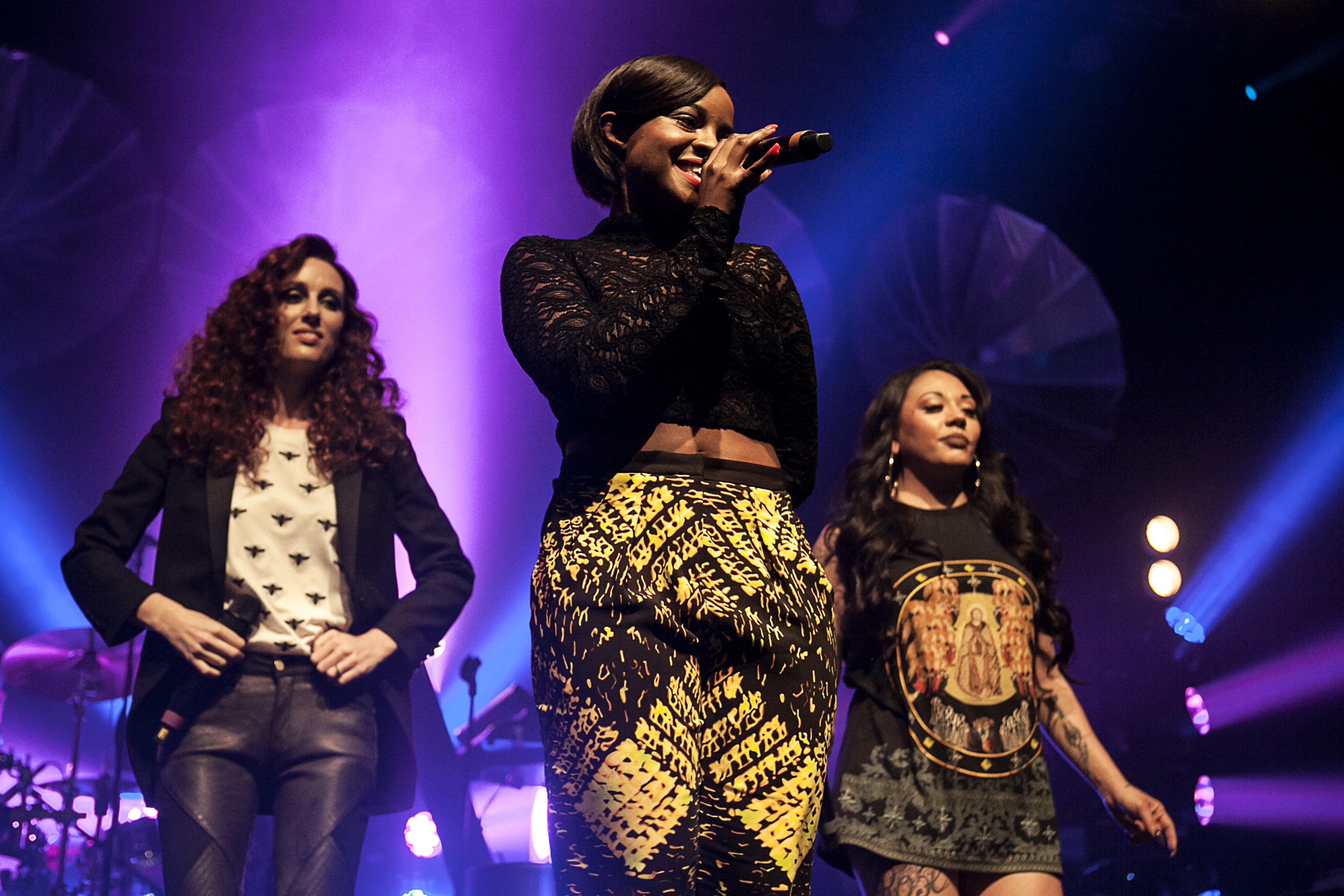 BuzzFeed UK: Let's talk about dream collaborations! If you could collaborate with any artist in the world, who would it be?
Keisha: I would love to work with Pharrell or Mark Ronson, or put out something uptempo like what Calvin Harris and Burna Boy do. 
Mutya: There are so many great artists at this precise moment in time, but the Keisha mentioned would be perfect. 
Siobhan: Yeah, so if you could make that happen for us that would be great!

BuzzFeed UK: We'll see what we can do! Something I think we can all agree on is that the noughties was an ~interesting~ time for fashion. Looking back, are there any fashion trends from the early 2000s that you wish you didn't partake in?
Mutya: Goodness me, I've got loads! Loafers, peddle pushers, flared jeans, baggy trousers – you name it.
Keisha: I think there were lots of good trends to come out at that time too though! There were lots of crop tops and it was definitely belly season. In fact, I still can't believe my mum let me get a belly button piercing at the age of 13. It was only because other girls I knew had them, and she didn't want me to be left out.
BuzzFeed UK: You're performing at Glastonbury this week, which is pretty epic! What would you say is the biggest difference between playing at a major music festival and performing on tour?
Mutya: On tour, everyone's coming to see just you. They're your fans, so there's a lot less pressure.
Keisha: Yeah, if you make a mistake or anything they're very forgiving, and it just feels like your own somehow.
Siobhan: Also, sometimes at festivals, they don't even give you a soundcheck, they just hand you a mic, and off you go. Soundchecks are so necessary for vocal groups because if we can't hear ourselves and each other, it's not going to end well.
BuzzFeed UK: Is there anyone, in particular, you're excited to see whilst at Glastonbury?
Siobhan: I need to look at the line-up again.

Keisha: Kendrick Lamar for sure.
Mutya: Paul McCartney and Burna Boy... I HAVE to see Burna Boy!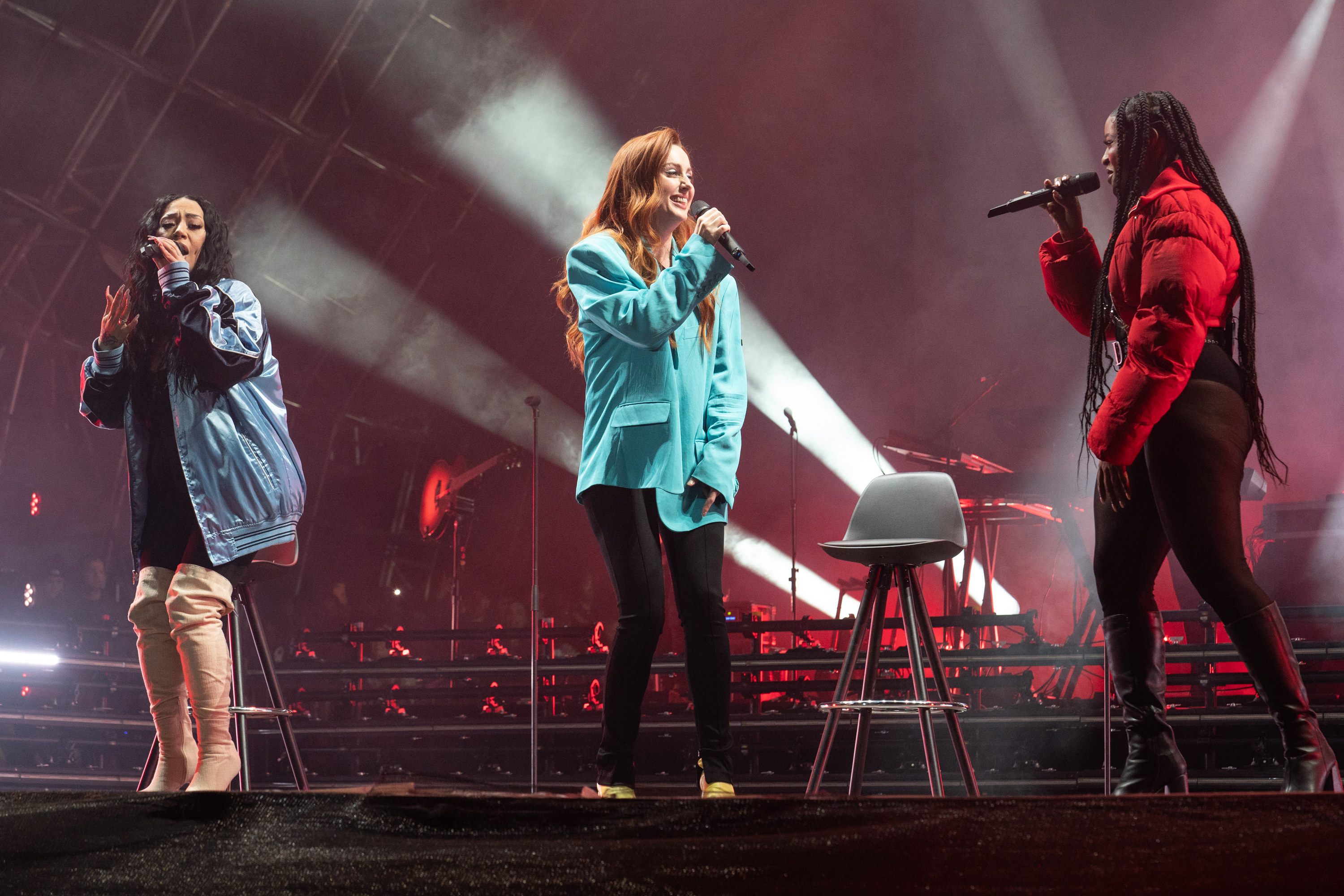 BuzzFeed UK: Finally, I'm dying to know, what's your favourite song to perform live?
Keisha: Our new set is so good, I actually enjoy every single song. I love our intro with "Push The Button" because it has this big build-up and then we come out.
Siobhan: It never used to be, but after reimagining it, "Push The Button" is one of my favourites too.
Mutya: We have a song called "Today" which always goes down well. It's got a proper '90s feel to it, I'd say that's my favourite.

Some answers have been edited for length and clarity.
FYI, The Sugababes UK tour will be taking place between October 16 and November 7, 2022, and tickets go on general sale on Friday, July 1 at 10am via LiveNation.co.uk!