This is a personal, non-sponsored post by a member of BuzzFeed's ad content team.
If The 2016 Presidential Election Was A Telenovela
Who's got what it takes to win Americo's love?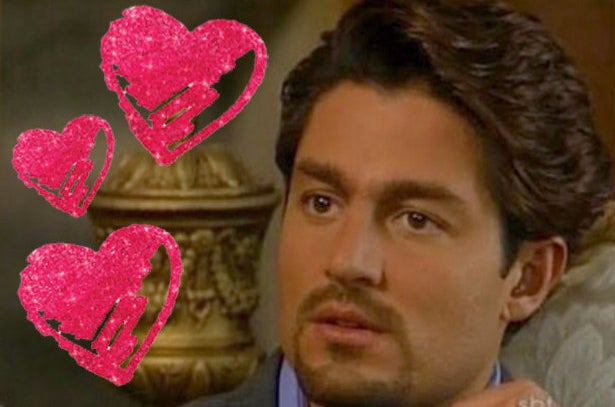 Americo is rich, famous, and powerful... but that didn't stop him from making questionable fashion choices in the '90s.
Americo = 🇺🇸 ALL OF US 🇺🇸
Most importantly, Americo is ~newly single~ and looking to settle down.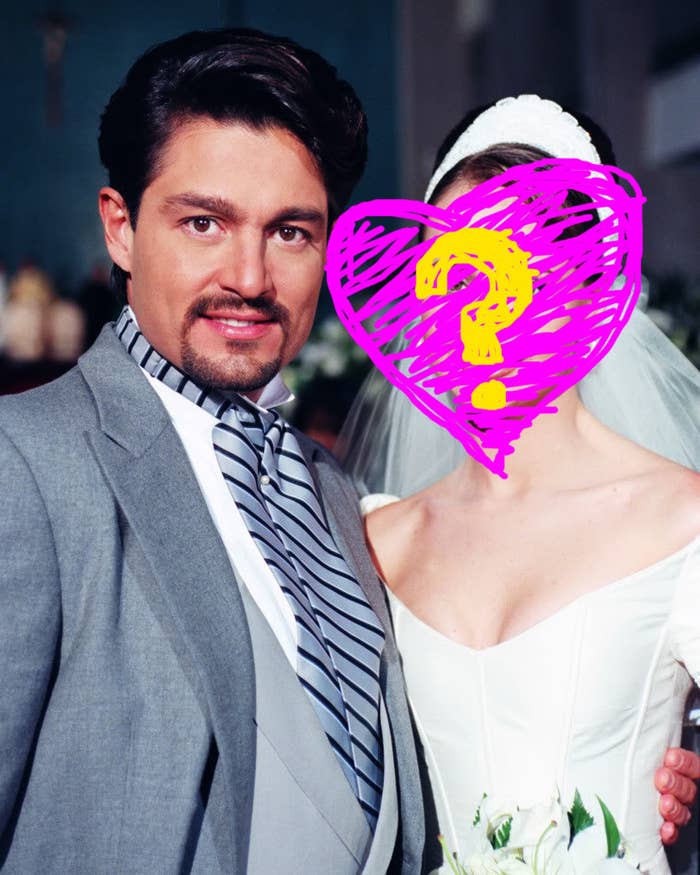 Tough choices have been made and the competition has narrowed so there's only 5 potential brides left in the running.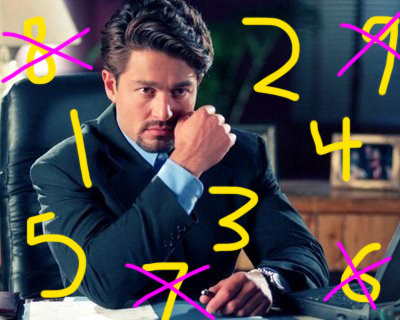 1.
Donald Trump es Doña Encabronada de la Verga Trompalbán
Every novela needs a malevolent maniacal villain with small hands.
Love? She's got no time for love. Doña Encobranada is chasing Americo's fame and fortune but he's oblivious.
She keeps calling him a loser and a lightweight, but she promises to make him a winner. Americo really wants to be a winner. She's Americo's worst nightmare but she knows exactly how to manipulate him to get what she wants. Every time he questions her love, she distracts him with rumors about the "illegal" neighbors because she knows that fear and anger cloud his judgement.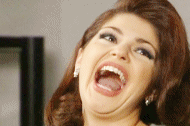 She's prone to wild anger tantrums and Americo suspects an underlying racist disposition but he just can't seem to break free. She has him trapped in her claws and she would rather kill Americo than let any other woman have him. Maldita bruja loca.
Will Americo ever see through her manipulative games and see her true colors hidden underneath that bottled tan?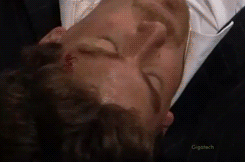 2.
Hillary Clinton es Ilaria de la Santa Polémica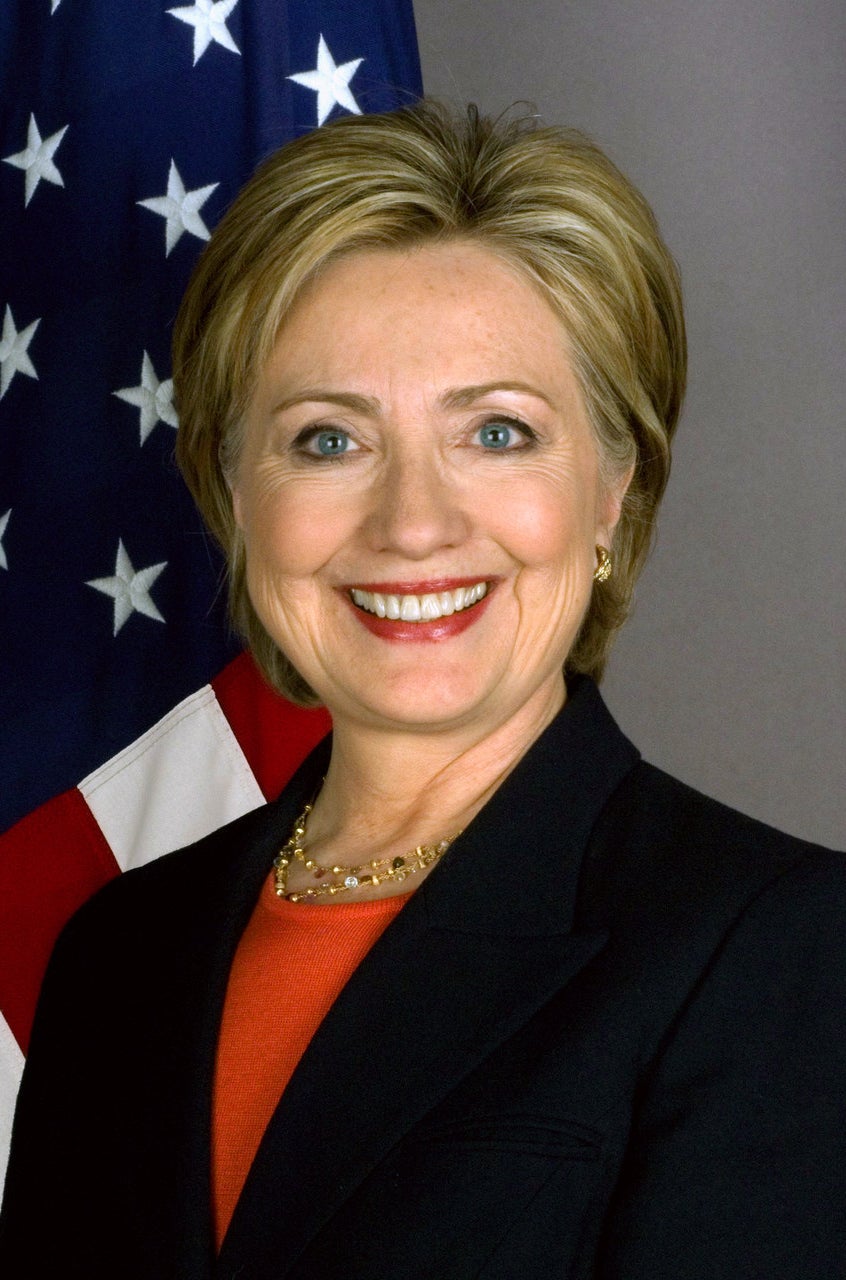 She's done it all and she has it all... except Americo's heart.
Ilaria's is the ultimate catch! She has the perfect upbringing and an impressive resume. She's strong and dedicated to her work so Americo knows he can depend on her when things inevitably get rough. It's a dangerous world out there and Americo needs someone with determination.
She just knows that she can make Americo happy and she's dying for everyone to see.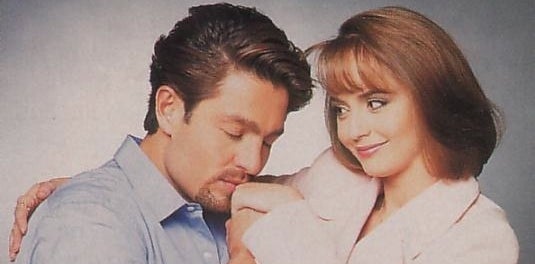 Americo knows she's perfect on paper but he just can't bring himself to fully commit. He can't even put his finger on it but there's a persistent feeling in the back of his head that he's just not 100% convinced he actually likes her.
Sure, she'll make a great wife and a fantastic mother, but is she the one?
He loves her but he's not in love with her and why won't she just let him read her emails?
3.
Ted Cruz es Teresita "La Canadiense" Cruz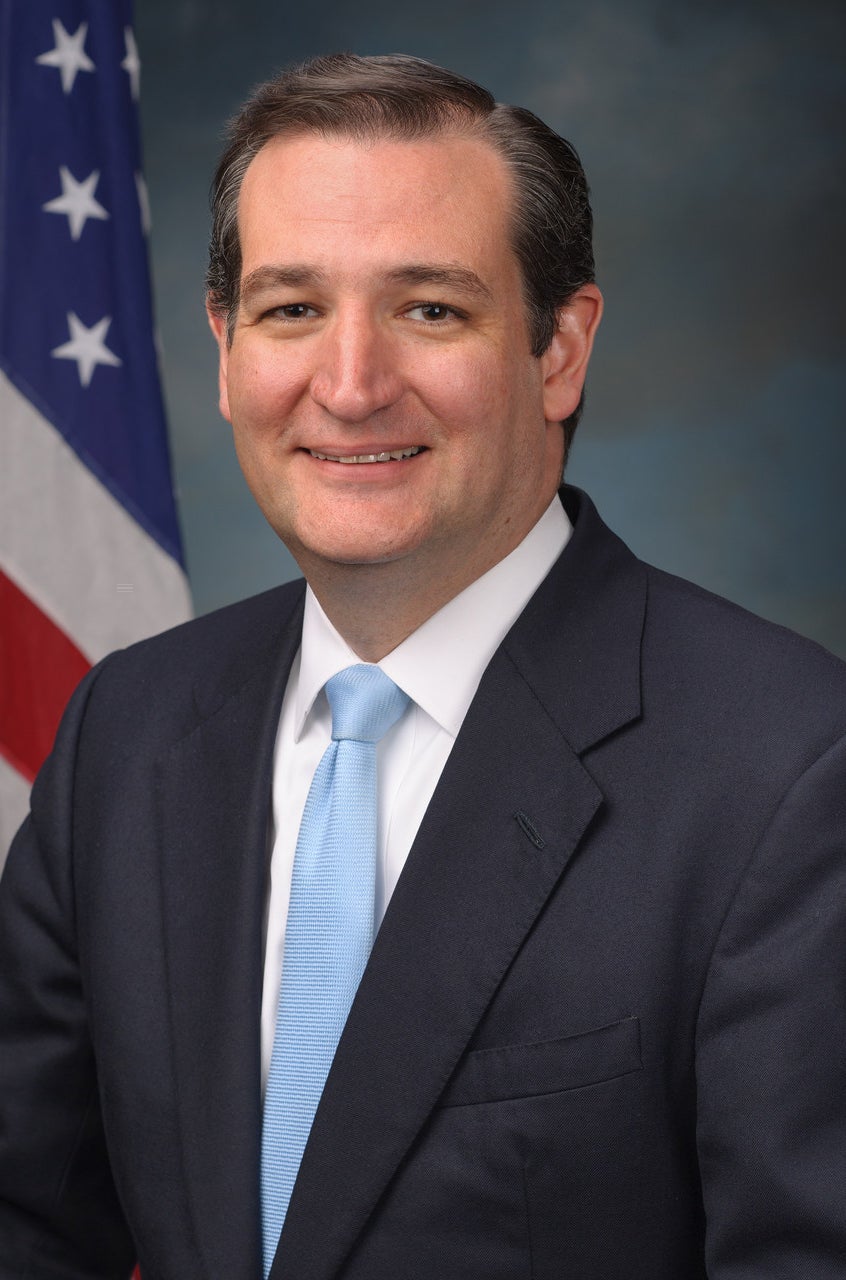 She's a hot mess diva pero si va a misa.
At first, Americo was really into Teresita. She's the kind of girl he always thought he would bring home to mamá. But the more he gets to know her, the less he likes her. Plus, he has caught her in more than one lie. Teresita and Doña Encabronada were in the same sorority and their fights over Americo have brought a lot of similarities to light.
Her odds aren't good but Americo hasn't quite completely eliminated her from the running. She goes to mass and abuelita just loves that.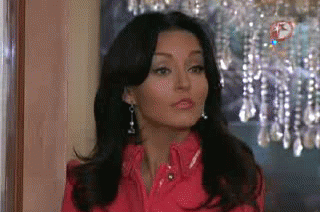 Her motives are suspect and Americo is beginning to think she only wants to get married to get a Green Card. She keeps dodging all the tough questions and
🚨 RED FLAG ALERT 🚨 she doesn't have any friends. She's burned a lot of bridges in her past and that is making Americo start to think she's a complete basket case.
She's cute but she's judgy and Americo has had it with her holier-than-thou attitude.
4.
Bernie Sanders es Bernarda la del Barrio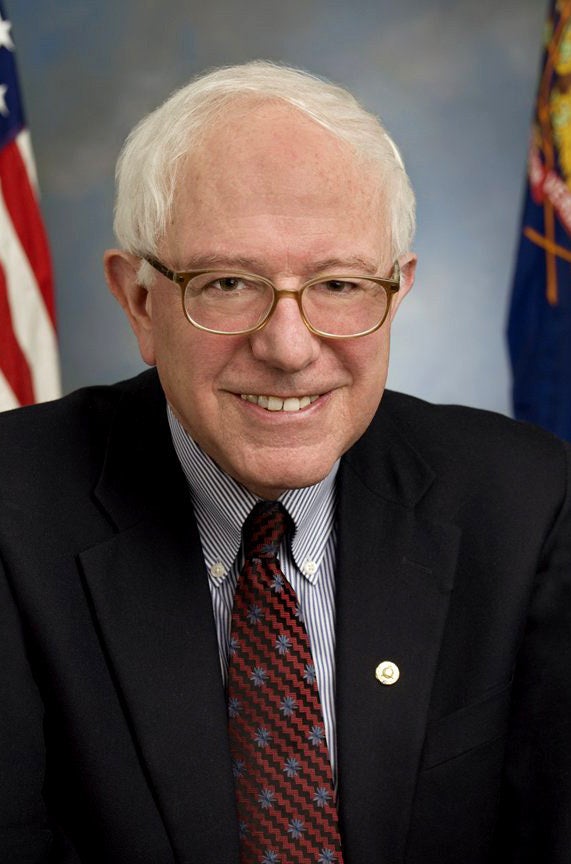 Boy meets girl. Boy dismisses girl. Girl gets crowd-funded makeover.
At first Americo dismissed Bernarda. After all, she was just a girl from el barrio working as a junior maid in his family's mansion. But Bernarda recently got a makeover and now Americo can't stop thinking about her!
Americo's family doesn't approve of Bernarda's humble upbringing. They think Americo needs someone who can handle the fast-paced life of the rich and famous. But she makes him feel young again and Americo can't resist her vivacious energy.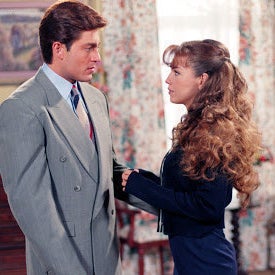 Bernarda has an insatiable need to fight the good fight. She's been an activist for every good cause imaginable and she inspires Americo in a way he didn't even know was possible. She's encouraging Americo to follow his dreams and for the first time ever he's starting to think they might be possible.
Bernarda has been focusing her activism on fighting the 1% and it's getting Americo's family scared and anxious. They're determined to end this relationship before she gives away his trust fund to charity.
Bernarda's started a movement and her progress is clashing with a threatened Doña Encabronada and her friends.
5.
John Kasich es Juana Kasi LaOlvidaba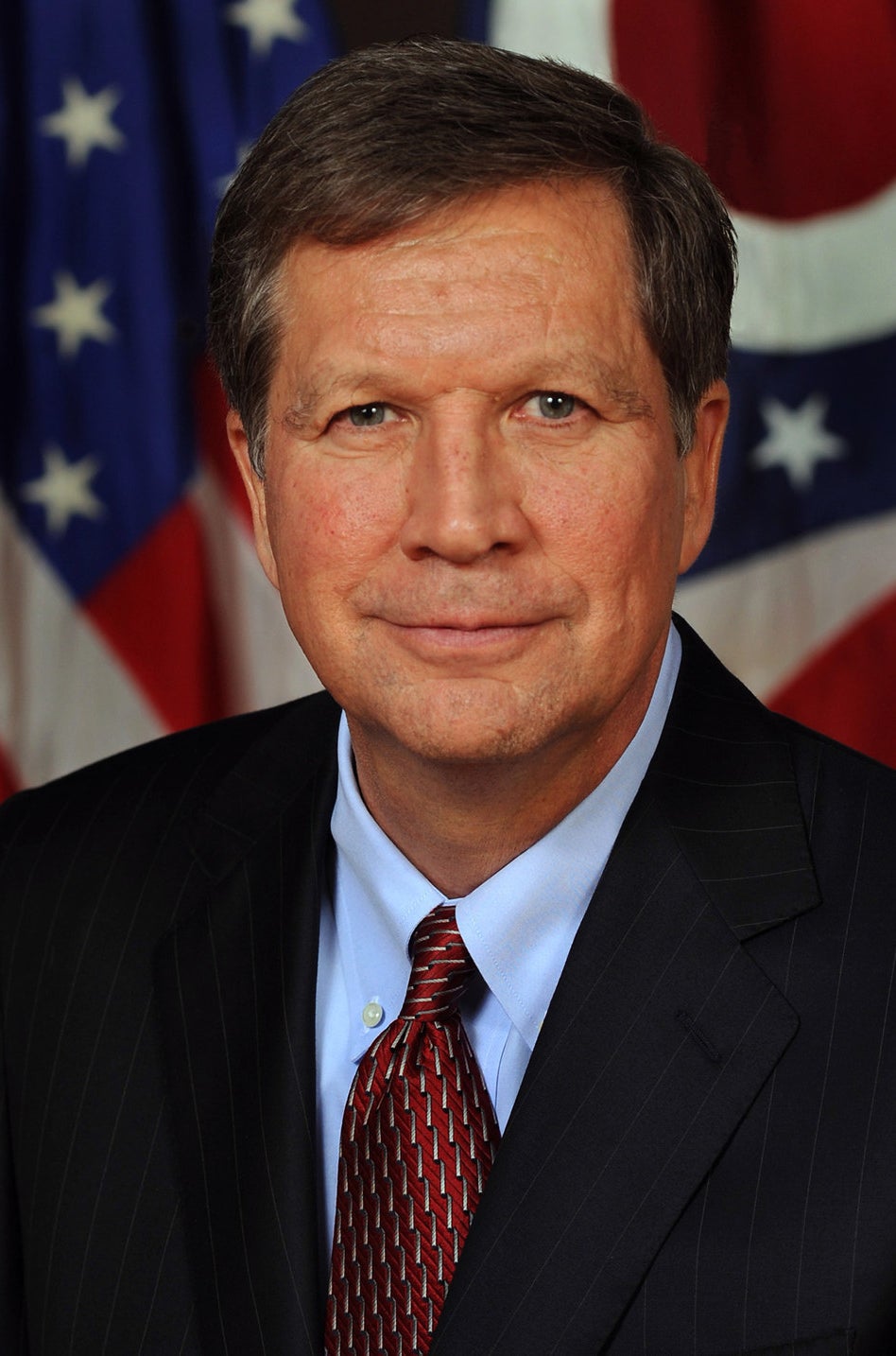 No more Mrs. Niña Nice.
Juana has been a good girl all her life and she's always taken pride in her morals. But Americo is being an idiot and she can't believe he is even considering getting hitched to Doña Encabronada or La Canadiense. Something has to be done and Juana is gonna be the one to do it.
She knows she's too old for Americo and frankly doesn't care that he's not even interested. Where there is a will there is a way and she's not giving up without a fight. If she can just find a way to get rid of the competition, she knows she can maneuver her way into Americo's heart.
Americo quit playing. One way or another, Juana's gonna make you love her.
It's time to decide Americo. Who's it gonna be? Don't just stand there and watch...