It was a lovely morning in October, and I was in Vienna, VA visiting my lovely aunts with my mother. We were taking the metro in to downtown DC. My Aunt Shari, in her regular fashion, came downstairs with the Empire Carpet Bobblehead, hereon known as EM (short for Empire Man). The adventures that ensued are documented below.
Meet EM, he loves Bacon for breakfast.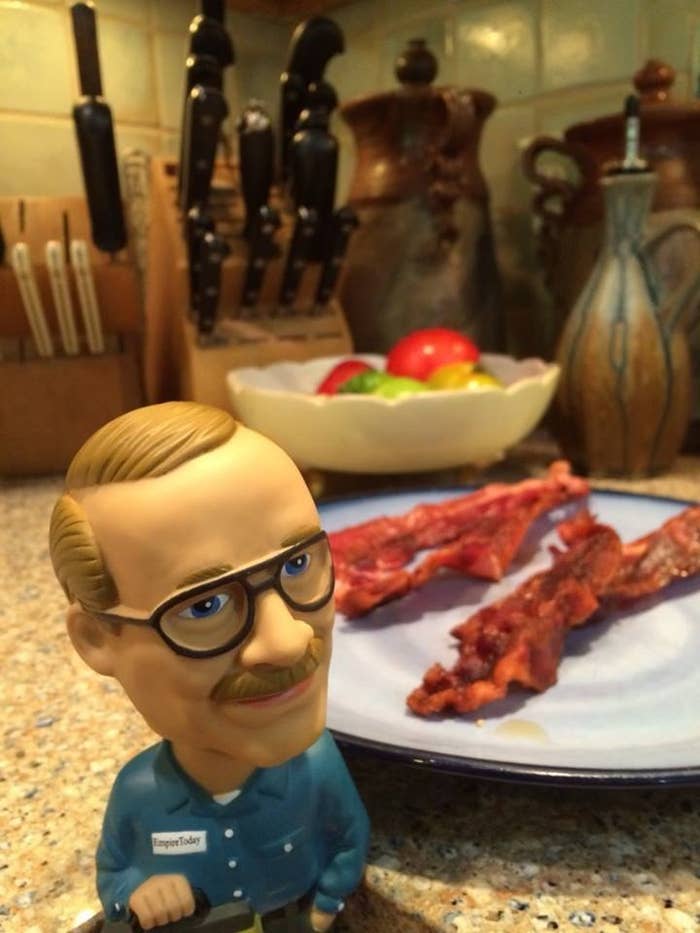 Arlene and EM, before we depart on our grand DC adventure.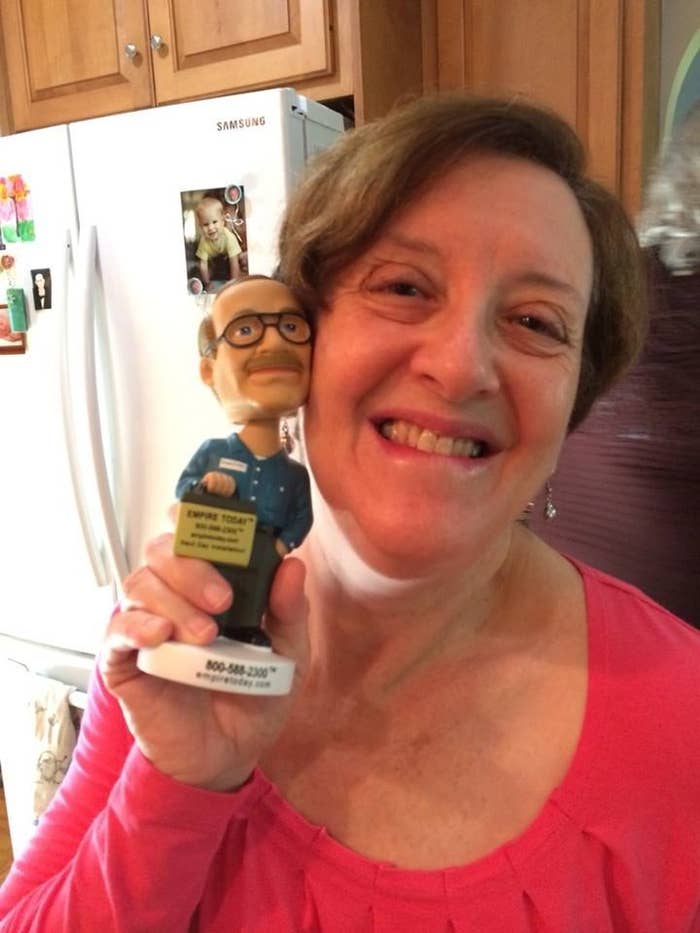 We've arrived at the Dunn Loring Metro Station!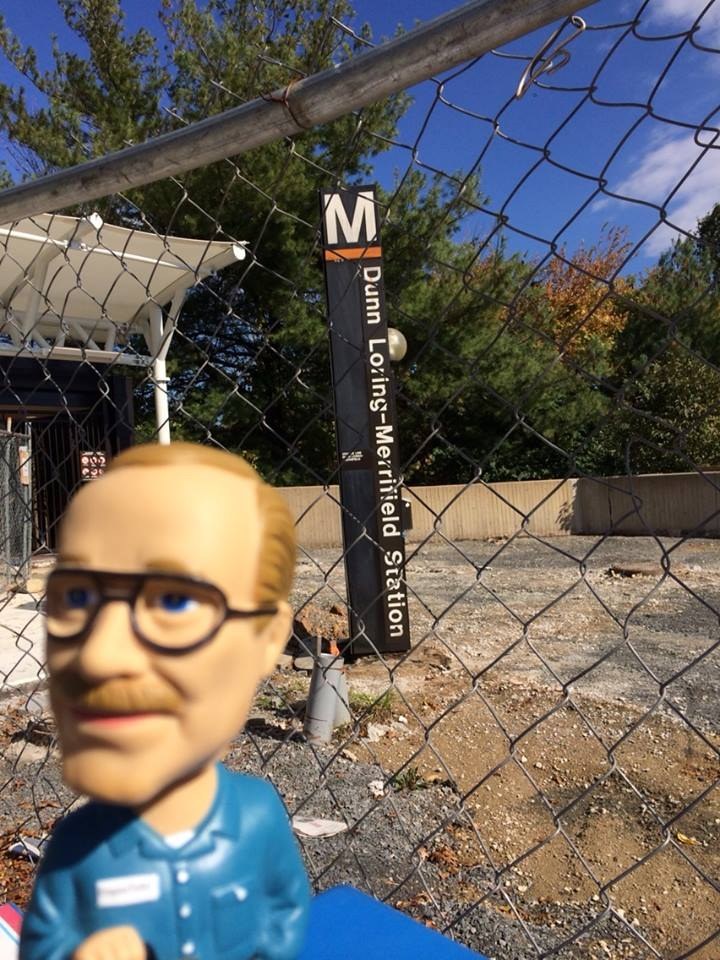 EM reminds us of the rules.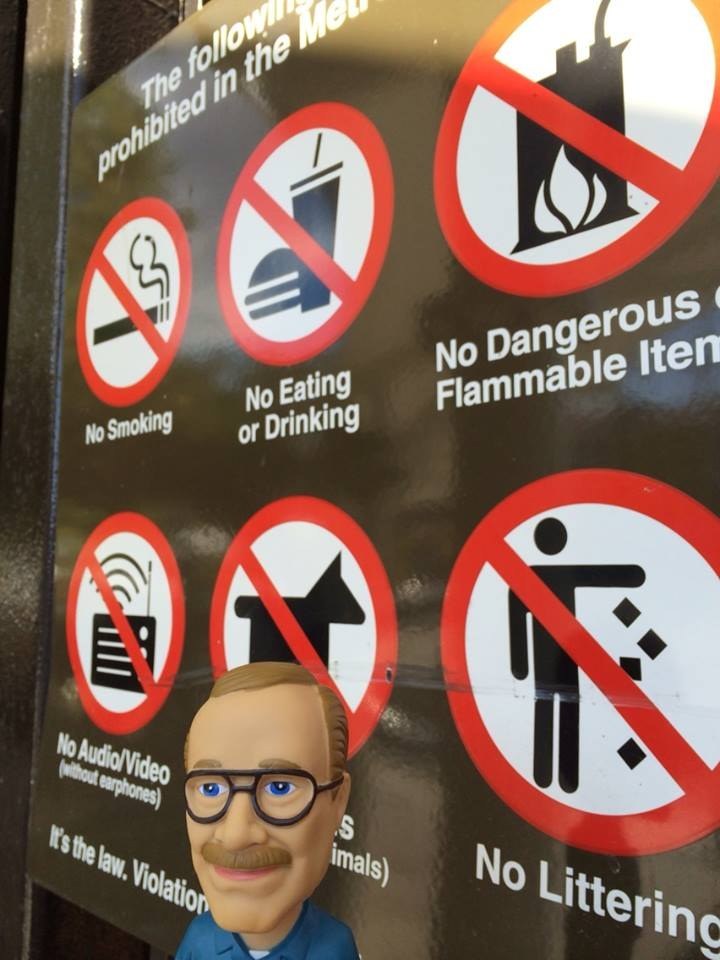 EM and I ride the metro together.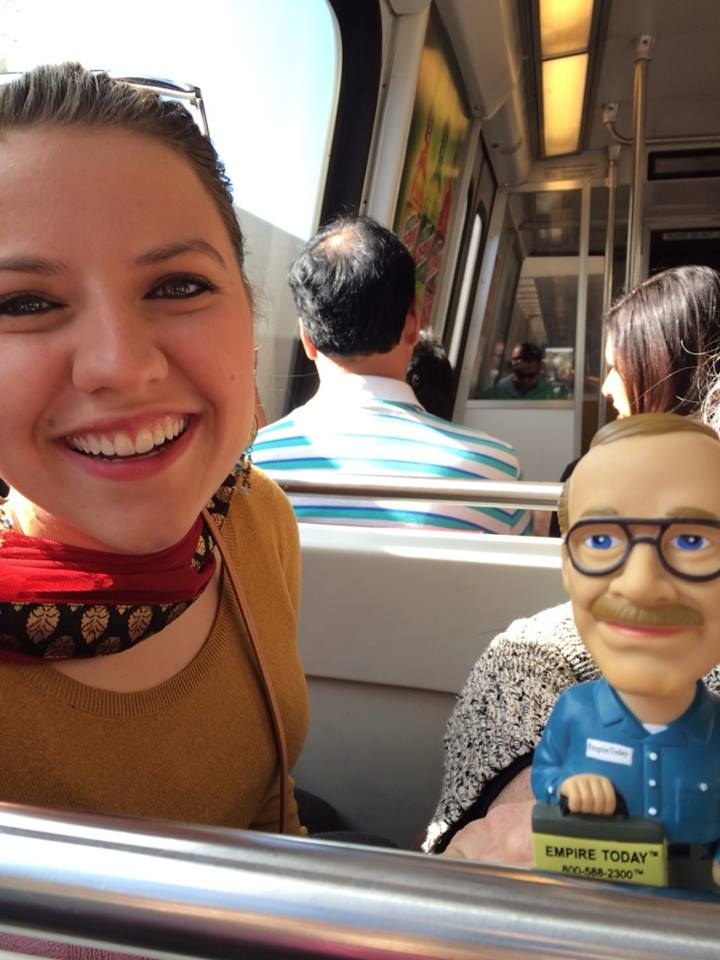 We made it! Shari, EM, Arlene, and I ride the up escalator.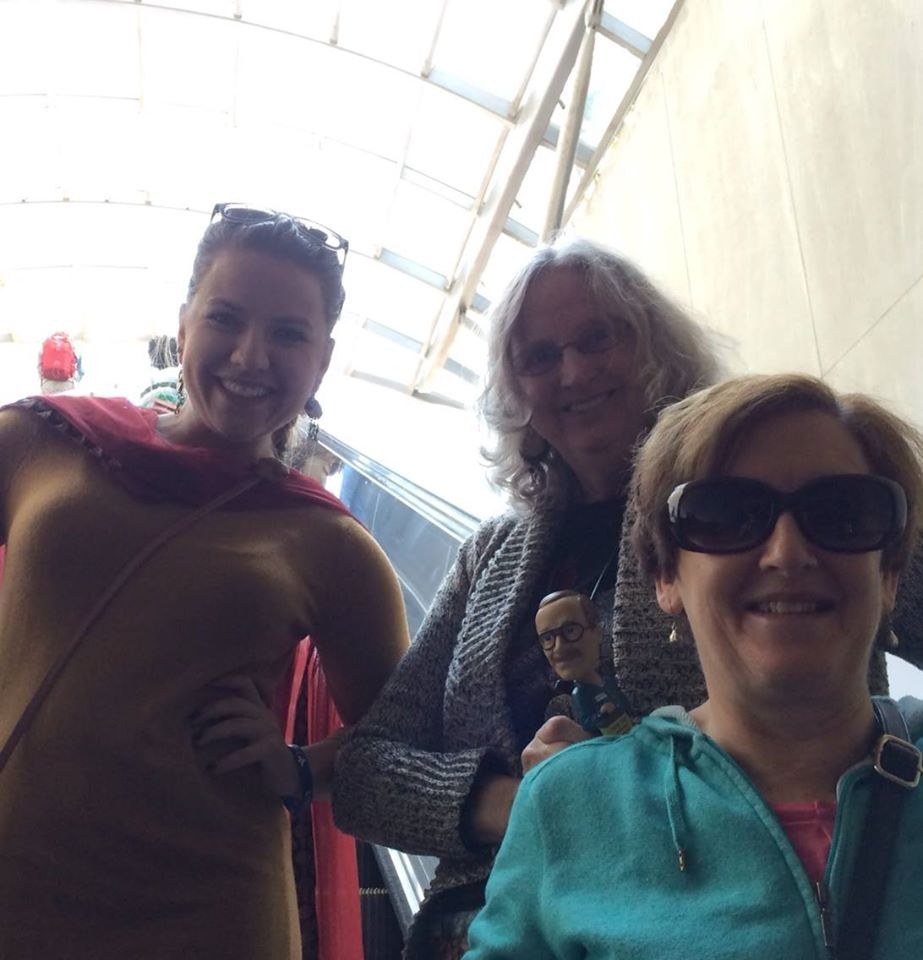 EM's first college visit, George Washington University.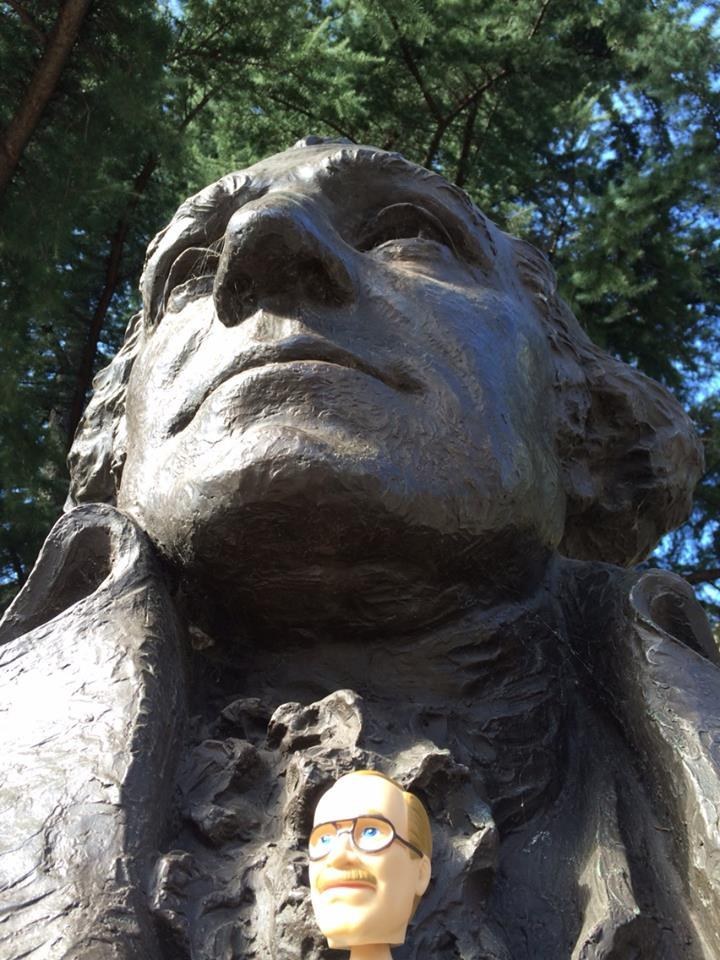 EM, my mother, Arlene, and I visit the State Department. The trip is getting exciting.
EM remind us that it's better safe than sorry!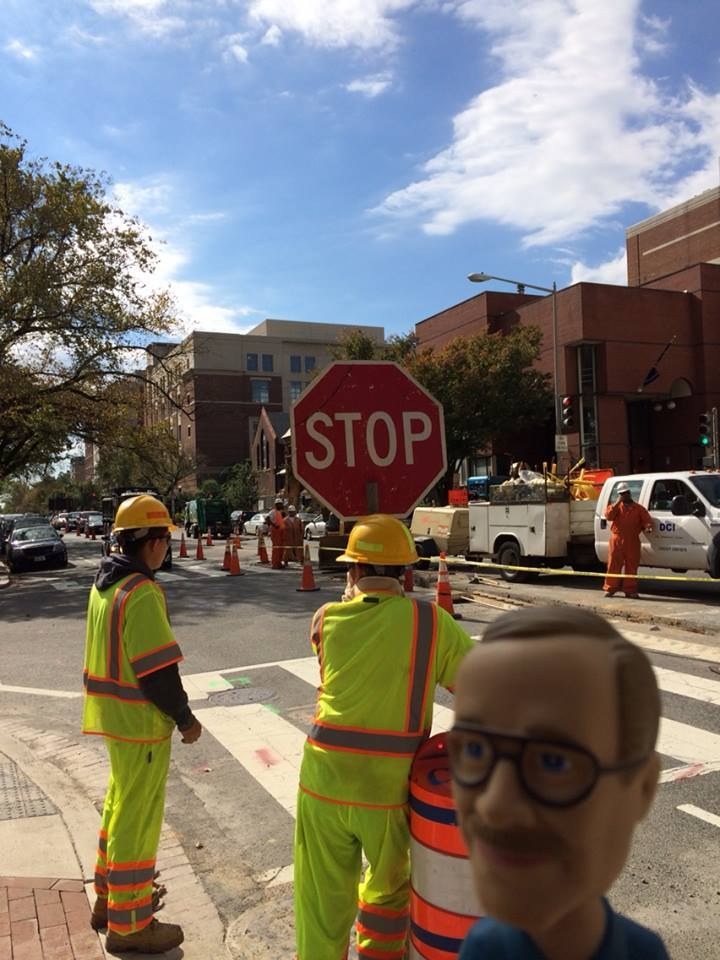 On the bridge with EM, the Washington Monument in the background.
A peace sign at the peace sign with EM.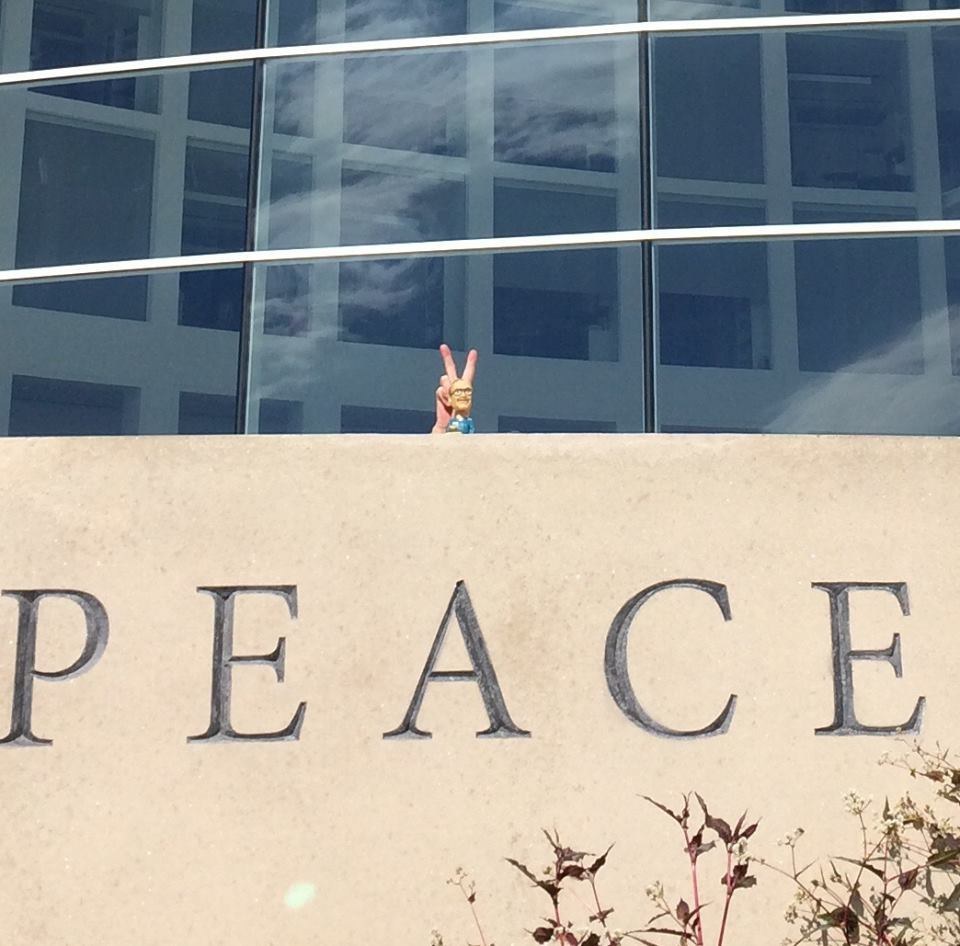 EM got to visit Einstein, and climb on his lap!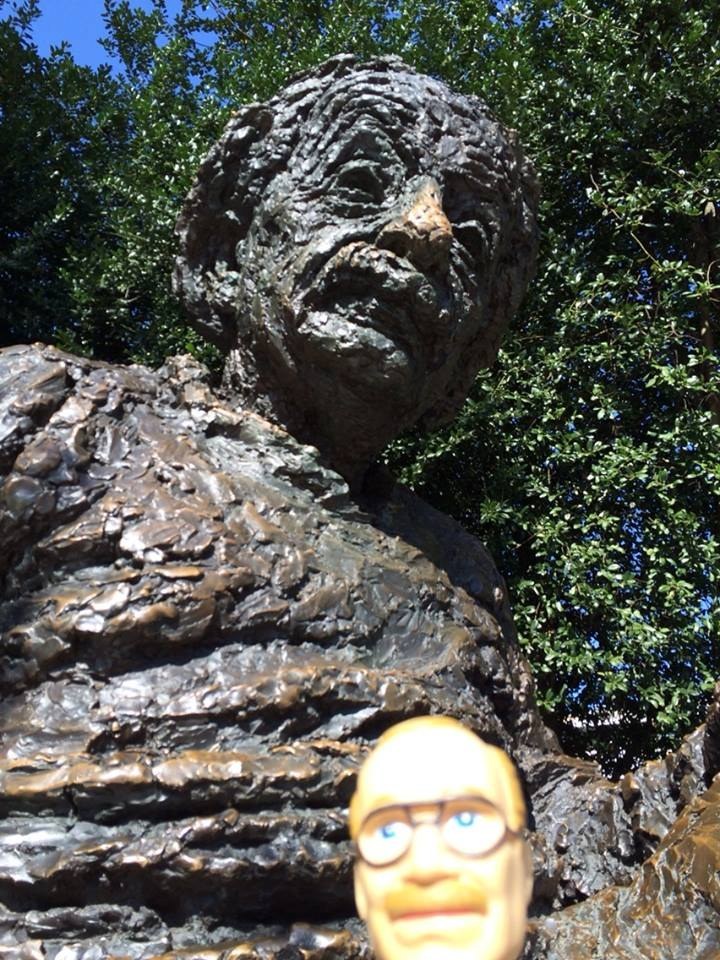 EM makes friends with everyone, including your friendly DC officer.
PHOTOBOMB!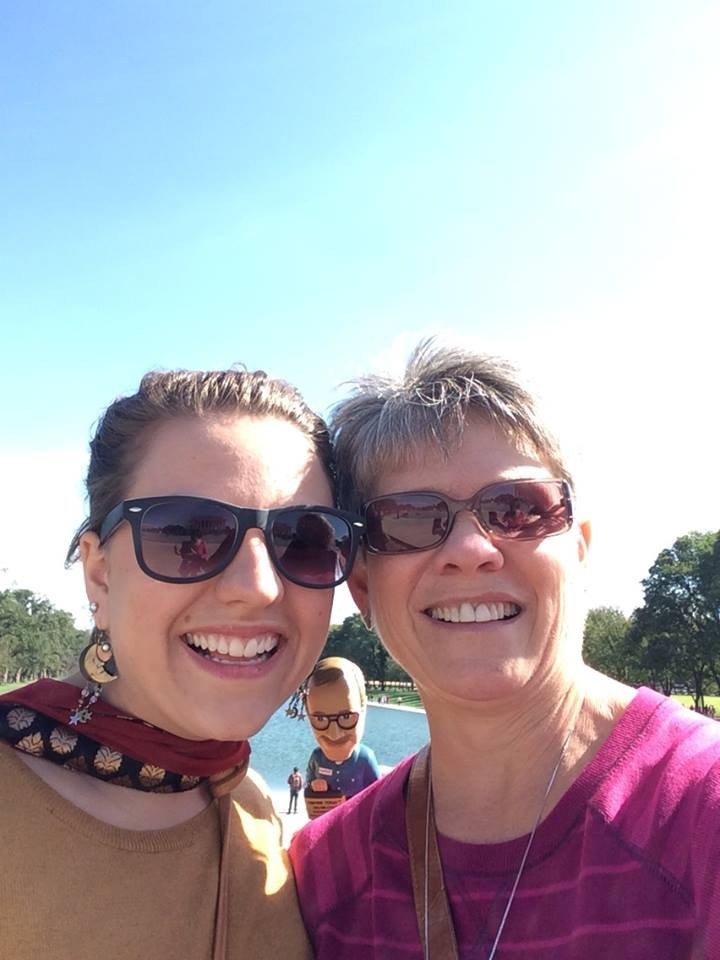 EM wanted a larger view in this shot of the reflection pool and Washington Monument.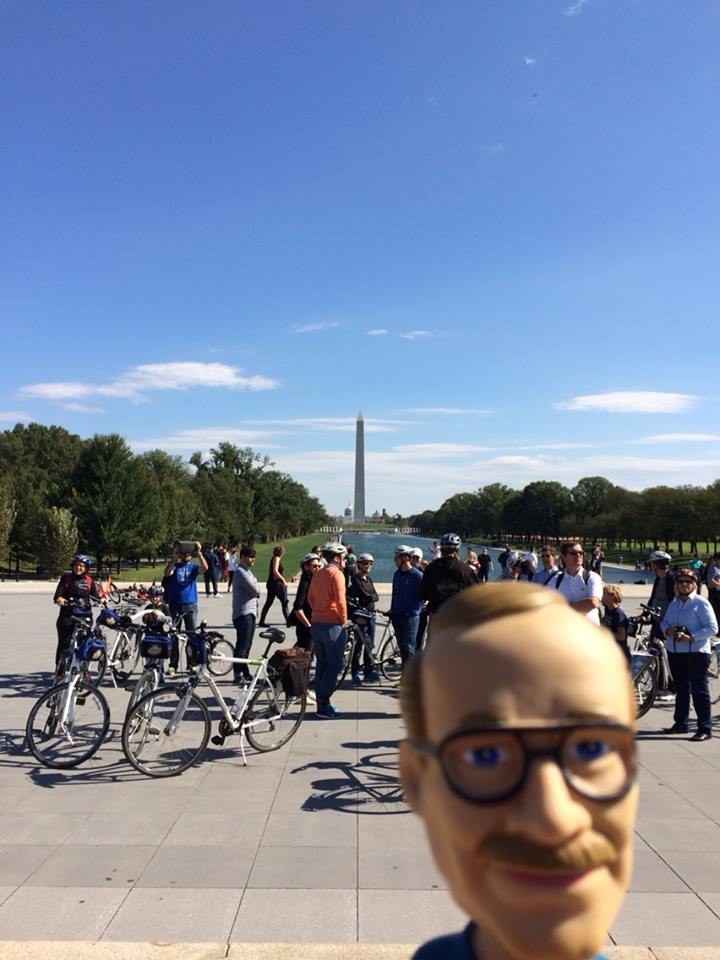 EM's about to meet Abe.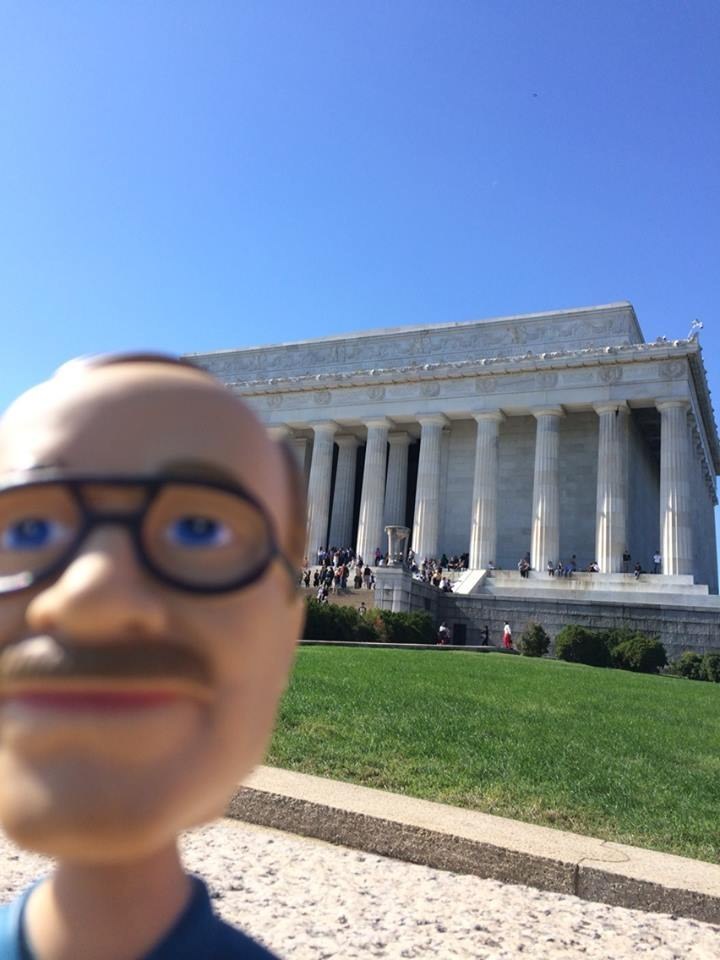 EM, meet Abe.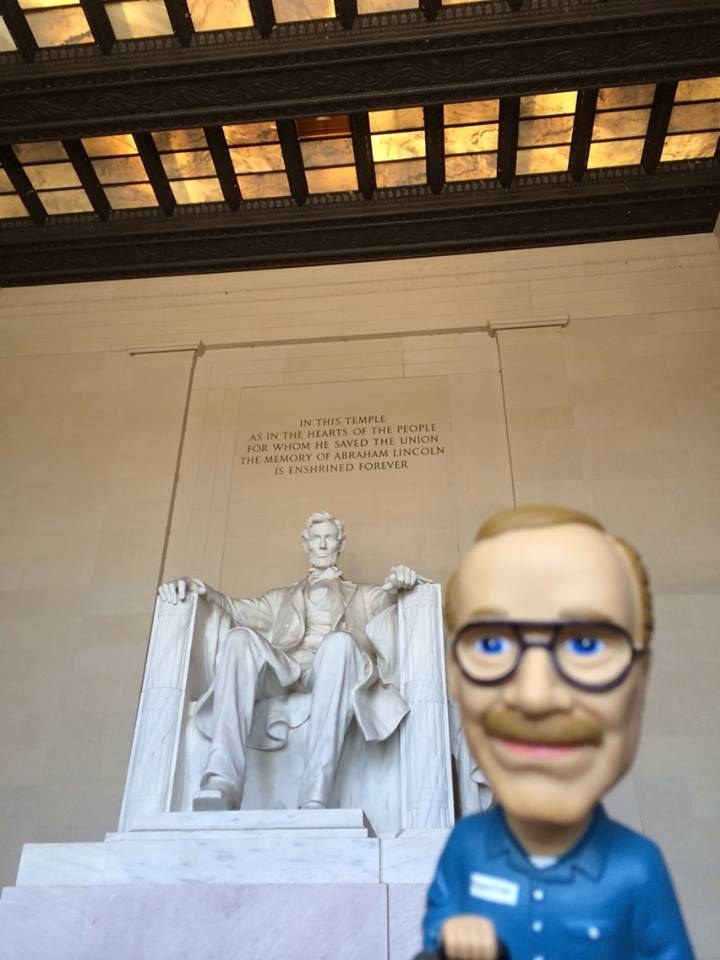 The new MLK memorial, EM was impressed.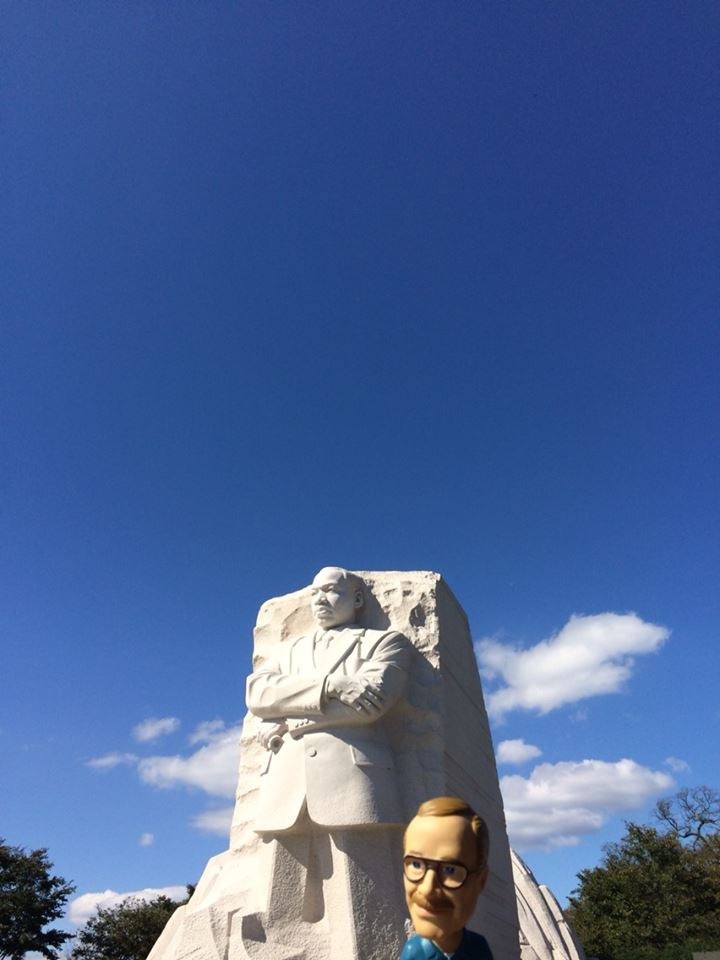 EM looks to the Jefferson Memorial.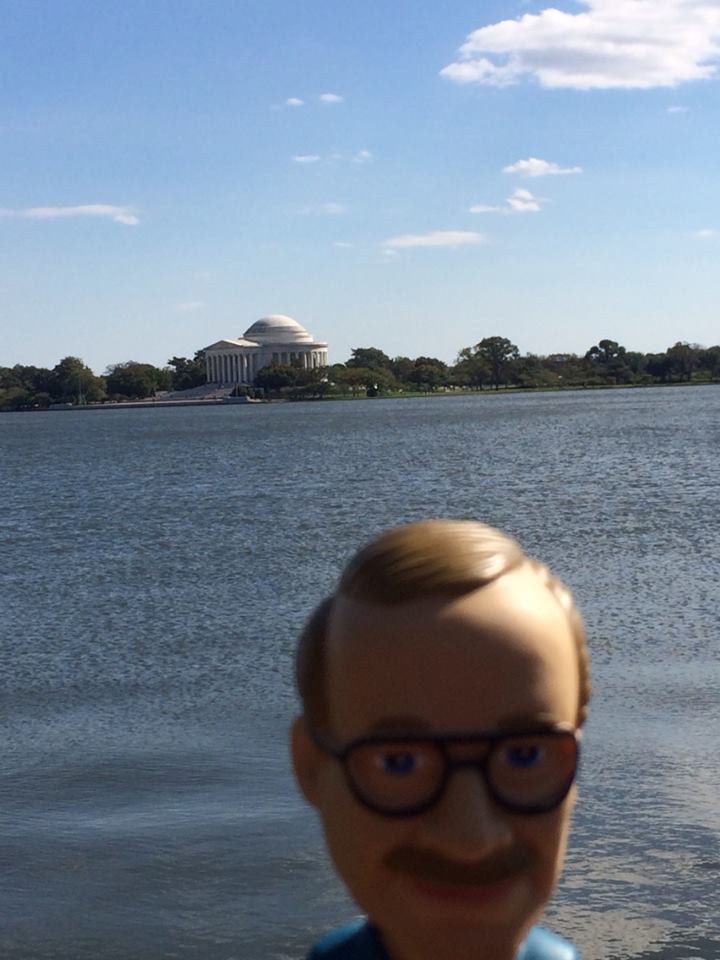 Next, EM discovered the World War II Memorial.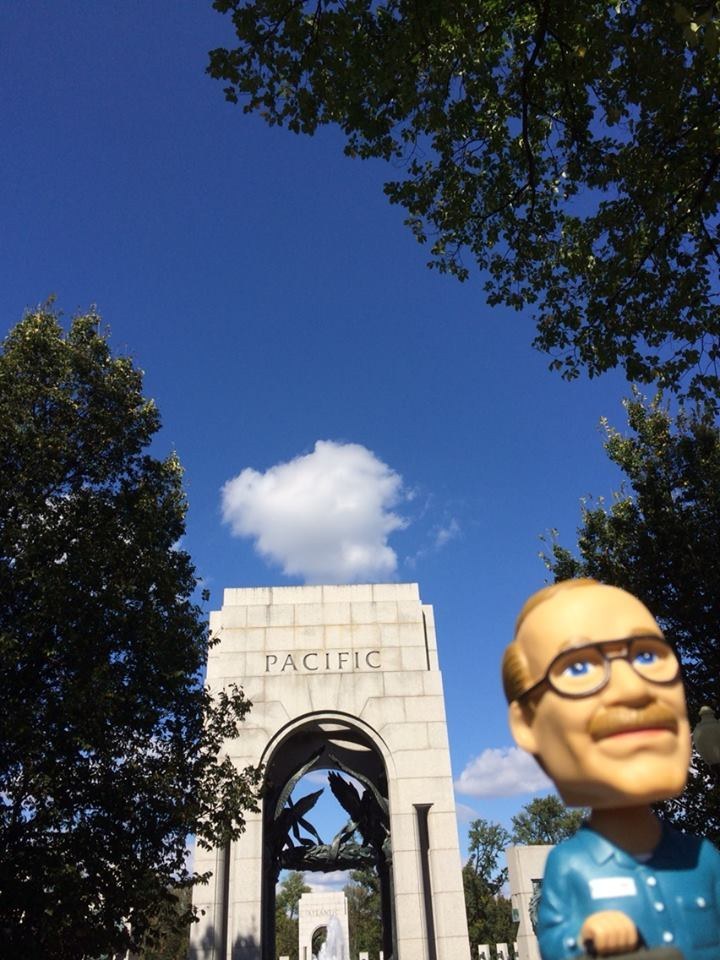 The winner of the EM lookalike contest.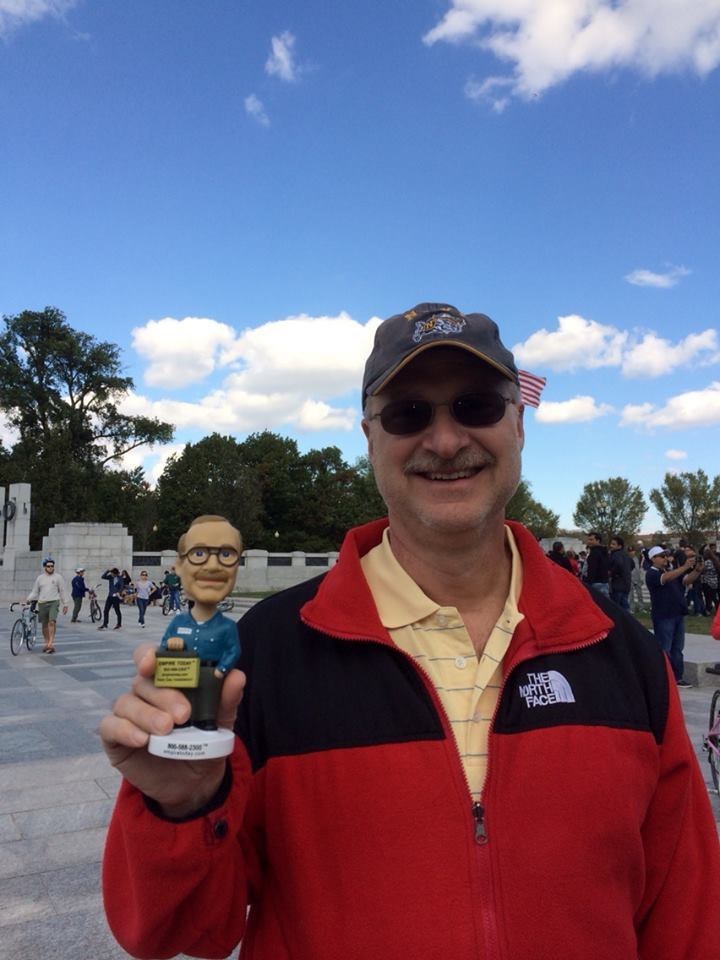 We tried to cross the street.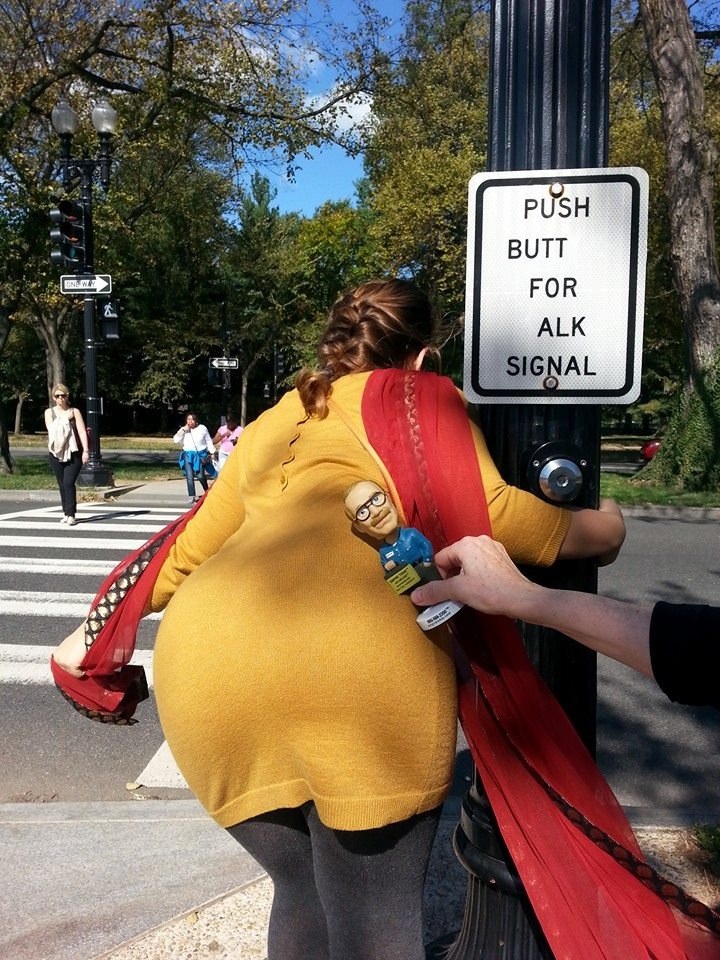 Then, things got phallic.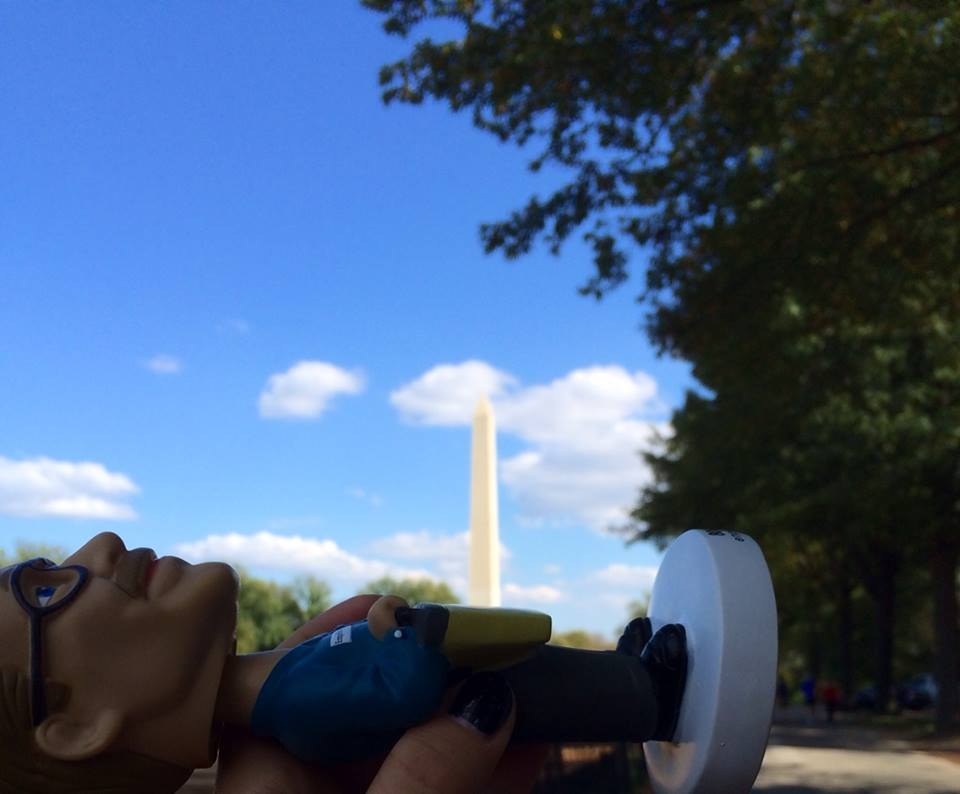 EM photobombed this dude.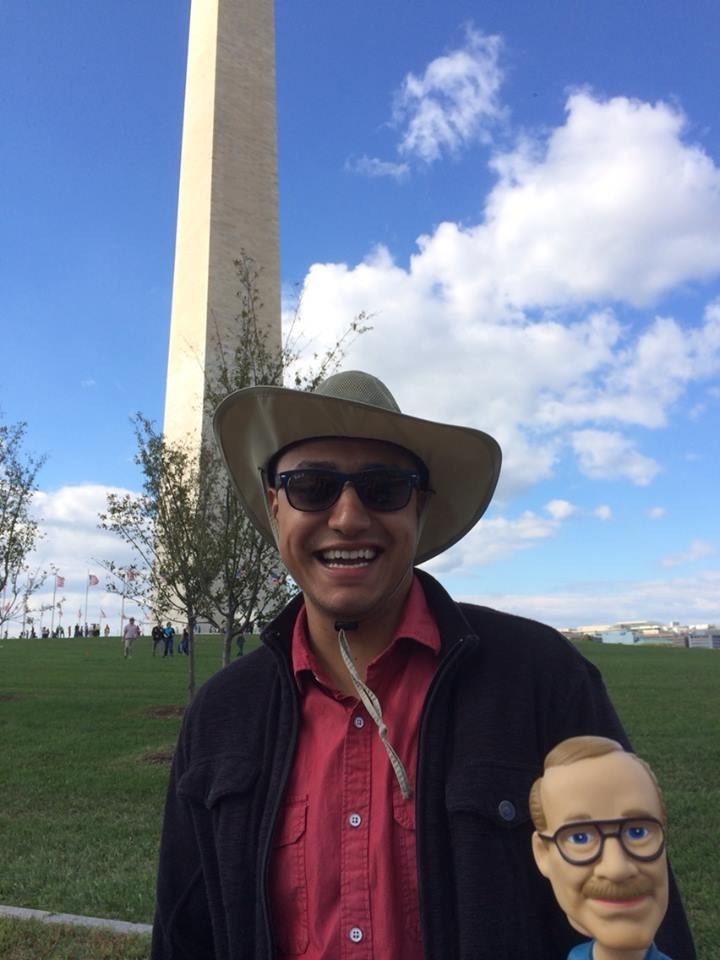 It's not really a trip to DC until you visit a food truck!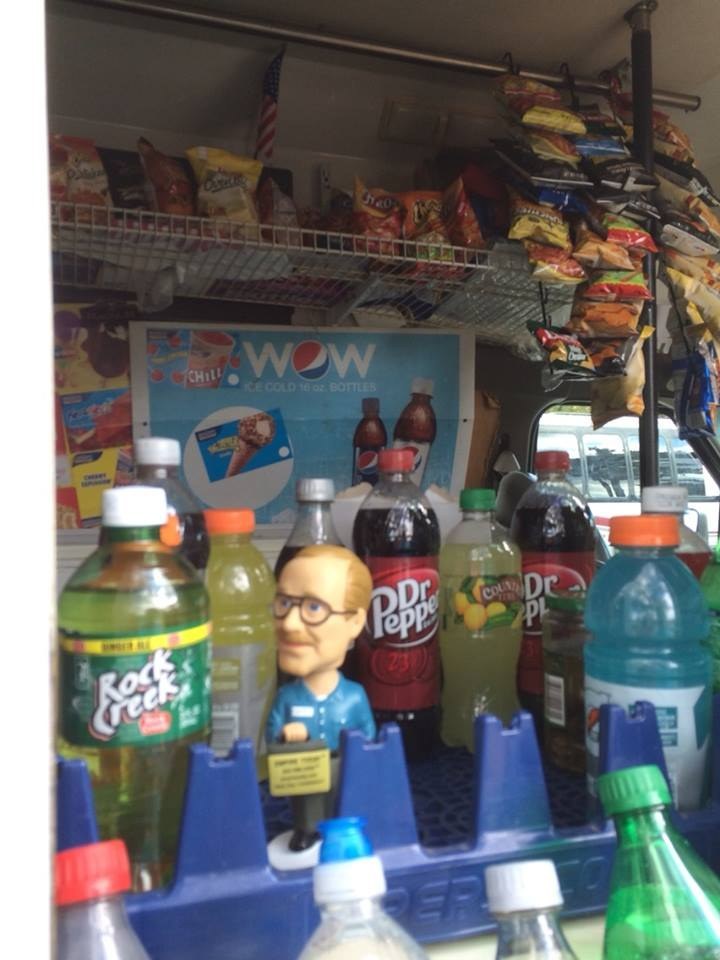 We're heading home.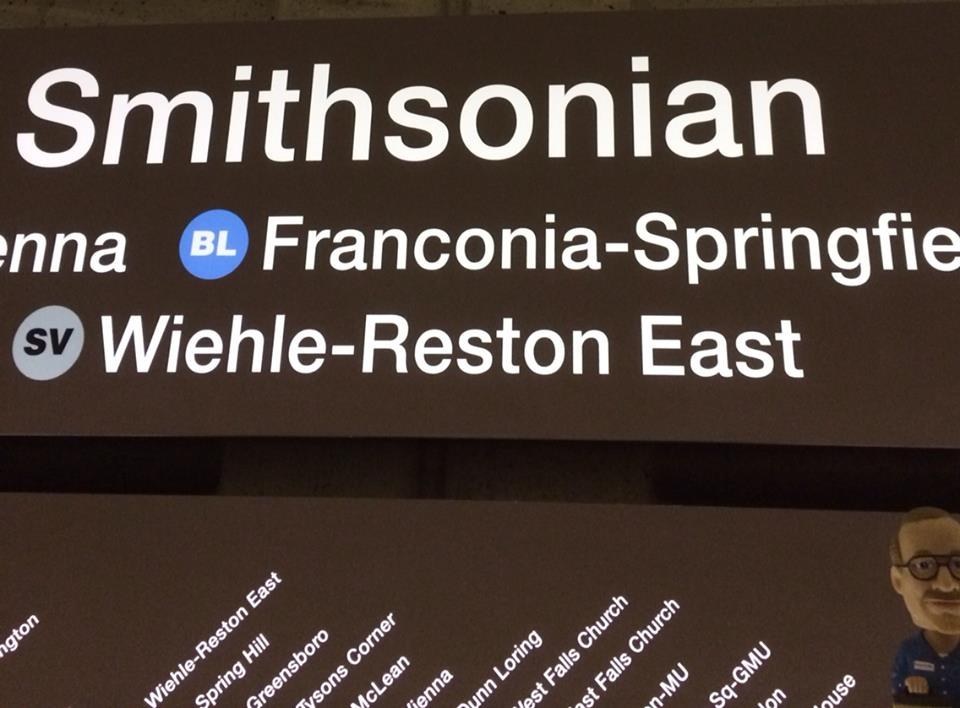 A glamour shot of EM in the metro.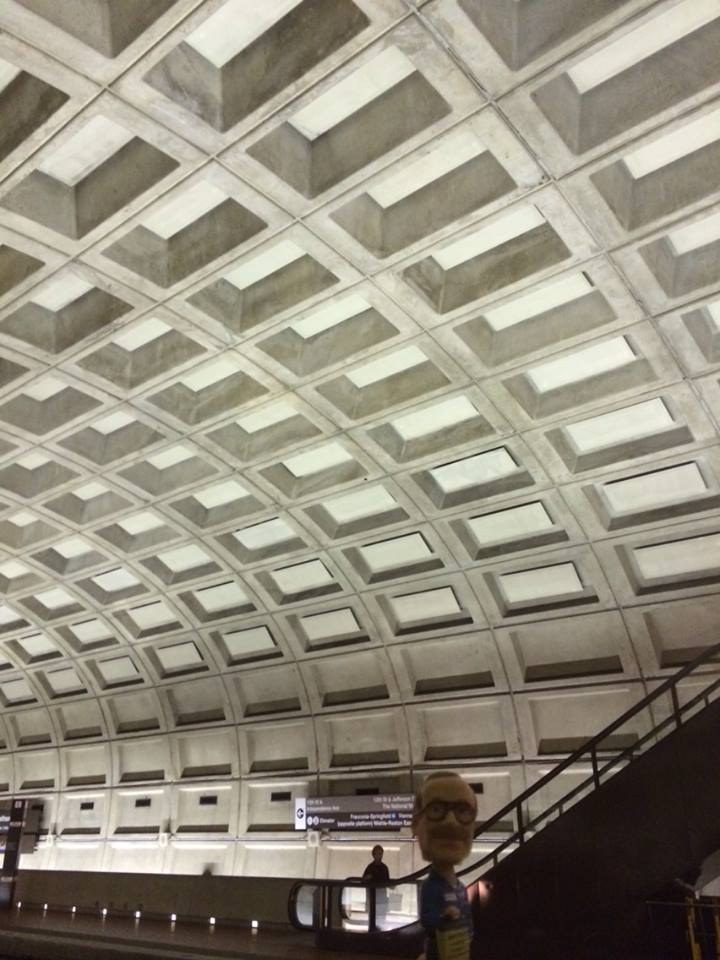 EM found some Empire apples in the metro car... what a strange coincidence.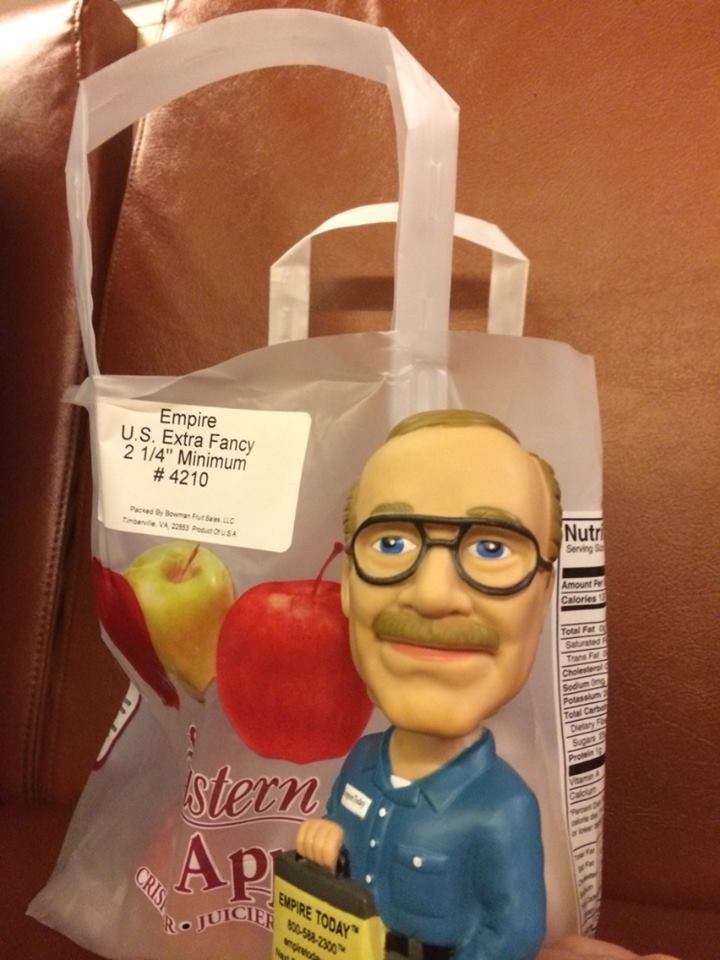 Sadly, our day with EM ended in tragedy. He's recovering well, stay tuned!