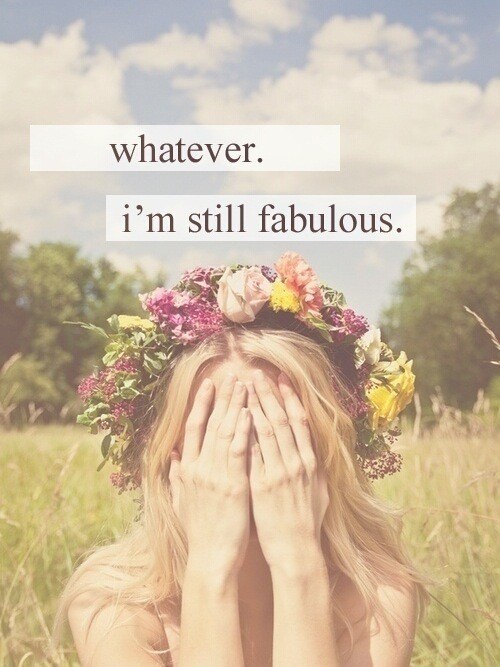 I want to hang out with my girl friend's any time I want. Not only when you are hanging out with the boys. I want to go out and do what I want when I want. I'm a young woman in my twenties and no one is going to try to control me. I'm aware I'm in a relationship and I wouldn't disrespect you. But you telling me what I can and can't do just makes me want to leave you home more often.
I want to spend my money on what I want when I want. I don't need someone judging me or telling me what I can do with what's mine. We're supposed to be equals, remember?
I want respect. You don't have to agree with me, but you do have to respect me. I want someone who listens to what I have to say. To spend hours in a conversation. To understand each other.
In 2015, I am going to be selfish and have lots of "me" time. I'm going to devote my time to my family and friends. Not think twice about the time wasted in 2014 and before. I'm going to focus on my career. I'm going to read more. Travel more. Drink more wine. Stand up for myself more. Volunteer more. And most importantly, be a better person then I was in 2014.
This post was created by a member of BuzzFeed Community, where anyone can post awesome lists and creations.
Learn more
or
post your buzz!