This is the cast of Hamilton.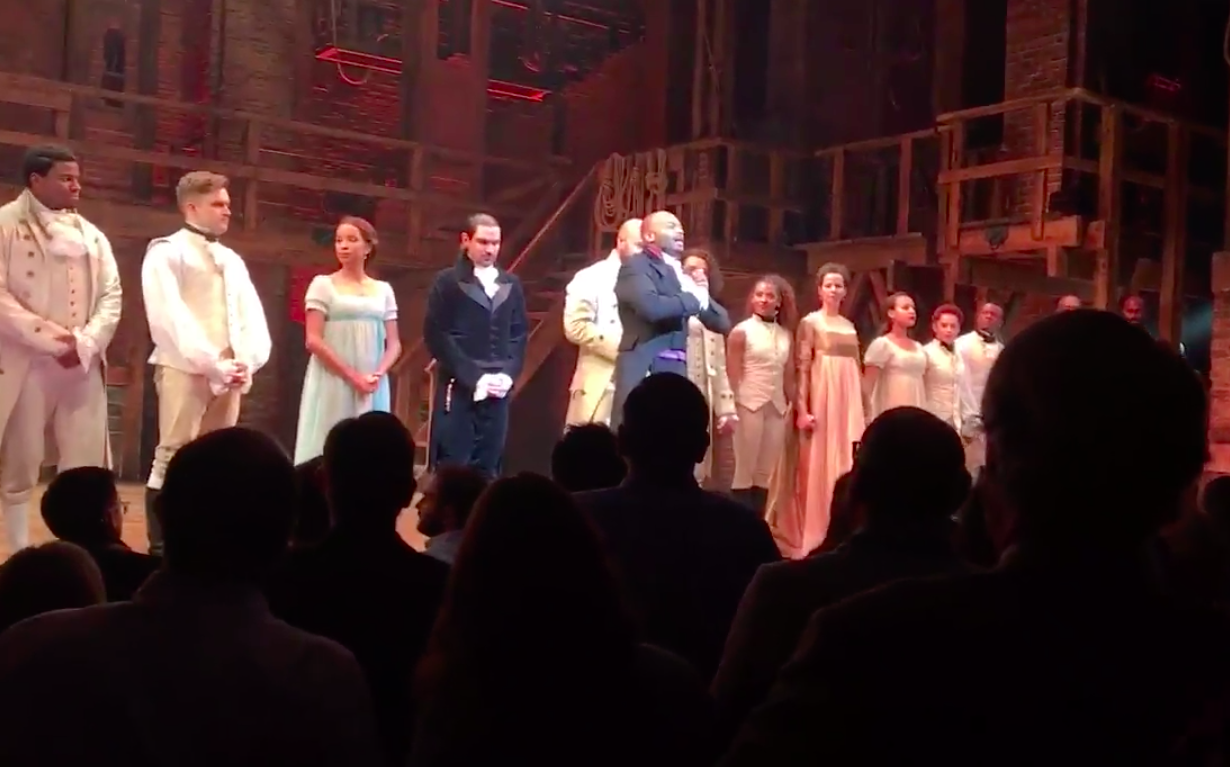 And this is the Hamilton Theatre, the oldest musical theatre company in Hamilton, Ontario, Canada.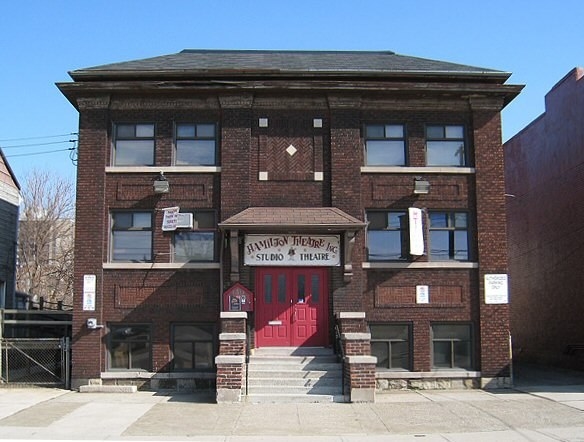 Unfortunately for the Canadians, over the weekend many Trump supporters mistook the company's @HamiltonTheatre Twitter account for that of the Broadway musical, which is @HamiltonMusical.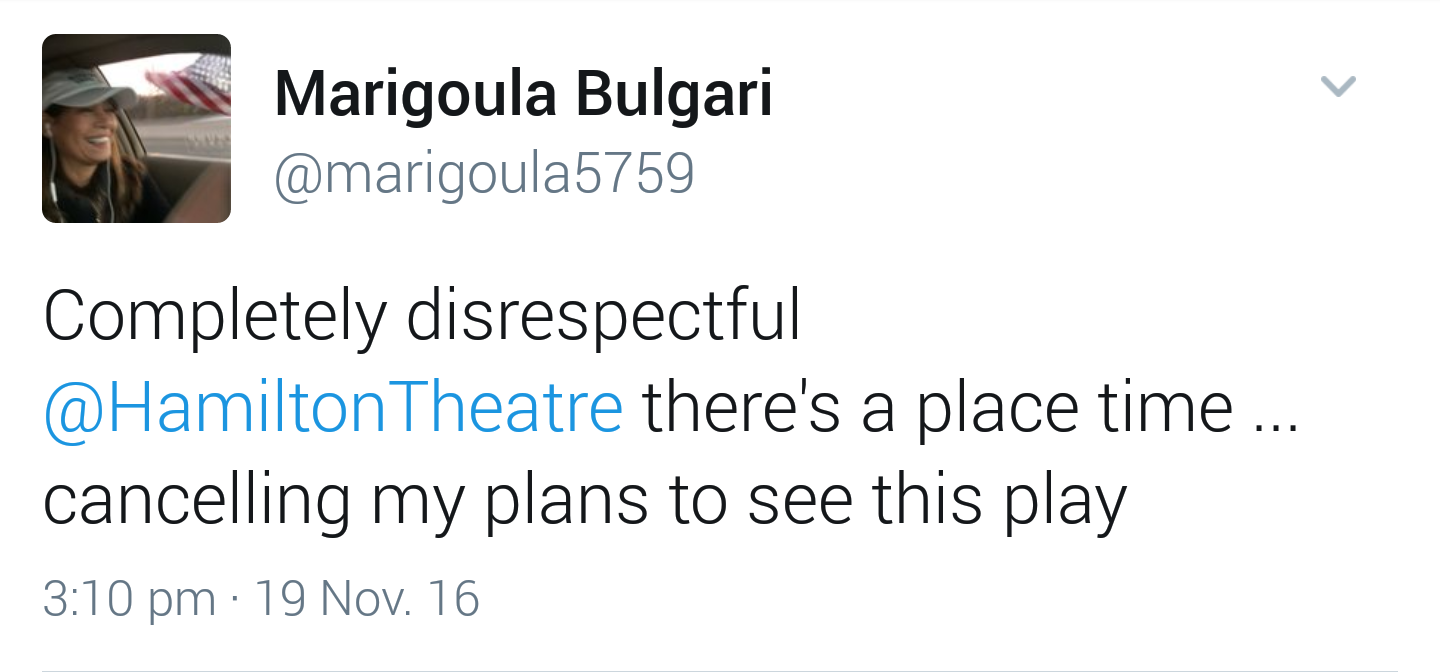 "As I'm going through the tweets and investigating, I realize they're referring to Hamilton the Broadway musical and not us," Leonard said.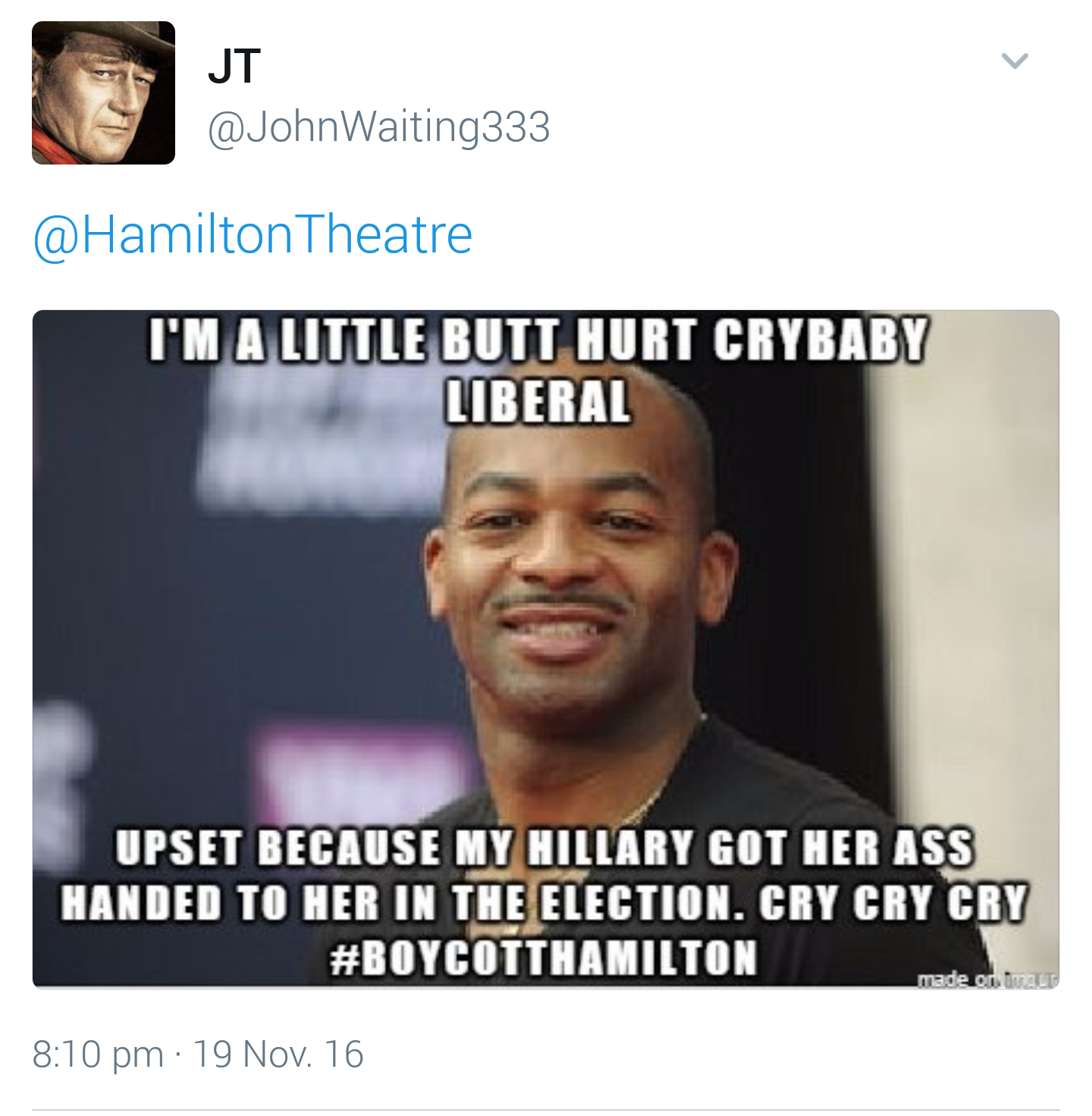 Even some Canadians confused the two Hamilton accounts.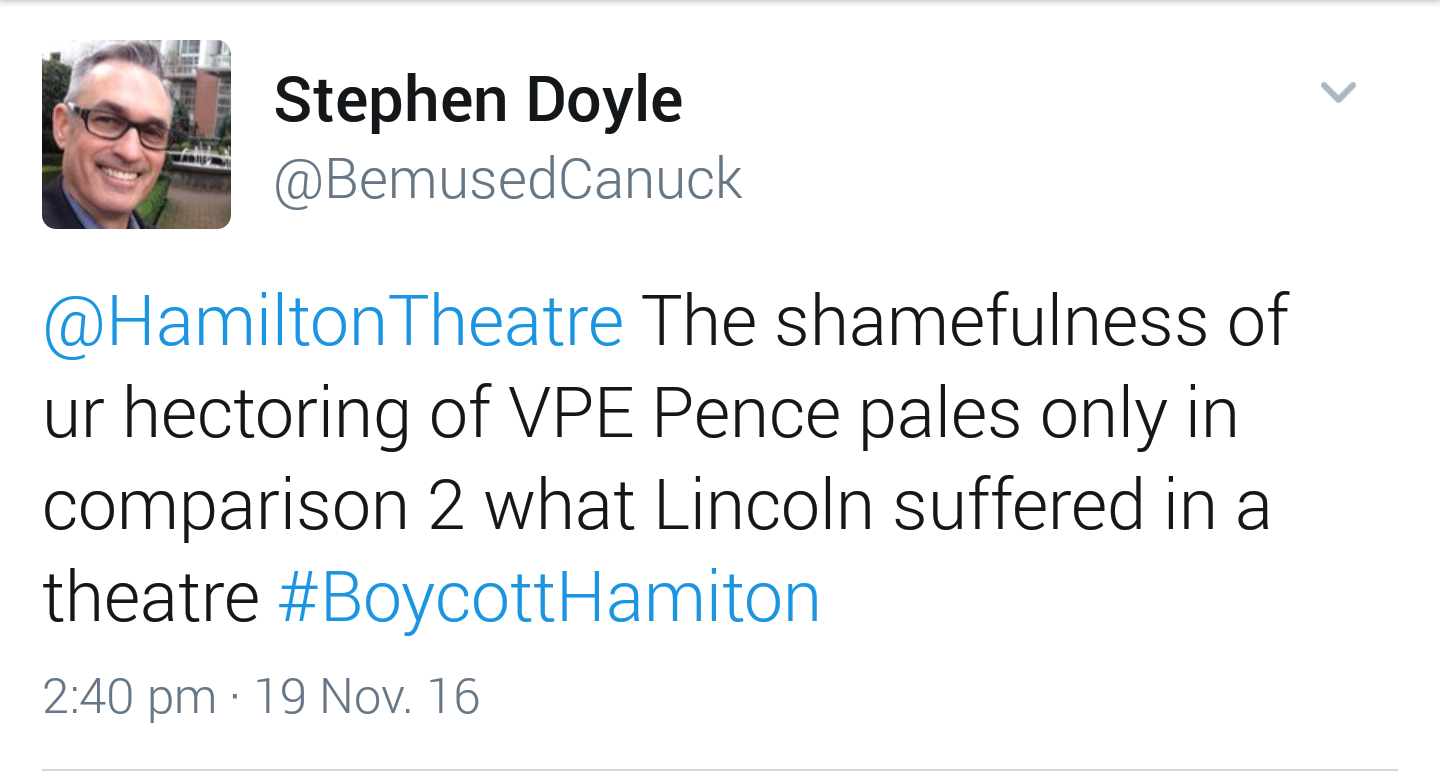 The angry tweets continued coming in for much of the weekend, Leonard said.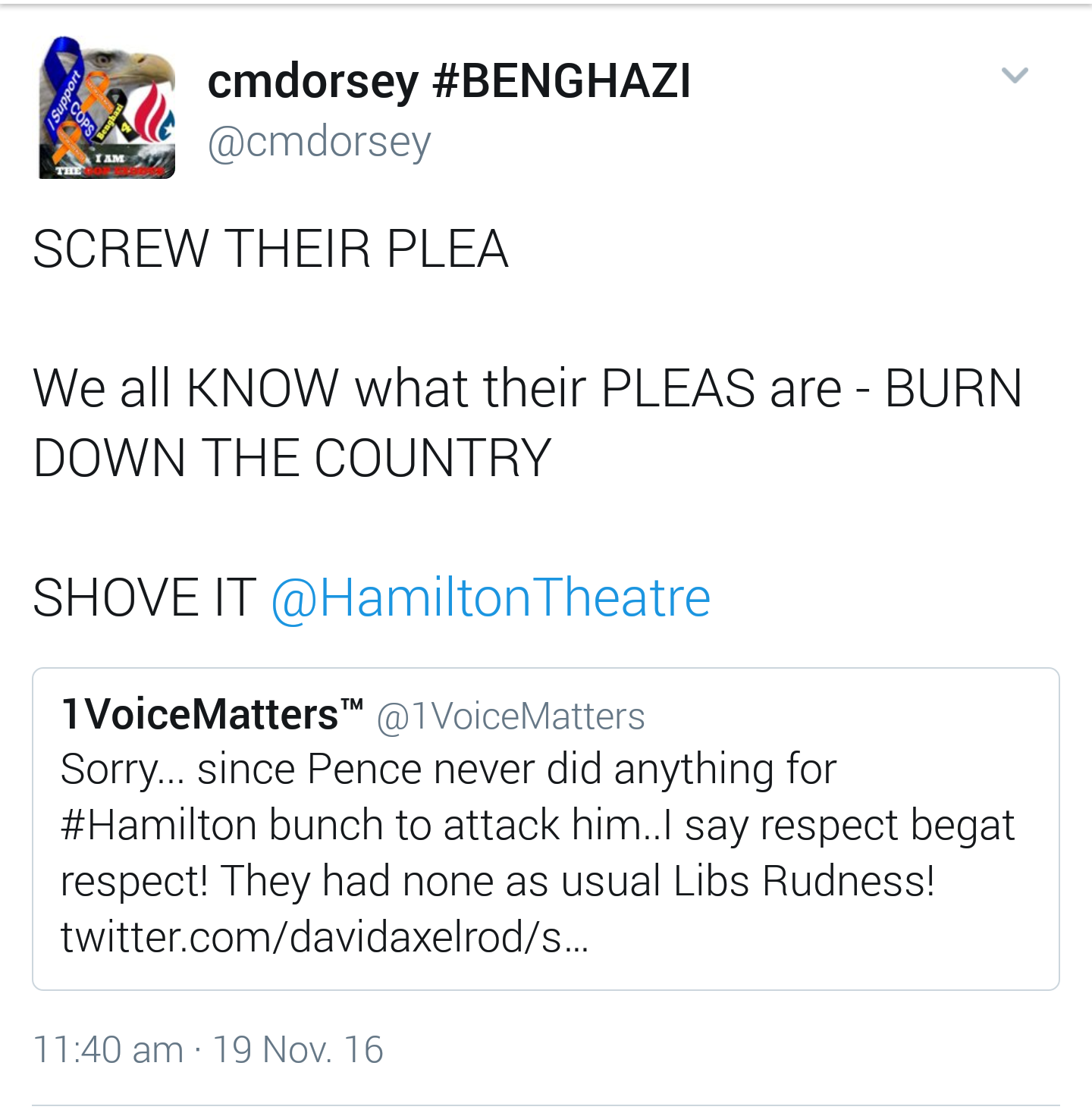 Ishmael N. Daro is a reporter for BuzzFeed News and is based in Toronto. PGP fingerprint: 5A1D 9099 3497 DA4B
Contact Ishmael N. Daro at ishmael.daro@buzzfeed.com.
Got a confidential tip? Submit it here.