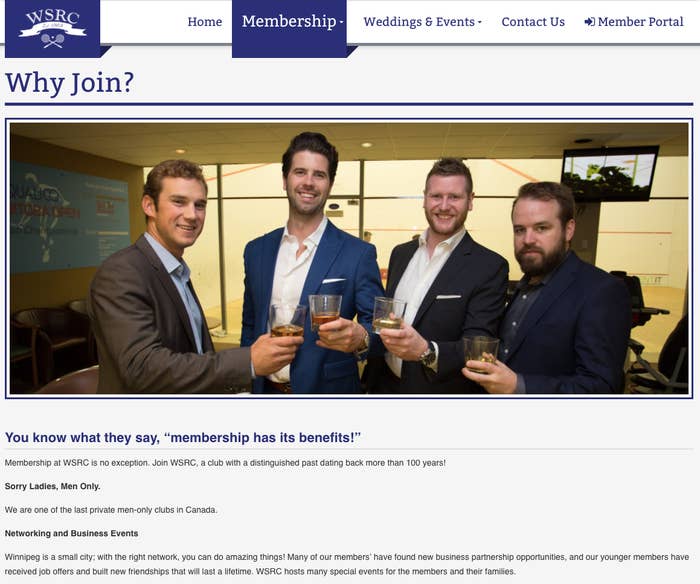 People in Winnipeg are calling out a private club for not allowing any women as members. The club even boasted on its website until recently that it is "one of the last private men-only clubs" left in the country.
"Winnipeg is a small city; with the right network, you can do amazing things!" the website of the Winnipeg Squash and Racquet Club said under a photo of four smiling men in suits, with drinks in their hands.

"Many of our members have found new business partnership opportunities, and our younger members have received job offers and built new friendships that will last a lifetime."
Before the club removed the language from its website, it said: "Sorry Ladies, Men Only."
Jodi Moskal is an electrician and former chair of the Winnipeg chamber of commerce who brought attention to the club's policy on Twitter, saying it would cost women valuable job opportunities.
She said she was researching the history of private clubs in Manitoba for an upcoming speech when she learned that the WSRC continues to exclude women.
"It's 2018," Moskal told the Canadian Press. "I don't need my husband's permission to get a credit card anymore.
Moskal said the problem wasn't a men-only gym, but that the club promotes itself as a place for career advancement.

Other people are applauding Moskal for speaking out, and calling on the club to get with the times.
The WSRC did not immediately respond to a BuzzFeed Canada request for comment. In a statement to CTV News, the club's board of directors said it was aware that "some concern has been expressed online" and that there were many "co-ed tournaments and special events" open to women.
The club, which was founded in 1909, said throwing the doors open to all genders wasn't possible due to the space constraints of the building.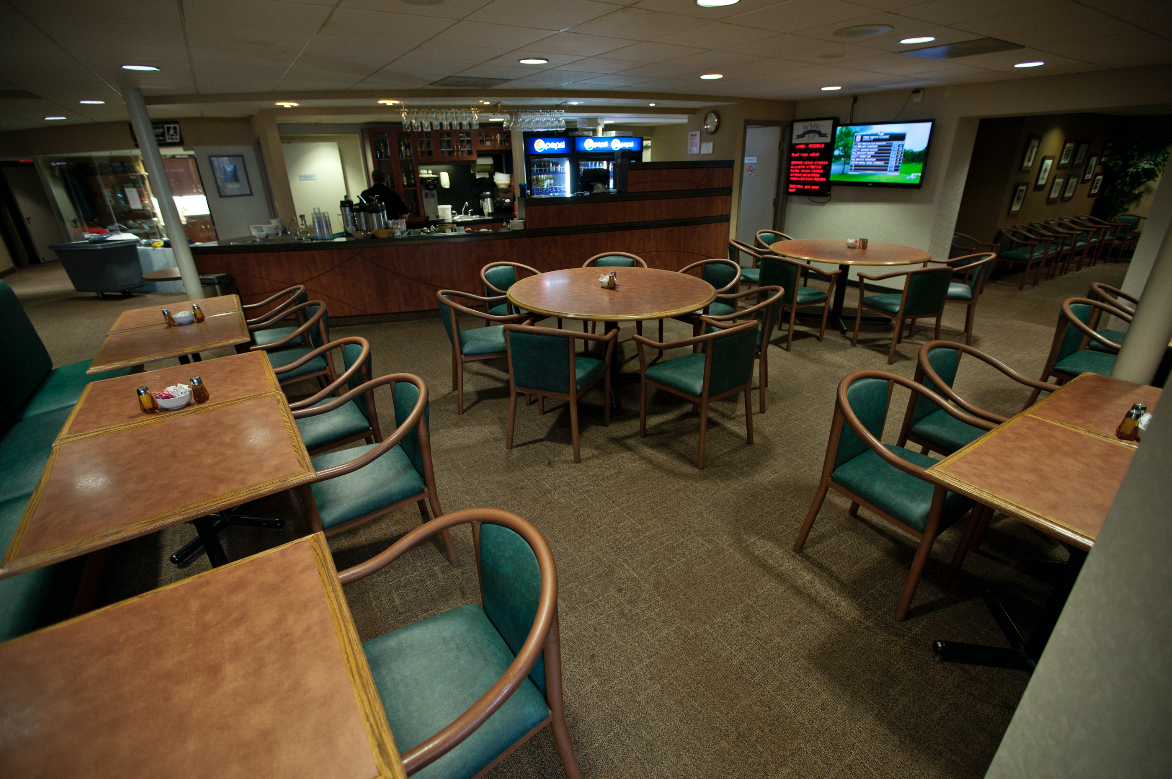 Susan Thompson, a former Winnipeg mayor, told the Canadian Press she heard the same excuse when she tried to join the club three decades ago. She said the WSRC has no problem taking money from women, despite its exclusionary membership policy.
"[The club] is quite willing to allow women's organizations to help fund its organization by renting its space out to women, but apparently we're not good enough to belong," she said.