Posters For A "White Students Union" Showed Up At Toronto Campuses
The group wants to "promote and celebrate Western Civilisation."
Posters have been spotted on university campuses across Toronto promoting a "White Students Union."
The posters' appearance coincides with the start of fall classes for most university students in Toronto.
The Students for Western Civilisation website says the group is "primarily composed of students and alumni of Toronto universities."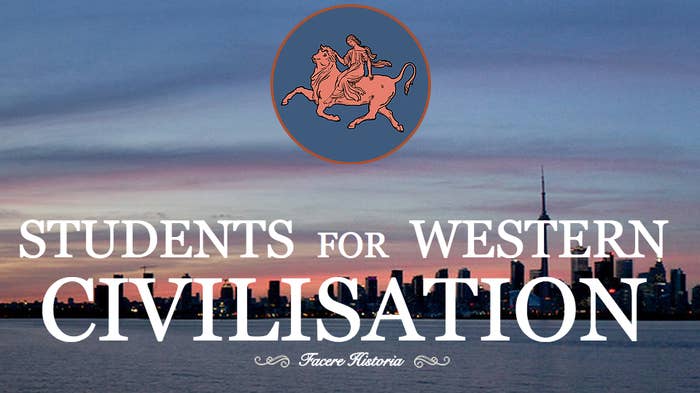 Students for Western Civilisation has been around for about two years.
Michael Burton, the editor of York's student newspaper Excalibur, said the group submitted an article decrying campus culture in 2013 but that the paper chose not to publish it.
"Everyone is entitled to an opinion, although some might not be suited for publication in a newspaper," Burton told BuzzFeed Canada in an email Monday.
The group's only other activity seems to be this week's posters and an interview with controversial academic Ricardo Duchesne posted to YouTube in January.