A truck carrying mayonnaise and salad dressing tipped over on a busy roadway in Toronto, spilling a neon green sludge all over the road and bringing traffic to a stop for hours.
An Ontario Provincial Police officer shared these disgusting photos on Twitter from the crash site. 😷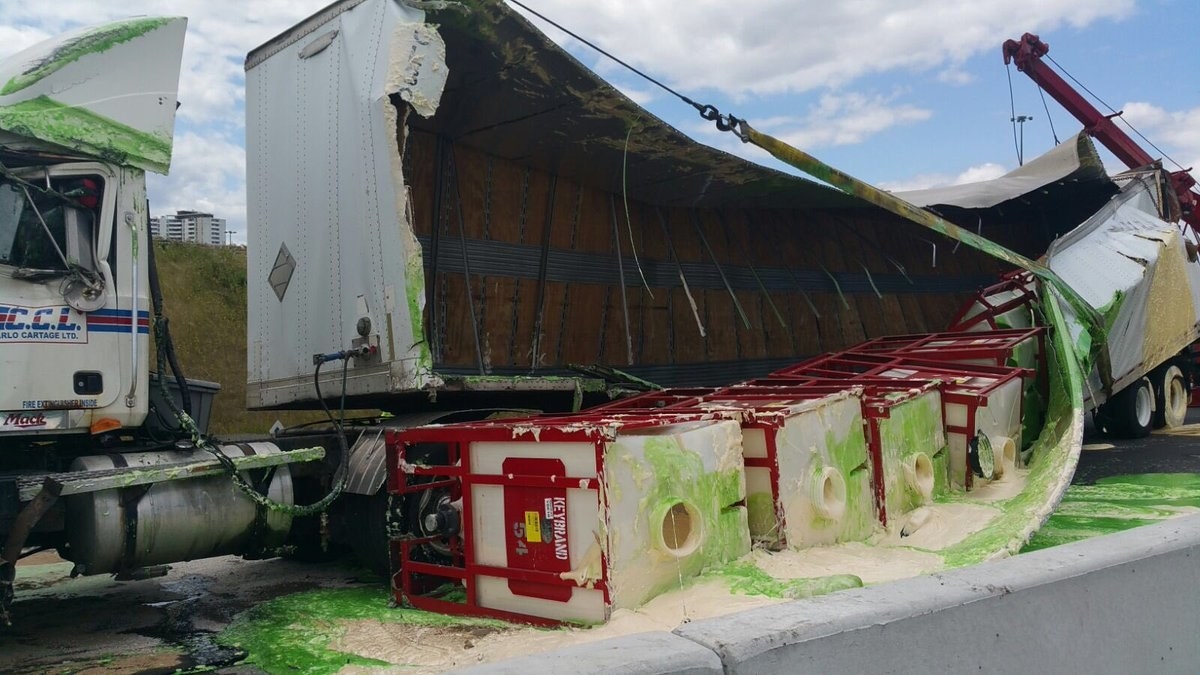 Truck crash or Ghostbusters set? Hmm.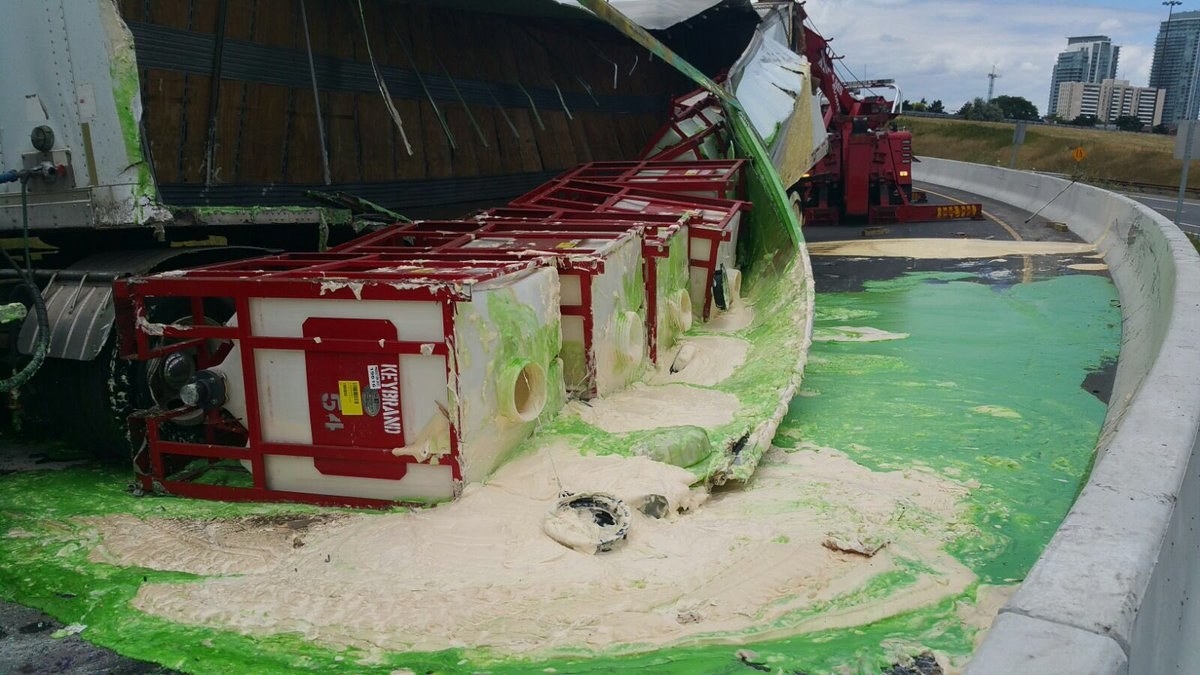 Sgt. Kerry Schmidt of the OPP Highway Safety Division said the truck tipped over on the Don Valley Parkway off-ramp onto Highway 401 — a crucial traffic artery in Toronto.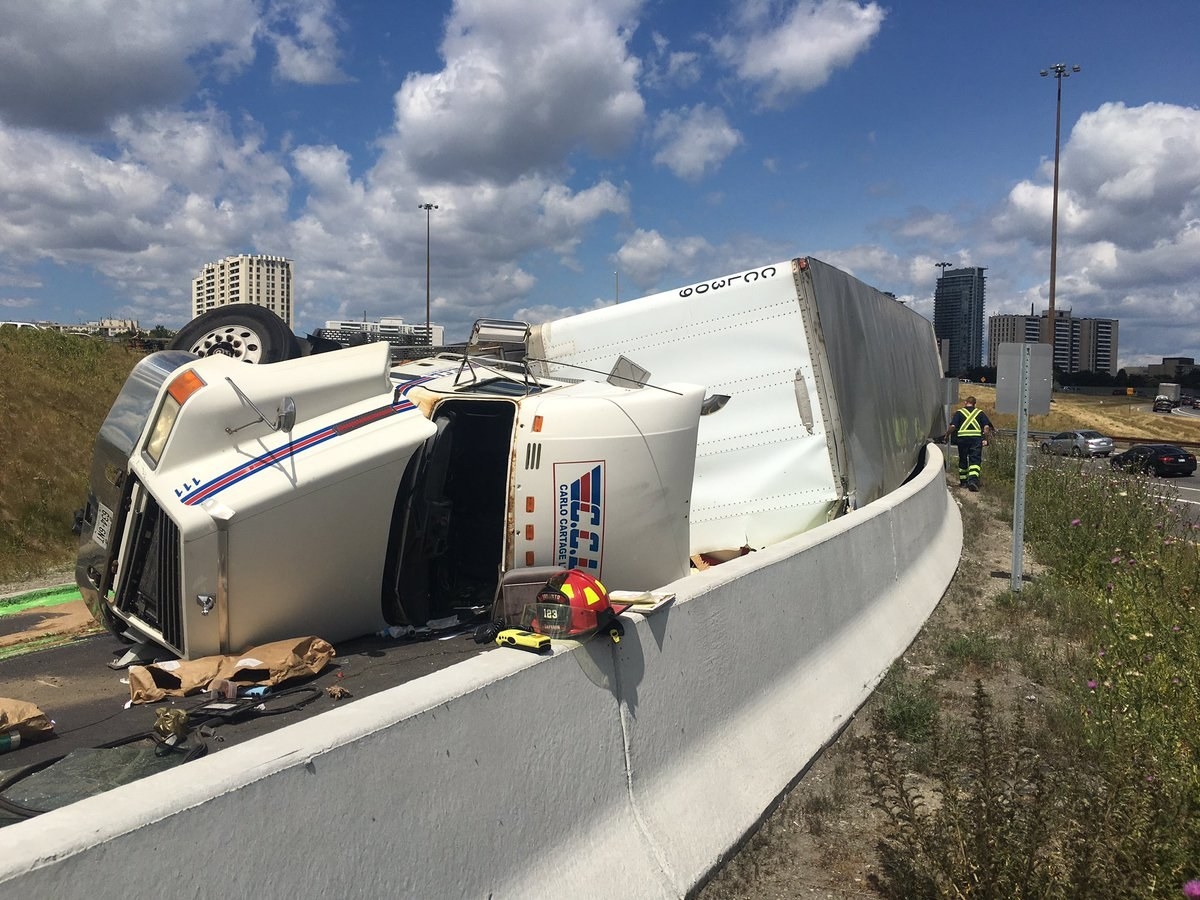 The driver was injured and taken to hospital, and later charged with careless driving, police said.
Traffic was shut down on the ramp for several hours as clean-up crews tried to mop up the mess.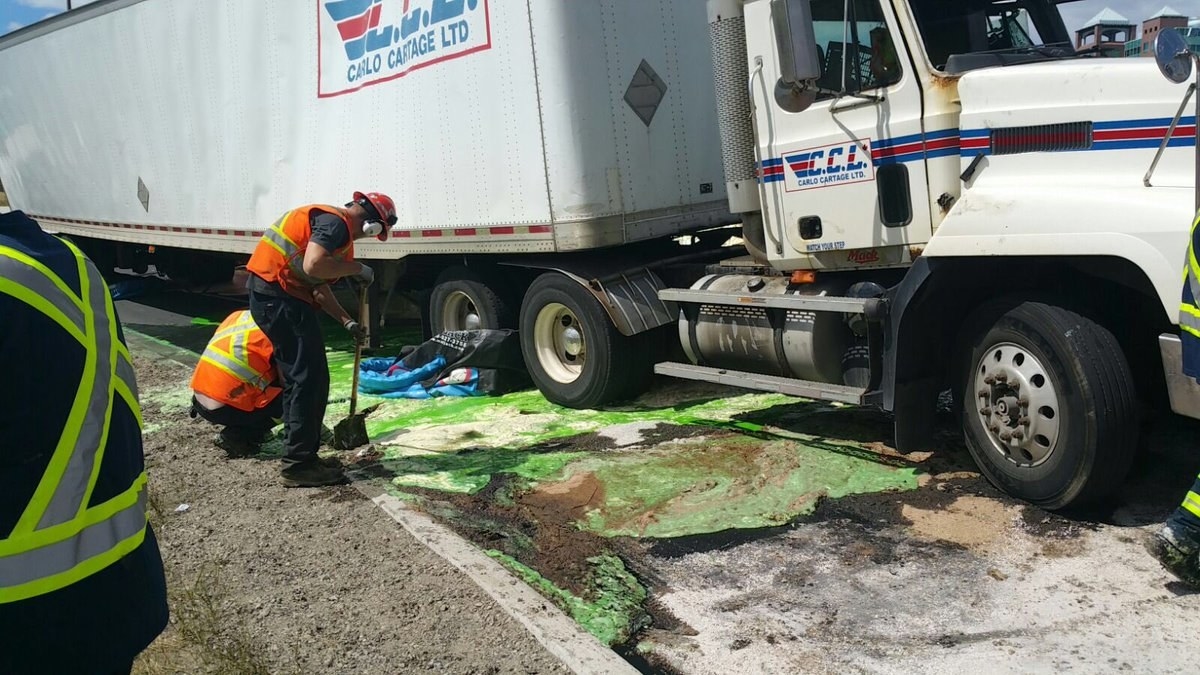 Yikes.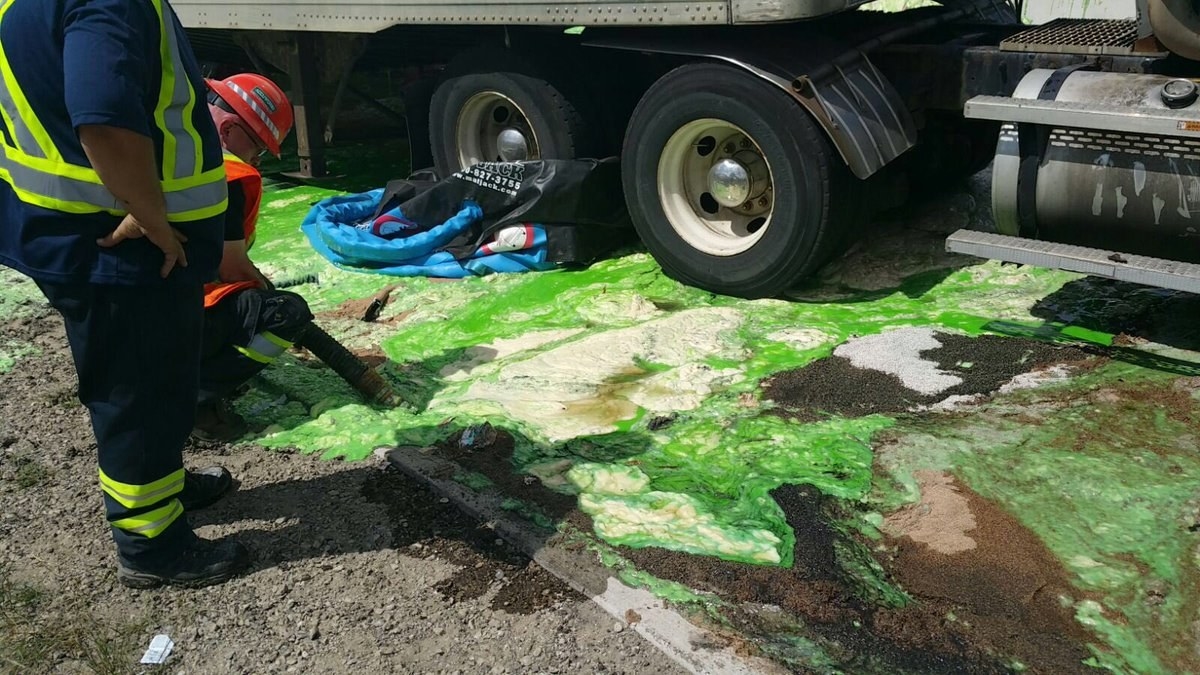 Ishmael N. Daro is a reporter for BuzzFeed News and is based in Toronto. PGP fingerprint: 5A1D 9099 3497 DA4B
Contact Ishmael N. Daro at ishmael.daro@buzzfeed.com.
Got a confidential tip? Submit it here.