People in Calgary noticed something weird in the sky on Tuesday.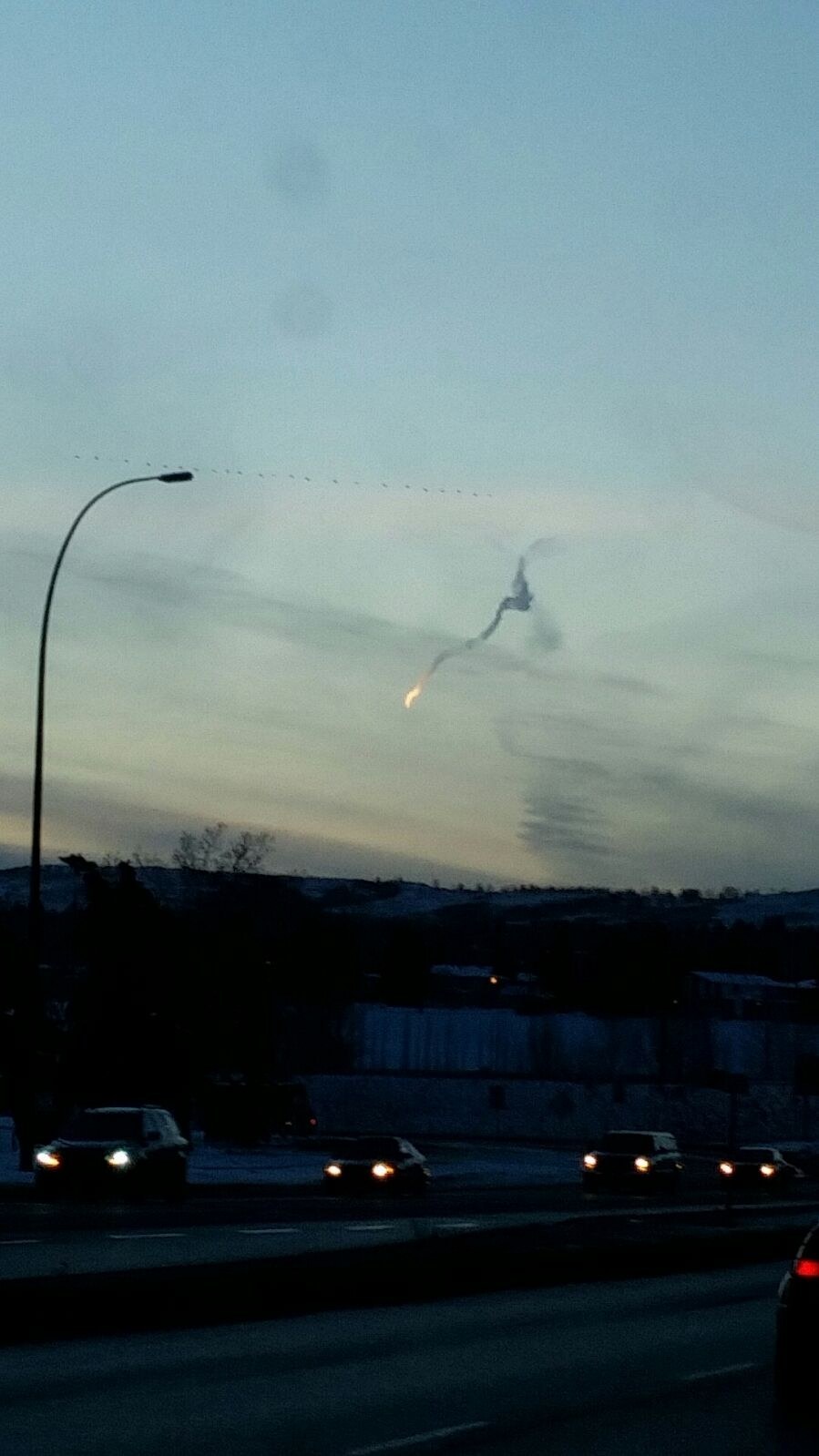 Some people described it as "burning" on its way down.
This person said there were even explosions.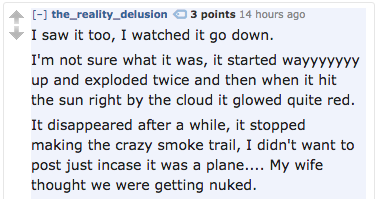 Many people suggested it was the sun hitting part of a contrail, the trail of vapour left in the wake of a passing airplane.
Even astronomer Phil Plait guessed as much.
We asked experts at Environment Canada and the Royal Astronomical Society of Canada for their input, but we haven't heard back. The mystery continues.
Ishmael N. Daro is a reporter for BuzzFeed News and is based in Toronto. PGP fingerprint: 5A1D 9099 3497 DA4B
Contact Ishmael N. Daro at ishmael.daro@buzzfeed.com.
Got a confidential tip? Submit it here.
Looks like there are no comments yet.
Be the first to comment!