People are not happy with a new ad campaign from LG Canada that suggests only women do the laundry. And when they're not doing laundry, they're getting manicures!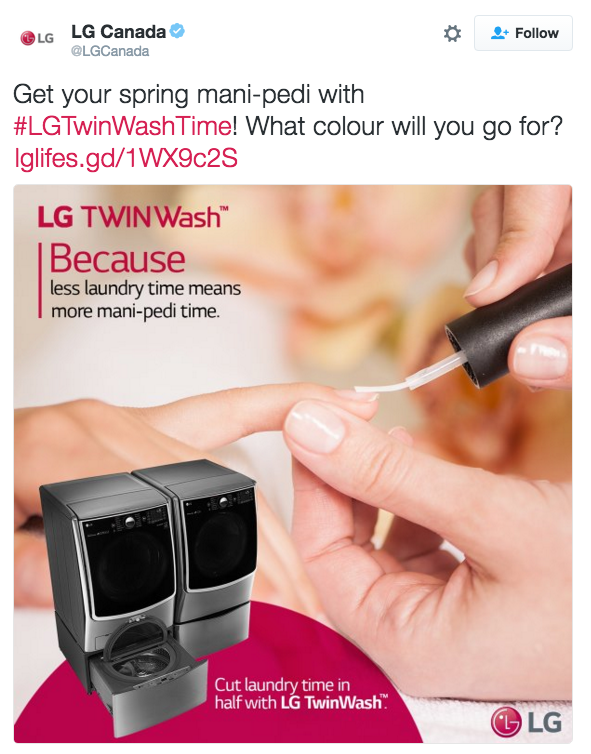 Let's not forget: Women also love shopping.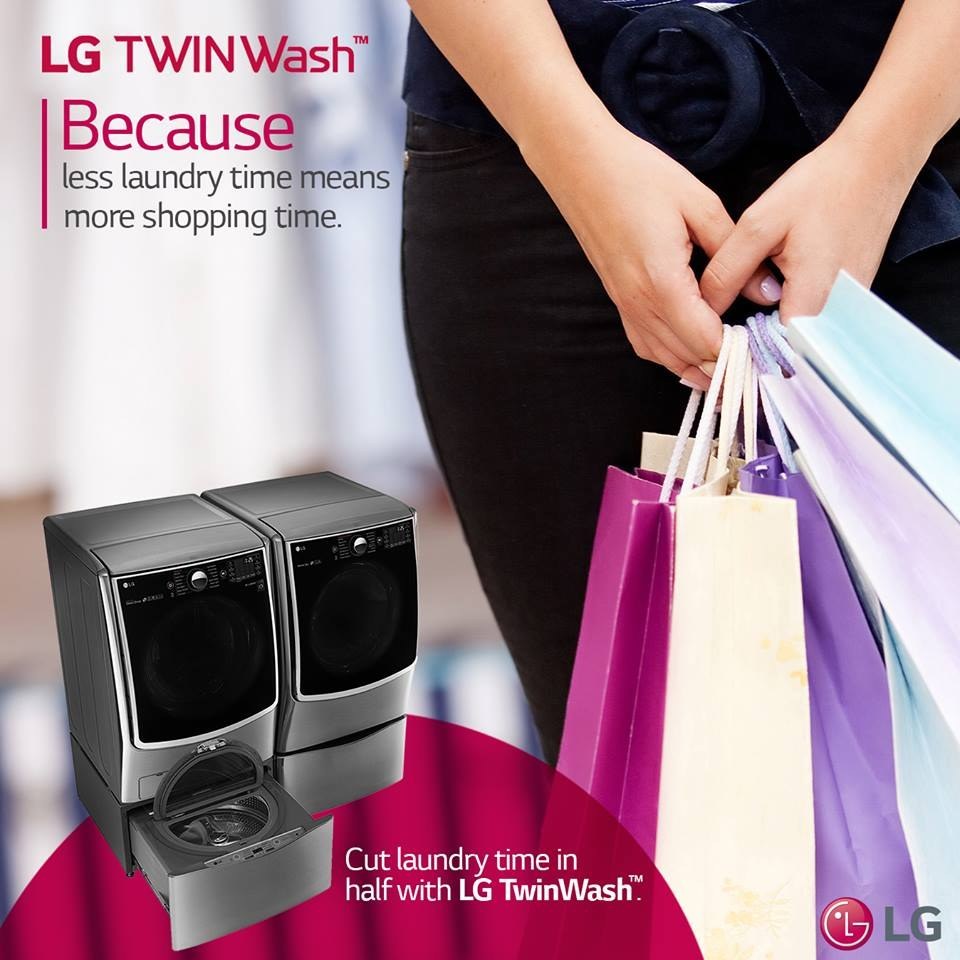 And being moms.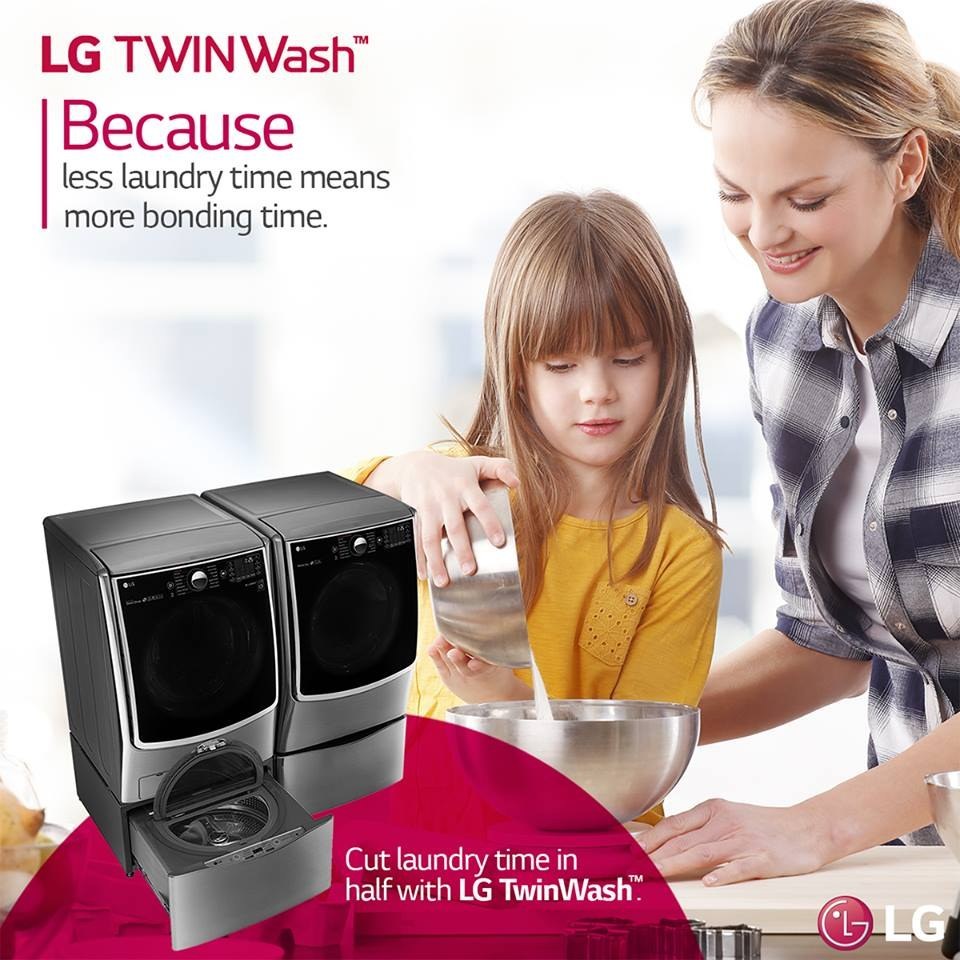 People were unimpressed.
Is the LG Twin Wash actually a time machine?
And what about the men?
Arlene Dickinson, the investor and former judge on CBC's Dragons' Den, had a great idea for the brains behind the ad campaign.
LG Canada eventually took the ads down. BuzzFeed Canada reached out to the company for comment but did not hear back.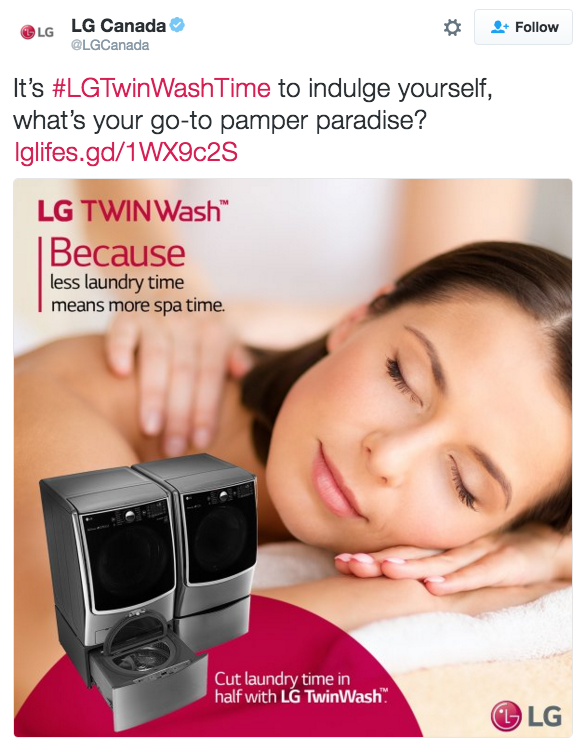 UPDATE
LG Canada posted an apology on Twitter.
The ads "were perceived by some as making gender assumptions about women's behaviour, and that was not our intention," the company said. "We respect their position and apologize."
Ishmael N. Daro is a reporter for BuzzFeed News and is based in Toronto. PGP fingerprint: 5A1D 9099 3497 DA4B
Contact Ishmael N. Daro at ishmael.daro@buzzfeed.com.
Got a confidential tip? Submit it here.