So, this is Kellie Leitch. As you may or may not know, she's running to be the next leader of the Conservative Party of Canada, based mostly on a hardline immigration policy.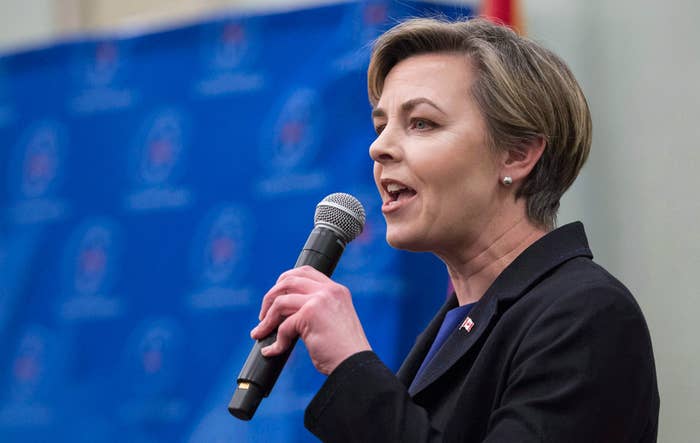 Leitch laid out her vision on her Facebook page this week, with a video that is unintentionally hilarious and cringeworthy.
People are super confused.
Many could not get over how poorly made the whole thing is.
Or some of the strange, uh, acting choices.
Someone even collected all the awkward pauses, breaths, and faraway looks in one place.
People compared it to Breitbart's infamous interview with White House Press Secretary Sean Spicer.
And '90s HR training films.
...And acid trips.
They struggled to understand.
Was there some kind of malfunction?
Someone get Melissa McCarthy on the phone.
Anyway, there had better be a sequel.