American Outlets Reporting On A Pro-Trump Rally In Canada Were Very Wrong
The Parliamentary Protective Service said there were 300 to 400 participants.
US conservative outlets reporting on a pro-Trump, anti-Trudeau march in Ottawa over the weekend grossly exaggerated the size of the protest.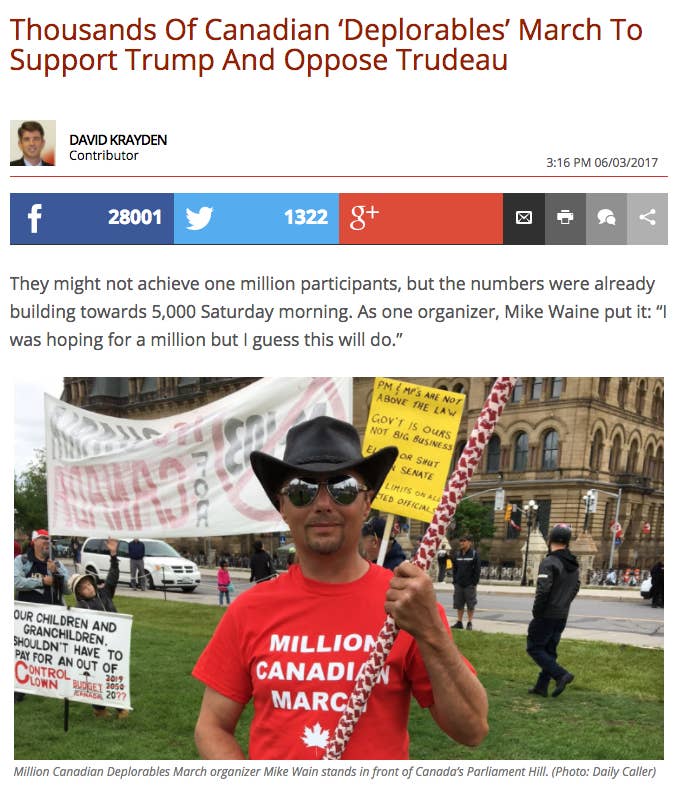 According to police, the crowd was much smaller than 5,000. The Parliamentary Protective Service told BuzzFeed Canada that "between 300 and 400 people" attended the protest.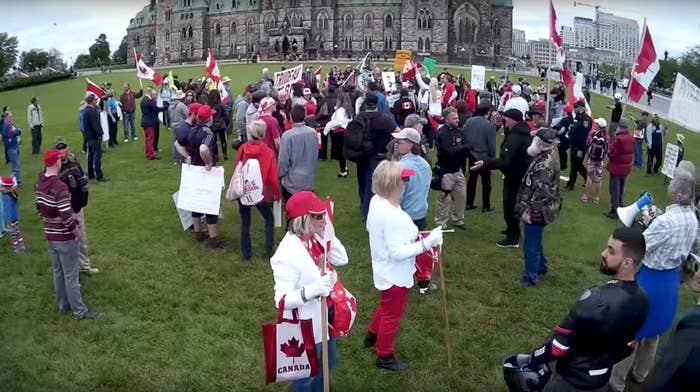 Breitbart repeated the false crowd size estimate in a report that also included false claims about the anti-Islamophobia motion M-103.