A Canadian photographer spent three years travelling along the 9,000-kilometre border separating Canada and the United States, documenting some of its most remote stretches.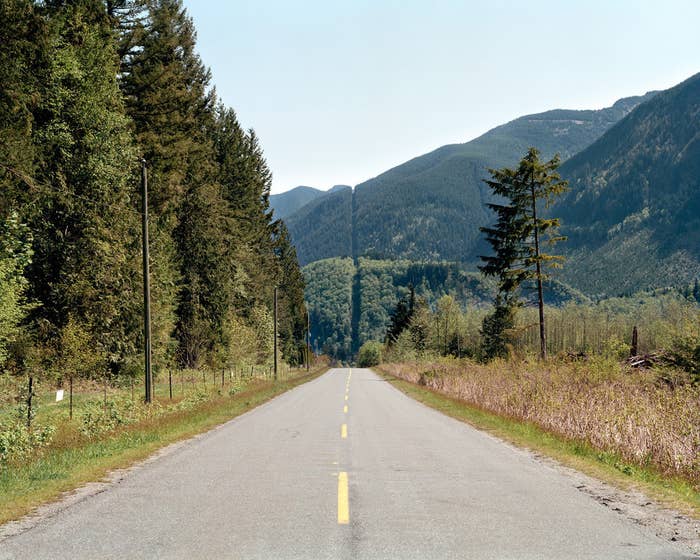 Andreas Rutkauskas said the genesis of his photo series Borderline was exploring the border between Quebec and Vermont for a photo exhibition in 2011.
"After engaging in that project, I couldn't get the idea of borders out of my head," he told BuzzFeed Canada. "I wondered if it's possible to document the entire U.S.-Canada border."
From 2012 to 2015, Rutkauskas travelled along different stretches of the border for weeks or months at a time, trying to cover as much ground as possible.
Along the way, Rutkauskas found that the "longest undefended border in the world" is a lot more heavily policed than its reputation suggests.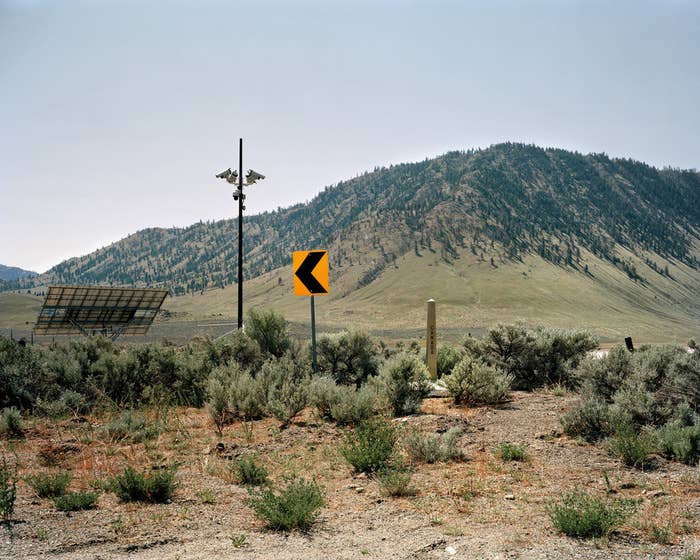 There are countless surveillance cameras, thermal imaging cameras, and road sensors along the border. Rutkauskas said that often border guards would be waiting for him after he drove to a checkpoint he wanted to photograph.
"This is an area that is impossible to fully monitor, even with technology. But for the most part any roadway that leads you directly into the border is being monitored pretty closely," he said.
He said he didn't see any drones, but he wouldn't be surprised if they watched him silently from above.
Rutkauskas said it took him a long time not to get nervous at checkpoints. Even when you've done absolutely nothing wrong, approaching or crossing the border can be stressful, he said.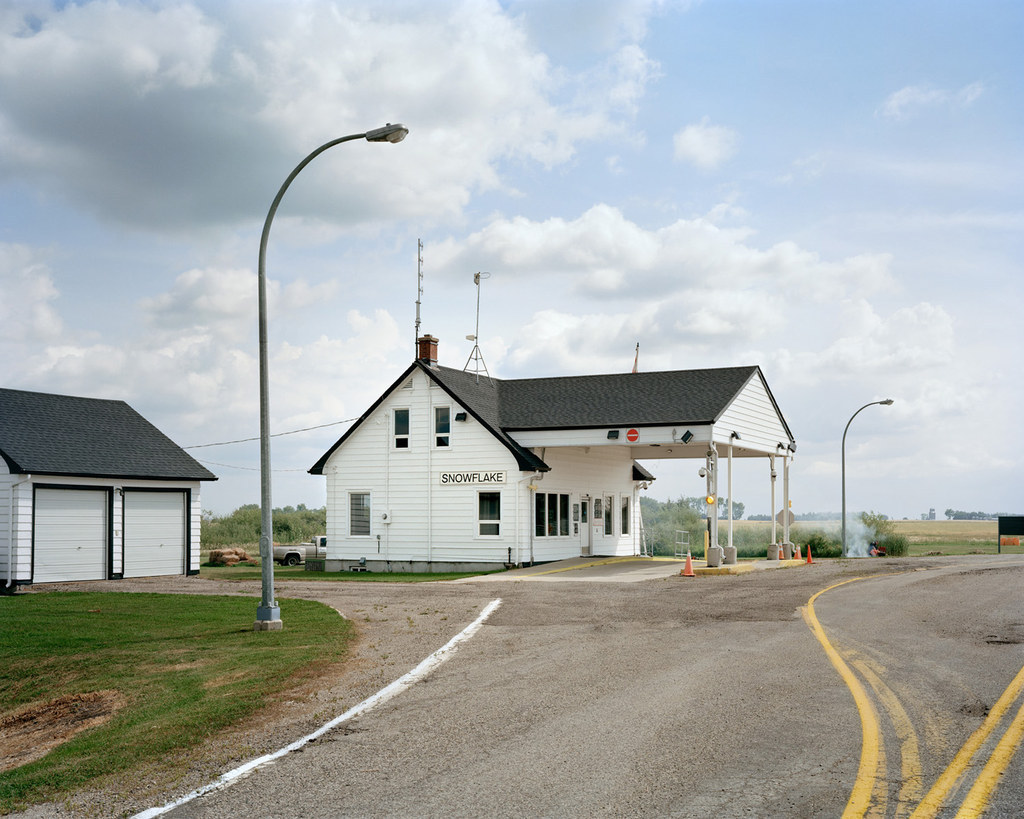 "In time, I fell into a rhythm and routine, and I knew some of their common concerns," he said.
He knew that border agents — on both sides — were just doing their jobs and he was upfront about what he was doing. He said he only got hassled a few times, and U.S. border guards were only really worried about him taking photos of the physical infrastructure of the checkpoints.
"I just had to remind myself, I'm not doing anything wrong."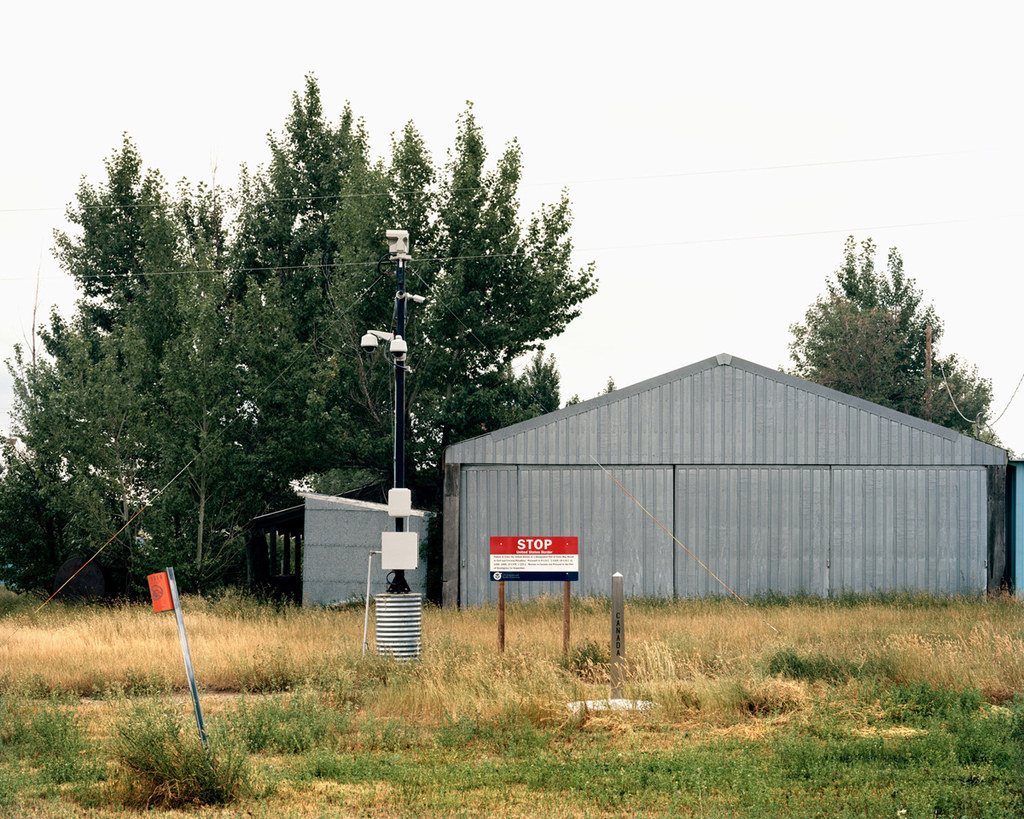 Rutkauskas said there's a certain level of trust and co-operation you see at the border. At this phone booth, for example, visitors actually call the border guards to say they've entered the country.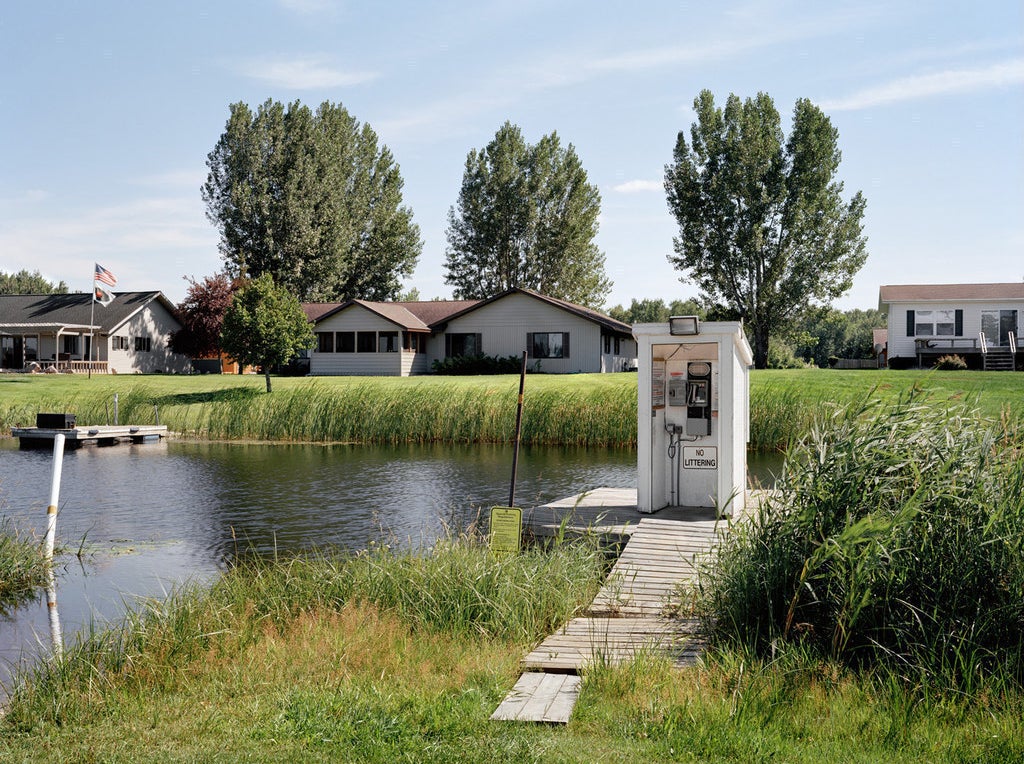 A telephone reporting booth at an unmanned crossing in Angle Inlet, Minnesota.
"When I went into the project I really thought of Canada and the United States as two ideologically, politically different places," he said. "But along that borderland area, people are quite similar."
There are many communities where the border cuts right through the place.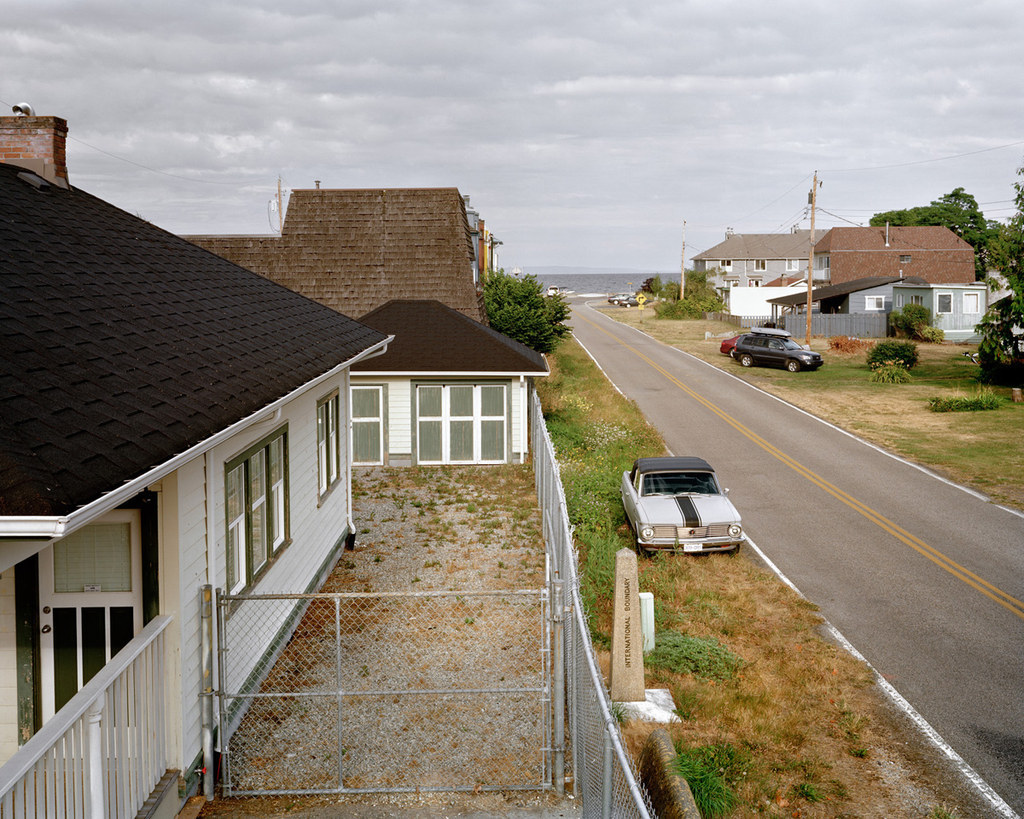 Sometimes the border is obvious and imposing.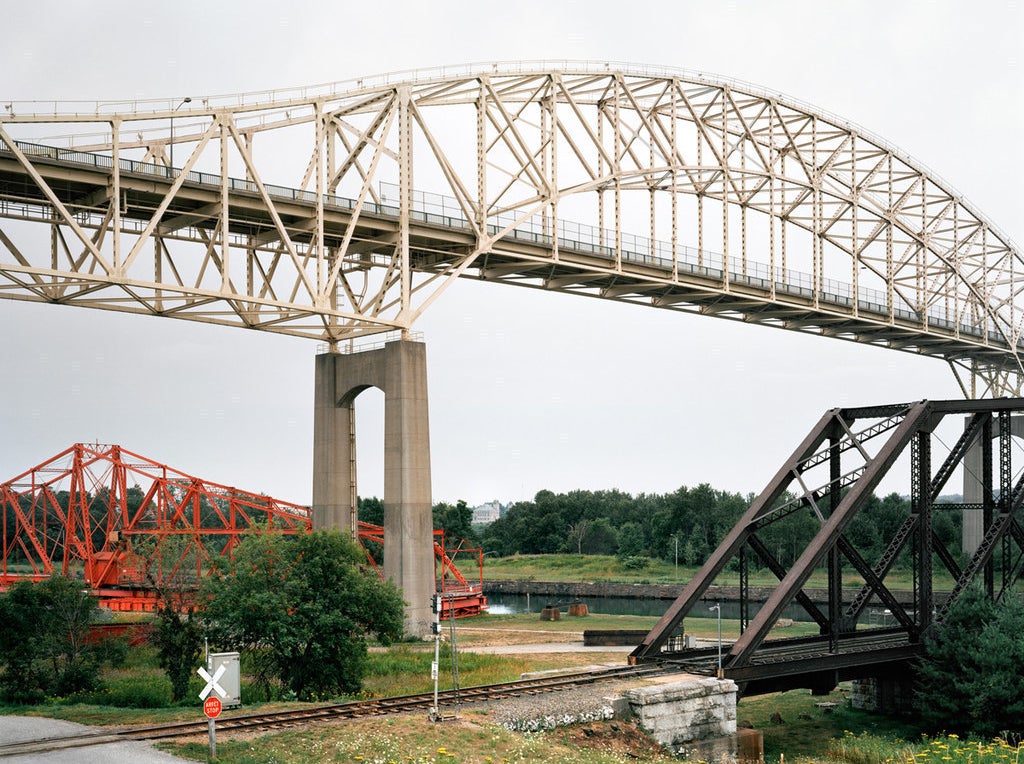 Sault Ste. Marie International Bridge, and the International Peace Garden straddling Manitoba and North Dakota.
Other times it's quirky and haphazard.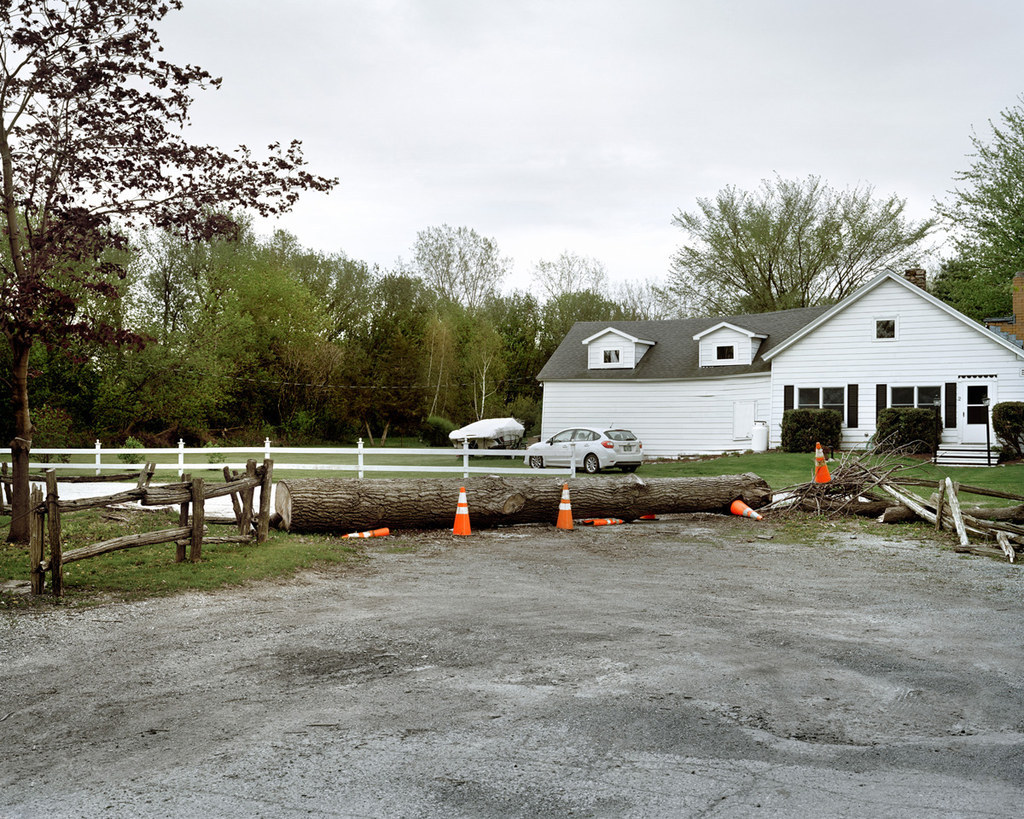 One of Rutkauskas's favourite spots along the border that illustrates this was a log and some pylons that formed a crude, improvised barrier between the two countries.
There were also many reminders that Canada and the United States exist on Indigenous territory. Rutkauskas said the border was "a real hindrance" for some First Nations "because they really should have access to both sides that make up their traditional lands."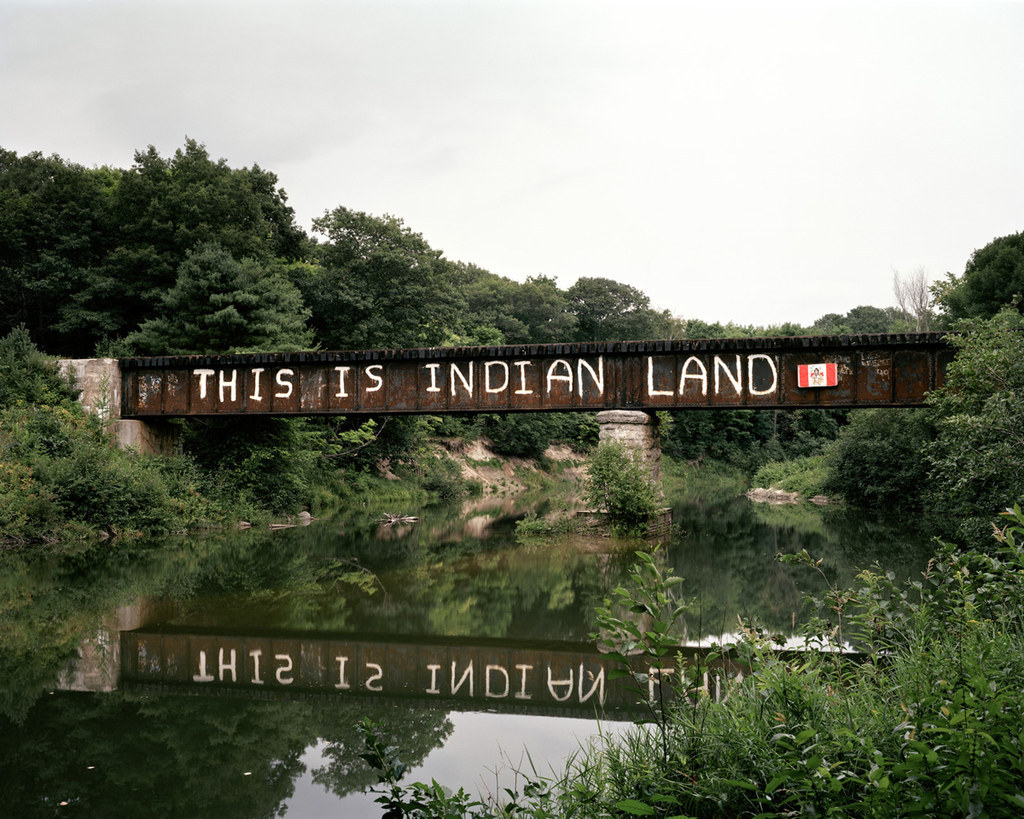 But throughout his three year journey, Rutkauskas said there was one constant: the more than 5,000 border monuments that waited for him wherever he went.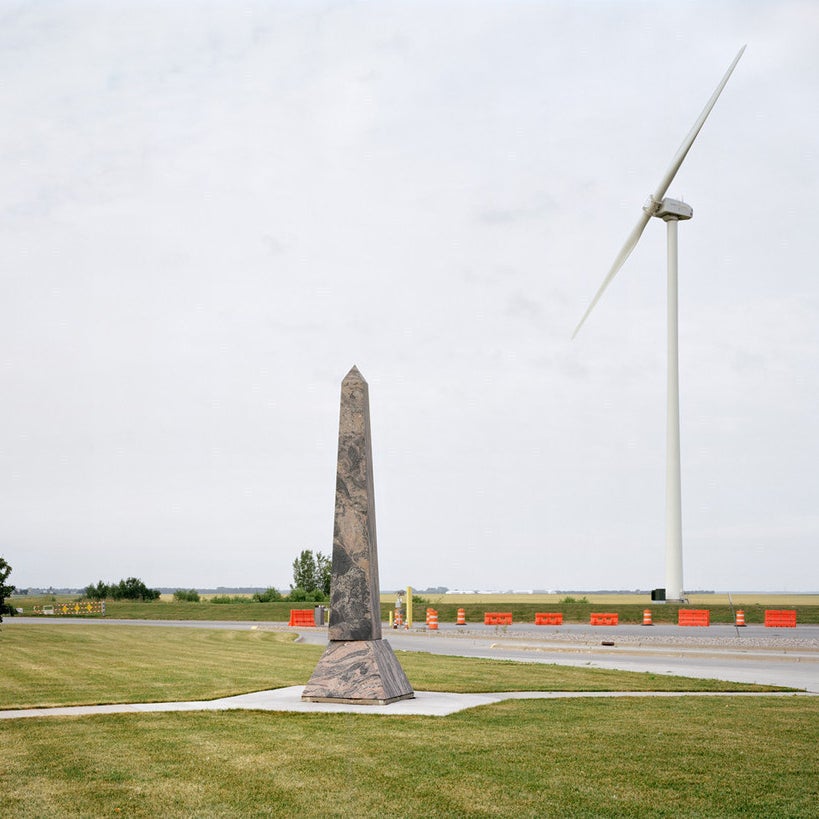 The monuments are made of all kinds of materials, including steel, bronze, and granite. They also come in different sizes, but their basic shape is always the same.
"It was kind of like seeing a friend, like 'Oh there you are.'"
Rutkauskas says he's done with the border for now, but he might revisit it in the future — if only to see how things have changed.
"I would imagine there's possibility for a lot of change along this border in the future," he said. "I would be interested in continuing to investigate this."