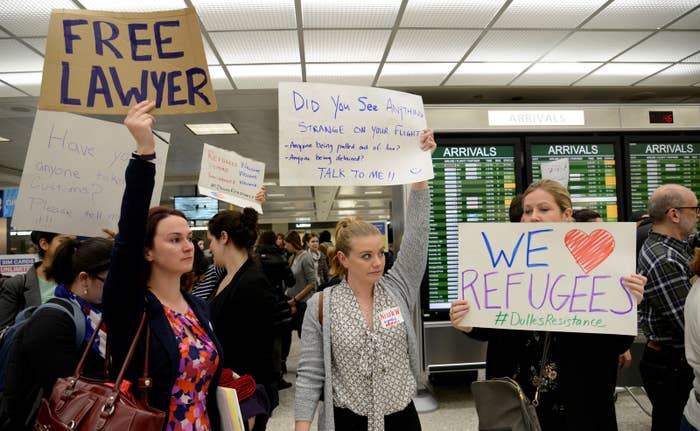 NEWARK, New Jersey — For Sara Behbahani, a 28-year-old American citizen who works for a Danish pharmaceutical company, President Donald Trump's new rules on immigration led to what she described as a "humiliating" experience on Sunday when she tried to fly back home from Copenhagen.
Behbahani, who was born in Iran but has lived in the US since she was 7 years old, said she was repeatedly pulled out of line at the Copenhagen airport so staff could "verify" whether she could travel back to the US — even though she is an American citizen.

"I asked why, and they said, 'Because you were born in Iran,'" she told BuzzFeed News. "I said I have a US passport, and they said, 'Yes, but the rules keep changing by the minute. We're not sure what's going on.'"
Although allowed to board her flight, Behbahani said she was again subjected to extra scrutiny upon landing at the Newark Liberty International Airport in New Jersey, including a secondary screening and a bag check.
Behbahani said border agents seemed unsure how the executive order affected her, due to her birthplace, despite the fact that she is a US citizen.
"They were just as shocked, I think. The guy said, 'Look, I would love to let you go but we don't know. We just heard a day ago what we need to do.'"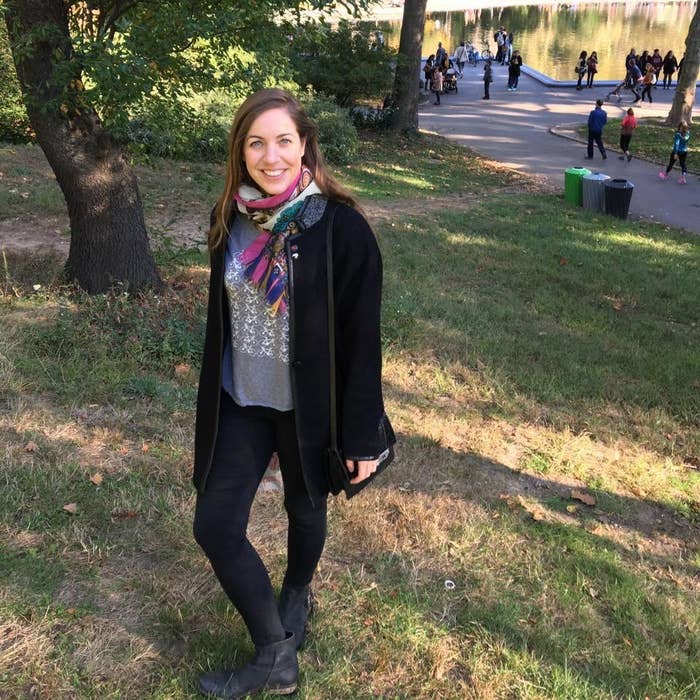 Behbahani's experience was representative of the chaos and confusion felt at airports around the world on Sunday as travelers, airlines, and border agents struggled over the weekend to interpret President Trump's executive order. Among other things, the rule temporarily blocks people from seven predominantly Muslim countries, including Iran, from entering the US.
Refugees and travelers with valid visas who were in the air when Trump signed the order on Friday were shocked to find themselves being suddenly barred from entering the US. Some were later freed, but others were sent back. Emirates Airlines, meanwhile, was forced to hastily make changes to flight staffing in order to comply with the order, a spokesperson told Reuters. All the while, mass protests broke out at airports around the country on Saturday and Sunday, as terminals and parking lots became hotbeds for outraged dissent.
As federal court decisions late Saturday temporarily halted parts of the rules, the Department of Homeland Security issued a statement pledging to comply with the judicial orders, yet also vowing to "continue to enforce all of President Trump's Executive Orders in a manner that ensures the safety and security of the American people."
White House chief of staff Reince Priebus did nothing to aid the confusion when he appeared on NBC on Sunday morning, hastily announcing the order would not affect green-card holders — before immediately declaring that it would.
"If you're a person that has a green card for whatever reason from Yemen, and you're coming back and forth to Yemen in the JFK, I think it's reasonable to expect that a Customs and Border Patrol agent's going to have a few more questions for you," he explained on CBS's Face The Nation.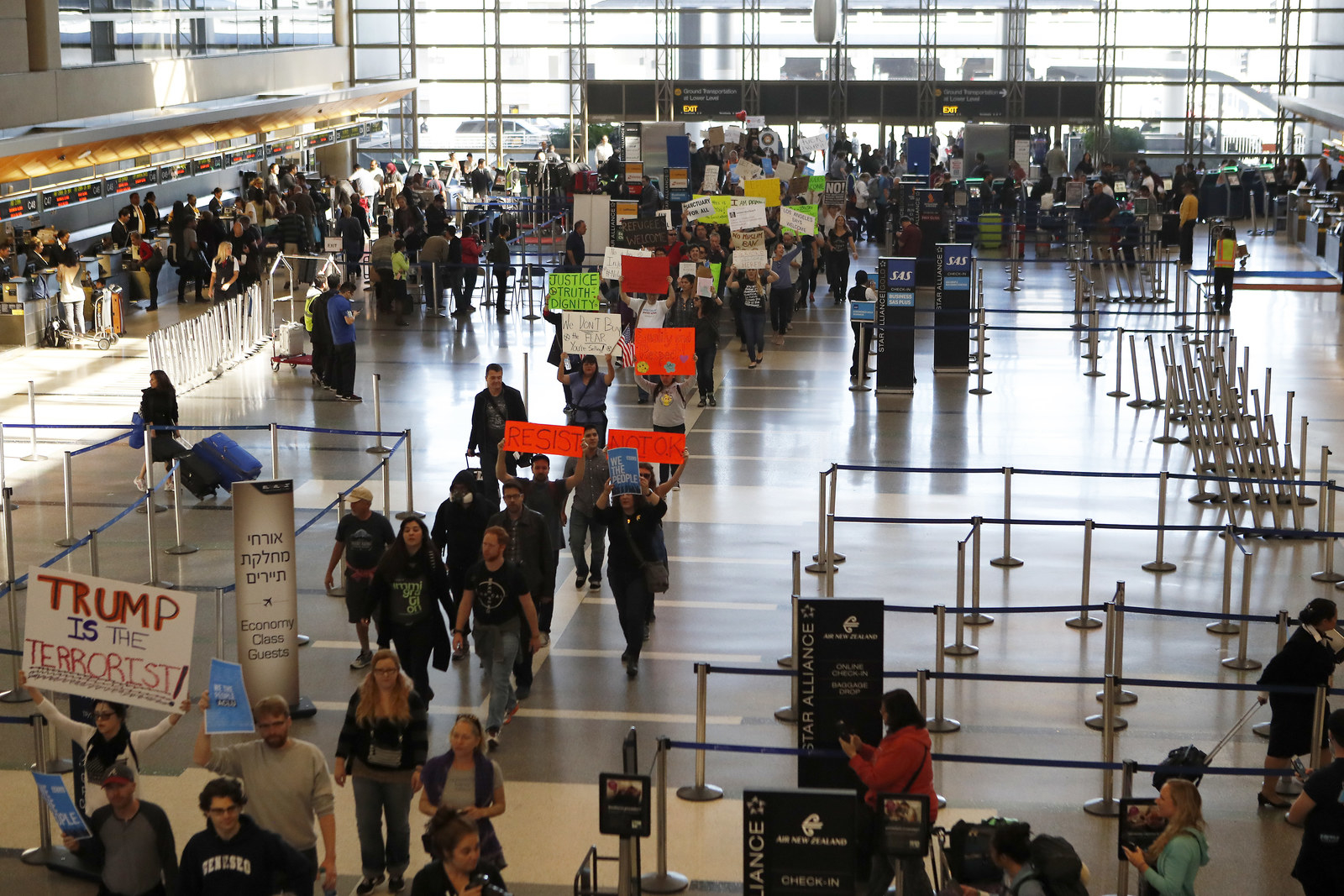 Members of Trump's own party on Sunday also decried the new rule as confusing and poorly executed.
"It is clear from the confusion at our airports across the nation that President Trump's executive order was not properly vetted," Senators John McCain and Lindsey Graham said in a statement. "We are particularly concerned by reports that this order went into effect with little to no consultation with the Departments of State, Defense, Justice, and Homeland Security."
"Such a hasty process risks harmful results," the pair said, adding they fear the executive order will become "a self-inflicted wound in the fight against terrorism."
On Twitter, Trump later lashed out at the pair, calling them "sadly weak on immigration."
"The two senators should focus their energies on ISIS, illegal immigration, and border security instead of always looking to start World War III," he wrote.
But McCain and Graham were not alone.
Rep. Jason Chaffetz, a conservative Utah Republican, said that the immigration order "needs some further clarification" with respect to the how it affects legal permanent residents with green cards.

Even Sen. Bob Corker, the head of the Senate foreign relations committee who was under consideration for secretary of state in the Trump administration, criticized the White House for the execution of the orders.

"We all share a desire to protect the American people," Corker said in a statement, "but this executive order has been poorly implemented, especially with respect to green card holders."
"The administration should immediately make appropriate revisions, and it is my hope that following a thorough review and implementation of security enhancements that many of these programs will be improved and reinstated."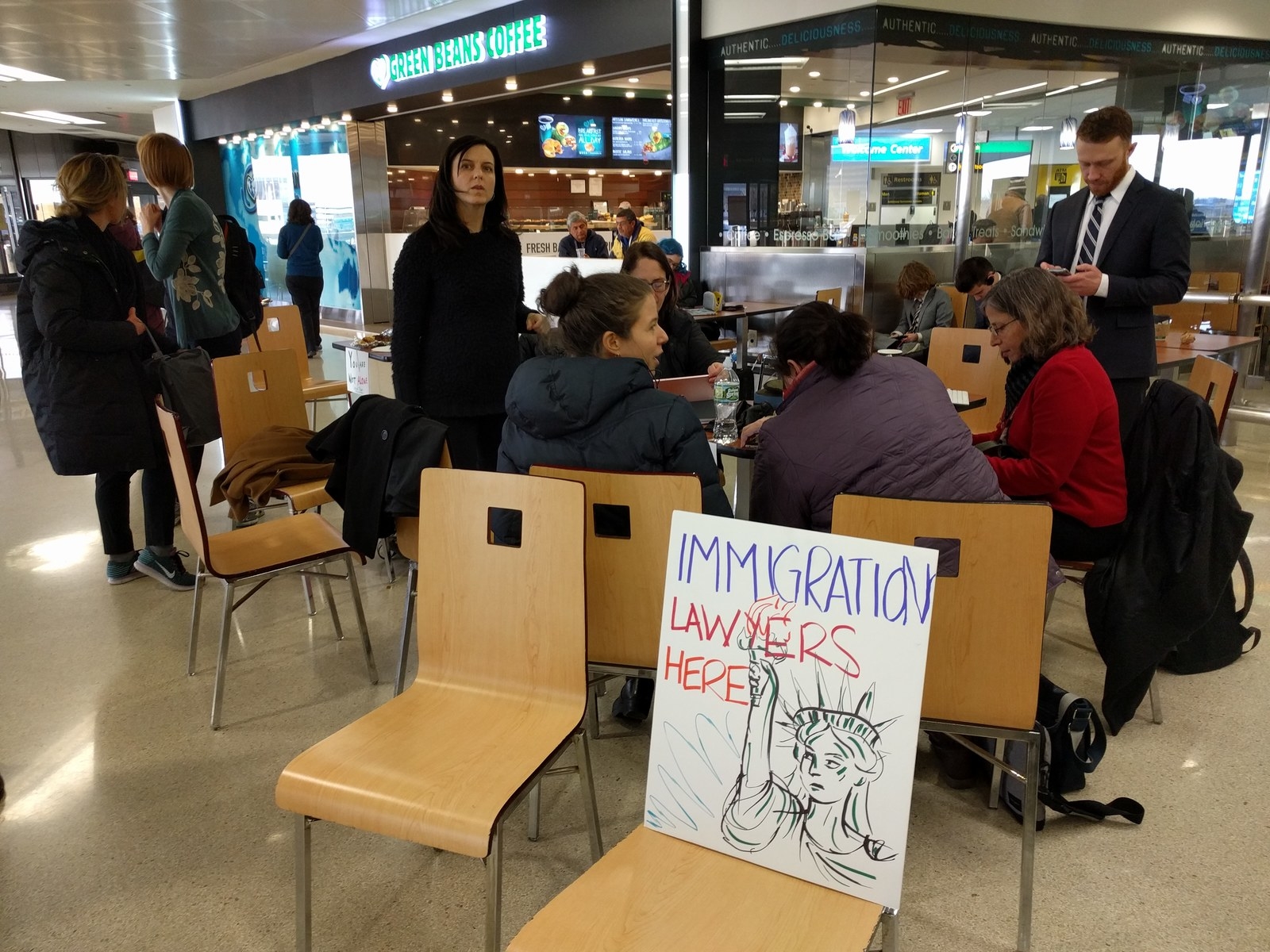 At Newark, a group of about a dozen immigration lawyers from various organizations kept watch at the international arrivals gate, holding signs offering their help to affected travelers and their families.
Jason Camilo, with the American Immigration Lawyers Association, said the group was there just in case people were in need.
"There's no clarity," he said of the rules. "There's no clarity at all."
Behbahani, who is getting married on April 15 just before the temporary 90-day order expires, said 30 of her relatives from Iran have already cancelled and say they won't be able to attend.

"This affects everyday Americans," she said.
David Mack contributed to this report.