People Are Not Happy About The New Trump Tower In Vancouver
Hundreds of protesters showed up at the grand opening.
The grand opening of the newest Trump Tower, located in downtown Vancouver, drew scores of protesters on Tuesday who denounced the president's policies.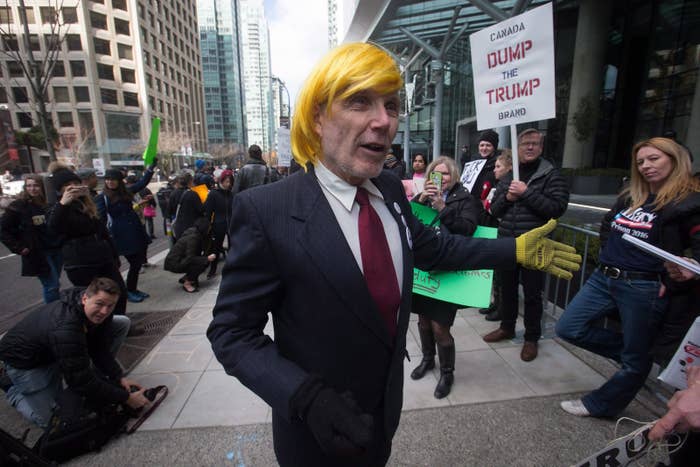 Outside, meanwhile, protesters wrote anti-Trump messages on sticky notes they attached to the side of the new building, as well as in chalk on the sidewalk.
The protest threatened to overshadow the grand opening of the new Trump Tower.
The project has been a source of controversy for more than a year.