Canadian Prime Minister Justin Trudeau is at the World Economic Forum this week in Davos, Switzerland.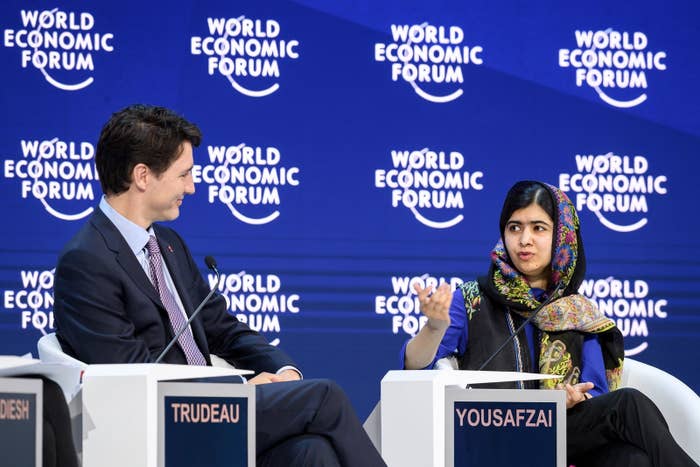 On Thursday, Trudeau busted out some purple-and-yellow rubber ducky socks. And people have a lot of strong feelings about them.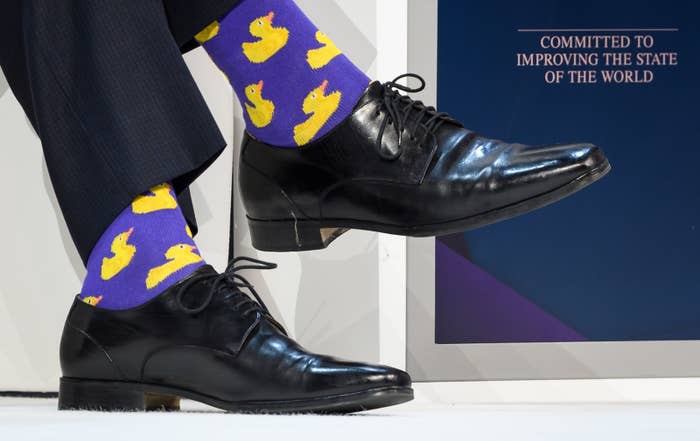 Keen sock-ologists were quick to notice the latest addition to his wardrobe.
They were impressed with Trudeau taking his sock game "to a whole new level."
Hell yeah, let's see that sock content.
Where does one find these magical foot-gloves?
"It's official. @JustinTrudeau is my dream man."
If you own the same socks, congrats! You're prime minister now.
Did anything important happen this week in Davos, the exclusive resort town in the Swiss Alps where the global elite meet once a year to sit on panels and give speeches to one another? Who really knows.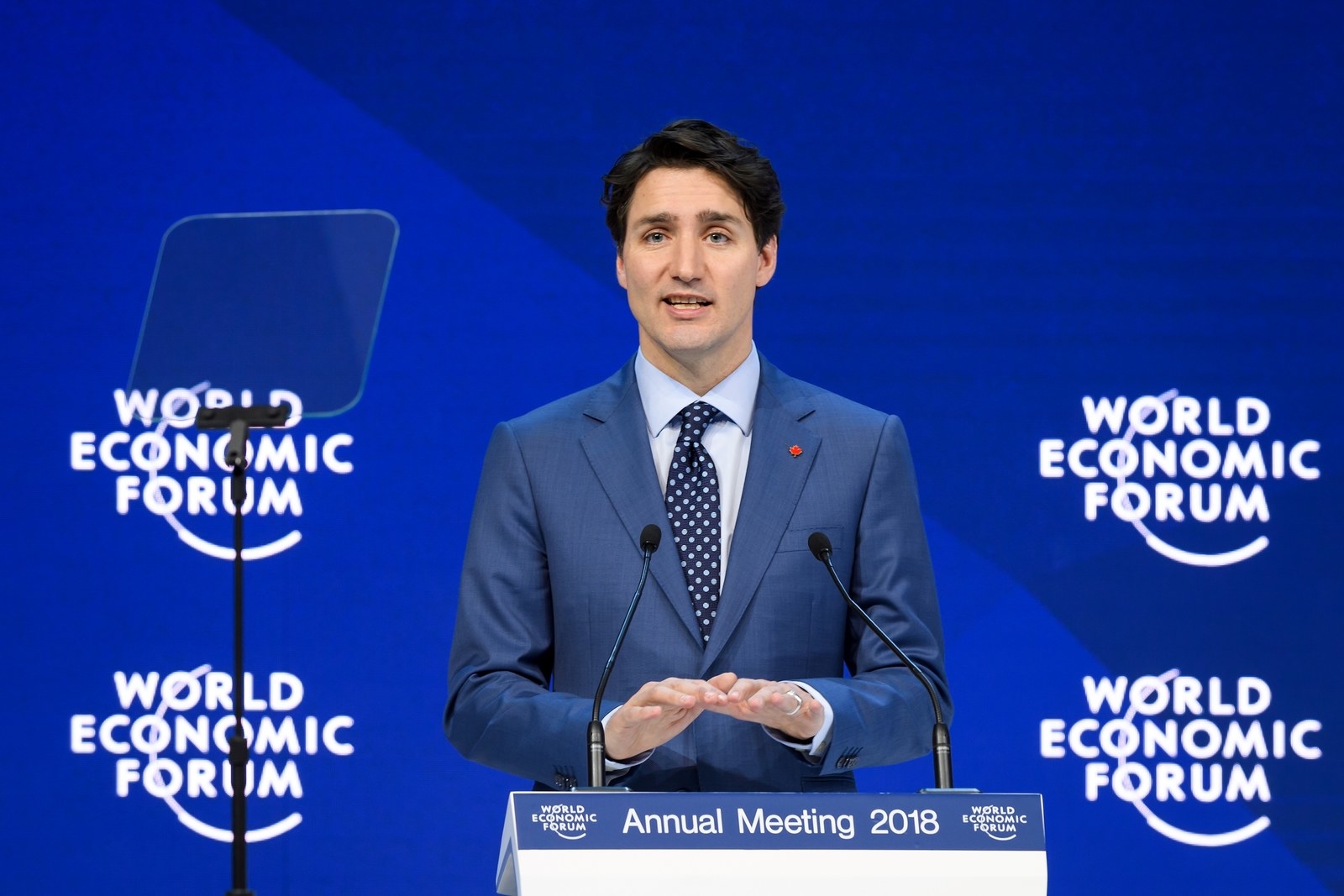 Socks!
Socks!
Don't be embarrassed. Embrace the socks!
S-O-C-K-S, that is how you spell success (and also socks).
In conclusion: Socks.