Two activists behind a massive Facebook event in support of electoral reform say they're reeling from the news that the federal government is no longer interested in changing how Canadians vote.
"Clearly it was a pillar of their campaign," Urquhart told BuzzFeed News.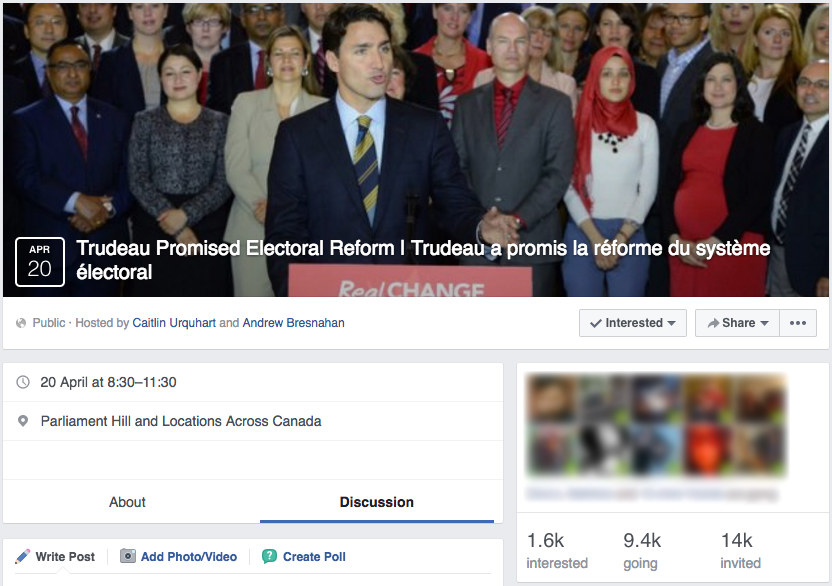 "But they've not only walked it back but completely abandoned it."
Many people were furious with the prime minister and his party for walking away from electoral reform.
Urquhart said she hopes the day of action will prove there's still an appetite for reform.
Ishmael N. Daro is a reporter for BuzzFeed News and is based in Toronto. PGP fingerprint: 5A1D 9099 3497 DA4B
Contact Ishmael N. Daro at ishmael.daro@buzzfeed.com.
Got a confidential tip? Submit it here.