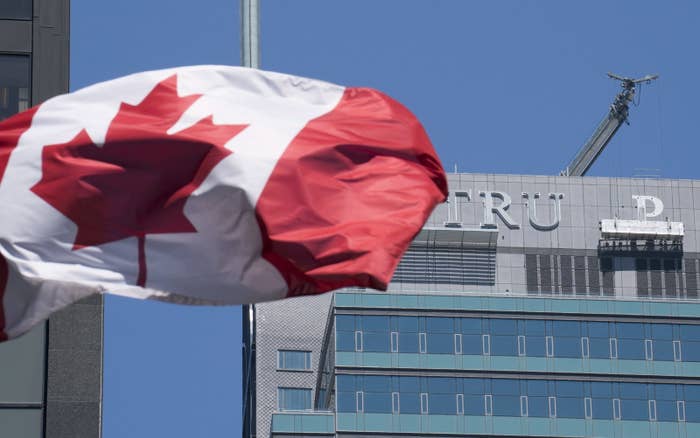 The Trump International Hotel and Tower in Toronto no longer bears the US president's name after workers took the letters off the building this week.
The 65-storey building in downtown Toronto opened its doors in 2012, but the Trump Organization has never owned the real estate. Instead, it licensed its brand to other property owners and managed the hotel.
The current building owner, JCF Capital, reached an agreement to buy out the Trump Organization last month, and Marriott's luxury hotel chain St. Regis will take over the contract in early August.
This leaves only one Trump Tower in Canada, the 63-storey Trump International Hotel and Tower in Vancouver, which opened earlier this year. A December 2015 poll suggested a majority of Canadians wanted developers to stop using Trump's name on buildings.
Ishmael N. Daro is a reporter for BuzzFeed News and is based in Toronto. PGP fingerprint: 5A1D 9099 3497 DA4B
Contact Ishmael N. Daro at ishmael.daro@buzzfeed.com.
Got a confidential tip? Submit it here.