The Toronto Sun tabloid ran an article that falsely claimed people were being paid $3,500 to protest against Donald Trump, based on a year-old fake news story.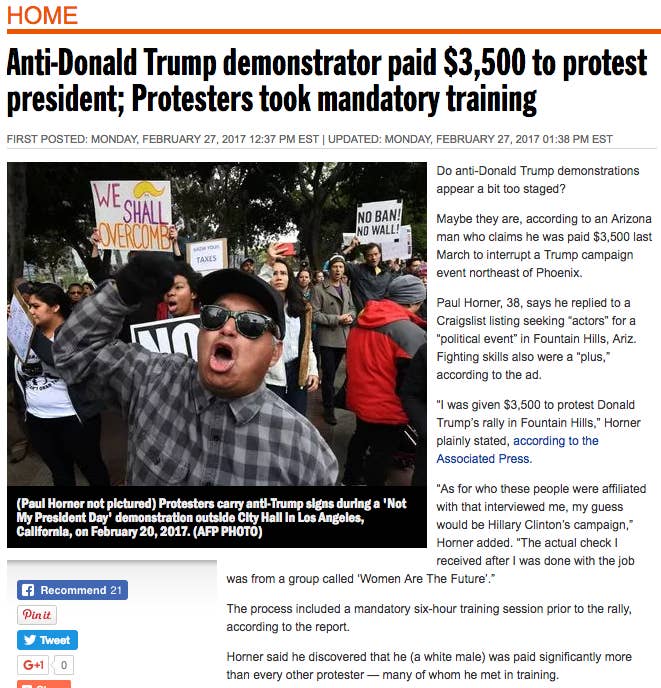 The Sun claimed its source was an Associated Press article, and linked back to a website designed to look like ABC News, located at abcnews.com.co.
After people online pointed out the obvious hoax, the Toronto Sun deleted the body text of the post without an explanation or correction.
UPDATE
The Toronto Sun article ran under sports columnist Kurt Larson's byline. An earlier version of this post did not include that detail.