A string of suspicious deaths and disappearances in Toronto's gay village has people on edge, but residents are banding together to keep one another safe.

"The neighbourhood has a history of pulling together," said Andrew Horberry, president of the Church Wellesley Neighbourhood Association.
And that's happening again. The CWNA announced plans to launch a safe walk program, and Horberry said dozens of people who had never been involved with the group have come forward to volunteer.
"We've had about 60, 75, perhaps 80 people put their hands up and say, 'I'd like to be involved in some way.' They're all new volunteers to us."
For an organization that only had eight volunteer directors, that's a huge response.
While Horberry said launching a safe walk program is complicated and likely still months away, he was encouraged by the community spirit. He has lived in the village for more than a decade, during which time the neighbourhood has changed considerably, but in this moment of crisis there was no doubt that people felt a sense of common purpose.
"People have been very positively coming forward, saying 'I don't know how I can help but I want to'," he said.
Since 2010, about a dozen people have died or disappeared from the Church and Wellesley area — the traditional home of Toronto's queer and trans communities. The most recent losses are Alloura Wells, a young trans woman whose body was found in a ravine months after she was last seen in Toronto's downtown, and Tess Richey, whose body was found mere steps from where she had gone missing days earlier.
In the Richey case, police were widely criticized for not doing more, with many questioning if her disappearance had been properly investigated. The police originally called it a "misadventure" but later ruled it a homicide by "neck compression." But her body was not found by investigators, but by Richey's own mother who had travelled to Toronto to help find her.
"There is a lot of anxiety about how that specific case was investigated," said Becky McFarlane, senior director at The 519, which serves as a community hub for the village.
"For LGBTQ communities, the village has been, in different ways to different people, a safe space," she said. "People seek refuge and safety here from a very homophobic, biphobic, transphobic world."
The tragedies have strained that sense of safety, McFarlane said, and the police response has not helped. She said the Toronto queer and trans communities' historic relationship to law enforcement can also breed mistrust, from bathhouse raids in the 1980s up to present-day tensions over the participation of uniformed officers in Pride parades.

At a Dec. 8 press conference, Toronto Police Chief Mark Saunders admitted there are "things we could have done better" in investigating these cases. The Toronto Police Service has also launched an internal investigation into how the Richey case was handled.
"I really do think the police in this case have not been the best communicators," said Toronto City Councillor Kristyn Wong-Tam, who represents Ward 27, which includes the Church and Wellesley area.

She said the area is facing acute shortages in a number of areas, including affordable housing, health services, and mental health professionals.
The police division responsible for the village — 51 Division — also faces some of the highest call volumes in the city, with about half the 37,000 calls annually classified as "high priority," according to Wong-Tam. The average for the city's other areas is 25,000 calls per year.
But there's reason for some optimism, according to Horberry. He said the neighbourhood association and local businesses demanded and received four more community officers in the area, as a start. "So not more cops in cars, but people that we actually get to know over time," he said.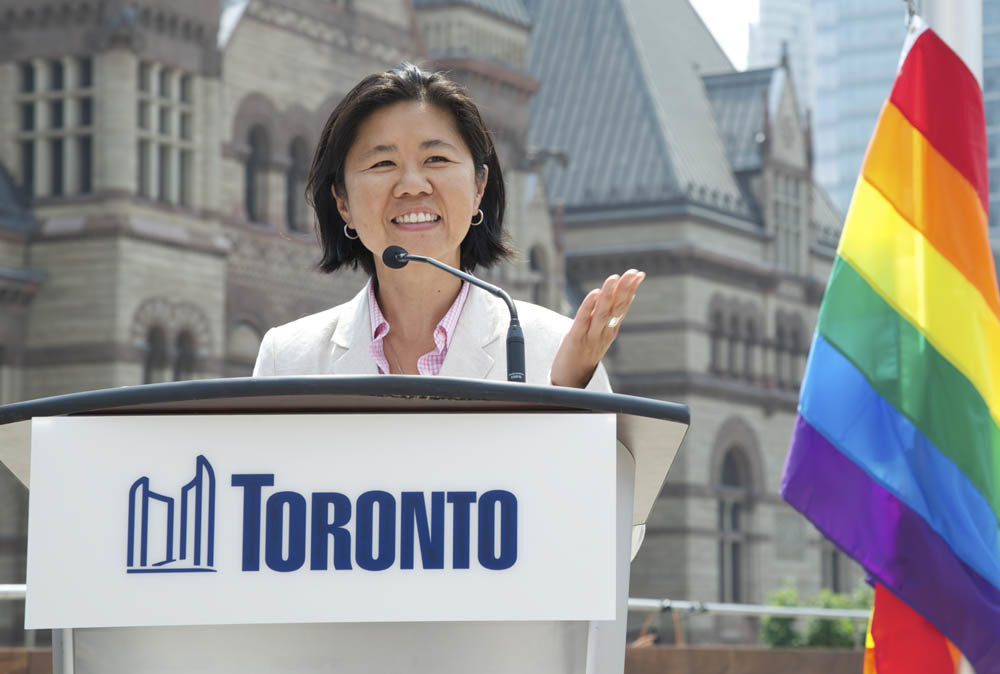 McFarlane said she has also seen more community spirit in the wake of these tragedies.
"What we've noticed is that people are just looking out for each other more, people are walking places together, people are talking to one another about what's going on," she said.

One thing nobody wants to lose amid "this broader narrative of danger lurking around every corner," she added, is "the really amazing things about this neighbourhood and the ways in which people are committed to each other."
Wong-Tam said the community is, in many ways, simply flexing muscles it already has. She noted that in the '80s and '90s, when calling the police was a wasted effort, people relied on each other for safety.
"You would have a buddy. You would never leave a bar by yourself, you would always check in on your friend, you would always walk someone to their vehicle or walk someone to the transit system," she said. "That was a way the community took care of each other, and that's the way the community has taken care of itself for a long time."