A new anti-racism campaign in Toronto has an answer for when Muslim-Canadians are told to "go back" to where they came from. In this poster, a young man replies to the insult by naming his Toronto neighbourhood.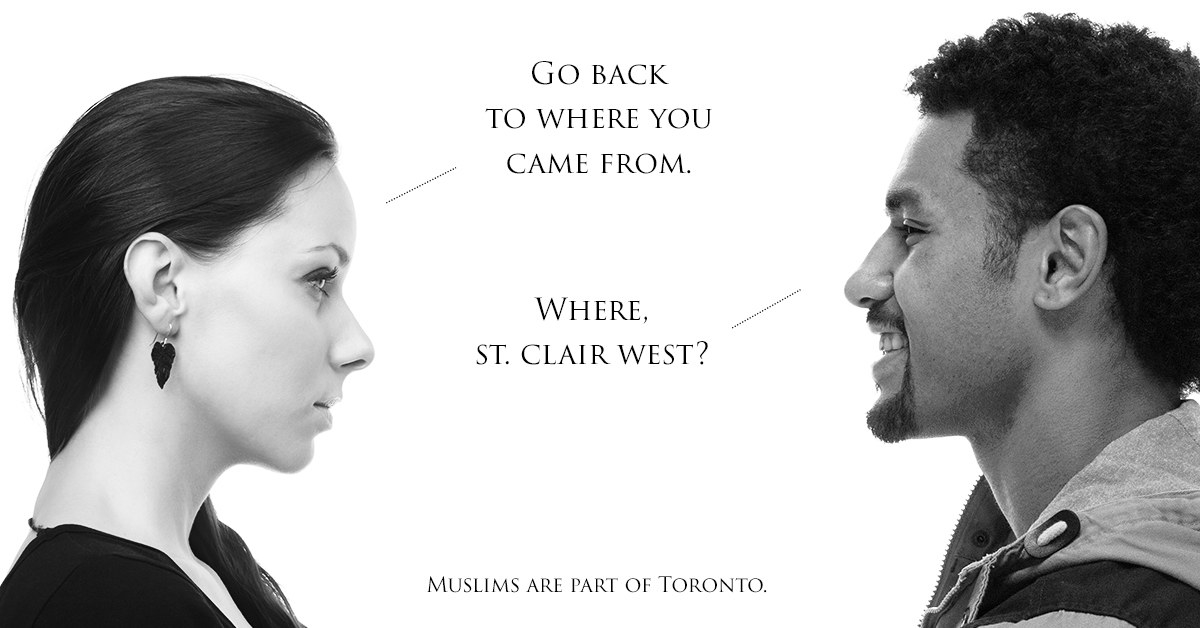 "We hope this campaign will start to shift some of people's erroneous and harmful assumptions."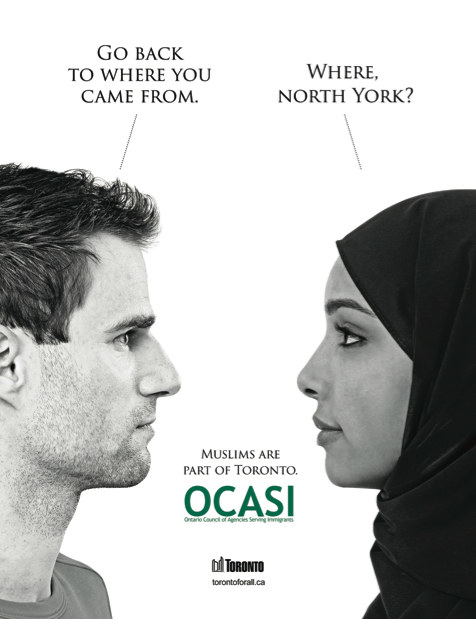 Lots of people are applauding the campaign for speaking out against anti-Muslim discrimination.
But there has also been a backlash to the campaign's message, with some people claiming the ads are racist "against white males."
The reaction to a CBC story about the poster campaign was similarly mixed.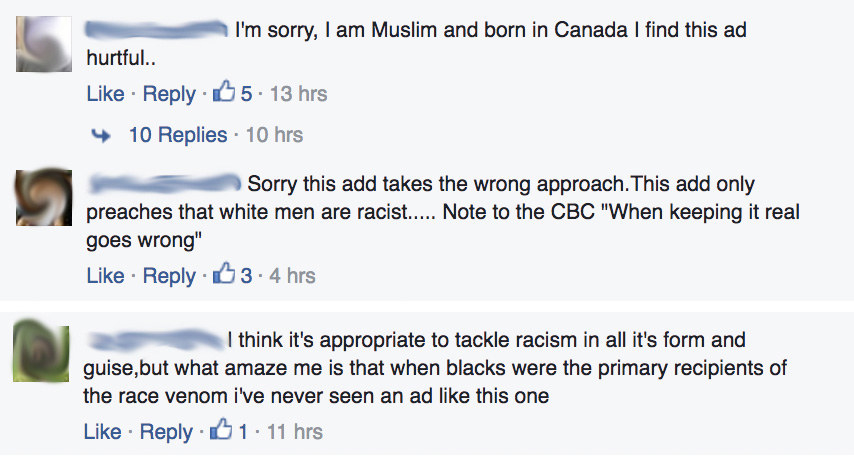 The backlash isn't just on social media. The Toronto Sun's Tarek Fatah wrote a column describing the poster campaign as a "slap in the face" to "all the decent, white males who have stood up for equal rights over the last century."
When asked about the backlash, a spokesperson for OCASI said the campaign "purposely wanted to show existing stereotypes as a way to start a conversation around existing sentiment."
Ishmael N. Daro is a reporter for BuzzFeed News and is based in Toronto. PGP fingerprint: 5A1D 9099 3497 DA4B
Contact Ishmael N. Daro at ishmael.daro@buzzfeed.com.
Got a confidential tip? Submit it here.