This video of a Canadian children's choir singing an ancient Islamic song during a Christmas pageant is giving people all the feels.
The kids are singing "Tala' al-Badru 'Alayna" — an Arabic song that holds deep meaning for many Muslims around the world. Its message is one of hope and finding refuge.
Choir director Robert Filion told BuzzFeed Canada that he's thrilled so many people have been moved by the song. However, he said he did not have refugees in mind when including it in the program.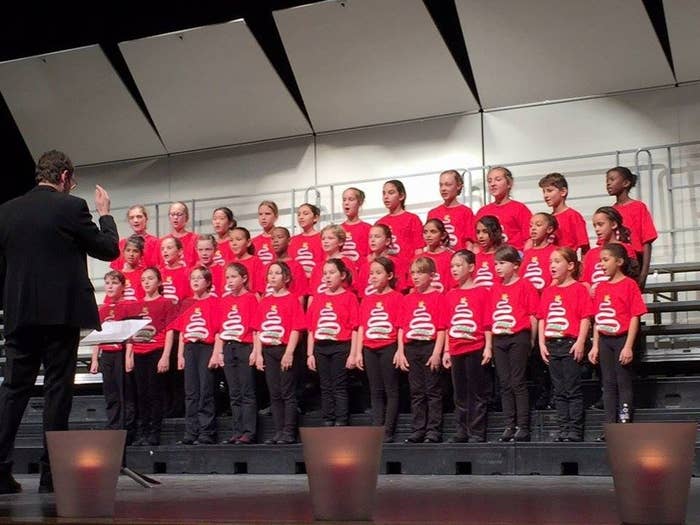 People around the world are sharing the video and bawling their eyes out. Many are interpreting it as a symbol of welcome to Syrian refugees coming to Canada.
Filion said he's happy people are drawing extra meaning from the performance in light of the refugee crisis. "It's just tremendous and we could not ask for anything more."
Mohammad Al-Zu'bi's 8-year-old daughter Lana performed in the choir. He says the whole room was moved by the song. "I was in tears, as many [others were]," Al-Zu'bi told BuzzFeed Canada.
The reaction online has been just as strong.

Many are thanking Canada for its kindness in the face of the refugee crisis.
And others just can't stop watching.
CORRECTION
The song "Tala' al-Badru 'Alayna" was included in the holiday concert to reflect Islamic culture, not to welcome Syrian refugees to Canada. Citing an interview with a school board spokesperson, this post originally reported that the song was dedicated to refugees.